Architectural Wonders | Rome & Athens
Traverse your way through two of the most influential ancient civilizations!
Explore ancient histories and architecture, renowned food and cultures in an incredible two-city adventure to Greece and Rome!
What's Included?
All flights and connections
Accommodations for your destinations
Why we love this deal:
A travel package to Athens & Rome is an amazing opportunity to explore two of the world's most historically and culturally rich cities. This trip is perfect for history, architecture and art lovers.
In Athens, you can visit the iconic Parthenon and Acropolis, the ancient Agora marketplace, and many other fascinating sites from the Ancient Greek era.
Meanwhile, in Rome, you can take a tour of the Colosseum, marvel at intricate Baroque architecture in St. Peter's Basilica, or get lost in time at the Pantheon.

These cities are full of wonders - not only ancient architectural masterpieces but also vibrant contemporary scenes that will captivate any traveler. There is truly no better way to experience the best of both worlds than with this unparalleled travel package!

Customizable

: Add more nights to your stay, a rental car or even local excursions!
Get $500 when you join our Travel Rewards Program
Itinerary
We recommend booking airport transfers in advance (available during the booking process).
Can't Miss Sites For Your Ancient Athens Itinerary:
The Acropolis
Theater of Dionysus
Odeon of Herodus Atticus
Acropolis Museum
Temple of Zeus
Arch of Hadrian
Plaka
Day 2
Free Day for Personal Activities (Athens)
Suggestion for the day:
Continue Your Journey Through Greece History & Time
Can't Miss Sites:
Ancient Agora
Syntagma Square
Panathenaic Stadium
The Psiri neighborhood
Monastiraki Square
Monastiraki Market
Athens Central Market
National Archaeological Museum
Suggestion for the late afternoon: Sunset Wine Tour!
Day 3
Free Day for Personal Activities (Athens)
We recommend booking airport transfers in advance (available during the booking process).
Suggestion for the day:
Explore the historical center of Rome.
Can't Miss:
Spanish Steps
Piazza Navona
Trevi Fountain
Pantheon
Borghese Gallery
Day 5

Free Day for Personal Activities (Rome)

Day 6

Free Day for Personal Activities (Rome)


*itinerary presented is a suggestion and the length of stay may vary. All tours are suggestions unless clearly stated.

Flexibility

Policy
No Amendment Fees on Our End
We don't charge for our work in changing the initial itinerary.
Full flexibility on Land Arrangements
Change the initial itinerary or cancel your land arrangements for any reason until 14 days before the trip, without penalty.
Support 7 Days a Week
Our experienced travel agents are are available 7 days a week (16 hours per day) to help with any questions.
About the Destinations
Rome, Italy
Rome, the capital city of Italy, is home to a rich history dating back to the 7th century BC. Situated on the banks of the Tiber River, the 'Eternal City' boasts works by the great masters such as Bernini, Raphael, Caravaggio and Michelangelo. Bustling market squares like the Campo de' Fiori lead to avenues lined with over 900 historical churches and architectural and historical wonders like the Forum Romanum, Colosseum, Pantheon, Trevi Fountain, Baths of Caracalla, and more. If you are an art and history lover, you can't miss Rome's Galleria Borghese and, of course, Vatican City - a city-state within Rome, home to St. Peter's Basilica and the Sistine Chapel.
Athens, Greece
Athens is the capital city of Greece and known as the "birthplace of democracy," with histories dating back to the 5th century BC. Greek philosophers, Plato and Aristotle, once debated in what now is a bustling city dotted with ancient landmarks and museums such as the Acropolis, National Archaeological Museum, Temple of Olympian Zeus and Parthenon. Enjoy a warm Mediterranean climate with sunshine-filled days by walking or biking through the town's historic center, which has been converted into a large pedestrian zone and leads to the city's major archaeological sites. Taste traditional Greek dishes in one of the city's many tavernas serving local dishes like moussaka, souvlaki and kalamaki. Or, shop for locally-made artisan crafts at Monastiraki, a lively neighborhood with stalls selling jewelry, carpets and clothes.
Protect your trip
Travel insurance available in the payment step.
Notice: Estimated price per person based on 2 adults in a double room.
Reward points discount: -$
0
.00
Request to customize this deal
Need help booking?
Mention the Ref. #8757 and let us know your questions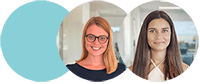 reach us on WhatsApp
Protect your trip
Travel insurance available in the payment step.
Continue in another device
Trust the Local Experts
Hassle-free Experience
Full Support
Save Time & Money
Frequently Asked Questions
Contact us
Have questions?
Contact our Support Team
Everyday:
08:00 AM
to
12:00 AM
Architectural Wonders | Rome & Athens
Super Deal
Earn $500*
towards your next trip
Join our Travel Rewards program and receive $500 just for signing up! As a Travel Rewards Member, you'll receive exclusive offers and early access to special deals and sales.