Barcelona: An Adventure to Remember
Barcelona is a city full of adventure and excitement.
From its cobblestone streets to its world-famous architecture, this vibrant city offers something for everyone!
What's Included?
All flights and connections
Accommodation for your destination
Land Tours: Sagrada Familia and Park Güell Guided Tour
Land Tours: Excursion to the Medieval City of Girona
Land Tours: Montserrat Visit with Ascent by Cogwheel Train and La Morenita Access - Half-Day Tour
Why we love this deal:
Our adventure travel package to Barcelona is an amazing opportunity to explore the city and its vibrant culture with three exciting guided tours.
The first tour takes you to the iconic Sagrada Familia (skip-the-line), a stunningly beautiful building designed by Antonio Gaudi. Enjoy an exclusive guided tour of the basilica, taking in its awe-inspiring architecture, as well as visiting Park Güell afterward.
Next, enjoy a trip to Montserrat – one of the most mesmerizing natural attractions in Catalonia – where we can take in breathtaking views while learning about local history. To make it even more special, you will also be able to taste traditional liquors made at the Monastery of Montserrat.
Finally, enjoy a trip to the Medieval City of Girona. Experience life as it was lived centuries ago while exploring this medieval gem! Walk through winding streets that culminate at breathtaking plazas and stroll along riverside pathways leading to ancient ruins.
This is an unbeatable opportunity for anyone who loves culture and nature alike – from discovering historical monuments to tasting mouth-watering local dishes, there is something for everyone here!
Customizable: Add more nights to your stay, a rental car, or even local excursions.
Itinerary
1
Day 1
Arrival in Barcelona
We recommend booking airport transfers in advance (available during the booking process).
Suggestion for the day:
Start off your afternoon by exploring Parc de la Ciutadella situated near the bustling city center full of stunning monuments & fountains worth photographing! Take advantage of the peaceful atmosphere here & stroll around serpentine pathways surrounded by lush greenery while soaking up the charming sights this park has to offer!
Day 2
Sagrada Família Skip-the-Line Tour (Included)
Start your second day in Barcelona with a visit to the iconic Sagrada Familia, one of the city's most recognizable landmarks. Gain insight into the history, construction, and design of this remarkable structure.
Then, head to Park Güell and admire its colorful mosaics and unique architecture. Enjoy views of Barcelona from atop the terrace as well as spectacular sights like the dragon sculptures and Antoni Gaudí's tiled roofless salamander.
After the tour, spend the evening exploring the Gothic Quarter. This area is home to a number of traditional tapas bars, so be sure to try some delicious local dishes while you explore its charming winding streets.
Day 3
Morning Tour of Montserrat With Liquor Tasting (Included)
Get ready for an early start and take a morning tour of Montserrat with liquor tasting! This incredible mountain is home to breathtaking landscapes and amazing views over Catalunya Valley. On your way up, you will also have time to taste some traditional liquor made in the area before reaching your destination.
Day 4
Excursion to the Medieval City of Girona (Included)
Nestled between Barcelona and France lies the stunning city of Girona, a destination abundant with rich history, culture, and awe-inspiring architecture. Experience life as it was lived centuries ago while exploring this medieval gem!
Walk through winding streets that culminate at breathtaking plazas and stroll along riverside pathways leading to ancient ruins.
Discover hidden gems such as markets carrying locally made products in bustling squares draped by age-old buildings.
Get lost in its narrow lanes and experience an incomparable journey into Spain's past!
Day 5
Free Day for Personal Activities
Suggestion for the day:
Begin your day with a walk through Ciutadella Park - perfect for those looking for an idyllic escape from busy city life! Wander through its lush gardens filled with fragrant flowers and towering trees as well as statues depicting historical figures such as Christopher Columbus. There are also plenty of green spaces where you can relax or go jogging along its winding paths.
Make your way over to La Boqueria Market next where you can shop around for fresh fruit, seafood, meat, cheese, and more! Sample some regional delicacies like jamon (Spanish ham) or pick up souvenirs like hand-painted pottery or artisanal chocolates for family back home.
For dinner, head over to Barceloneta Beach for some delicious seafood paella overlooking stunning Mediterranean views. Toast your meal with glasses of sangria before strolling along this popular beachfront strip.
Day 6
Free Day for Personal Activities
Suggestion for the day:
Start your day off at Casa Batlló - Antoni Gaudí's famous Modernist masterpiece located on Passeig de Gracia Street! Marvel at its undulating façade adorned with colorful mosaics which is especially dazzling when seen in direct sunlight against bright blue skies on a sunny day.
Then make your way over to La Rambla street where you can browse around small art galleries or shop at street vendors selling everything from souvenirs like postcards & fridge magnets to handmade jewelry & clothing items tailored according to traditional Spanish fashion trends - great finds if you're looking for authentic gifts & souvenirs!
Finally, cap off your day with dinner at one of Barcelona's many gourmet restaurants offering world-class cuisine made from locally sourced ingredients (some establishments also serve private chef dinners upon special request). Then, enjoy drinks & nightlife on nearby Carrer Blai Street which has plenty of cozy pubs & lively bars lined up along both sides of this narrow cobbled alleyway near Santa Maria del Mar Church square.
*itinerary presented is a suggestion and the length of stay may vary. All tours are suggestions unless clearly stated.
Flexibility Policy
No Amendment Fees on Our End
We don't charge for our work in changing the initial itinerary.
Full flexibility on Land Arrangements
Change the initial itinerary or cancel your land arrangements for any reason until 14 days before the trip, without penalty.
Support 7 Days a Week
Our experienced travel agents are are available 7 days a week (16 hours per day) to help with any questions.
About the Destinations:
Barcelona
Barcelona is a vibrant city, located on Spain's eastern coast. Boasting sunny skies, a lively atmosphere, exquisite Gaudí architecture and of course delectable culinary delights, Barcelona is truly a captivating destination. Travelers can experience a varied culinary landscape, where tapas bars and Michelin-starred restaurants abound, enjoy world-renowned architecture and museums, or simply relax on the multitude of outdoor terraces and welcoming beaches.
Protect your trip
Travel insurance available in the payment step.
Reward points discount: -$
0
.00
Notice: Estimated price per person based on 2 adults in a double room.
Need help booking?
Mention the Ref. #5096 and let us know your questions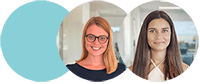 Request to Customize This Package
Yes! Getaways is a member of ASTA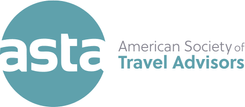 Protect your trip
Travel insurance available in the payment step.
Continue in another device
Trust the Local Experts
Hassle-free Experience
Full Support
Save Time & Money
Frequently Asked Questions
Contact us
Have questions?
Contact our Support Team
Every day:
09:00 AM
to
01:00 AM
Barcelona: An Adventure to Remember
Unlock a World of Exclusive Perks
Unlock a world of privileges with our Travel Rewards Program. Sign up and instantly enjoy.