Authentic Barcelona: Flamenco & Tapas
Barcelona, where the soulful rhythms of flamenco and the taste of tapas await your arrival.
Join us on this incredible adventure that combines the passion of flamenco and the delightful flavors of tapas!
What's Included?
All flights and connections
Accommodation for your destination
Food & Wine: Sagrada Familia Jamon & Tapas Tasting Experience in Multilingual
Food & Wine: Barcelona Old Town Walking Tour, Flamenco Show & Tapas Tour
Why we love this deal:
Explore the Best of Barcelona: This package offers a unique opportunity to explore the very best of Barcelona, from experiencing the passion of flamenco to indulging in the authentic flavors of tapas, ensuring a comprehensive and enriching cultural adventure.
Captivating Flamenco Tour: Immerse yourself in the soul-stirring rhythms and expressive dance of traditional flamenco. Witness captivating performances by talented artists, and feel the raw emotions that emanate from this timeless art form.
Delectable Tapas Tour: Savor the rich and diverse culinary delights of Barcelona with our curated tapas tour. Delight your taste buds with a variety of mouthwatering small plates, each representing the unique flavors of Spanish cuisine.
Cultural Immersion: Engage with the local culture as you interact with friendly locals, discovering the authentic essence of Barcelona beyond its popular landmarks.
Customizable: Add more nights to your stay, a rental car, or even local excursions.
Itinerary
1
Day 1
Arrival in Barcelona
Experience seamless comfort and convenience with complimentary airport transfers included upon your arrival and departure.
Suggestion for the day:
Start off your afternoon by exploring Parc de la Ciutadella situated near the bustling city center full of stunning monuments & fountains worth photographing! Take advantage of the peaceful atmosphere here & stroll around serpentine pathways surrounded by lush greenery while soaking up the charming sights this park has to offer!
Day 2
Old Town Walking, Flamenco Show & Tapas Tour (Included)
Explore the trendiest district in Barcelona, El Born, with a local guide. Admire the iconic Cathedral, delve into Catalonia's history at the Centre Cultural del Born, and savor Basque Pintxos and Mediterranean seafood tapas at 3 handpicked bars. End the evening with an intimate flamenco show in the historic Dalmases Palace from the 17th Century.
Day 3
Sagrada Familia: Jamon & Tapas Tasting Experience (Included)
Indulge in a captivating journey through Barcelona's rich cultural tapestry with the "Sagrada Familia Jamon & Tapas Tasting Experience." Discover the awe-inspiring beauty of the iconic Sagrada Familia, the masterpiece of architect Antoni Gaudí. Immerse yourself in the intricate details and breathtaking architecture of this UNESCO World Heritage site.
Day 4
Free Day for Personal Activities
Suggestion for the day:
Discover the Medieval City of Girona: Nestled between Barcelona and France lies the stunning city of Girona, a destination abundant with rich history, culture, and awe-inspiring architecture. Experience life as it was lived centuries ago while exploring this medieval gem! Walk through winding streets that culminate at breathtaking plazas and stroll along riverside pathways leading to ancient ruins.
Day 5
Free Day for Personal Activities
Suggestion for the day:
Discover Montserrat: This incredible mountain is home to breathtaking landscapes and amazing views over Catalunya Valley. On your way up, you will also have time to taste some traditional liquor made in the area before reaching your destination.
Day 6
Free Day for Personal Activities
Suggestion for the day:
Start your day off at Casa Batlló - Antoni Gaudí's famous Modernist masterpiece located on Passeig de Gracia Street! Marvel at its undulating façade adorned with colorful mosaics which is especially dazzling when seen in direct sunlight against bright blue skies on a sunny day.
Then make your way over to La Rambla street where you can browse around small art galleries or shop at street vendors selling everything from souvenirs like postcards & fridge magnets to handmade jewelry & clothing items tailored according to traditional Spanish fashion trends - great finds if you're looking for authentic gifts & souvenirs!
Finally, cap off your day with dinner at one of Barcelona's many gourmet restaurants offering world-class cuisine made from locally sourced ingredients (some establishments also serve private chef dinners upon special request).
*itinerary presented is a suggestion and the length of stay may vary. All tours are suggestions unless clearly stated.
Flexibility Policy
No Amendment Fees on Our End
We don't charge for our work in changing the initial itinerary.
Full flexibility on Land Arrangements
Change the initial itinerary or cancel your land arrangements for any reason until 14 days before the trip, without penalty.
Support 7 Days a Week
Our experienced travel agents are are available 7 days a week (16 hours per day) to help with any questions.
About the Destination:
Barcelona is a vibrant city, located on Spain's eastern coast. Boasting sunny skies, a lively atmosphere, exquisite Gaudí architecture and of course delectable culinary delights, Barcelona is truly a captivating destination. Travelers can experience a varied culinary landscape, where tapas bars and Michelin-starred restaurants abound, enjoy world-renowned architecture and museums, or simply relax on the multitude of outdoor terraces and welcoming beaches.
Protect your trip
Travel insurance available in the payment step.
Reward points discount: -$
0
.00
Notice: Estimated price per person based on 2 adults in a double room.
Need help booking?
Mention the Ref. #10033 and let us know your questions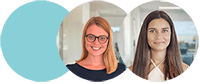 Request to Customize This Package
Yes! Getaways is a member of ASTA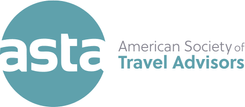 Protect your trip
Travel insurance available in the payment step.
Continue in another device
Trust the Local Experts
Hassle-free Experience
Full Support
Save Time & Money
Frequently Asked Questions
Contact us
Have questions?
Contact our Support Team
Every day:
09:00 AM
to
01:00 AM
Authentic Barcelona: Flamenco & Tapas
Unlock a World of Exclusive Perks
Unlock a world of privileges with our Travel Rewards Program. Sign up and instantly enjoy.