Budapest Adventure | Thermal Baths & Danube Cruise
This trip is sure to make your travels truly memorable!
This travel package provides an ideal mix of relaxation and adventure for people of all ages!
What's Included?
All flights and connections
Accommodation for your destination
Sightseeing Tours: Széchenyi Thermal Bath Admission and Danube River Dinner Cruise with Live Music
Why we love this deal:
This travel package to Budapest provides a truly unique and unforgettable experience in Central Europe.
With the Széchenyi Thermal Bath Admission, you get to enjoy the incredible thermal baths of the oldest spa in Europe, which are renowned for their healing properties and stunning surroundings. You can relax in luxurious pools of warm mineral-rich thermal water while taking in the beautiful architecture.
After that, you can indulge in a magical Danube River Dinner Cruise with live music. This is an amazing way to explore the city's picturesque riverside, take in its breathtaking views, and savor some delectable Hungarian delicacies while being serenaded by delightful live music.
The sheer beauty and charm of Budapest makes it one of the most popular destinations in Central Europe, making it perfect for a romantic getaway. Its rich history and culture adds to its allure, as does its vibrant nightlife scene.
Simply put, we love this deal because it gives you an exciting chance to explore Budapest's many facets under one amazing package – from soaking up its history and culture at world-famous attractions like Széchenyi Thermal Bath or the vibrant Danube River Cruise with live music – without having to break the bank. It promises a truly special experience that will stay with you for years to come!
Customizable: Add more nights to your stay, a rental car or even local excursions.
Get $500 when you join our Travel Rewards Program
Itinerary
1
Day 1
Arrival in Budapest, Hungary
We recommend booking airport transfers in advance (available during the booking process).
Suggestion for the day:
Start your day with a visit to the iconic Fisherman's Bastion, located on the Buda side of Budapest. The neo-Gothic terrace offers a stunning view of the Danube river and the Hungarian Parliament Building.
Enjoy a cup of coffee in Central Kávéház, one of the oldest coffee houses in Budapest.
Take a leisurely stroll around Váci Street, where you can find several souvenir shops and boutiques selling traditional Hungarian products.
Have lunch at the Gozsdu Udvar Food Court and sample some delicious local dishes.
Spend an afternoon exploring Andrássy Avenue, which is lined with grand mansions and historic buildings from the 19th century.
Day 2
Free Day for Personal Activities
Suggestion for the day:
Make your way to St Stephen's Basilica and admire its spectacular Neo-Classical architecture.
Take an air tour of Budapest with one of the helicopter companies operating out of Herosz Airport and get an aerial view of this beautiful city.
Head to Margaret Island in the middle of the Danube river for a picnic lunch and enjoy some peaceful moments surrounded by nature.
Visit Heroes Square for its impressive sculptures depicting important figures from Hungarian history as well as other European nations.
Visit Vajdahunyad Castle, originally built as part of the Millennial Exhibition in 1896 to celebrate 1000 years since Hungary's foundation before being reconstructed into today's castle complex.
After dinner, take a boat cruise along the Danube river for great views along both sides of this historic river or head to the State Opera House for an evening performance.
Day 3
Széchenyi Thermal Bath Admission and Danube River Dinner Cruise with Live Music (Included)
Suggestion for the day:
Budapest is renowned for its thermal spring spas, which were discovered by the ancient Romans and developed during Turkish times.
The Szechenyi Bath is Budapest's largest thermal spring bath, built-in 1913 with numerous indoor and outdoor pools.
Millions of tourists from all around the world visit Budapest to enjoy its unique architecture divided into two parts by the Danube river.
Tourists can also take a high-class boat cruise offering traditional Hungarian dishes prepared by a world champion food sculptor while enjoying music performed by members of Hungaria Folk Ensemble and Orchestra; they will have an opportunity to admire illuminated city panorama at night as well as open-air balconies on board.
Day 4
Free Day for Personal Activities
Suggestion for the day:
Start your day with a visit to City Park which is home to many attractions such as Budapest Zoo, Municipal Circus, Museum Of Transportation (Liszt Ferenc Memorial Museum) & Statue Park (Memento Park).
Spend your afternoon at MOM Cultural Centre which has regular exhibitions that cover topics ranging from contemporary art to natural history presentations
Hop onto Tram No 2 line for a scenic ride along Danube while passing by landmarks such as Elisabeth Bridge & Great Market Hall
Climb up Gellert Hill for spectacular views over Buda & Pest or explore Buda Castle District (Varhegy) with its cobblestone streets & old medieval houses
After dinner head towards the Vaci Utca pedestrian area for shopping & street entertainment filled with pubs & restaurants offering live music performances & traditional Hungarian cuisine
Or book here your Ideal City Tour and Daytime Danube Cruise
Day 5
Free Day for Personal Activities
Suggestion for the day:
Begin your day by heading up to Citadella on top of Gellert Hill overlooking Pest city center on one side & banks of the Danube River on another side
Visit the nearby Citadel Museum dedicated to defenders who fought against the 1849 siege during the Hungarian Revolution War followed by a guided tour through Military Hospital Setenylo built during the Habsburg Dynasty era
Make time for a shopping spree along the Vaci Utca pedestrian zone while walking through gothic facades filled with souvenir stores
Refresh yourself at Palatinus Bath Complex located in City Park offering swimming pools right next to the door-to-door open-air wave pool
Later catch a sunset view atop Liberty Statue Monument located right next door memorializing the Soviet liberation army's victory over Nazi occupation forces during World War II
Experience the magical nightlife scene at "Ruin Pubs" spread across the entire city providing guests with colorful interiors covered with vintage furniture while serving a variety of beers selection accompanied by nightly DJs playing mixed music genres
Or book here your Budapest Private Tuk Tuk Tour with Wine Tasting and Cheese Platter
Day 6
Free Day for Personal Activities
Suggestion for the day:
Wake up early morning before the sun rises to climb up Fisherman's Bastion located atop Castle Hill overlooking the skyline from the opposite bank stretched along lengthwise Danube River
Followed by a breakfast break try the local favorite dish Langos originated in back 16th century served deep fried dough topped with sugar cubes melted butter sour cream garlic sauce onion rings grated cheese sausage slices etc
Step inside the Palace Of Arts cultural center housing multiple performance venues including Concert Hall Budapest Magazine Theater Puppet Theater Urban Gallery etc
Later explore the Shoes On The Danube Bank memorial serving tribute to victims executed between 1944 and 1945 lining a bank river walkway marked with 60 pairs of empty shoes made of iron concrete
Wrap things up night time catching show inside the National Theatre Opera House building showcasing renowned artists plays operas classical dance pieces ballets etc
*itinerary presented is a suggestion and the length of stay may vary. All tours are suggestions unless clearly stated.
Flexibility

Policy
No Amendment Fees on Our End
We don't charge for our work in changing the initial itinerary.
Full flexibility on Land Arrangements
Change the initial itinerary or cancel your land arrangements for any reason until 14 days before the trip, without penalty.
Support 7 Days a Week
Our experienced travel agents are are available 7 days a week (16 hours per day) to help with any questions.
About the Destination:
Budapest, Hungary
From its bustling central markets to its fascinating cultural heritage, Budapest is one of Europe's most attractive destinations for travelers looking for a unique and exciting experience. With countless sights to explore, lovely local culture to discover, delectable food treats to savor and luxury accommodation options available at every turn, it's no wonder that this incredible city has become such a popular vacation destination! Whether you're searching for old-world charm and sophistication or modern urban vibes, there's something special waiting around every corner in Budapest. So come join us on an amazing journey through time as we take you on a tour through some of the best experiences that Hungary has to offer - from traditional Hungarian cuisine tastings and edgy nightlife scene explorations all the way to upmarket spa retreat experiences - get ready for unmissable delight from start to finish with your trip!
Protect your trip
Travel insurance available in the payment step.
Notice: Estimated price per person based on 2 adults in a double room.
Reward points discount: -$
0
.00
Request to customize this deal
Need help booking?
Mention the Ref. #7458 and let us know your questions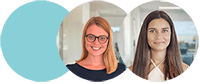 reach us on WhatsApp
Protect your trip
Travel insurance available in the payment step.
Continue in another device
Trust the Local Experts
Hassle-free Experience
Full Support
Save Time & Money
Frequently Asked Questions
Contact us
Have questions?
Contact our Support Team
Monday to Friday:
08:00 AM
to
03:00 AM
Weekends and Holidays:
08:00 AM
to
12:00 AM
Budapest Adventure | Thermal Baths & Danube Cruise
Super Deal
Earn $500*
towards your next trip
Join our Travel Rewards program and receive $500 just for signing up! As a Travel Rewards Member, you'll receive exclusive offers and early access to special deals and sales.