Budapest & Amsterdam | A Perfect Pairing
This trip is sure to make your travels truly memorable!
The ultimate combination of beautiful architecture, delicious food, rich history, and culture will open up brand-new opportunities for exploration!
What's Included?
All flights and connections
Accommodations for your destinations
Why we love this deal:
This incredible travel package to Budapest and Amsterdam offers a truly unique opportunity for every seeker of adventure.
Visiting Budapest, travelers have the chance to discover its thousand-year history, captivating castles, and churches as well as a stroll past breathtaking thermal baths. With many hot springs scattered throughout the city, there is something for everyone to enjoy. Be it exploring the fascinating underground caves or taking in the stunning views from Fisherman's Bastion – every traveler will surely find something that fits their taste and interest perfectly.
Amsterdam streets are packed with colorful buildings and canals that offer picturesque views around every corner. Taking a bike tour through its many scenic paths is a great way to see the city while discovering its hidden gems along the way - like museums, vibrant markets, and serene parks. From its historic Gassan Diamond Factory to Vondelpark - Amsterdam is perfect for those seeking outdoor adventures or just some relaxed sightseeing.
Discover different cultures, uncover unique stories, and create unforgettable memories - all on one unforgettable journey.
Customizable: Add more nights to your stay, a rental car or even local excursions.
Itinerary
1
Day 1
Arrival in Budapest
Suggestion for the day:
Start your day in Budapest with a visit to the UNESCO World Heritage Site, Fisherman's Bastion. Admire the neo-Romanesque architecture of the bastion and take in the stunning views of Pest.

Next, head to Margaret Island and explore its lush green gardens, tranquil fountains, and charming footbridges. Enjoy a peaceful walk around the island, or stroll along the riverbank for spectacular city views.

After lunch, visit one of Budapest's many museums such as The Hungarian National Museum or Museum of Fine Arts to explore art and culture from different periods in history.

In the evening, take a tour of Castle Hill with its baroque palaces, streets lined with elegant mansions, and cobblestone squares. Or for something more lively, take a trip to one of Budapest's famous ruin bars for a night out!
Day 2
Free Day for Personal Activities (Budapest)
Suggestion for the day:
Start day two in Budapest by exploring some of its most popular attractions such as Heroes Square, St Stephen's Basilica, or The House of Terror museum.

For lunch try some traditional Hungarian cuisine at a local restaurant like Kacsa Haz or Cafe Kör.

Spend an afternoon visiting some of Hungary's world-famous thermal baths such as Gellért Baths or Széchenyi Spa– perfect for soothing sore muscles after days spent wandering around this captivating city!

In the evening why not take advantage of Budapest's vibrant nightlife scene by going to one (or more!) traditional pubs like Barfooz Pub & Restaurant or Kék Ló Pub.
Book here: Széchenyi Thermal Bath Admission and Danube River Dinner Cruise with Live Music
Day 3
Free Day for Personal Activities (Budapest)
Suggestion for the day:
Make sure you reserve your morning for a trip up to Buda Castle where you can admire breathtaking views overlooking both sides of the Danube river and browse through quaint shops selling handmade souvenirs from local artisans and craftsmen.

Afterward, head to Vaci Street – one of Budapest's main pedestrian shopping streets – where you can find all kinds of local goods from foodstuffs to fashion items.

Have lunch at one of Vaci Street's fancy eateries like Halaszbastya Restaurant & Vinoteka before heading off on an afternoon cruise along the Danube River. Enjoy unique perspectives on both sides of this magnificent city while sipping on local wine or beer!

For your last night in Budapest, why not indulge yourself at one of its world-renowned restaurants like Costes Downtown which offers delicious cuisine inspired by French classics combined with modern gastronomy techniques?
Or opt for a Private Tuk Tuk Tour with Wine Tasting and Cheese Platter.
2
Day 4
Flight to Amsterdam
Settle in at the hotel and then start your adventure in Amsterdam.
Suggestion for the day:
Start the day with a visit to the Anne Frank House, a museum dedicated to the life of Anne Frank and her family. It is an incredibly moving experience, and visitors are sure to be able to learn a great deal about Dutch history and culture while taking in the exhibits.
Take a stroll around Amsterdam's Jordaan district, where you can admire the beautiful architecture, get lost in its maze-like narrow streets, and find charming shops and cafes along the way.
For lunch, try one of Holland's famous local eateries for some traditional Dutch cuisine such as Erwtensoep (split pea soup), Uitsmijter (egg sandwich), or Stamppot (mashed potatoes with vegetables).
Spend the afternoon exploring more of Amsterdam's historical sites such as the Royal Palace on Dam Square or the Albert Cuyp Market. There is also plenty of shopping to do along Kalverstraat street.
Finish off your day with a romantic cruise down Amsterdam's canals while admiring its beautiful townhouses lit up in the evening light.
Day 5
Free Day for Personal Activities (Amsterdam)
Suggestion for the day:
Begin your second day in Amsterdam by visiting one of Europe's most renowned art museums - The Rijksmuseum. Home to masterpieces by renowned painters such as Rembrandt van Rijn, Johannes Vermeer, and Frans Hals, it hosts a truly impressive collection that will have you captivated for hours on end.
Take a break at Vondelpark - Amsterdam's largest public park - where you can enjoy some fresh air and nature amongst quiet gardens and tranquil ponds.
Once you've had your fill of natural beauty, head off for lunch at one of Amsterdam's popular seafood restaurants such as 'De Kromme Watergang' located near Nieuwmarkt square. Here you can sample delicacies like smoked eel or pickled herring if feeling adventurous!
In the afternoon make your way over to Museumplein square where you'll find three of Amsterdam's best museums - Van Gogh Museum, Stedelijk Museum & Concertgebouw – all within walking distance from each other! Make sure not to miss out on any!
To end this memorable day in style dine out on some hearty Dutch pancakes at 'Pancakes Amsterdam' before heading home after sundown.
Add to your itinerary: Candlelight Cruise with Wine & Cheese!
Day 6
Free Day for Personal Activities (Amsterdam)
Suggestion for the day:
Get ready for an action-filled day starting off with a visit to Heineken Experience – A unique interactive tour followed by beer tasting at its rooftop bar.
Once you've had your fill of beer hops head off towards Waterlooplein flea market – Here you'll be able to dig through endless amounts of antiques including vintage vinyl records or retro clothing pieces for those looking for something special!
Take advantage of being close by grabbing some lunch at Café Papeneiland – The oldest café in all of Amsterdam which serves tasty traditional Dutch dishes like stamppot (potato mash) or bamischijf (fried noodles).
For an afternoon well spent explore 'de Negen Straatjes', an area made up of nine small streets filled with quirky boutiques selling everything from designer clothing items to handmade jewelry pieces! Perfect for finding unique souvenirs for friends back home!
*itinerary presented is a suggestion and the length of stay may vary. All tours are suggestions unless clearly stated.
Flexibility

Policy
No Amendment Fees on Our End
We don't charge for our work in changing the initial itinerary.
Full flexibility on Land Arrangements
Change the initial itinerary or cancel your land arrangements for any reason until 14 days before the trip, without penalty.
Support 7 Days a Week
Our experienced travel agents are are available 7 days a week (16 hours per day) to help with any questions.
About the Destinations:
Budapest, Hungary
From its bustling central markets to its fascinating cultural heritage, Budapest is one of Europe's most attractive destinations for travelers looking for a unique and exciting experience. With countless sights to explore, lovely local culture to discover, delectable food treats to savor and luxury accommodation options available at every turn, it's no wonder that this incredible city has become such a popular vacation destination! Whether you're searching for old-world charm and sophistication or modern urban vibes, there's something special waiting around every corner in Budapest. So come join us on an amazing journey through time as we take you on a tour through some of the best experiences that Hungary has to offer - from traditional Hungarian cuisine tastings and edgy nightlife scene explorations all the way to upmarket spa retreat experiences - get ready for unmissable delight from start to finish with your trip!
Amsterdam, the Netherlands
This vacation package takes you to Amsterdam, one of the most beautiful and cultural cities in Europe. It has the highest number of museums in the world, housing the works of world-famous artists, such as Van Gogh, Rembrandt, and Matisse. This city, incredibly rich in art and history, has many things to offer its visitors: from nightlife, international restaurants, trendy boutiques to charming streets and, of course, the canals.
Protect your trip
Travel insurance available in the payment step.
Notice: Estimated price per person based on 2 adults in a double room.
Reward points discount: -$
0
.00
Request to customize this deal
Need help booking?
Mention the Ref. #6191 and let us know your questions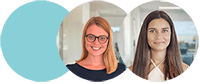 reach us on WhatsApp
Protect your trip
Travel insurance available in the payment step.
Continue in another device
Trust the Local Experts
Hassle-free Experience
Full Support
Save Time & Money
Frequently Asked Questions
Contact us
Have questions?
Contact our Support Team
Monday to Friday:
08:00 AM
to
03:00 AM
Weekends and Holidays:
08:00 AM
to
12:00 AM
Budapest & Amsterdam | A Perfect Pairing
Super Deal
Earn $500*
towards your next trip
Join our Travel Rewards program and receive $500 just for signing up! As a Travel Rewards Member, you'll receive exclusive offers and early access to special deals and sales.