Bella Italia: 17-Day Grand Tour
For 16-Nights: Travel across Italy by train and discover 6 amazing locations.
Discover the wonders of Italy in one seamless adventure!
What's Included?
All flights and connections
Accommodations for your destinations
Sightseeing Tours: Gran Tour of Milan - Last Supper - Skip the Line
Boat Tours: Venice: Grand Canal by Gondola with Commentary
Train Ticket: Train from Rome to Florence
Train Ticket: Train from Florence to Bologna
Train Ticket: Train from Bologna to Venice
Train Ticket: Train from Venice to Milan
Train Ticket: Train from Amalfi to Rome
Sightseeing Tours: Florence Duomo: Fast-Access with Guided Tour
Sightseeing Tours: Vatican Tour with Sistine Chapel and St. Peter's Basilica - Skip the Line
Why we love this deal:
The ultimate invitation to embark on a journey through Italy's most captivating cities, where art, history, culture, and culinary delights come together to create an unforgettable travel experience.
Effortless Exploration: travel by train and enjoy scenic views as you effortlessly move between destinations.
Breathtaking Amalfi Coast: immerse yourself in the Mediterranean beauty as you visit towns like Positano, Amalfi, and Ravello.
Next, timeless Rome: enjoy a skip-the-line tour of the Vatican Museums, the Sistine Chapel, and St.Peter's Basilica.
Artistic Florence with a Fast-Access Guided Tour of the Florence Duomo.
Foodie Bologna: delight your taste buds in Bologna, the culinary capital of Italy. Explore the medieval city center and visit the oldest university in the Western world.
Enchanting Venice. To make the most of your stay, we've added a Grand Canal by Gondola experience to your itinerary.
Fashionable Milan with skip-the-line access to the Grand Tour of Milan.
Customizable: Add more nights to your stay, a rental car, or even local excursions.
Itinerary
1
Day 1
Arrival in Naples Airport
Welcome to Italy! We're delighted to inform you that your airport transfers to the Amalfi Coast are already arranged as part of your travel package.
Suggestion for the day:
Take the rest of the afternoon to explore your hotel and the enchanting surroundings. Enjoy your time! Ciao!
Day 2
Free Day for Personal Activities (Amalfi Coast)
Suggestion for the day:
Start your day by visiting the town of Amalfi, the namesake of the Amalfi Coast and a former maritime power in the Mediterranean
Explore the magnificent Cathedral of Saint Andrew, a 9th-century church that features a stunning bronze door, a bell tower, and a crypt that holds the remains of the patron saint of Amalfi
Walk along the scenic coastline toward the charming fishing village of Atrani with its narrow alleys and colorful houses
After lunch, take a short hike to the ancient town of Ravello, located on a hilltop overlooking the coast
Suggestion for the day:
Throw a coin in the Trevi Fountain and make a wish, following the tradition of thousands of visitors before you
Indulge in traditional Roman food like pizza, pasta, or gelato at a local trattoria or gelateria
Day 4
Free Day for Personal Activities (Rome)
Suggestion for the day:
Colosseum, Roman Forum & Palatine Hill:

Visit the Colosseum, one of the most iconic landmarks of Rome, and learn about its history and significance as a gladiatorial arena
Explore the Roman Forum, the center of political and social life in ancient Rome, and see the ruins of temples, basilicas, and market
Admire the Palatine Hill, the legendary birthplace of Rome, and enjoy the panoramic views of the city
Day 5
Vatican, Sistine Chapel & St. Peter's Basilica - Skip- the-Line Tour (Included)
Enjoy a guided tour of the Vatican Museums, one of the largest collections of Catholic art
Admire the Fontana della Pigna, an enormous bronze sculpture that once sprouted from water
Explore the Pio Clementine Museum, home to Pope Julius II's Greek and Roman sculptures
Contemplate Michaelangelo's most famous frescoes inside the Sistine Chapel
Round off the tour at St. Peter's Basilica; marvel at Michaelangelo's "La Pietà" and Bernini's "Baldachino"
Day 6
Free Day for Personal Activities (Rome)
Suggestion for the day:
UNESCO Jewels: Pompei City and Ruins:


Indulge your taste buds with a Neapolitan pizza lunch in Pompeii
Take a guided tour of the UNESCO World Heritage Site, Pompeii, and its ruins
Imagine the daily life of this once prosperous Roman town before witnessing heartbreaking plaster casts that were preserved in volcanic ash
3
Day 7
Train to Florence (1h30)
Suggestion for the day:
Visit Piazza della Signoria, an iconic square in central Florence. Here, admire the Palazzo Vecchio and the Loggia dei Lanzi, two significant buildings in the town
Day 8
Florence Duomo: Fast-Access with Guided Tour (Included)
Explore the iconic Duomo, Florence's famed cathedral with an expert guide
Enjoy immediate access to its beautifully designed interior filled with 200 years of history, such as Vasari frescos and geometric marble floors
Be amazed by the church's vaulting ceilings and stained-glass windows
Learn about the unique role this cathedral has played in the city's story
4
Day 9
Train to Bologne (0h40)
Suggestion for the day:
Take a walking tour of Bologna's historic city center
Visit Piazza Maggiore, the heart of Bologna, and its iconic Fountain of Neptune
Day 10
Free Day for Personal Activities (Bologne)
Suggestion for the day:
Explore the Basilica di San Petronio, one of the largest churches in the world
Climb the Two Towers of Bologna for a stunning view of the city
Enjoy an aperitif (pre-dinner drink) and some light bites at one of the many cozy bars in the city center
5
Day 11
Train to Venice (1h30)
Suggestion for the day:
For a light activity, take a stroll through the narrow streets of the city's historic center and enjoy the local culture and street performers
Day 12
Free Day for Personal Activities (Venice)
Suggestion for the day:
Boat Excursion to 3 Islands: Murano, Burano & Torcello:

Explore the island of Murano for 1.5 hours and watch a glass-making demonstration at a factory
Then visit Burano, where you will have 2 hours to explore its canals and colorful houses
Lastly, go to Torcello for an hour to admire the Venetian-Byzantine mosaics in the Basilica di Santa Maria Assunta, or see the Ponte del Diavolo bridge
Day 13
Gondola Ride (Included)
Take a fun gondola ride through the Grand Canal and its hidden canals for incredible views of centuries-old palaces and bridges
Explore the picturesque waterways and spots inaccessible by foot, as your guide narrates stories and histories of the old Palaces
Day 14
Train to Milan (2h30)
Suggestion for the day:
Take a leisurely stroll through Sempione Park and its surrounding areas
Enjoy an early evening aperitivo (happy hour) at one of Milan's many bars and cafes


6
Day 15
Gran Tour of Milan - Last Supper - Skip the Line Tour (Included)
An unmissable stop in Milan is the Santa Maria della Grazie, home to Leonardo da Vinci's renowned 'The Last Supper'
Beyond 'The Last Supper', discover more of the history of this fashionable city on a guided walking tour: take a look at Sforza Castle, once home to Milan's rulers and now a series of museums; visit the awe-striking Duomo, an impressive Gothic cathedral decorated with 3,200 statues
Day 16
Free Day for Personal Activities (Milan)
Suggestion for the day:
Verona and Lake Garda/Sirmione:

Verona is a popular tourist destination full of romantic and historical landmarks, reminiscent of Shakespearean times
The cities around Lake Garda were first enjoyed by the Romans and have been praised for their beauty since their early days
Sirmione is one of the most romantic places on earth, boasting narrow medieval streets, a Moated Castle, Rocca Scaligera, and a grand Roman villa with archaeological delights
Day 17

Return Flight Home

We trust you had a wonderful time on your tour of Italy. We appreciate your choice of Yes Getaways. Ciao, amigo!


*itinerary presented is a suggestion and the length of stay may vary. All tours are suggestions unless clearly stated.

Flexibility

Policy
No Amendment Fees on Our End
We don't charge for our work in changing the initial itinerary.
Full flexibility on Land Arrangements
Change the initial itinerary or cancel your land arrangements for any reason until 14 days before the trip, without penalty.
Support 7 Days a Week
Our experienced travel agents are are available 7 days a week (16 hours per day) to help with any questions.
About the Destinations:
Welcome to Italy, a land of breathtaking beauty, rich history, and unparalleled cultural heritage. As you explore its iconic cities and landscapes, you'll find yourself immersed in a world of art, architecture, and gastronomy that will leave you in awe. Let's embark on a journey through some of Italy's most enchanting destinations.
The Amalfi Coast, a UNESCO World Heritage Site, is a stunning stretch of coastline along the southern edge of Italy's Sorrentine Peninsula. Dotted with picturesque villages, lush gardens, and dramatic cliffs plunging into the azure sea, it's truly a paradise for nature lovers and photographers alike.
The Eternal City of Rome is a treasure trove of ancient ruins, magnificent art, and architectural masterpieces. Walk in the footsteps of emperors at the Roman Forum and Colosseum, marvel at the grandeur of St. Peter's Basilica, and toss a coin into the Trevi Fountain to ensure your return.
Florence, the birthplace of the Renaissance, is a city that has inspired artists, writers, and thinkers for centuries.
Famed for its gastronomy and vibrant red-brick architecture, Bologna is a captivating destination that combines medieval charm with a modern, cosmopolitan vibe. Stroll through Piazza Maggiore, the heart of the city, and visit the towering Two Towers, which offer breathtaking views of Bologna's terracotta skyline.
The enchanting city of Venice, built on a network of canals, is a unique and unforgettable experience. Glide down the Grand Canal on a gondola, taking in the impressive palaces and churches that line its banks.
A global fashion capital and economic powerhouse, Milan offers a blend of cutting-edge design, historic landmarks, and world-class shopping. Marvel at Leonardo da Vinci's masterpiece, The Last Supper, housed in the Convent of Santa Maria delle Grazie.
From the sun-kissed Amalfi Coast to the bustling streets of Milan, Italy's diverse cities and landscapes offer a wealth of experiences that will captivate your senses and leave lasting memories. Buon viaggio!
Protect your trip
Travel insurance available in the payment step.
Reward points discount: -$
0
.00
Notice: Estimated price per person based on 2 adults in a double room.
Need help booking?
Mention the Ref. #1291 and let us know your questions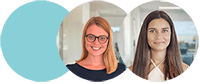 Request to Customize This Package
Yes! Getaways is a member of ASTA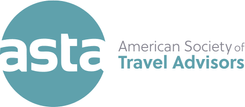 Protect your trip
Travel insurance available in the payment step.
Continue in another device
Trust the Local Experts
Hassle-free Experience
Full Support
Save Time & Money
Frequently Asked Questions
Contact us
Have questions?
Contact our Support Team
Every day:
09:00 AM
to
01:00 AM
Bella Italia: 17-Day Grand Tour
Unlock a World of Exclusive Perks
Unlock a world of privileges with our Travel Rewards Program. Sign up and instantly enjoy.