A Fun Filled Journey: Dublin & London Adventure
An incredibly fun combination trip to the United Kingdom and Ireland!
From the bustling streets of London to the traditional pubs in Dublin, you'll get to experience a wide range of attractions and landmarks that make these two iconic cities so special!
What's Included?
All flights and connections
Accommodations for your destinations
Sightseeing Tours: London Eye River Cruise
Sightseeing Tours: Secrets of the London Underground - Small Group Walking Tour
Sightseeing Tours: Irish Whiskey Museum Tour - Premium
Sightseeing Tours: Dublin Walking Tour
Why we love this deal:
We love this adventure travel package to Dublin and London because it gives you the unique opportunity to explore two of the most exciting cities in Europe.
In London, you'll get to experience a breathtakingly beautiful city that offers a wide range of sights, activities, and attractions. You'll be able to take in some of the iconic landmarks from the river on an impressive London Eye River Cruise or explore the secrets of the London Underground on a small-group walking tour.
In Dublin, you can immerse yourself in Irish culture with visits to renowned museums such as The Irish Whiskey Museum (premium tour), while taking advantage of the city's vibrant nightlife and enjoying live music performances. A Dublin Walking Tour will give you a chance to discover some of its hidden gems as well as its iconic sites, enabling you to make the most of your stay in Ireland's capital.
This amazing package is ideal for all kinds of travelers looking for an unforgettable trip that blends culture and entertainment, with something special and unique at every turn. Whether you prefer sightseeing or exploring local neighborhoods, this dual-destination package has something for everyone! Plus, our expertly designed itineraries ensure that you get to experience both cities without missing out on any of their must-see sights.
Customizable: Add more nights to your stay, a rental car or even local excursions.
Itinerary
Before you explore the secrets of the city with your walking tour, start your adventure by discovering something more offbeat, like the Ha'penny Bridge over the River Liffey to get some eye-catching photo opportunities.
To take in the city's breathtaking natural views, head over to Phoenix Park — Europe's largest enclosed park which offers sprawling green spaces, lakeside paths, wildlife spots, and playgrounds for the kids. Alternatively, St Stephen's Green is a great destination for picnics or leisurely strolls surrounded by lush gardens and Georgian architecture.
Day 2
Dublin Walking Tour
The Dublin walking tour allows you to explore the city's cobbled streets and discover what makes this vibrant metropolis unique. During the tour, expert local guides will take you on an interesting journey through history and share stories about the ancient Vikings, English rule, Irish writers, and famous singers who have all played a part in shaping the city of Dublin.
You can learn about landmarks such as Trinity College and St Patrick's Cathedral which are deeply rooted in the capital's culture; gain insight into traditional pubs, markets, and theatres which still carry their own charm; soak up stunning views of Georgian-style terraces that adorn many sides of Dublin; or explore hidden gems such as Merrion Square Park – a tranquil spot surrounded by a variety of Victorian residences.
As well as its fascinating history, Dublin is home to some excellent museums dedicated to Irish art, literature, music, and history. Take time to visit these during your tour to get an even deeper understanding of the life and times of this proud nation.
You'll also be able to enjoy some delicious treats during your walk with local dishes like fish and chips or hearty stew washed down with some Guinness – no trip would be complete without that! With its rich culture, friendly locals, and exciting characters – a stroll around Dublin is sure to provide you with lifelong memories!
Day 3
Irish Whiskey Museum Tour - Premium Tour
Discover the remarkable history of Irish whiskey and sample some of its finest varieties – all with a Premium tour at the Irish Whiskey Museum in Dublin. Join expert local guides for an entertaining journey through the ages of Irish whiskey, as you explore its origins, its rise to glory, and its dramatic fall. Learn about new Irish whiskey brands that have made their mark in recent years.
At the end of the tour, you will become a true master of whiskey tasting. Sample aged whiskey, which has been matured for a minimum of 10 years, and relishes in the complexity and depth of flavor presented by different whiskeys from across Ireland. As you savor each sip, your guide will enlighten you with fascinating stories about how centuries-old traditions still shape the making process today.
You'll receive a unique souvenir whiskey glass to take home as a reminder of your experience at the Irish Whiskey Museum. After this tour, you can look forward to becoming an expert on all things related to Irish whiskey. So come join this sensory journey through Ireland's rich whiskey culture.
Exploring downtown London can be a truly thrilling experience. A great way to start off is by visiting some of the city's iconic landmarks such as the Tower of London and Big Ben. From there, visitors can take in the stunning architecture that makes up the cityscape while they stroll through Trafalgar Square, Piccadilly Circus, or Leicester Square.
For those who are feeling adventurous, they can explore one of London's many markets. Borough Market is popular for its wide variety of food vendors and cuisines from around the world, while Camden Market is legendary for its unique selection of vintage clothing and vibrant street art scene.
In addition to modern-day attractions, London is home to a number of historic sites such as Westminster Abbey and Buckingham Palace. Visitors looking for an immersive experience should consider taking a guided tour through these two locations to learn about their respective histories and importance in British culture.
Art lovers should not miss the opportunity to explore some of London's impressive galleries such as Tate Modern or The National Gallery. They will find plenty of artwork from both classic and contemporary artists on display. Additionally, there are numerous other museums throughout the city including Madame Tussauds Wax Museum and The British Museum which offer educational experiences on a wide variety of topics such as history, science, and art.
Day 5
London Eye River Cruise
At the heart of London lies the unique and award-winning sightseeing cruise that dominates the Thames. The London Eye River Cruise allows visitors to experience all of the city's most popular riverside landmarks from a whole new perspective.
The experienced guides on board are there to ensure that visitors get the most out of their trip and make it an unforgettable experience. With fun facts about famous landmarks such as the Millennium bridge, Harry Potter, and the Houses of Parliament, this tour is sure to keep guests thoroughly entertained whilst giving them plenty of interesting information and anecdotes as well.
The crew is also able to provide a wealth of knowledge regarding other iconic sights such as The Globe Theatre, Cleopatra's Needle, The Tower of London, and St Paul's Cathedral. As well as these, they have a plethora of fascinating stories regarding our royal family stretching back centuries which will bring history alive for those onboard.
One thing is for certain; this cruise provides truly breathtaking views that no other mode of transport can offer up. It is an opportunity not just to admire the beauty that surrounds us but also discovers intriguing secrets within one of Europe's oldest cities - a chance to explore it in its entirety like never before.
Day 6
Secrets of the London Underground - Small-Group Walking Tour
Explore one of the world's oldest and most iconic underground systems with an expert local guide on this fascinating half-day tour! Starting at one of London's earliest stations, you will learn all about the history of the Tube and how its network was built. Over the course of your journey, you will travel through time from one station to another, exploring the similarities and differences between them. You'll hear interesting facts about the various roles that this impressive system has played in its long history, as well as some fun trivia for those into their facts.
On your journey, you will experience some of the both modern and traditional aspects of London life. See first-hand how it has changed over time, from its early beginnings to today's technologically advanced system. Feel a real connection to this unique part of London life by visiting platforms and trains that have held so much importance over the decades. As you walk between stations, enjoy views of tunnels, tracks, escalators, and more – get a real sense of what it takes to keep such a huge network running day after day.
Throughout your tour, your knowledgeable guide will provide interesting information about this world-famous transportation system. Get answers to questions such as why certain stations were chosen or what engineering feats had to be made to build them. With every step of your journey taken together with a small group of like-minded travelers under an experienced guide's supervision, this is sure to be an unforgettable experience that gives you insight into a whole new side of London life!
Flexibility Policy
No Amendment Fees on Our End
We don't charge for our work in changing the initial itinerary.
Full flexibility on Land Arrangements
Change the initial itinerary or cancel your land arrangements for any reason until 14 days before the trip, without penalty.
Support 7 Days a Week
Our experienced travel agents are are available 7 days a week (16 hours per day) to help with any questions.
About the Destinations:
Dublin, Ireland
Dublin is the lively, walkable capital of the Republic of Ireland, located on the country's east coast. Travelers can explore the city's historic buildings, like the Dublin Castle and St Patrick's Cathedral, enjoy one of its many parks, such as St Stephen's Green and Phoenix Park, learn how to properly pour a pint of Guinness at the Guinness Storehouse, or meet the locals at one of the many pubs in Temple Bar District - usually packed on weekends with the sounds of live bands filling the streets. Dublin is also well-positioned for those open to exploring a day trip to Ireland's west coast, where the Cliffs of Moher and the quaint city of Galway are located.
London, England
With imposing sites like Big Ben, Westminster Abbey, the London Eye, the Tower of London, and, of course, Buckingham Palace, there is no end to what a traveler can sightsee in London. As the capital of England and the United Kingdom, London boasts a modern center with a history reaching Roman times that is still felt throughout its historical sites and museums. The city is also much more than its renowned places to sightsee, it's also home to a bustling culinary scene (with over 65 Michelin-starred restaurants), world-class broadway shows, and a constant flow of new and exciting immersive experiences.
Protect your trip
Travel insurance available in the payment step.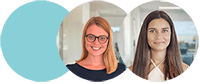 Talk with a Travel Advisor
+1 857-214-2664
Notice: Estimated price per person based on 2 adults in a double room.
Reward points discount: -$
0
.00
Request to Customize This Package
Need help booking?
Mention the Ref. #4694 and let us know your questions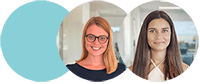 reach us on WhatsApp
Yes! Getaways is a member of ASTA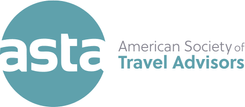 Protect your trip
Travel insurance available in the payment step.
Continue in another device
Trust the Local Experts
Hassle-free Experience
Full Support
Save Time & Money
Frequently Asked Questions
Contact us
Have questions?
Contact our Support Team
Everyday:
08:00 AM
to
12:00 AM
A Fun Filled Journey: Dublin & London Adventure
Super Deal
Earn $500*
to travel with us
Join our Travel Rewards program and receive $500 just for signing up! As a Travel Rewards Member, you'll receive exclusive offers and early access to special deals and sales.