Spain: Mallorca Essential Travel Pack
Experience Mallorca's allure firsthand - book your unforgettable journey today.
With over 200 beaches, Mallorca is the perfect place to relax!
What's Included?
All flights and connections
Accommodation for your destination
Why we love this deal:
Beach Bliss: Indulge in the sun, sand, and sea as you relax on Mallorca's stunning beaches. Let the gentle waves lull you into a state of pure relaxation.
Mallorca's Wonders: Immerse yourself in Mallorca's rich culture and natural beauty. Explore charming villages, ancient landmarks, and breathtaking landscapes that will leave you in awe.
Thrilling Adventures: Dive into a world of excitement with a variety of activities available. From thrilling water sports to exhilarating exploration, every day brings new adventures.
Unwind and Rejuvenate: Take advantage of the resort's luxurious spa facilities, where you can pamper yourself with rejuvenating treatments and find tranquility amidst the serene surroundings.
Serenity: Find inner peace and leave feeling refreshed, revitalized, and ready to take on the world.
Customizable: Add more nights to your stay, a rental car or even local excursions!
Itinerary
1
Day 1
Arrival in Mallorca
We recommend booking airport transfers in advance.
Suggestion for the rest of the day:
Explore the charming streets of Palma, visit the Gothic Palma Cathedral, and wander through the historic quarter, La Lonja.
Enjoy a relaxing evening by the harbor, savoring local cuisine at one of the waterfront restaurants.
Day 2
Free Day for Personal Activities
Suggestion for the day:
Take a day trip to Serra de Tramuntana, a UNESCO World Heritage Site: the Serra de Tramuntana is a majestic mountain range located on the northwest coast of Mallorca, Spain. This UNESCO Site is renowned for its dramatic landscapes, rugged cliffs, and picturesque villages. The mountains offer breathtaking views of the Mediterranean Sea, and its trails are a haven for hikers and nature enthusiasts. With charming towns like Valldemossa and Deià nestled in its foothills, the Serra de Tramuntana is a captivating destination that showcases the natural beauty of Mallorca.
Day 3
Free Day for Personal Activities
Suggestion for the day:
Visit the charming town of Porto Cristo and explore the fascinating Cuevas del Drach, known for its underground lake and stunning rock formations.
Relax on the sandy beaches of Cala Millor or Cala Ratjada, enjoying the crystal-clear waters.
Day 4
Free Day for Personal Activities
Suggestion for the day:
Explore the northern part of Mallorca. Explore the historic town of Alcudia, walk along the medieval walls, and visit the Roman ruins.
Relax on the beautiful beaches of Playa de Muro or Formentor, known for their white sand and turquoise waters.
Day 5
Free Day for Personal Activities
Suggestion for the day:
Bay of Palma Catamaran Excursion (with Lunch & Soft Drinks):

embark on a sailing tour from Palma to Cala Vella. Explore the stunning Bay of Palma, anchor at Cala Blava's clear waters, and enjoy swimming and diving. Savor a buffet lunch with paella, roast beef, salads, and fresh fruit onboard. Stay refreshed with soft drinks and water throughout the tour, and indulge in delicious long drinks and cocktails. Relax on deck and soak in the beauty of the journey.
Day 6
Free Day for Personal Activities
Suggestion for the day:
Explore the southwest coast of Mallorca. Visit the beautiful beaches of Cala Pi or Es Trenc, known for their pristine beauty.
Visit the picturesque village of Ses Salines and enjoy a leisurely walk through the town's narrow streets.
*itinerary presented is a suggestion and the length of stay may vary. All tours are suggestions unless clearly stated.
Flexibility

Policy
No Amendment Fees on Our End
We don't charge for our work in changing the initial itinerary.
Full flexibility on Land Arrangements
Change the initial itinerary or cancel your land arrangements for any reason until 14 days before the trip, without penalty.
Support 7 Days a Week
Our experienced travel agents are are available 7 days a week (16 hours per day) to help with any questions.
About the Destination:
Mallorca, with its stunning beaches, remote mountains, and turquoise-blue sea, is a top European holiday destination. This Spanish island offers an array of remarkable sights and activities for a fabulous vacation. From water sports and outdoor adventures to theme parks for families, Mallorca has it all.
When you need a break from sunbathing and swimming, immerse yourself in the island's rich culture and history. Explore historical buildings, castles, ruins, and impressive cathedrals and monasteries. Wander through the charming village of Estellencs and the historical streets of Palma, known for its impressive architecture. Don't miss the opportunity to visit the renowned artist Juan Miró's studio as well. Discover Mallorca's allure and create unforgettable memories on this fabulous island vacation!
Protect your trip
Travel insurance available in the payment step.
Reward points discount: -$
0
.00
Notice: Estimated price per person based on 2 adults in a double room.
Need help booking?
Mention the Ref. #3908 and let us know your questions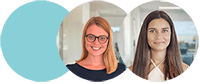 Request to Customize This Package
Yes! Getaways is a member of ASTA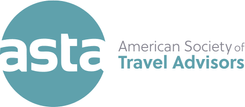 Protect your trip
Travel insurance available in the payment step.
Continue in another device
Trust the Local Experts
Hassle-free Experience
Full Support
Save Time & Money
Frequently Asked Questions
Contact us
Have questions?
Contact our Support Team
Every day:
09:00 AM
to
01:00 AM
Spain: Mallorca Essential Travel Pack
Unlock a World of Exclusive Perks
Unlock a world of privileges with our Travel Rewards Program. Sign up and instantly enjoy.