Morocco Wanderlust: Marrakesh & Casablanca
Explore Marocco's fascinating culture with this multi-destination package.
From bustling souks in Marrakesh's old medina to exploring the contemporary side of Casablanca, get yourself prepped for a sensational adventure
What's Included?
All flights and connections
Accommodations for your destinations
Why we love this deal:
Our travel package to Marrakesh and Casablanca in Morocco is a unique opportunity to experience the best of both cities.
In Marrakesh, you will explore the ancient medina, with its vibrant markets and exotic flavors, as well as take in the stunning architecture of the city's many palaces and mosques. You can also relax at one of the city's many riads, traditional Moroccan courtyard houses where you can indulge in the city's famous Hammam spas.
After exploring Marrakesh, you'll head North to Casablanca, Morocco's largest city and home to one of Africa's most iconic monuments - Hassan II Mosque. This beautiful mosque was constructed over 20 years and is considered one of the world's most impressive religious buildings. When you're done exploring here, head out into Casablanca's other attractions - from its bustling markets to its historic French colonial architecture.And after all your sightseeing is done – don't forget to relax on the beautiful beaches lining Casablanca's coast!
Our amazing package to Marrakesh and Casablanca provides an unforgettable experience that combines culture, history, relaxation and adventure – everything you're looking for from a trip to Morocco!
Customizable: Add more nights to your stay, a rental car or even local excursions.
Itinerary
1
Day 1
Arrival in Marrakesh
We recommend securing your airport transfers in advance.
Suggestion for the day:
Spend the morning exploring the streets of Medina, Marrakesh's old city. Get lost in the narrow alleyways and marvel at the vibrant colors of food, spices, and souvenirs that line every street.
After lunch, you can visit Bahia Palace, a beautiful 19th-century palace with stunning gardens and incredible architecture.
In the evening, explore the bustling Jemaa el-Fnaa square where you can experience traditional Moroccan music, acrobatics, and other entertaining street performances.
Day 2
Free Day for Personal Activities (Marrakesh)
Suggestion for the day:
Start your day off with a visit to Saadian Tombs – located just outside Marrakesh's city walls.
Head over to Jardin Majorelle – a 12-acre botanical garden created by artist Jacques Majorelle.
For dinner try one of Marrakesh's famous tajines – slow-cooked stews usually made with meat and vegetables served on top of couscous or rice accompanied by some traditional Moroccan bread.
Day 3
Free Day for Personal Activities (Marrakesh)
Suggestion for the day:
Hot Air Ballon Ride with Breakfast: Embark on an awe-inspiring hot air balloon ride over the majestic Atlas Mountains of Marrakesh at sunrise, where breathtaking views and a sense of serenity will take your breath away.
Day 4
Free Day for Personal Activities (Marrakesh)
Suggestion for the day:
Go shopping at Place de Rahba Kedima – renowned for being home to some of Morocco's most talented artisans you can wander through rows upon rows of handmade items including leather goods such as bags shoes and belts as well as intricately crafted lanterns - perfect if you are looking for something unique to take back home with you.
In the evening watch sunset at Menara Gardens - Located just outside Marrakesh these gardens feature 11th-century Moorish architecture surrounded by lush vegetation - making it a great spot to end your trip on a peaceful note!
2
Day 5
Flight to Casablanca
We recommend securing your airport transfers in advance.
Suggestion for the day:
Visit the Hassan II Mosque, located on the Casablanca waterfront.
Take a stroll through Parc de la Ligue Arabe which features a lake, lush gardens, and plenty of places to sit down and relax.
Day 6
Free Day for Personal Activities (Casablanca)
Suggestion for the day:
Discover the Spiritual Capital of Morocco, Fez: Embark on a captivating journey through Morocco's cultural gems, from the ancient medina of Fez, with its labyrinthine streets and rich heritage, to the vibrant city of Marrakesh, where exotic souks, stunning palaces, and bustling squares await your exploration.
Day 7
Free Day for Personal Activities (Casablanca)
Suggestion for the day:
Explore Rabat: Experience the perfect blend of history, culture, and coastal beauty as you explore the charming city of Rabat, where ancient ruins, magnificent architecture, and a relaxed seaside atmosphere create an unforgettable destination for your Moroccan adventure.
*itinerary presented is a suggestion and the length of stay may vary. All tours are suggestions unless clearly stated.
Flexibility

Policy
No Amendment Fees on Our End
We don't charge for our work in changing the initial itinerary.
Full flexibility on Land Arrangements
Change the initial itinerary or cancel your land arrangements for any reason until 14 days before the trip, without penalty.
Support 7 Days a Week
Our experienced travel agents are are available 7 days a week (16 hours per day) to help with any questions.
About the Destinations:
Marrakesh
For a taste of the exotic, Marrakesh is an exhilarating destination and a delight for the senses. Explore this bustling ancient city and discover fascinating ancient souks (markets), snake charmers, exotic spices, impressive palaces, mosques and beautiful gardens. Spend some time at the lively Jemaa-el Fnaa square teeming with people, food stalls and street entertainers. Amble through the many souks and haggle your heart out. Shop for Moroccan textiles, embroidery and Berber jewelry. Admire the beautiful monuments and museums inside the medina, and wander around the old Jewish Quarter. Enjoy a hammam, discover the pleasures of Moroccan cuisine, and relax as you drink the typical mint tea. Don't miss:
the Marrakesh Museum, Saadian Tombs
Ben Youssef Mosque and Medersa Ben Youssef
Koutoubia Mosque, Bahia Palace, Majorelle Gardens
Casablanca
Casablanca has something for everyone! Located on the Atlantic coast of Morocco, it's an intriguing mix of culture, history and modernity. Whether you've dreamed about experiencing the legendary nightlife and bustling markets or just want to soak up some sunshine in a unique setting, Casablanca will not disappoint! With its cosmopolitan aura, exotic locals and stunning architecture there is plenty to explore both day and night - from old-world medinas with their labyrinthine pathways to swanky rooftop bars offering breathtaking views. So come along as we take you on a tour of the best of Casablanca that should not be missed when visiting this magical city.
Protect your trip
Travel insurance available in the payment step.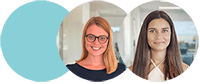 Talk with a Travel Advisor
+1 857-214-2664
Notice: Estimated price per person based on 2 adults in a double room.
Reward points discount: -$
0
.00
Request to Customize This Package
Need help booking?
Mention the Ref. #1560 and let us know your questions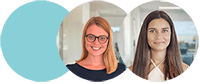 reach us on WhatsApp
Yes! Getaways is a member of ASTA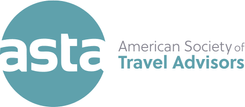 Protect your trip
Travel insurance available in the payment step.
Continue in another device
Trust the Local Experts
Hassle-free Experience
Full Support
Save Time & Money
Frequently Asked Questions
Contact us
Have questions?
Contact our Support Team
Everyday:
08:00 AM
to
12:00 AM
Morocco Wanderlust: Marrakesh & Casablanca
Earn $500*
to travel with us
Join our Travel Rewards program and receive $500 just for signing up! As a Travel Rewards Member, you'll receive exclusive offers and early access to special deals and sales.