Paris Adventure: Champagne & Saint Michel
Feel like royalty with a Champagne and a Mont Michel Tour.
You won't believe what's waiting for you in Paris - Champagne & Mont Michel Tour - a match made in heaven!
What's Included?
All flights and connections
Accommodation for your destination
Cultural Tours: Mont Saint-Michel Day Trip from Paris
Food & Wine: Champagne Day Trip with 6 tastings, Reims Cathedral & Family Winery
Why we love this deal:
This adventure travel package to Paris is an unforgettable experience, offering two off-the-grid tours that will make your trip truly special.
Mont Saint-Michel is a spectacular island commune in Normandy, France, and a designated UNESCO World Heritage Site. It was built in the 8th century as one of the first monasteries in France, and its incredible architecture has been standing proudly since then.
The second tour takes you to the Champagne region of France (yes, includes champagne tasting). Here you'll have the opportunity to taste some of the finest champagnes and visit the beautiful Cathedral of Reims, where all the French Kings were crowned.
This exclusive deal gives you an opportunity to mix sightseeing with authentic cultural experiences – all while exploring one of Europe's most iconic cities!
Customizable

: Add more nights to your stay, a rental car, or even local excursions.
Gain Exclusive Access to Member-Only Offers When You Join Our Travel Rewards Program
Itinerary
Suggestion for the day:
Take the day to explore the historic center of Paris.
Can't Miss:
Île de la Cité (Saint-Chapelle and Notre Dame)
Pont de l'Archeveche
Shakespeare & Company Booking Store
Muséé D'Orsay
Muséé de L'Orangerie
Sacre-Coeur Basilica
Place du Tertre
Sacre-Coeur Basilica
Day 2
Champagne Day Trip with 6 tastings, Reims Cathedral & Family Winery (Included)
Dive into the world of Champagne and explore its magical history with a one-day visit to some of France's most renowned sites. Begin at Dom Perignon's, home to the celebrated "father of champagne," before learning all there is to know about this sparkling beverage from an expert winemaker. You'll then take a guided tour through Nicolas Feuillatte's 28 kilometers worth of cellars - beloved by French royalty - followed by marveling at Reims Cathedral where generations upon generations have been crowned kings. Taste test up 6 different types throughout your day and bring back bottles for souvenirs as special mementos if desired – cheers!
Day 3
Free Day for Personal Activities
Suggestion for the day:
Eiffel Tower and Seine River Cruise: Experience two of the city's most iconic attractions – the Eiffel Tower and Seine River Cruise in one adventure. You'll get to skip all the lines for access to unbeatable views of Paris from up high on the Eiffel Tower and learn about its rich cultural history through our audio guide, as well as enjoy a leisurely cruise along France's second-longest river. With this amazing combination tour at hand, you won't miss out on any of Paris' magical sights.
Day 4
Mont Saint-Michel Day Trip from Paris (Included)
Lauded as a UNESCO World Heritage Site and an inspirational landmark, Mont Michel is one of the world's most iconic sites. From its traditional Benedictine Abbey perched atop rocky slopes to picturesque views that span for miles, it truly offers something spectacular at every turn!
Day 5
Free Day for Personal Activities
Suggestion for the day:
Palace of Versailles: With priority access to Versailles Palace, you can get up close and personal with the grandeur and beauty that this renowned landmark exudes. Enjoy unparalleled benefits such as skipping long lines without compromising safety measures, avoiding traffic along narrow corridors, and time-saving advantages when departing from special exit points afterward - just some of the things that make getting priority access as a traveler at Versailles an unbeatable experience.
Day 6
Free Day for Personal Activities
Suggestion for the day:
Louvre Museum Tour: Discover the fascinating history of one of the world's most iconic museums: the Louvre. Sitting proudly in Paris, France lies a haven for art lovers around the globe; an awe-inspiring collection of sculptures, paintings, and artifacts from centuries past. With this Skip-the-Line ticket plus digital Audioguide tour, you can now discover all this with ease. No more waiting in line - spend your valuable time exploring numerous masterpieces from impressive galleries displaying ancient antiquities to works by some of history's greatest artists!

*itinerary presented is a suggestion and the length of stay may vary. All tours are suggestions unless clearly stated.

Flexibility

Policy
No Amendment Fees on Our End
We don't charge for our work in changing the initial itinerary.
Full flexibility on Land Arrangements
Change the initial itinerary or cancel your land arrangements for any reason until 14 days before the trip, without penalty.
Support 7 Days a Week
Our experienced travel agents are are available 7 days a week (16 hours per day) to help with any questions.
About the Destination:
Paris is a city full of beauty and romance, known worldwide as the 'City of Love'. Whether you're traveling with your loved one or simply looking for an unforgettable experience, Paris has something special to offer everyone. From its iconic landmarks such as the Eiffel Tower to its quaint cobblestoned streets lined by picturesque cafes, it can be hard to resist the charm that only this vibrant city can provide. Venture around every corner and let yourself grab onto all the monumental moments and memories that lie in wait. You won't regret visiting Paris on your next vacation - see what awaits you!
Protect your trip
Travel insurance available in the payment step.
Reward points discount: -$
0
.00
Notice: Estimated price per person based on 2 adults in a double room.
Need help booking?
Mention the Ref. #4386 and let us know your questions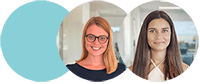 Request to Customize This Package
Yes! Getaways is a member of ASTA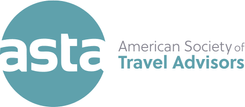 Protect your trip
Travel insurance available in the payment step.
Continue in another device
Trust the Local Experts
Hassle-free Experience
Full Support
Save Time & Money
Frequently Asked Questions
Contact us
Have questions?
Contact our Support Team
Every day:
09:00 AM
to
01:00 AM
Paris Adventure: Champagne & Saint Michel
Unlock a World of Exclusive Perks
Unlock a world of privileges with our Travel Rewards Program. Sign up and instantly enjoy.