Rome & Amalfi: 7-Day Train Edition
Experience the best of Rome and the Amalfi Coast on a 7-day train adventure through Italy.
Introducing our irresistible "Rome & Amalfi: 7-Day Train Edition" travel package, designed to immerse you in a week-long adventure like no other!
What's Included?
All flights and connections
Accommodations for your destinations
Train Ticket: Train from Amalfi to Rome
Why we love this deal:
Effortless Travel: With our seamless train travel option, you'll be able to sit back, relax, and soak in the breathtaking Italian landscapes without any stress.
Unveil Iconic Destinations: Surrender to the enchanting allure of the Amalfi Coast's coastal villages, where every corner reveals a new story waiting to be discovered. Then, uncover the hidden treasures of Rome, from the awe-inspiring Colosseum to the Vatican.
Make Every Second Count: Indulge in the tantalizing flavors of authentic Italian cuisine, engage with welcoming locals who will share their stories, and fully immerse yourself in the vibrant culture of each destination.
Start Exploring the Amalfi Coast, where sun-kissed beaches, charming cliffside towns, and breathtaking views await. Immerse yourself in the coastal beauty, explore historical landmarks, and indulge in the region's culinary delights. After soaking up the enchantment of the Amalfi Coast, hop on a train and embark on a scenic journey to the eternal city of Rome.
Customizable: Add more nights to your stay or even local excursions!
Gain Exclusive Access to Member-Only Offers When You Join Our Travel Rewards Program
Itinerary
1
Day 1
Arrival in the Amalfi Coast
Welcome to Italy! Enjoy a hassle-free transfer (approximately 1.5 hours) to your Amalfi Coast hotel, and consider booking an early check-in for added convenience.
Once on the Amalfi Coast here is our suggestion for the day:
Explore the charming town of Positano, known for its colorful houses cascading down the cliffs, boutique shops, and beautiful beach. Immerse yourself in the coastal atmosphere and indulge in the local cuisine at one of the waterfront restaurants.
Day 2
Free Day for Personal Activities
Suggestion for the day:
Visit Capri by Boat: Capri Island is a captivating Mediterranean gem, boasting stunning natural beauty, glamorous coastal resorts, and the iconic Blue Grotto.
Day 3
Free Day for Personal Activities
Suggestion for the day:
Discover the picturesque town of Amalfi, with its historic center, stunning cathedral, and scenic seaside promenade. Visit the enchanting Villa Rufolo in Ravello, famous for its stunning gardens and panoramic views of the coastline. Enjoy leisure time to relax on one of the pristine beaches or take a boat tour to explore the hidden coves and grottos along the coast.
Experience the beauty of Italy with a scenic train ride from Rome to the Amalfi Coast (approximately 3.5 hours).
Once in Rome, here is our suggestion for the day:
Take the rest of the day to explore your hotel facilities and surrounding areas.
Day 5
Free Day for Personal Activities
Day 6
Free Day for Personal Activities
Suggestion for the day:
Vatican Tour with Sistine Chapel and St. Peter's Basilica: Skip the queues and delve into the treasures of the Vatican City. Explore the Vatican Museums, admire Raphael's iconic frescoes in the Raphael Rooms, witness Michelangelo's masterpieces in the Sistine Chapel, and marvel at the grandeur of St. Peter's Basilica. An unforgettable journey through art, history, and spirituality awaits.
Day 7
Free Day for Personal Activities
Suggestion for the day:
The Dark Heart of Rome: Uncover the hidden depths of Rome on the Dark Hearts of Rome tour. Explore the ancient Roman Catacombs, discover the fascinating Basilica San Clemente, and visit the chilling Capuchin Crypt adorned with bone decorations. Traverse the city's piazzas as your expert guide shares intriguing stories of murder, execution, and mystery.
Wishing you a safe and pleasant journey back home, and we look forward to traveling with you again soon!


*itinerary presented is a suggestion and the length of stay may vary. All tours are suggestions unless clearly stated.

Flexibility Policy
No Amendment Fees on Our End
We don't charge for our work in changing the initial itinerary.
Full flexibility on Land Arrangements
Change the initial itinerary or cancel your land arrangements for any reason until 14 days before the trip, without penalty.
Support 7 Days a Week
Our experienced travel agents are are available 7 days a week (16 hours per day) to help with any questions.
About the Destination:
Rome
Rome, one of the most beautiful capital cities in Europe, awaits you. With its vibrant street life, astonishing monuments, superb food and architectural masterpieces, Rome is a destination that you must not miss. Enjoy the dolce vita lifestyle sipping coffee in one of Rome's many street-side cafes, people-watching from the convivial piazzas or simply lose yourself in Rome's picturesque streets and feel the Mediterranean rhythm of life. Italy's capital city has a lot to offer its visitors, from world-class museums with priceless Roman treasures, majestic basilicas, art-rich churches and palaces to beautiful vibrant streets filled with restaurants and boutiques.
Amalfi Coast
The Amalfi Coast, a slice of Italian paradise, captivates with its stunning natural beauty and charming villages. Visit Positano, a picturesque town with vibrant cliffside houses, or Ravello, known for its panoramic views and lush gardens. Don't miss the historic city of Amalfi with its impressive cathedral and bustling piazza. Explore hidden beaches, indulge in local cuisine, and take a boat ride to the captivating island of Capri. With breathtaking views at every turn, the Amalfi Coast promises an unforgettable experience.
Protect your trip
Travel insurance available in the payment step.
Reward points discount: -$
0
.00
Notice: Estimated price per person based on 2 adults in a double room.
Need help booking?
Mention the Ref. #10063 and let us know your questions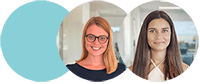 Request to Customize This Package
Yes! Getaways is a member of ASTA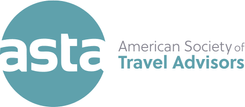 Protect your trip
Travel insurance available in the payment step.
Continue in another device
Trust the Local Experts
Hassle-free Experience
Full Support
Save Time & Money
Frequently Asked Questions
Contact us
Have questions?
Contact our Support Team
Every day:
09:00 AM
to
01:00 AM
Rome & Amalfi: 7-Day Train Edition
Super Deal
Unlock a World of Exclusive Perks
Unlock a world of privileges with our Travel Rewards Program. Sign up and instantly enjoy.