Rome Delights: Deluxe Food & Wine
Discover the captivating allure and flavors of Rome, Italy.
A deluxe food and wine experience awaits in Italy!
What's Included?
All flights and connections
Accommodation for your destination
Food & Wine Tours: The Roman Food Tour in Trastevere
Food & Wine Tours: Frascati Wine Road from Rome: Tasting & Lunch
Food & Wine Tours: Dining Experience in a Local's Home
Why we love this deal:
Hassle-Free Experience: Sit back, relax, and let us handle all the details, ensuring a seamless and stress-free journey.
Culinary Delights: Indulge in the authentic flavors of Rome with our first-class Roman Food Tour in Trastevere. Discover hidden culinary gems as you explore the charming streets of Trastevere, tasting delectable dishes and learning about the city's rich culinary heritage.
Wine Tasting Extravaganza: Immerse yourself in the world of Italian wines with our Frascati Wine Road tour. Journey through the picturesque Frascati countryside, savoring exquisite wines and enjoying a delightful lunch amidst the stunning vineyards.
Hand-Picked Experiences: Dive into the heart of Rome's culinary scene, mingle with locals, and taste the flavors that define the city's food scene. This package offers an insider's perspective and a genuine taste of Rome.
Customizable

: Add more nights to your stay, a rental car, or even local excursions!
Gain Exclusive Access to Member-Only Offers When You Join Our Travel Rewards Program
Itinerary
Arrive in Rome and transfer to the hotel.
Suggestion for the day:
Get settled in your accommodation and take some time to explore the neighborhood
Explore the historic center of Rome: visit the Trevi Fountain and Spanish Steps
Day 2
Free Day for Personal Activities
Suggestion for the day:
Colosseum, Roman Forum, and Palatine Hill Walking Tour - Skip The Line

Explore the iconic Colosseum, immersing yourself in ancient Roman history and architecture. Discover the archaeological ruins of the Roman Forum, once the heart of the Roman Empire. Visit Palatine Hill, where you can enjoy panoramic views of Rome and learn about its rich historical significance
Skip the long lines with priority access, maximizing your time to fully experience these ancient wonders. Gain insights from an expert guide who will bring the fascinating stories of ancient Rome to life
Day 3
The Roman Food Tour in Trastevere (Included)
Embark on a culinary journey through the charming streets of Trastevere, one of Rome's most authentic neighborhoods. Sample traditional Roman dishes and experience the city's vibrant food culture firsthand. Visit local eateries, markets, and cafes to savor the flavors of Rome
Immerse yourself in the local food scene with the guidance of a knowledgeable guide who will share insights and stories about Roman cuisine
Day 4
Frascati Wine Road from Rome: Tasting & Lunch (Included)
Journey through the scenic Frascati countryside, known for its vineyards and picturesque landscapes. Experience wine tasting at renowned wineries, sampling a variety of locally produced wines. Enjoy a delicious lunch featuring traditional Italian dishes, paired with the finest Frascati wines
Day 5
Dining in a Local's Home (Included)
Immerse yourself in a private dining experience with an Italian family in Rome
Indulge in a 4-course menu featuring authentic Italian recipes passed down through generations
Connect with local people and experience the genuine warmth of Italian hospitality
This experience is hosted by Cesarine, the oldest network of home cooks in Italy, known for their passion and traditional regional cuisine
Day 6
Free Day for Personal Activities
Suggestion for the day:
Vatican Tour with Sistine Chapel and St. Peter's Basilica - Skip the Line

Explore the Vatican City, a must-visit destination in Rome
Marvel at the world-famous Sistine Chapel, adorned with exquisite frescoes by Michelangelo
Visit the magnificent St. Peter's Basilica, the largest church in the world, and admire its stunning architecture and religious artwork
Gain a deeper understanding of the Vatican's significance as the spiritual center of the Catholic Church and its role in shaping art and culture throughout history
Day 7
Free Day for Personal Activities
Suggestion for the day:
Unesco Jewels: Pompei City and Ruins

Explore the ancient city of Pompeii, a UNESCO World Heritage Site and one of the most important archaeological sites in the world.
Wander through the remarkably preserved ruins of Pompeii, witnessing the remnants of a city frozen in time after the devastating eruption of Mount Vesuvius in 79 AD
Gain insights into the daily life, culture, and architecture of the ancient Romans as you stroll through the well-preserved streets, houses, and public buildings of Pompeii
Transfer from the hotel to the airport.


*itinerary presented is a suggestion and the length of stay may vary. All tours are suggestions unless clearly stated.

Flexibility Policy
No Amendment Fees on Our End
We don't charge for our work in changing the initial itinerary.
Full flexibility on Land Arrangements
Change the initial itinerary or cancel your land arrangements for any reason until 14 days before the trip, without penalty.
Support 7 Days a Week
Our experienced travel agents are are available 7 days a week (16 hours per day) to help with any questions.
About the Destination:
Rome, one of the most beautiful capital cities in Europe, awaits you. With its vibrant street life, astonishing monuments, superb food and architectural masterpieces, Rome is a destination that you must not miss. Enjoy the dolce vita lifestyle sipping coffee in one of Rome's many street-side cafes, people-watching from the convivial piazzas or simply lose yourself in Rome's picturesque streets and feel the Mediterranean rhythm of life. Italy's capital city has a lot to offer its visitors, from world-class museums with priceless Roman treasures, majestic basilicas, art-rich churches and palaces to beautiful vibrant streets filled with restaurants and boutiques. Enjoy the city's numerous iconic attractions and places to visit, including:
The Colosseum, The Roman Forum, The Pantheon, Castel Sant'Angelo
The Vatican, St. Peter's Basilica. The Sistine Chapel
Protect your trip
Travel insurance available in the payment step.
Reward points discount: -$
0
.00
Notice: Estimated price per person based on 2 adults in a double room.
Need help booking?
Mention the Ref. #8107 and let us know your questions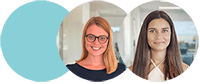 Request to Customize This Package
Yes! Getaways is a member of ASTA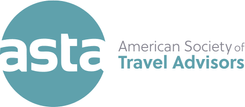 Protect your trip
Travel insurance available in the payment step.
Continue in another device
Trust the Local Experts
Hassle-free Experience
Full Support
Save Time & Money
Frequently Asked Questions
Contact us
Have questions?
Contact our Support Team
Every day:
09:00 AM
to
01:00 AM
Rome Delights: Deluxe Food & Wine
Unlock a World of Exclusive Perks
Unlock a world of privileges with our Travel Rewards Program. Sign up and instantly enjoy.