Sicily, Italy: Wine & Volcanoes
The perfect combination of cultural exploration and natural beauty.
From exploring one of the world's most active volcanoes to swimming in Sicily's stunning beaches, this trip has something for everyone!
What's Included?
All flights and connections
Accommodation for your destination
Sightseeing Tours: Mt. Etna and Taormina village full day tour from Catania
Boat Tours: Syracuse - Ortigia Sunset Cruise with Aperitif
Why we love this deal:
This adventure to the paradisiacal island of Sicily, Italy offers the perfect combination of cultural exploration and natural beauty.
Included is a Mount Etna and Taormina Village Tour: Mt. Etna is Europe's largest active volcano and its impressive size creates a breathtaking backdrop for exploring Taormina village. The full-day tour allows visitors to explore the area's cobblestone streets, picturesque squares, and Baroque churches while also taking in the stunning views of Mt. Etna as it looms majestically over the horizon.
Also included is an Ortigia Sunset Cruise with Aperitif: this tour gives visitors a chance to relax and enjoy the Mediterranean sunset while cruising around the island's coastline. Guests can expect to be dazzled by panoramic views of the sparkling shoreline while they sip on delicious Italian wines or other aperitifs.
Customizable: Add more nights to your stay, a rental car or even local excursions!
Please note:
Get $500 when you join our Travel Rewards Program
Itinerary
We recommend booking airport transfers or reserving a rental car to get around (both options are available during the booking process).
Suggestion for the day:
Spend the afternoon discovering Palermo's rich history, from its majestic Palazzo dei Normanni and magnificent Cattedrale di Palermo to its enchanting markets like Ballarò and Vucciria.
Book here your Palermo Walking Tour by night.
Day 2
Free Day for Personal Activities
Suggestion for the day:
Start the day with a visit to the Valley of the Temples, a UNESCO World Heritage Site located in Agrigento. Take in the stunning view of seven ancient Greek temples and admire their impressive architecture.
In the afternoon, take a trip to nearby Scala dei Turchi (Turkish Steps), an awe-inspiring natural wonder that appears as if it's been sculpted by time itself.
End your first day with a visit to Marsala, where you can sample some of its famous sweet wines while admiring the beautiful scenery of this ancient fishing port.
Day 3
Mt. Etna and Taormina Village Tour (Included)
An unforgettable adventure awaits you on this full-day tour from the awe-inspiring heights of Mount Etna, Europe's highest active volcano, to Taormina - one of Sicily's most beautiful and iconic towns. Get ready for a memorable day exploring some incredible sights: discover dormant craters and lava flow caves carved out by centuries past.
Day 4
Ortigia Sunset Cruise with Aperitif (Included)
Admire stunning views, sip prosecco with tasty snacks from local restaurants, and explore mysterious caves and coves such as Capuchin Cove and Coral Caves. Experience something truly unique at Grotta Dell'Amore where you can commit incredible memories to film - memorable photos that will last forever! Don't miss this amazing opportunity for an unforgettable evening in beautiful Sicily – book now!
Day 5
Free Day for Personal Activities
Suggestion for the day:
Start off your day in Sicily by visiting Ragusa Ibla – a charming hilltop town boasting breathtaking views over rolling Sicilian hills and the sparkling sea below. Explore its unique 18th-century churches, palaces, and winding cobbled alleyways all connected through steep staircases until you reach Giardini Iblei public gardens – perfect for taking some photos!
Afterward, head back towards Palermo - be sure to pay a visit to Monreale Cathedral which boasts spectacular mosaics adorning walls, pillars, and domes inside. Don't forget to also see some other must-visit sites like Teatro Massimo opera house or Pretoria Square with its green spaces surrounded by 19th-century buildings!
Day 6
Free Day for Personal Activities
Suggestion for the day:
Full-Day Tour to Selinunte from Trapani - The Acropolis and White Sand Beaches: Discover the captivating secrets and ancient battles of Sicily's past on a 270-hectare archaeological park adventure! Stroll through each site to fully appreciate what it has to offer. And don't forget about all the delicious food - no trip is complete without trying some authentic Sicilian cuisine or sipping an icy granita as you take in your surroundings. Even better if you have time for an optional archaeological guide that will bring every scene from history back alive with stories from ages gone by before unwinding over lunch (optional) at one of Marinella di Selinunte's incredible beach terraces boasting menus full of fresh fish and local delicacies; Or cool off with a refreshing dip into these crystal clear waters!
*itinerary presented is a suggestion and the length of stay may vary. All tours are suggestions unless clearly stated.
Flexibility

Policy
No Amendment Fees on Our End
We don't charge for our work in changing the initial itinerary.
Full flexibility on Land Arrangements
Change the initial itinerary or cancel your land arrangements for any reason until 14 days before the trip, without penalty.
Support 7 Days a Week
Our experienced travel agents are are available 7 days a week (16 hours per day) to help with any questions.
About the Destination:
Sicily, Italy
Sicily is Italy's largest Mediterranean island, situated in the South of the country. Due to its geographical position, it is known for its sunny Mediterranean weather and also a unique mix of histories - with a blend of influences from Greece, Rome, Spain and more. This lends itself to a wide breadth of architectural and historical sites like the Valley of the Temples, Doric-style Greek temples, and Cappella Palatina. For outdoor adventure enthusiasts, Mount Etna, one of Europe's highest active volcanoes, sits on Sicily's eastern edge offering trails to the top. For those looking to relax in luxury, the island boasts quaint towns across its coast with boutique, five-star resorts offering delectable gastronomy, crystal clear waters and more.
Protect your trip
Travel insurance available in the payment step.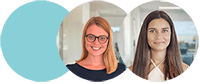 Talk with a Travel Advisor
+1 857-214-2664
Notice: Estimated price per person based on 2 adults in a double room.
Reward points discount: -$
0
.00
Request to Customize This Package
Need help booking?
Mention the Ref. #5171 and let us know your questions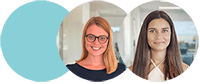 reach us on WhatsApp
Yes! Getaways is a member of ASTA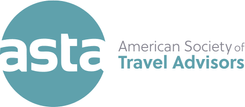 Protect your trip
Travel insurance available in the payment step.
Continue in another device
Trust the Local Experts
Hassle-free Experience
Full Support
Save Time & Money
Frequently Asked Questions
Contact us
Have questions?
Contact our Support Team
Everyday:
08:00 AM
to
12:00 AM
Sicily, Italy: Wine & Volcanoes
Earn $500*
to travel with us
Join our Travel Rewards program and receive $500 just for signing up! As a Travel Rewards Member, you'll receive exclusive offers and early access to special deals and sales.