Italian Trifecta: Venice, Florence & Rome
From Venice's canals to Florence's art and Rome's history, an unforgettable Italian getaway.
Pack your bags and let us take you on a journey through the heart of this mesmerizing country!
What's Included?
All flights and connections
Accommodations for your destinations
Train Ticket: Train from Venice to Florence
Train Ticket: Train from Florence to Rome
Why we love this deal:
Train Travel at its Best: Sit back, unwind, and drink in the splendid landscapes as you journey in comfort and style between these irresistible cities.
Venice - A Love Story: Surrender to the enchanting allure of Venice as you sail its magical canals on a traditional gondola. Revel in the splendor of St. Mark's Square, savor the mouthwatering delights of Italian cuisine, and witness the mesmerizing skill of Venetian glassblowers.
Florence - A Renaissance Dream: Stand in awe of Michelangelo's David at the Accademia Gallery, marvel at the breathtaking Florence Cathedral, and lose yourself in the Uffizi Gallery, a treasure trove of artistic masterpieces.
Rome - An Epic Tale of Time: Step back in time at the Colosseum, walking in the footsteps of gladiators and emperors. Discover the Vatican City and be moved by the sheer magnificence of the Sistine Chapel.
Freedom to Roam: Discover the soul of each city at your own rhythm. The charm, history, and culture of Venice, Florence, and Rome will etch themselves onto your soul.
Fully Customizable: Add more nights to your stay, a rental car, or even local excursions and other destinations!
Gain Exclusive Access to Member-Only Offers When You Join Our Travel Rewards Program
Itinerary
Upon arrival, take a moment to check in and unwind, settling into your new surroundings.
Suggestion for the day:
Enjoy a delightful lunch at a local bacaro, sampling cicchetti (Venetian tapas) and wine.
Head to the iconic Teatro La Fenice and catch an opera or musical performance.
Alternatively, take a romantic sunset gondola ride to end the day on a magical note.
Day 2
Free Day for Personal Activities
Suggestion for the day:
Head to Piazza San Marco (St. Mark's Square) early to beat the crowds.
Visit St. Mark's Basilica and marvel at its stunning architecture and mosaics. Climb the Campanile (bell tower) for panoramic views of the city.
After lunch, explore the charming neighborhoods of Dorsoduro or Cannaregio.
Visit the Rialto Bridge and soak in the vibrant atmosphere of the Rialto Market.
Day 3
Free Day for Personal Activities
Suggestion for the day:
Take a Boat Excursion to 3 Islands - Murano, Burano and Torcello: Embark on a captivating island-hopping adventure as you journey from Murano, known for its glass-making heritage, to the vibrant and colorful streets of Burano, and finally to the enchanting Torcello, where you can marvel at the Basilica di Santa Maria Assunta's Venetian-Byzantine mosaics and discover the intriguing Ponte del Diavolo.
Embark on a picturesque train journey from Venice to Florence, taking in the breathtaking scenery along the way, which lasts approximately 2 hours and 15 minutes. Then, check into your accommodation and freshen up.
Suggestion for the day:
Stroll across the Piazza della Signoria, admiring the Palazzo Vecchio and the sculptures in the open-air museum.
Enjoy a delightful dinner at a traditional Florentine trattoria, savoring the local flavors.
Take a leisurely evening walk along the Arno River, crossing the famous Ponte Vecchio, and admire the stunning sunset.
Day 5
Free Day for Personal Activities
Day 6
Free Day for Personal Activities
Suggestion for the day:
Italian Wine Tasting Experience: Indulge in the charm of Chianti's countryside, renowned for its exquisite wines, rolling hills, and medieval villages. Discover the secrets of winemaking at a cozy winery, explore the picturesque village of Greve, admire the scenic beauty of Sienese Chianti Classico, and savor tastings at a family-run winery. Conclude your journey in Castellina, where history comes alive amidst its enchanting streets and architectural marvels.
Embark on the final leg of your journey with a scenic 1 hour and 30 minutes train ride from Florence to Rome. Check into your accommodation and freshen up.
Suggestion for the day:
Take the rest of the day to explore your hotel facilities and surrounding areas.
Day 8
Free Day for Personal Activities
Day 9
Free Day for Personal Activities
Suggestion for the day:
Vatican Tour with Sistine Chapel and St. Peter's Basilica: Skip the queues and delve into the treasures of the Vatican City. Explore the Vatican Museums, admire Raphael's iconic frescoes in the Raphael Rooms, witness Michelangelo's masterpieces in the Sistine Chapel, and marvel at the grandeur of St. Peter's Basilica. An unforgettable journey through art, history, and spirituality awaits.
Day 10
Free Day for Personal Activities
Suggestion for the day:
The Dark Heart of Rome: Uncover the hidden depths of Rome on the Dark Hearts of Rome tour. Explore the ancient Roman Catacombs, discover the fascinating Basilica San Clemente, and visit the chilling Capuchin Crypt adorned with bone decorations. Traverse the city's piazzas as your expert guide shares intriguing stories of murder, execution, and mystery.
Day 11
Return Flight Home
As your adventure comes to a close, we wish you a safe journey back home, and we eagerly await the opportunity to travel with you again in the near future!
*itinerary presented is a suggestion and the length of stay may vary. All tours are suggestions unless clearly stated.
Flexibility

Policy
No Amendment Fees on Our End
We don't charge for our work in changing the initial itinerary.
Full flexibility on Land Arrangements
Change the initial itinerary or cancel your land arrangements for any reason until 14 days before the trip, without penalty.
Support 7 Days a Week
Our experienced travel agents are are available 7 days a week (16 hours per day) to help with any questions.
About the Destination:
Italy is a unique blend of history, culture, and exquisite landscapes. Located in Southern Europe, it is globally acclaimed for its rich heritage, gastronomic delights, and diverse scenery.
Venice: Renowned as the city of canals, Venice is a marvel of architectural grandeur and romantic allure. Its intricate network of canals, historic bridges like the Rialto Bridge, and iconic landmarks such as St. Mark's Basilica and the Doge's Palace offer a timeless journey into Italy's rich past.

Florence: The cradle of the Renaissance, Florence is a treasure trove of art and architectural splendor. Home to masterpieces like Michelangelo's David and the stunning Florence Cathedral, this city is a paradise for art lovers and history enthusiasts alike.

Rome: The capital city of Italy, Rome is a living testament to the grandeur of the Roman Empire. From the mighty Colosseum to the awe-inspiring Vatican City, Rome captivates with its ancient ruins, vibrant culture, and culinary delights.
Protect your trip
Travel insurance available in the payment step.
Reward points discount: -$
0
.00
Notice: Estimated price per person based on 2 adults in a double room.
Need help booking?
Mention the Ref. #10026 and let us know your questions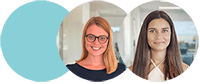 Request to Customize This Package
Yes! Getaways is a member of ASTA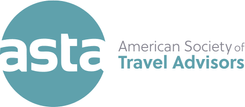 Protect your trip
Travel insurance available in the payment step.
Continue in another device
Trust the Local Experts
Hassle-free Experience
Full Support
Save Time & Money
Frequently Asked Questions
Contact us
Have questions?
Contact our Support Team
Every day:
09:00 AM
to
01:00 AM
Italian Trifecta: Venice, Florence & Rome
Super Deal
Unlock a World of Exclusive Perks
Unlock a world of privileges with our Travel Rewards Program. Sign up and instantly enjoy.