Mykonos & Athens: A World of Beauty & History
Visiting Mykonos and Athens is an incredible experience that offers something for everyone.
A trip to Mykonos and Athens combines sun-soaked days on golden beaches with sightseeing around awe-inspiring historical sites!
What's Included?
All flights and connections
Accommodations for your destinations
Why we love this deal:
Visiting Mykonos and Athens is an incredible experience that offers something for everyone. From gorgeous beaches with stunning turquoise waters to vibrant cities full of cultural attractions, this travel package provides the perfect balance of relaxation and exploration.
Mykonos is an idyllic Greek island located in the Aegean Sea. It's known for its traditional white-washed houses, narrow cobblestone streets, sandy beaches, and stunning sunsets. Visitors will have plenty to do here including exploring the ancient ruins of Delos or soaking in some sun on Paradise Beach. There are also several charming villages nearby where you can shop for souvenirs and enjoy the delicious local cuisine.
Athens is a bustling city with a long history and culture that dates back centuries. Here visitors will find world-famous attractions like the Acropolis of Athens, which was built between 447 BC and 438 BC, as well as iconic landmarks such as the Temple of Athena Nike and the Parthenon. There are also many beautiful parks to explore such as Lycabettus Hill Park and National Garden.
Customizable: Add more nights to your stay, a rental car or even local excursions.
Get $500 when you join our Travel Rewards Program
Itinerary
We recommend booking airport transfers in advance or renting a car. Both options are available during the booking process.
Suggestion for the day:
Start your adventure with a tour of some of the most iconic landmarks and sites on the island.
Begin at Little Venice, a picturesque neighborhood of charming white-washed buildings right on the waterfront.
Continue to Alefkandra, another waterfront area filled with vibrant art galleries and cafes.
After lunch, enjoy a boat trip around the coast of Mykonos and take in spectacular views of the Aegean Sea.
Then visit Paraportiani, an old Byzantine church comprised of four small chapels built into a single structure. Finish off your day with a refreshing dip in one of Mykonos' many beautiful beaches such as Psarou or Paradise Beach.
As night falls, experience the lively atmosphere that takes over Mykonos town as bars, restaurants, and clubs begin to fill up with visitors from all over the world.
Day 2
Free Day for Personal Activities (Mykonos)
Suggestion for the day:
Start your morning with a visit to Ano Mera village, which is located outside of Mykonos town but still within easy reach by scooter or car. Here you can explore some of the oldest churches on the island – Panagia Tourliani and Santa Anna – as well as one-of-a-kind traditional shops selling locally produced crafts and souvenirs.
Afterward, head to Delos Island for an afternoon full of ancient Greek history; here you will find stunning ruins from Greek mythology such as Apollo's temple dedicated to Artemis, as well as several museums housing artifacts found onsite.
For dinner head back to Mykonos town and sample delicious local fare including seafood dishes unique to this region such as kolokithokeftedes (stuffed zucchini balls) or fava bean dumplings served with capers and myzithra cheese.
To finish off your evening enjoy some drinks at one of Mykonos' famous beach bars such as Cavo Paradiso or Scorpios while taking in breathtaking views over the sea.
Day 3
Free Day for Personal Activities (Mykonos)
Suggestion for the day:
Begin your day with a leisurely stroll through Matoyianni Street and explore its many boutiques offering fashionable clothing, jewelry, and other luxury goods from international brands.
Take some time out for lunch at one of Matoyianni Street's many restaurants serving up tasty Mediterranean dishes like moussaka or souvlaki wraps.
Then, make your way to Kalafati Beach for a relaxing afternoon spent by the sea soaking up some sun rays before heading back into town for some shopping at Fabrica Square filled with family-owned stores selling handmade goods made from recycled materials like wood or leather.
As evening approaches, catch an unforgettable sunset at Kalo Livadi bay before heading out for dinner at one Chicco di Café where you can experience live music performances alongside traditional Greek food specialties like tzatziki dip or gemista (stuffed tomatoes). Finally, end your day with drinks at Jackie O' Bar – famous for attracting celebrities from all over – where you can be sure that no two evenings are ever alike!
We recommend booking airport transfers in advance (available during the booking process).
Suggestion for the day:
Start your morning off right by enjoying a traditional Greek breakfast of feta toast, olives, fresh tomatoes, and cucumbers, honey, and yogurt.
After breakfast, head out to explore the ancient ruins at the Acropolis of Athens. This incredible archaeological site is the undisputed highlight of any visit to Athens and shouldn't be missed! From the Acropolis, you can also enjoy stunning views of Greece's capital city.
Take a stroll through Plaka –the historical old town– where you can wander narrow cobbled alleys lined with souvenir shops full of unique Greek products.
For lunch, try some authentic Greek food such as moussaka or dolmades.
In the afternoon, check out The Benaki Museum which houses one of the most important collections of artifacts from Ancient Greece and Byzantine period.
Then treat yourself to an unforgettable night at one of Athens' renowned rooftop bars overlooking some iconic monuments like the Temple of Olympian Zeus or Lycabettus Hill.
Day 5
Free Day for Personal Activities (Athens)
Suggestion for the day:
On day 2 in Athens start your day with a visit to the National Archeological Museum where you can get an overview of 5,000 years worth of Greek history starting with prehistoric times.
After exploring ancient artifacts make sure to stop by Monastiraki Flea Market –one of the oldest markets in Athens– located conveniently close to Syntagma Square (Athens' main square). Here you can find everything from vintage clothing items to antiques and souvenirs for a fraction of its usual cost.
For lunch try some delicious kebabs at Souvlaki Story or some classic Greek snacks like Tsatsiki & Pita or Saganaki which is basically fried cheese served with lemon juice.
Later enjoy a leisurely walk through Dionysiou Areopagitou Street –Athens' pedestrian street– while admiring breathtaking views over Acropolis Hill along with many other fascinating attractions like Ancient Agora and Temple Of Hephaestus.
Day 6
Free Day for Personal Activities (Athens)
Suggestion for the day:
This is your last day in Athens so make sure not to miss out on visiting Kapnikarea Church located just next to Monastiraki square which is considered as one of the oldest churches still standing in Athens today. Take your time exploring this remarkable 11th-century church built on top of ruins from ancient Greek temples dedicated to goddess Athena Polias and god Apollo Patroos from the 4th century BC!
Then, take a stroll around Panathenaic Stadium -the only stadium constructed entirely out of marble- before heading back towards Syntagma Square for some shopping at Ermou Street -Athens' premier shopping district.
For dinner why not sample some local favorites such as Tzatziki & Pita or Souvlakia? As for drinks don't forget to try Ouzo -Greece's famous aniseed-flavored liqueur- either neat or mixed into refreshing beverages like ouzo frappe or ouzo myrto with rosemary syrup! End your night by soaking up breathtaking views over city lights either from Lycabetus hillside cafe or atop Mount Lycabettus itself; whichever spot you decide make sure it will be an evening that you won't soon forget!
*itinerary presented is a suggestion and the length of stay may vary. All tours are suggestions unless specifically stated.
Flexibility

Policy
No Amendment Fees on Our End
We don't charge for our work in changing the initial itinerary.
Full flexibility on Land Arrangements
Change the initial itinerary or cancel your land arrangements for any reason until 14 days before the trip, without penalty.
Support 7 Days a Week
Our experienced travel agents are are available 7 days a week (16 hours per day) to help with any questions.
About the Destinations
Mykonos
Mykonos is a stunningly beautiful island located in the Aegean Sea, off the coast of Greece. The island is well known for its picturesque white and blue homes and buildings, which contrast beautifully with the vibrant green landscapes and deep blue waters of the sea. Mykonos has several beaches that attract tourists from across the globe. These sandy shorelines are perfect for sunbathing or swimming in crystal-clear turquoise waters. Besides beaches, Mykonos is also home to many quaint villages filled with traditional-style Greek taverns serving up delicious local cuisine, along with art galleries showcasing talented artists. The nightlife on this charming island is also lively, as there are a variety of bars, clubs, and live music venues that keep partygoers entertained until dawn. Shopping experiences range from unique souvenir stores to international designer outlets; while outdoor activities include boat trips to nearby islands such as Delos or Paros. Mykonos truly has something for everyone, making it one of the most popular vacation destinations in Greece!
Athens
Athens is the capital city of Greece and is known as the "birthplace of democracy," with history dating back to the 5th century BC. Greek philosophers, Plato and Aristotle, once debated in what now is a bustling city dotted with ancient landmarks and museums such as the Acropolis, National Archaeological Museum, Temple of Olympian Zeus and Parthenon. Enjoy a warm Mediterranean climate with sunshine-filled days by walking or biking through the town's historic center, which has been converted into a large pedestrian zone and leads to the city's major archaeological sites. Taste traditional Greek dishes in one of the city's many tavernas serving local dishes like moussaka, souvlaki and kalamaki. Or, shop for locally-made artisan crafts at Monastiraki, a lively neighborhood with stalls selling jewelry, carpets and clothes.
Protect your trip
Travel insurance available in the payment step.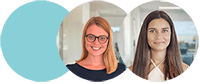 Talk with a Travel Advisor
+1 857-214-2664
Notice: Estimated price per person based on 2 adults in a double room.
Reward points discount: -$
0
.00
Request to Customize This Package
Need help booking?
Mention the Ref. #5767 and let us know your questions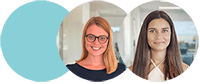 reach us on WhatsApp
Yes! Getaways is a member of ASTA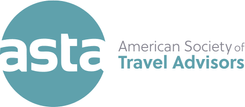 Protect your trip
Travel insurance available in the payment step.
Continue in another device
Trust the Local Experts
Hassle-free Experience
Full Support
Save Time & Money
Frequently Asked Questions
Contact us
Have questions?
Contact our Support Team
Everyday:
08:00 AM
to
12:00 AM
Mykonos & Athens: A World of Beauty & History
Super Deal
Earn $500*
to travel with us
Join our Travel Rewards program and receive $500 just for signing up! As a Travel Rewards Member, you'll receive exclusive offers and early access to special deals and sales.