Unlock Europe: Rome, Paris & Barcelona Adventure
Explore the wonders of Europe with a tour-Inclusive package.
Revel in a once-in-a-lifetime adventure with a tour-Inclusive Package to Rome, Paris and Barcelona!
What's Included?
All flights and connections
Accommodations for your destinations
Food & Wine: Les Caves du Louvre: Classic Wine Tasting Experience + Guided Tour
Land Tours: Montserrat Visit with Ascent by Cogwheel Train and La Morenita Access - Half-Day Tour
Land Tours: Tablao Cordobés Flamenco (includes drink)
Sightseeing Tours: Vatican Tour with Sistine Chapel and St. Peter's Basilica - Skip the Line
Why we love this deal:
This incredible adventure travel package to Rome, Paris, and Barcelona is one to remember! Filled with guided tours of some of the most iconic sites in each city, this deal offers a variety of culture and cuisine experiences that no traveler should miss out on.
Start your journey in Rome with a visit to the Vatican, where you'll get to marvel at Michelangelo's marvelous art at the Sistine Chapel and explore St. Peter's Basilica without worrying about long lines thanks to our skip-the-line access tickets.
In Paris, why not treat yourself to a classic wine-tasting experience combined with a guided tour of Les Caves du Louvre? Its grand architecture is sure to leave you breathless!
Next up, it's time for sunny Barcelona! Embark on a Montserrat Morning tour, one of the most mesmerizing natural attractions in Catalonia. To make it even more special, you will also be able to taste traditional liquors made at the Monastery of Montserrat. You'll also enjoy a Tablao Cordobés Flamenco show which includes a complimentary drink.
Don't miss out on this once-in-a-lifetime opportunity - book now and enjoy this unforgettable excursion through Rome, Paris, and Barcelona! Our exclusive package gives you access to all three cities' iconic sites plus delicious foodie experiences - so what are you waiting for?
Customizable: Add more nights to your stay, a rental car or even more local excursions!
Itinerary
We recommend booking airport transfers in advance (available during the booking process).
What do we suggest for your first day?
Explore the historical center of Rome.
Can't Miss:
Spanish Steps
Piazza Navona
Trevi Fountain
Pantheon
Borghese Gallery
Day 2
Vatican Tour with Sistine Chapel and St. Peter's Basilica - Skip the Line (Included)
Highlights of this tour include Raphael Rooms, Pine Courtyard, Pio Clementine Museum, Gallery of Maps, Gallery of Tapestries, and the impressive Gallery of Candelabra.
You will also enter Sistine Chapel to admire Michaelangelo's famous frescoes such as "The Last Judgement" and "The Creation Of Adam".
Finally, visit St Peter's Basilica which holds beautiful works like Michaelangelo's "La Pietà", Bernini's Baldachino" & St. Peter's tomb making it one of most important churches in Christianity.
Day 3
Free Day for Personal Activities (Rome)
Suggestion for your 3rd day in Rome:
A Day Dedicated to the Ancient Rome
Can't Miss:
We recommend booking airport transfers in advance (available during the booking process).
Suggestion for your 1st day in Paris:
Take the day to explore the historic center of Paris.
Can't Miss:
Day 5
Les Caves du Louvre: Classic Wine Tasting Experience (Included)
Spend your day in Paris learning about the delicious French wines at this former royal wine cellar, which has been fully renovated to its present high standard.
Get an understanding of flavors, colors, smells, and techniques and have the opportunity to create your own blend with a unique label on the bottle.
Admire the charming bottling room that was once owned by King Louis XV's sommelier for a majestic experience.
Day 6
Free Day for Personal Activities (Paris)
Our recommendations for the day:
Eiffel Tower Skip-the-Line Tour: This first tour will take you to one of the world's most iconic landmarks. You'll get a special VIP pass so you don't have to wait in line, and your guide will provide fascinating facts and history about this incredible structure as you explore its grounds. Afterward, you'll have plenty of time for some shopping around the area or just resting and enjoying the view.
Palace of Versailles Skip-the-Line Tour: This magnificent structure was once home to French royalty and is one of Europe's most stunning palaces. Your expert guide will show you every detail inside and out, from Louis XV's Hall of Mirrors where he held extravagant parties, to Marie Antoinette's breathtaking gardens which were designed with her preferences in mind. You'll even get an up-close look at some artwork created for Napoleon Bonaparte before his exile!
3
Day 7
Flight to Barcelona
We recommend booking airport transfers in advance (available during the booking process).
Suggestion for the day:
Take the day to stroll around Barcelona's city streets.
Recommend sites include:
Gothic Quarter
Roman Medieval Alleyways
Plaza el Rey
The Cathedral
The Sant Felip Neri Church
Generalitat and City Hall Palaces
Santa Maria del Pi Church
El Pone del Bisbe
Day 8
Tablao Cordobés Flamenco Show (Included)
The performance features singing, dancing, and music that combine to create a spectacle packed with fire, drama and passion.
Improvisation is an important part of the show as each artist interprets the rhythm in their own way.
Communication between performers and audience members adds rawness to the experience.
Day 9
Montserrat Morning Tour with Liquor Tasting (Included)
Enjoy the drive through the picturesque small towns and villages of Catalonia to visit the Royal Basilica of Montserrat, home to La Moreneta, the patroness of Catalonia.
Learn all about its fascinating history with a brief audio-visual presentation and experience life behind monastery walls.
On some days, you may be lucky enough to catch one of their delightful performances by the children's choir at midday.
Enjoy tasting four typical liquors made by monks themselves in the monastery before taking a stroll around this mountain which is popular amongst climbers due to its weird rock formations – discover magnificent scenery for yourself!
Day 10

Return Flight Home


*itinerary presented is a suggestion and the length of stay may vary. All tours are suggestions unless clearly stated.

Flexibility

Policy
No Amendment Fees on Our End
We don't charge for our work in changing the initial itinerary.
Full flexibility on Land Arrangements
Change the initial itinerary or cancel your land arrangements for any reason until 14 days before the trip, without penalty.
Support 7 Days a Week
Our experienced travel agents are are available 7 days a week (16 hours per day) to help with any questions.
About the Destinations
Rome, Italy
Rome, the capital city of Italy, is home to a rich history dating back to the 7th century BC. Situated on the banks of the Tiber River, the 'Eternal City' boasts works by the great masters such as Bernini, Raphael, Caravaggio and Michelangelo. Bustling market squares like the Campo de' Fiori lead to avenues lined with over 900 historical churches and architectural and historical wonders like the Forum Romanum, Colosseum, Pantheon, Trevi Fountain, Baths of Caracalla, and more. If you are an art and history lover, you can't miss Rome's Galleria Borghese and, of course, Vatican City - a city-state within Rome, home to St. Peter's Basilica and the Sistine Chapel.
Paris, France
The City of Light is a must-visit destination with its stunning world-known icons, chic boutiques and exquisite restaurants. Stroll around the city and discover its hidden corners and gorgeous buildings. Cross the many lamp-lit bridges of the River Seine and indulge in Parisian sweets at its beautiful patisseries. Take a river cruise on the River Seine and enjoy the sights, shop at Paris' art nouveau department stores filled with the newest fashion styles, and relax at one of the city's charming wine bars or neighborhood bistros.
Barcelona
Barcelona is a vibrant city, located on Spain's eastern coast. Boasting sunny skies, a lively atmosphere, exquisite Gaudí architecture and of course delectable culinary delights, Barcelona is truly a captivating destination. Travelers can experience a varied culinary landscape, where tapas bars and Michelin-starred restaurants abound, enjoy world-renowned architecture and museums, or simply relax on the multitude of outdoor terraces and welcoming beaches.
Protect your trip
Travel insurance available in the payment step.
Reward points discount: -$
0
.00
Notice: Estimated price per person based on 2 adults in a double room.
Need help booking?
Mention the Ref. #9232 and let us know your questions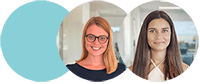 Request to Customize This Package
Yes! Getaways is a member of ASTA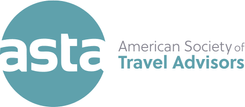 Protect your trip
Travel insurance available in the payment step.
Continue in another device
Trust the Local Experts
Hassle-free Experience
Full Support
Save Time & Money
Frequently Asked Questions
Contact us
Have questions?
Contact our Support Team
Every day:
09:00 AM
to
01:00 AM
Unlock Europe: Rome, Paris & Barcelona Adventure
Unlock a World of Exclusive Perks
Unlock a world of privileges with our Travel Rewards Program. Sign up and instantly enjoy.