Highlights of Greece | Santorini & Athens
A trip to Greece wouldn't be complete without a visit to Santorini and Athens!
Fly into historically significant Athens, with its archeological wonders, and then head to the Greek island of Santorini!
What's Included?
All flights and connections
Accommodations for your destinations
Why we love this deal:
An escape for those looking for the ultimate Greece Getaway!
Flights and accommodations are included, with the option to add on day trip excursions making this a hassle-free adventure.

Start your Grecian Getaway in

Athens

, where you can take an unforgettable journey through history in the "birthplace of democracy," home to the infamous Parthenon and Acropolis.

Then head to the island paradise of

Santorini

, known for its white stone homes overlooking one of the most picturesque coastlines in the world.

Customizable: Add more nights to your stay, a rental car or even local excursions.
Itinerary
1
Day 1
Arrival in Santorini
Explore Ohia (Santorini's Postcard Picture)
Can't Miss:
Ohia's Sunset
Atlantis Bookstore
Amoudi Bay
Churches, Alleys and Staircases
Sigalas Winery
Agios Nikolaos Castle
The Caldera
Beaches near Ohia: Baxedes, Koloumbos, Katharos, Ammoudi, and Armeni
Another suggestion: The Sip of Santorini - Wine Sunset Tour
Day 2
Visit Fira and Imerovigli
Day 3
Beaches and Cute Small Towns
Can't Miss Beaches:
Santorini Red Beach
Kamari Beach
Perissa Beach
Can't Miss Small Towns:
Can't Miss Sites For Your Ancient Athens Itinerary:
The Acropolis
Theater of Dionysus
Odeon of Herodus Atticus
Acropolis Museum
Temple of Zeus
Arch of Hadrian
Plaka
Suggestion for dinner: Greek Dancing Show in Plaka with 3-Course Meal
Day 5
Continue Your Journey Through Greece History & Time
Can't Miss Sites:
Ancient Agora
Syntagma Square
Panathenaic Stadium
The Psiri neighborhood
Monastiraki Square
Monastiraki Market
Athens Central Market
National Archaeological Museum
Book here your guided tour!
Day 6
Discover Athens Neighboring Cities
Flexibility

Policy
No Amendment Fees on Our End
We don't charge for our work in changing the initial itinerary.
Full flexibility on Land Arrangements
Change the initial itinerary or cancel your land arrangements for any reason until 14 days before the trip, without penalty.
Support 7 Days a Week
Our experienced travel agents are are available 7 days a week (16 hours per day) to help with any questions.
About the Destinations
Santorini, Greece
Nestled in the Aegean Sea lies the Greek island of Santorini, with a rugged landscape that has captivated the world for centuries with whitewashed, blue-topped stone houses and clifftop restaurants and pools that overlook the sea and other, neighboring Cyclades islands. Travelers to Santorini can tour around the island, enjoying some of the natural hot springs by catamaran, go wine tasting at one of the island's multitude of wineries, or shop in the small villages, stopping for a sunset dinner with views of the water. Boasting a bustling nightlife, Santorini continues to get more beautiful even after dusk, with the town of Fira home to many trendy bars, restaurants and clubs.
Athens, Greece
Athens is the capital city of Greece and known as the "birthplace of democracy," with histories dating back to the 5th century BC. Greek philosophers, Plato and Aristotle, once debated in what now is a bustling city dotted with ancient landmarks and museums such as the Acropolis, National Archaeological Museum, Temple of Olympian Zeus and Parthenon. Enjoy a warm Mediterranean climate with sunshine-filled days by walking or biking through the town's historic center, which has been converted into a large pedestrian zone and leads to the city's major archaeological sites. Taste traditional Greek dishes in one of the city's many tavernas serving local dishes like moussaka, souvlaki and kalamaki. Or, shop for locally-made artisan crafts at Monastiraki, a lively neighborhood with stalls selling jewelry, carpets and clothes.
Protect your trip
Travel insurance available in the payment step.
Notice: Estimated price per person based on 2 adults in a double room.
Reward points discount: -$
0
.00
Request to customize this deal
Need help booking?
Mention the Ref. #5826 and let us know your questions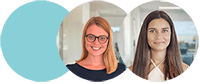 reach us on WhatsApp
Protect your trip
Travel insurance available in the payment step.
Continue in another device
Trust the Local Experts
Hassle-free Experience
Full Support
Save Time & Money
Frequently Asked Questions
Contact us
Have questions?
Contact our Support Team
Everyday:
09:00 AM
to
01:00 AM
Highlights of Greece | Santorini & Athens
Super Deal
Earn $500*
towards your next trip
Join our Travel Rewards program and receive $500 just for signing up! As a Travel Rewards Member, you'll receive exclusive offers and early access to special deals and sales.