Canary Islands Explorer | 12 Days - Explore Tenerife, Lanzarote, Fuerteventura & Gran Canary
Enjoy 12 days exploring 4 incredible Canary islands
Island hop between four beautiful Spanish islands in one ultimate experience of the Canary Islands!
What's Included?
All flights and connections
Accommodations for your destinations
Land Tours: Half Day in Teide
Land Tours: Day trip to Fuerteventura from Lanzarote
Land Tours: Tour to Timanfaya, La Geria and La Laguna Verde
Why we love this deal:
This package takes you to four different Spanish islands to allow you to explore the best they have to offer
With private transfers upon your arrival, you can sit back and enjoy a seamless adventure
We've included one tour in each island to guarantee that you will experience the very best that each they have to offer
You'll stay at 3 different islands, and, while in Lanzarote, you'll get a full-day tour to take you to explore Fuerteventura!
Make it your own! We've added a couple of suggestions of extra tours and even the option for a car rental during your stay so that you can make this trip the perfect one for you
Important: If you'd like to add nights on one of the destinations or even add a couple of nights in Lisbon, Request to customize this deal to get in touch with our customer service so they can personalize this itinerary just for you!
Itinerary
1
Day 1
Arrival in Tenerife & Transfer
Suggestion for the day:
Spend the day relaxing at your hotel facilities or at the beach.
Day 2
Free Day for Personal Activities (Tenerife)
Suggestion for the day:
Enjoy the historic town of La Orotava
Explore the town's picturesque streets and visit the Casa de los Balcones, a museum showcasing traditional Canarian architecture
Continue on to the nearby city of Puerto de la Cruz
Day 3
Half Day Tour in Teide (Included)
Standing at 3,711 meters tall, it is the highest peak in Spain and one of the world's most visited volcanic sites. Mount Teide offers spectacular views of the Atlantic Ocean, as well as opportunities to explore its craters and lava fields. It's also home to one of Europe's largest protected areas, making it a great place for nature lovers and outdoor enthusiasts alike. From hikes along its trails to visits to its observation points - there are plenty of activities for all ages!
Enjoy an unforgettable experience by taking the cable car near the top of the volcano*
*(Cable Car price not included)
Day 4
Free Day for Personal Activities (Tenerife)
Suggestion for the day:
Hiking, Culture & Local Cuisine in Adeje: the journey begins at the Special Nature Reserve of Barranco del Infierno, which features deep ravines and rocks. Following this, take in a panoramic tour of the historical complex of La Villa de Adeje, including Goods of Cultural and Historical Interest, El Ex-Convent, Church of Santa Ursula and Casa Fuerte.
Overall, this itinerary offers a balanced mix of outdoor adventure, cultural experiences, and relaxation time. With its stunning landscapes, lively nightlife, and welcoming locals, Tenerife is a must-visit destination for any traveler.
2
Day 5
Flight to Lanzarote & Transfer
Suggestion for the day:
Explore the city of Arrecife, Lanzarote's capital, which boasts a scenic harbor, historic fortifications, and plenty of shops and restaurants
Visit the San José Castle, built in 1779 to defend against pirate attacks, and now home to a museum about the island's history
Stop by the Church of San Ginés, a 17th-century building featuring striking black-and-white striped bell towers
Take a stroll along the Charco de San Ginés, a picturesque lagoon dotted with fishing boats
Day 6
Day Trip to Fuerteventura from Lanzarote (Included)
Fuerteventura is the second-largest island in the Canary Islands, stretching over 150 kilometers
A guided day trip from Lanzarote allows visitors to explore this beautiful destination and its charming towns, such as Corralejo and Cotillo, as well as its breathtaking sand dunes and nature reserve
The island is a popular tourist destination and is also home to a variety of agricultural enterprises, including aloe vera, tomato, and olive oil production
Recently named a Biosphere Reserve, Fuerteventura offers guests an unforgettable experience
Day 7
Tour to Timanfaya, La Geria and La Laguna Verde (Included)
Suggestion for the day:
Experience the beauty of Lanzarote's south coast with a captivating tour. Accompanied by knowledgeable guides, you'll discover César Manrique creations and have unique opportunities to explore sites such as Timanfaya National Park. Plus enjoy luxurious comforts like air-conditioned vehicles and stops for geothermal demonstrations or wine-tasting in cellars.
The highlight of the tour: visit the Timanfaya National Park, which covers more than 50 square kilometers of volcanic landscapes, including craters, lava fields, and geysers.
Day 8
Free Day for Personal Activities (Lanzarote)
Suggestion for the day:
Spend the day relaxing on Papagayo Beach, one of the most beautiful and secluded beaches on the island, with pristine waters and golden sand
Enjoy a sunset cocktail at the Mirador del Río, a viewpoint that offers stunning views of the nearby islands and the Atlantic Ocean
Indulge in some local seafood at one of the island's many excellent restaurants, such as La Bohemia in Playa Blanca or El Tenique in Yaiza
3
Day 9
Flight to Gran Canaria & Transfer
Suggestion for the day:
Visit the Santa Ana Cathedral, a beautiful Gothic church with stunning stained-glass windows and ornate decorations
Walk around the Vegueta quarter, the oldest part of the city, and admire the colorful houses, narrow streets, and historic buildings
Have lunch at a local restaurant and try some of the traditional Canarian dishes
In the afternoon, visit the Castillo de la Luz, a 15th-century fortress that now houses a museum of contemporary art
End the day with a relaxing walk along the Las Canteras beach, a long stretch of golden sand with crystal clear waters
Day 10
Free Day for Personal Activities (Gran Canaria)
Suggestion for the day:
Take a day trip to the Roque Nublo, a majestic volcanic rock formation located in the heart of Gran Canaria
The Roque Nublo hike takes about 2-3 hours and offers breathtaking views of the island's landscape, including pine forests, ravines, and rocky cliffs
Once you reach the Roque Nublo, take some time to admire the panoramic views and take some photos
Day 11
4x4 Safari (Included)
Embark on a 4x4 adventure and explore the hidden beauty spots of Gran Canaria
Enjoy an off-road excursion with impressive volcanic landscapes and views, stopping for a traditional breakfast along the way
Travel through caves, strange rock formations, fragrant pine forests, and nature reserves while marveling at local plants
Stop for lunch in San Bartolomé de Tirajana before returning to your hotel in the afternoon
Day 12
Free Day for Personal Activities (Gran Canaria)
Suggestion for the day:
Spend the day exploring the Maspalomas Dunes, a unique natural area located in the south of Gran Canaria
Once you reach the dunes, you can take a camel ride or relax on the beach and enjoy the sun, sand, and sea
In the evening, have dinner at a local restaurant and try some of fresh fish or seafood, which is a specialty of the island
End the day with a stroll along the beach and a toast to a memorable trip to Gran Canaria
Day 13
Transfer to the Airport & Return Flight Home
*itinerary presented is a suggestion and the length of stay may vary. All tours are suggestions unless clearly stated.
Flexibility Policy
No Amendment Fees on Our End
We don't charge for our work in changing the initial itinerary.
Full flexibility on Land Arrangements
Change the initial itinerary or cancel your land arrangements for any reason until 14 days before the trip, without penalty.
Support 7 Days a Week
Our experienced travel agents are are available 7 days a week (16 hours per day) to help with any questions.
About the Destinations:
Gran Canaria
This beautiful island offers numerous experiences and places to visit. Enjoy its many outdoor and water activities. From scuba diving in warm waters, kitesurfing, and surfing to camel and horse rides, this island offers a myriad of activities that will keep you entertained. Hike in the island's Biosphere Reserve protected by UNESCO and admire beautiful natural sights at Barranco de Guayadeque. For some family fun, enjoy a day the Aqualand Maspalomas and at Palmitos Park. Work on your tan and relax at one of the island's many stretches of golden sand. We recommend Playa del Inglés, Amadores, and Las Conteras.
Lanzarote
Lanzarote is a beautiful island located in the Canaries archipelago, off the coast of Spain. Known for its natural beauty and unique volcanic landscapes, Lanzarote is a popular destination for tourists of all ages. Visitors can enjoy the island's many beaches, explore stunning natural attractions like Timanfaya National Park, or soak up some culture by visiting local museums and galleries. With delicious local cuisine and a laid-back atmosphere, Lanzarote is the perfect place to relax and unwind.
Tenerife
Tenerife is a striking vacation destination boasting white sandy beaches, extraordinary natural diversity, numerous outdoor activities, and excellent weather. Enjoy a walk along with one of the trails that venture through the island's lush forests, enjoy a day at the beach, and discover impressive volcanoes that awe and inspire. Hike Pico del Teide, Spain's tallest mountain, and marvel at Tenerife's exuberant landscape. Explore Anaga, the island's UNESCO Biosphere Reserve, and discover the gigantic natural crater of Cañas del Teide. Visit the Loro Parque with over 300 different parrots and with a great variety of animals, and explore Tenerife's extremely varied plant life in Masca Village. We recommend the beaches of Los Gigantes and San Juan. Explore the coastal village of Adele of rugged beauty and beautiful beaches, and indulge in delicious seafood.
Nightly entertainment abounds on the island. For vibrant clubs and bars head to Playa de las Americas and for a more laid-back feel explore the nightlife of Los Cristianos.
Protect your trip
Travel insurance available in the payment step.
Notice: Estimated price per person based on 2 adults in a double room.
Reward points discount: -$
0
.00
Request to customize this deal
Need help booking?
Mention the Ref. #1103 and let us know your questions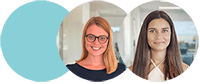 reach us on WhatsApp
Protect your trip
Travel insurance available in the payment step.
Continue in another device
Trust the Local Experts
Hassle-free Experience
Full Support
Save Time & Money
Frequently Asked Questions
Contact us
Have questions?
Contact our Support Team
Monday to Friday:
08:00 AM
to
03:00 AM
Weekends and Holidays:
08:00 AM
to
12:00 AM
Canary Islands Explorer | 12 Days - Explore Tenerife, Lanzarote, Fuerteventura & Gran Canary
Super Deal
Earn $500*
towards your next trip
Join our Travel Rewards program and receive $500 just for signing up! As a Travel Rewards Member, you'll receive exclusive offers and early access to special deals and sales.