Tenerife, Spain | Budget Friendly Summer
Tenerife offers something for everyone, making it perfect for Summer.
Tenerife has something for everyone looking for a relaxing, fun and sunny Summer escape!
What's Included?
All flights and connections
Accommodation for your destination
Why we love this deal:
This budget-friendly Summer travel package to Tenerife is the perfect way to experience a memorable getaway without breaking the bank. Plus, there's no need to worry about complicated arrangements, as everything has been prearranged for you.
Tenerife offers something for everyone, making it the perfect destination for your next Summer escape. From stunning beaches and coastal towns to amazing cultural attractions – there's enough here to keep you entertained throughout your stay. The island is also home to some of Europe's best hiking trails, offering up breathtaking views along the way.
For those looking for relaxation and rejuvenation, there are plenty of luxurious spas and wellness centers where you can indulge in a range of treatments. The delicious local cuisine will make sure your stomachs remain content during your stay!
Customizable: Add more nights to your stay, a rental car or even local excursions.
Get $500 when you join our Travel Rewards Program
Itinerary
1
Day 1
Arrival in Tenerife
We recommend booking airport transfers or reserving a rental car to get around (both options are available during the booking process).
Suggestion for the day:
Begin your day in Tenerife by getting acquainted with the local culture by exploring Santa Cruz de Tenerife, a vibrant capital full of historic sites, markets, and monuments. Take a stroll along the seaside promenade and observe the architecture from different eras, including the impressive 18th-century Cathedral.
Stop at La Caleta beach for some relaxation and sunbathing.
Day 2
Free Day for Personal Activities
Suggestion for the day:
Jeep Safari Teide & Masca:

take a visit to El Teide National Park and marvel at Spain's highest peak and its unique volcanic landscapes.
Day 3
Free Day for Personal Activities
Suggestion for the day:
La Glomera Jeep Safari: La Glomera, Tenerife offers plenty of exciting activities and amazing sites to explore. Visit the beautiful beaches of Puerto Naos and Los Gigantes, take a hike in Garachico's volcanic landscape, or get up close and personal with sea life at the Teno Marine Reserve. For those looking for an adventure, head to El Cotillo Natural Park for some stunning views of the island's unique geological features. Other popular attractions include Puerto de la Cruz Botanical Garden, Corralejo Lighthouse, and Roque de Los Muchachos Observatory.
Day 4
Free Day for Personal Activities
Suggestion for the day:
Visit Siam Park, one of the largest and most spectacular water parks in Europe. Try out its high-speed slides, surfing simulators, and artificial beach with waves up to 4m high!
Make sure to check out La Caleta Beach – one of the most picturesque beaches in Tenerife with its black sand, rocky coves, and crystal-clear waters. Relax under a parasol or take part in various water sports such as snorkeling, scuba diving, and windsurfing.
Have dinner at one of the excellent seafood restaurants near Los Cristianos port – you won't be disappointed!
Day 5
Free Day for Personal Activities
Suggestion for the day:
Spend a day exploring Puerto de la Cruz – known for its unique blend of colonial architecture, beautiful gardens and nature trails to explore. Take advantage of all these activities by spending time shopping in town or enjoying watching street performers.
End your day by taking a dip into El Charco de Martianez Lagoon– a natural swimming pool built with striking sculptures designed by artist Cesar Manrique – it will definitely be an unforgettable experience!
Make sure you end your evening with some delicious ice cream from one of the city's homemade ice cream shops (they even serve vegan options too!).
Day 6
Free Day for Personal Activities
Suggestion for the day:
Head off to Garachico – a small town situated on the north coast which boasts stunning cliffs, exotic black sand beaches, and incredible rock formations to admire – perfect for those looking for outdoor adventure!
Visit Punta de Teno Cliffs Nature Reserve where you can also enjoy some amazing whale-watching experiences if you're lucky.
End your relaxation day with a glass of Spanish wine from Bodega el Estanco del Vino – they offer some great wines from different regions all over Spain that can be paired perfectly with any local dish you try during this trip.
*Itinerary presented is a suggestion and the length of stay may vary. All tours are suggestions unless specifically stated.
Flexibility

Policy
No Amendment Fees on Our End
We don't charge for our work in changing the initial itinerary.
Full flexibility on Land Arrangements
Change the initial itinerary or cancel your land arrangements for any reason until 14 days before the trip, without penalty.
Support 7 Days a Week
Our experienced travel agents are are available 7 days a week (16 hours per day) to help with any questions.
About the Destination:
The largest island of the Canary archipelago, Tenerife is an island of eternal spring due to its year-round agreeable climate. Here you can enjoy a variety of outdoor activities from hiking, mountain climbing, golfing to whale-watching and scuba-diving. Hike Pico del Teide, Spain's tallest mountain, and marvel at Tenerife's exuberant landscape. Explore Anaga, the island's UNESCO Biosphere Reserve, and discover the gigantic natural crater of Cañas del Teide. Visit the Loro Parque with over 300 different parrots and with a great variety of animals, and explore Tenerife's extremely varied plant life in Masca Village. Being of volcanic nature, Tenerife has few natural beaches but you will find delightful black sand beaches and man-made golden sand beaches with marvelous natural surroundings. We recommend the beaches of Los Gigantes and San Juan. Explore the coastal village of Adele of rugged beauty and beautiful beaches, and indulge in delicious seafood.
Protect your trip
Travel insurance available in the payment step.
Notice: Estimated price per person based on 2 adults in a double room.
Reward points discount: -$
0
.00
Request to customize this deal
Need help booking?
Mention the Ref. #7857 and let us know your questions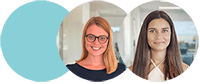 reach us on WhatsApp
Protect your trip
Travel insurance available in the payment step.
Continue in another device
Trust the Local Experts
Hassle-free Experience
Full Support
Save Time & Money
Frequently Asked Questions
Contact us
Have questions?
Contact our Support Team
Monday to Friday:
08:00 AM
to
03:00 AM
Weekends and Holidays:
08:00 AM
to
12:00 AM
Tenerife, Spain | Budget Friendly Summer
Deal of the Week
Earn $500*
towards your next trip
Join our Travel Rewards program and receive $500 just for signing up! As a Travel Rewards Member, you'll receive exclusive offers and early access to special deals and sales.