Italian Adventure: Naples, Amalfi Coast & Capri Island
Experience Italy like never before!
Whether you want to explore Italy's rich history, and breathtaking landscapes or simply indulge in some delicious Italian cuisine, this deal has something for everyone!
What's Included?
All flights and connections
Accommodation for your destination
Sightseeing Tours: Daily Amalfi Coast Tour from Naples
Sightseeing Tours: Capri Island Full-Day Tour from Naples
Why we love this deal:
The travel package to Naples is an incredible opportunity for travelers looking to explore Italy at its best.
With day trips included from Naples to the stunning Amalfi Coast and Capri Island, it's easy to see why this deal is so appealing. This combination of culture and natural beauty makes both locations ideal destinations for a variety of tastes and interests.
The Amalfi Coast is known for its rugged cliffs that tower over the ocean and its picturesque towns, making it a great place for sightseeing, swimming, or simply taking in the views.
Meanwhile, Capri Island offers visitors a chance to relax on secluded beaches, explore ruins from Ancient Rome, and wander through botanical gardens bursting with vibrant colors.
Not only does this travel package offer access to these two destinations but also the convenience of staying in Naples itself; the capital city of Campania boasts some of the best dining options around as well as plenty of other attractions such as historic sites like Castel Nuovo or art galleries like Museo Madre.
Customizable: Add more nights to your stay, a rental car, or even more local excursions!
Get $500 when you join our Travel Rewards Program
Itinerary
1
Day 1
Arrival in Naples & Transfer to the Hotel
Suggestion for the day:
Spend the afternoon exploring the city. Visit some of the famous landmarks like the Piazza del Plebiscito, the Royal Palace, and the Basilica of San Francesco di Paola.
In the evening, enjoy a delicious meal of traditional Neapolitan cuisine.
Day 2
Free Day for Personal Activities
Suggestion for the day:
Start your day with a visit to the world-famous archaeological site of Pompeii.
In the evening, head back to Naples for dinner and some more exploring.
Day 3
Amalfi Coast Tour (Included)
The Amalfi Coast is a breathtakingly beautiful stretch of coastline in southern Italy, famous for its colorful cliffside villages, turquoise waters, and rugged terrain. The region is home to some of the most picturesque towns in Italy, including Positano, Amalfi, and Ravello. Visitors can explore winding streets lined with pastel-hued buildings, enjoy fresh seafood and local wines at seaside restaurants, and take in panoramic views from hilltop terraces. The Amalfi Coast is also known for its historical landmarks such as the 13th-century Duomo di Sant'Andrea in Amalfi and the stunning Villa Cimbrone gardens in Ravello. With its spectacular scenery and charming culture, the Amalfi Coast is a must-see destination for anyone visiting Italy.
Day 4
Capri Island Tour (Included)
Capri Island is a picturesque island located in the Tyrrhenian Sea off the Sorrentine Peninsula, on the south side of the Gulf of Naples in Italy. Known for its stunning natural beauty and glamorous atmosphere, Capri has been a favorite destination among artists, writers, and celebrities for centuries. The island is famed for its crystal-clear waters, rugged coastline, and dramatic landscapes which have inspired many works of art throughout history. Visitors can explore ancient ruins, charming villages, and upscale boutiques while enjoying the island's laid-back Mediterranean lifestyle. Whether you're looking for relaxation or adventure, Capri Island offers something for everyone.
Day 5
Free Day for Personal Activities
Suggestion for the day:
Today is all about experiencing some of Naples' unique culture. First up is a visit to The Cappella Sansevero, where you can see some incredible works of art, including sculptures by Michelangelo.
Then head to Spaccanapoli, the historic center of Naples, for some shopping and sightseeing. Be sure to try some street food here – it's some of the best in the city!
In the evening, catch a performance at The Teatro di San Carlo, one of Italy's most famous opera houses.
Day 6
Free Day for Personal Activities
Suggestion for the day:
Today is all about relaxation! Spend the morning lounging on one of Naples' many beaches, or take a stroll through one of the city's parks or gardens.
In the afternoon, treat yourself to a spot of shopping or perhaps a spa treatment.
In the evening, enjoy another delicious meal of traditional Neapolitan cuisine.
Day 7

Transfer to the Airport & Return Flight Home


*itinerary presented is a suggestion and the length of stay may vary. All tours are suggestions unless clearly stated.

Flexibility Policy
No Amendment Fees on Our End
We don't charge for our work in changing the initial itinerary.
Full flexibility on Land Arrangements
Change the initial itinerary or cancel your land arrangements for any reason until 14 days before the trip, without penalty.
Support 7 Days a Week
Our experienced travel agents are are available 7 days a week (16 hours per day) to help with any questions.
About the Destination:
Naples is a city located in southwest Italy on the Gulf of Naples, just south of Rome. The metropolitan area of Naples is the second most populated in Italy with around 3 million inhabitants. It is one of Italy's oldest cities, with its roots stretching as far back as 600 BC. It has long been known for its artistic and cultural heritage, with many UNESCO World Heritage Sites dating back to Ancient Roman times. Naples also has its own distinct dialect, which is an amalgamation of Italian and Greek language elements. Despite its age and history, the city remains vibrant today thanks to a bustling economy that focuses on tourism, finance, and industry. It has a thriving culture that celebrates music and artistry; world-renowned pizza restaurants; exquisite jewelry stores; and some of the country's most stunning architecture. Also known as "The City of Music", it is home to several important musical institutions including the San Carlo Theater, which hosts numerous operas and ballets from around the world each year. Aside from being one of Italy's top destinations for tourists, Naples is also considered by many to be one of Europe's most beautiful cities due to its dramatic landscape along the bay and its breathtaking views from atop nearby Mount Vesuvius. With its rich history, vibrant culture, and captivating scenery, it's easy to see why Naples continues to draw visitors from all over the globe.
Protect your trip
Travel insurance available in the payment step.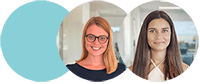 Talk with a Travel Advisor
+1 857-214-2664
Notice: Estimated price per person based on 2 adults in a double room.
Reward points discount: -$
0
.00
Request to Customize This Package
Need help booking?
Mention the Ref. #9681 and let us know your questions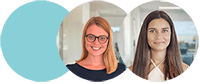 reach us on WhatsApp
Yes! Getaways is a member of ASTA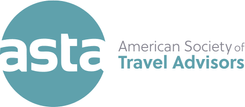 Protect your trip
Travel insurance available in the payment step.
Continue in another device
Trust the Local Experts
Hassle-free Experience
Full Support
Save Time & Money
Frequently Asked Questions
Contact us
Have questions?
Contact our Support Team
Everyday:
08:00 AM
to
12:00 AM
Italian Adventure: Naples, Amalfi Coast & Capri Island
Earn $500*
to travel with us
Join our Travel Rewards program and receive $500 just for signing up! As a Travel Rewards Member, you'll receive exclusive offers and early access to special deals and sales.