Canyoning: Ribeira das Cales
Location: Madeira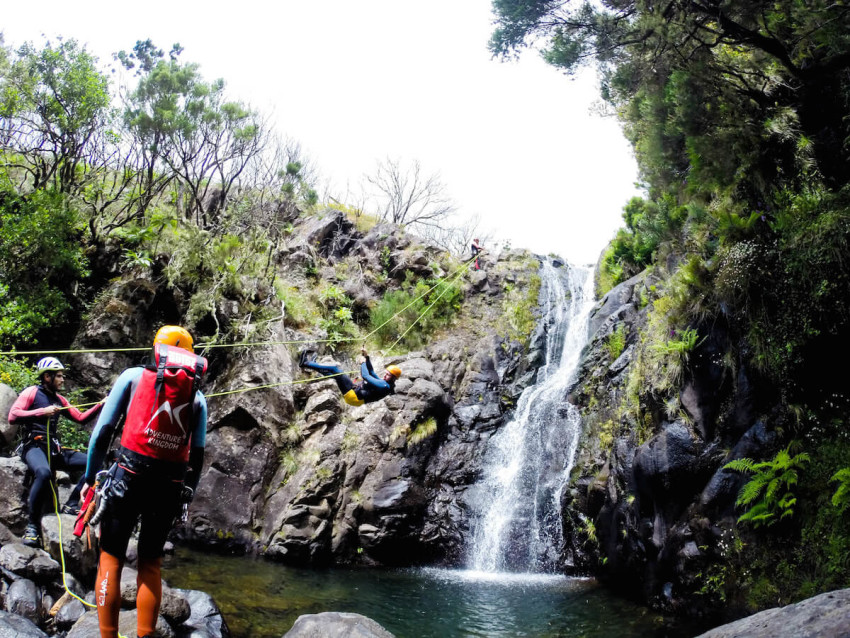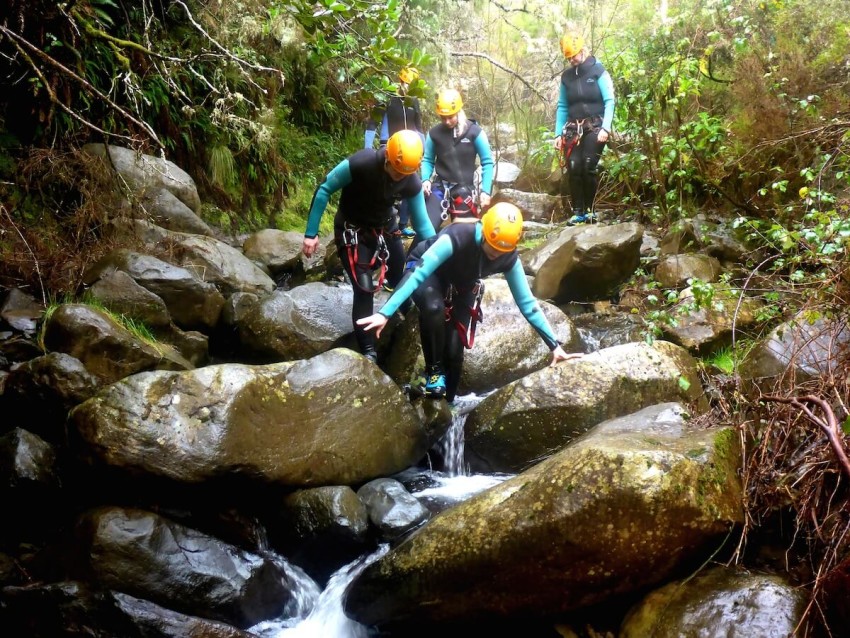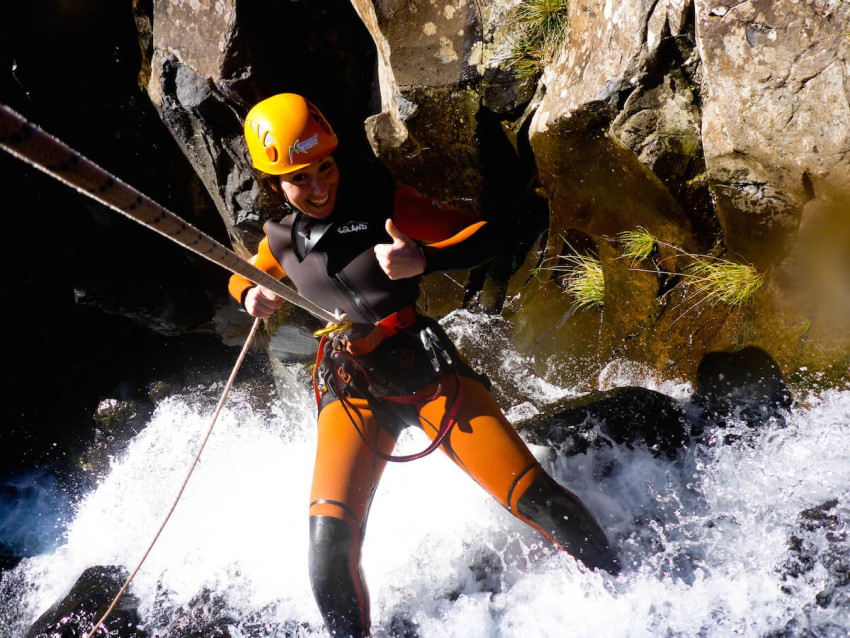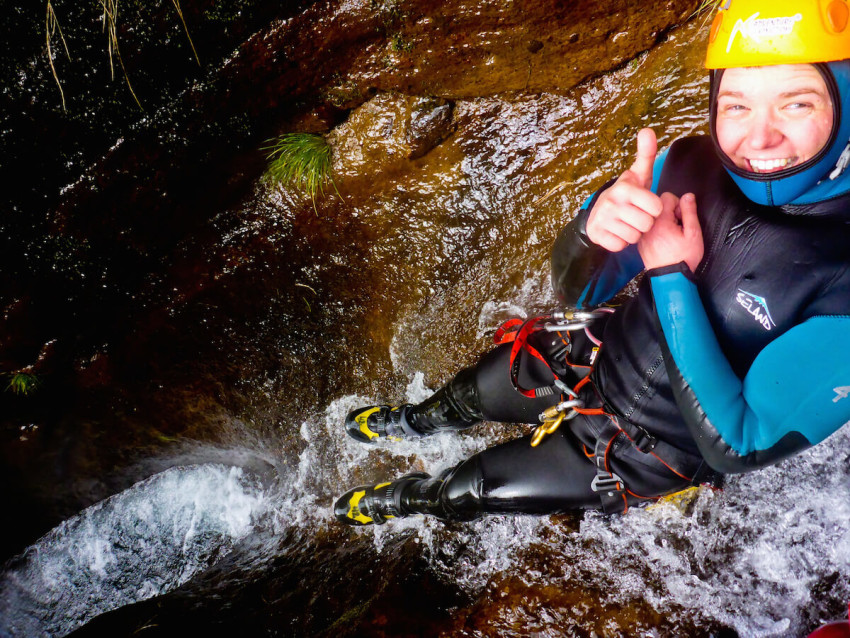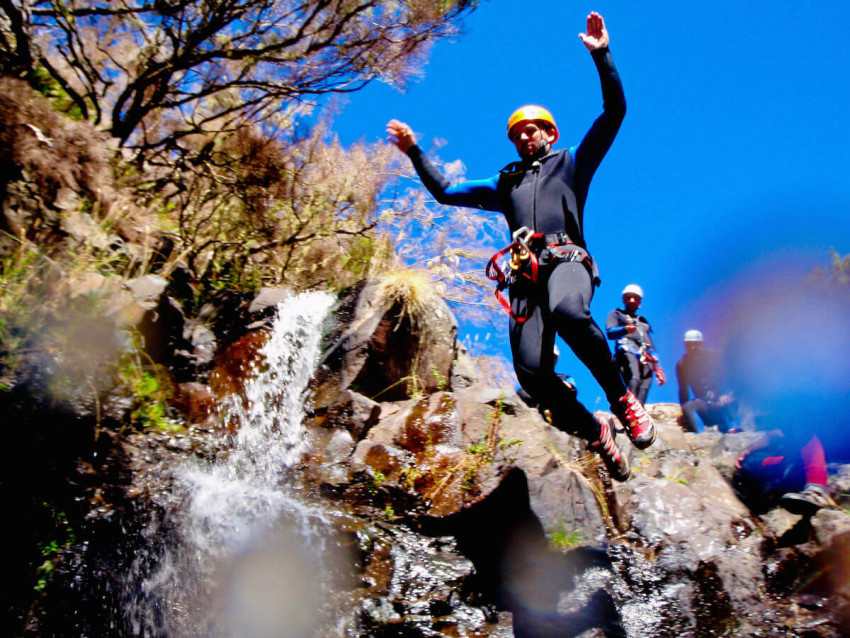 Choose your schedule
10:00 AM - 12:00 PM
$137.46
Choose your schedule
10:00 AM - 12:00 PM
$137.46
Choose your schedule
10:00 AM - 12:00 PM
$137.46
Choose your schedule
10:00 AM - 12:00 PM
$137.46
Choose your schedule
10:00 AM - 12:00 PM
$137.46
Choose your schedule
10:00 AM - 12:00 PM
$137.46
Choose your schedule
10:00 AM - 12:00 PM
$137.46
Choose your schedule
10:00 AM - 12:00 PM
$137.46
Choose your schedule
10:00 AM - 12:00 PM
$137.46
Choose your schedule
10:00 AM - 12:00 PM
$137.46
Choose your schedule
10:00 AM - 12:00 PM
$137.46
Choose your schedule
10:00 AM - 12:00 PM
$137.46
Choose your schedule
10:00 AM - 12:00 PM
$137.46
Choose your schedule
10:00 AM - 12:00 PM
$137.46
Choose your schedule
10:00 AM - 12:00 PM
$137.46
Choose your schedule
10:00 AM - 12:00 PM
$137.46
Choose your schedule
10:00 AM - 12:00 PM
$137.46
Choose your schedule
10:00 AM - 12:00 PM
$137.46
Choose your schedule
10:00 AM - 12:00 PM
$137.46
Choose your schedule
10:00 AM - 12:00 PM
$137.46
Choose your schedule
10:00 AM - 12:00 PM
$137.46
Choose your schedule
10:00 AM - 12:00 PM
$137.46
Choose your schedule
10:00 AM - 12:00 PM
$137.46
Choose your schedule
10:00 AM - 12:00 PM
$137.46
Choose your schedule
10:00 AM - 12:00 PM
$137.46
Choose your schedule
10:00 AM - 12:00 PM
$137.46
Choose your schedule
10:00 AM - 12:00 PM
$137.46
Choose your schedule
10:00 AM - 12:00 PM
$137.46
Choose your schedule
10:00 AM - 12:00 PM
$137.46
Choose your schedule
10:00 AM - 12:00 PM
$137.46
Choose your schedule
10:00 AM - 12:00 PM
$137.46
Choose your schedule
10:00 AM - 12:00 PM
$137.46
Choose your schedule
10:00 AM - 12:00 PM
$137.46
Choose your schedule
10:00 AM - 12:00 PM
$137.46
Choose your schedule
10:00 AM - 12:00 PM
$137.46
Choose your schedule
10:00 AM - 12:00 PM
$137.46
Choose your schedule
10:00 AM - 12:00 PM
$137.46
Choose your schedule
10:00 AM - 12:00 PM
$137.46
Choose your schedule
10:00 AM - 12:00 PM
$137.46
Choose your schedule
10:00 AM - 12:00 PM
$137.46
Choose your schedule
10:00 AM - 12:00 PM
$137.46
Choose your schedule
10:00 AM - 12:00 PM
$137.46
Choose your schedule
10:00 AM - 12:00 PM
$137.46
Choose your schedule
10:00 AM - 12:00 PM
$137.46
Choose your schedule
10:00 AM - 12:00 PM
$137.46
Choose your schedule
10:00 AM - 12:00 PM
$137.46
Choose your schedule
10:00 AM - 12:00 PM
$137.46
Choose your schedule
10:00 AM - 12:00 PM
$137.46
Choose your schedule
10:00 AM - 12:00 PM
$137.46
Choose your schedule
10:00 AM - 12:00 PM
$137.46
Choose your schedule
10:00 AM - 12:00 PM
$137.46
Choose your schedule
10:00 AM - 12:00 PM
$137.46
Choose your schedule
10:00 AM - 12:00 PM
$137.46
Choose your schedule
10:00 AM - 12:00 PM
$137.46
Choose your schedule
10:00 AM - 12:00 PM
$137.46
Choose your schedule
10:00 AM - 12:00 PM
$137.46
Choose your schedule
10:00 AM - 12:00 PM
$137.46
Choose your schedule
10:00 AM - 12:00 PM
$137.46
Choose your schedule
10:00 AM - 12:00 PM
$137.46
Choose your schedule
10:00 AM - 12:00 PM
$137.46
Choose your schedule
10:00 AM - 12:00 PM
$137.46
Choose your schedule
10:00 AM - 12:00 PM
$137.46
Choose your schedule
10:00 AM - 12:00 PM
$137.46
Choose your schedule
10:00 AM - 12:00 PM
$137.46
Choose your schedule
10:00 AM - 12:00 PM
$137.46
Choose your schedule
10:00 AM - 12:00 PM
$137.46
Choose your schedule
10:00 AM - 12:00 PM
$137.46
Choose your schedule
10:00 AM - 12:00 PM
$137.46
Choose your schedule
10:00 AM - 12:00 PM
$137.46
Choose your schedule
10:00 AM - 12:00 PM
$137.46
Choose your schedule
10:00 AM - 12:00 PM
$137.46
Choose your schedule
10:00 AM - 12:00 PM
$137.46
Choose your schedule
10:00 AM - 12:00 PM
$137.46
Choose your schedule
10:00 AM - 12:00 PM
$137.46
Choose your schedule
10:00 AM - 12:00 PM
$137.46
Choose your schedule
10:00 AM - 12:00 PM
$137.46
Choose your schedule
10:00 AM - 12:00 PM
$137.46
Choose your schedule
10:00 AM - 12:00 PM
$137.46
Choose your schedule
10:00 AM - 12:00 PM
$137.46
Choose your schedule
10:00 AM - 12:00 PM
$137.46
Choose your schedule
10:00 AM - 12:00 PM
$137.46
Choose your schedule
10:00 AM - 12:00 PM
$137.46
Choose your schedule
10:00 AM - 12:00 PM
$137.46
Choose your schedule
10:00 AM - 12:00 PM
$137.46
Choose your schedule
10:00 AM - 12:00 PM
$137.46
Choose your schedule
10:00 AM - 12:00 PM
$137.46
Choose your schedule
10:00 AM - 12:00 PM
$137.46
Choose your schedule
10:00 AM - 12:00 PM
$137.46
Choose your schedule
10:00 AM - 12:00 PM
$137.46
Choose your schedule
10:00 AM - 12:00 PM
$137.46
Choose your schedule
10:00 AM - 12:00 PM
$137.46
Choose your schedule
10:00 AM - 12:00 PM
$137.46
Choose your schedule
10:00 AM - 12:00 PM
$137.46
Choose your schedule
10:00 AM - 12:00 PM
$137.46
Choose your schedule
10:00 AM - 12:00 PM
$137.46
Choose your schedule
10:00 AM - 12:00 PM
$137.46
Choose your schedule
10:00 AM - 12:00 PM
$137.46
Choose your schedule
10:00 AM - 12:00 PM
$137.46
Choose your schedule
10:00 AM - 12:00 PM
$137.46
Choose your schedule
10:00 AM - 12:00 PM
$137.46
Choose your schedule
10:00 AM - 12:00 PM
$137.46
Choose your schedule
10:00 AM - 12:00 PM
$137.46
Choose your schedule
10:00 AM - 12:00 PM
$137.46
Choose your schedule
10:00 AM - 12:00 PM
$137.46
Choose your schedule
10:00 AM - 12:00 PM
$137.46
Choose your schedule
10:00 AM - 12:00 PM
$137.46
Choose your schedule
10:00 AM - 12:00 PM
$137.46
Choose your schedule
10:00 AM - 12:00 PM
$137.46
Choose your schedule
10:00 AM - 12:00 PM
$137.46
Choose your schedule
10:00 AM - 12:00 PM
$137.46
Choose your schedule
10:00 AM - 12:00 PM
$137.46
Choose your schedule
10:00 AM - 12:00 PM
$137.46
Choose your schedule
10:00 AM - 12:00 PM
$137.46
Choose your schedule
10:00 AM - 12:00 PM
$137.46
Choose your schedule
10:00 AM - 12:00 PM
$137.46
Choose your schedule
10:00 AM - 12:00 PM
$137.46
Choose your schedule
10:00 AM - 12:00 PM
$137.46
Choose your schedule
10:00 AM - 12:00 PM
$137.46
Choose your schedule
10:00 AM - 12:00 PM
$137.46
Choose your schedule
10:00 AM - 12:00 PM
$137.46
Choose your schedule
10:00 AM - 12:00 PM
$137.46
Choose your schedule
10:00 AM - 12:00 PM
$137.46
Choose your schedule
10:00 AM - 12:00 PM
$137.46
Choose your schedule
10:00 AM - 12:00 PM
$137.46
Choose your schedule
10:00 AM - 12:00 PM
$137.46
Choose your schedule
10:00 AM - 12:00 PM
$137.46
Choose your schedule
10:00 AM - 12:00 PM
$137.46
Choose your schedule
10:00 AM - 12:00 PM
$137.46
Choose your schedule
10:00 AM - 12:00 PM
$137.46
Choose your schedule
10:00 AM - 12:00 PM
$137.46
Choose your schedule
10:00 AM - 12:00 PM
$137.46
Choose your schedule
10:00 AM - 12:00 PM
$137.46
Choose your schedule
10:00 AM - 12:00 PM
$137.46
Choose your schedule
10:00 AM - 12:00 PM
$137.46
Choose your schedule
10:00 AM - 12:00 PM
$137.46
Choose your schedule
10:00 AM - 12:00 PM
$137.46
Choose your schedule
10:00 AM - 12:00 PM
$137.46
Choose your schedule
10:00 AM - 12:00 PM
$137.46
Choose your schedule
10:00 AM - 12:00 PM
$137.46
Choose your schedule
10:00 AM - 12:00 PM
$137.46
Choose your schedule
10:00 AM - 12:00 PM
$137.46
Choose your schedule
10:00 AM - 12:00 PM
$137.46
Choose your schedule
10:00 AM - 12:00 PM
$137.46
Choose your schedule
10:00 AM - 12:00 PM
$137.46
About the Experience
Rappel, hike, swim and jump through Madeira's gorgeous waterfalls and ravines on this exhilarating half-day canyoning experience!
Ribeira das Cales starts in "Chão da Lagoa" in the Ecological Park of Funchal, at a height of approximately 1,500 meters. Along the route you will hike along the trail before jumping, swimming and rappelling through waterfalls. This experience is fully guided and perfect for beginners; no previous experience necessary.
Duration: 2 hours | Difficulty: Level 1 - very easy
Includes:
Neoprene suit and socks, all the equipment needed (helmet, harness, connectors and eight approved by UIAA), a chocolate bar, licenses to carry out activities in the mountains, Canyoning guides, personal insurance and transportation from the hotel to the activity and from the activity to the hotel.
Minimum equipment necessary:
Towel, bathing suit, sport shoes that you don't mind getting wet (like running shoes or mountain boots, never sandals or diving shoes) and a change of clothes.
* Pick-up information:
The pick-up is included in hotels located in Funchal city center. Outside of the city center, the meeting point is at Funchal cable car.
Terms and Conditions
Refunds free of charge up to 24H before start of activity. After 24h any cancellation will be fully charged.
Canyoning shoes rental - 5€ per person, paid at the time of the activity.
This activity can be cancelled by the company on the following occasions:
The minimun of participants is not met.
Due to meteoreological circustances.
In case the basic safety measures cannot be met.
Activity provider policies
Cancelations
NA
NO SHOW clients will be charged for in full
Cancellations until 12:30 of the day before is full refund.
Cancellations after 12:30 of the day before will be not refundable.
Earn $500*
to travel with us
Join our Travel Rewards program and receive $500 just for signing up! As a Travel Rewards Member, you'll receive exclusive offers and early access to special deals and sales.