Land Tours: Hiking, Culture & Local Cuisine in Adeje - Private Tour
Location: Tenerife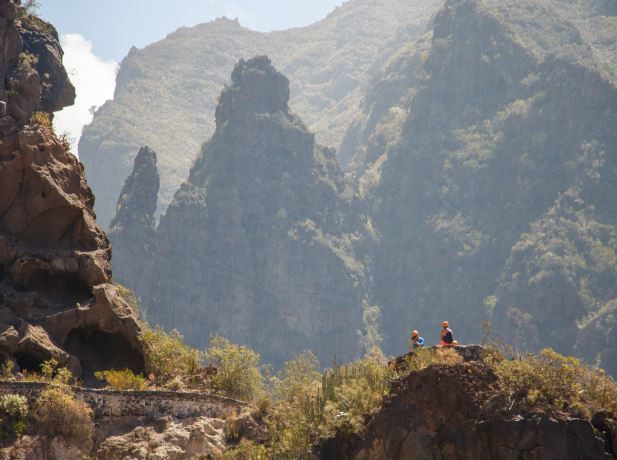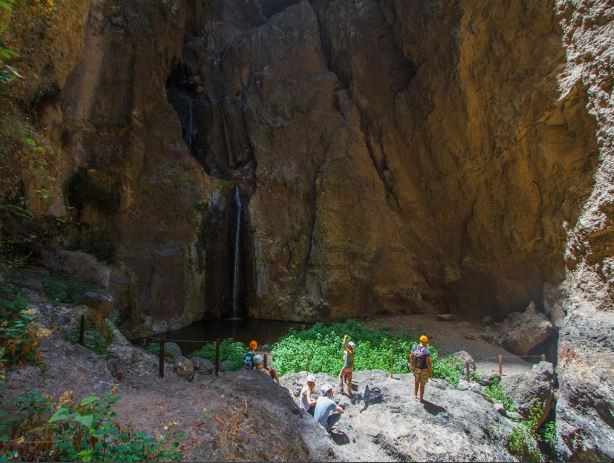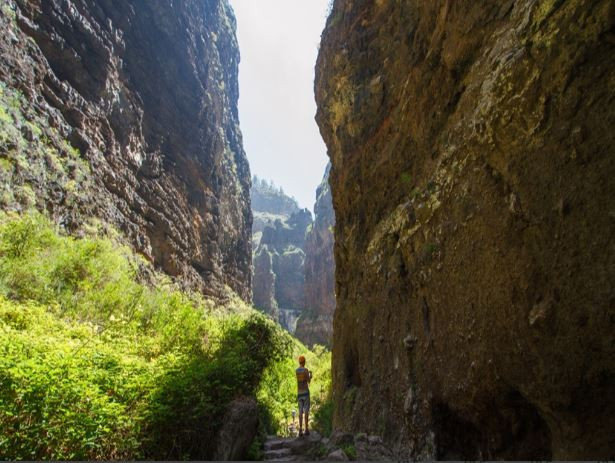 Choose your schedule
09:00 AM - 03:00 PM
$158.18
Choose your schedule
09:00 AM - 03:00 PM
$158.18
Choose your schedule
09:00 AM - 03:00 PM
$158.18
Choose your schedule
09:00 AM - 03:00 PM
$158.18
Choose your schedule
09:00 AM - 03:00 PM
$158.18
Choose your schedule
09:00 AM - 03:00 PM
$158.18
Choose your schedule
09:00 AM - 03:00 PM
$158.18
Choose your schedule
09:00 AM - 03:00 PM
$158.18
Choose your schedule
09:00 AM - 03:00 PM
$158.18
Choose your schedule
09:00 AM - 03:00 PM
$158.18
Choose your schedule
09:00 AM - 03:00 PM
$158.18
Choose your schedule
09:00 AM - 03:00 PM
$158.18
Choose your schedule
09:00 AM - 03:00 PM
$158.18
Choose your schedule
09:00 AM - 03:00 PM
$158.18
Choose your schedule
09:00 AM - 03:00 PM
$158.18
Choose your schedule
09:00 AM - 03:00 PM
$158.18
Choose your schedule
09:00 AM - 03:00 PM
$158.18
Choose your schedule
09:00 AM - 03:00 PM
$158.18
Choose your schedule
09:00 AM - 03:00 PM
$158.18
Choose your schedule
09:00 AM - 03:00 PM
$158.18
Choose your schedule
09:00 AM - 03:00 PM
$158.18
Choose your schedule
09:00 AM - 03:00 PM
$158.18
Choose your schedule
09:00 AM - 03:00 PM
$158.18
Choose your schedule
09:00 AM - 03:00 PM
$158.18
Choose your schedule
09:00 AM - 03:00 PM
$158.18
Choose your schedule
09:00 AM - 03:00 PM
$158.18
Choose your schedule
09:00 AM - 03:00 PM
$158.18
Choose your schedule
09:00 AM - 03:00 PM
$158.18
Choose your schedule
09:00 AM - 03:00 PM
$158.18
Choose your schedule
09:00 AM - 03:00 PM
$158.18
Choose your schedule
09:00 AM - 03:00 PM
$158.18
Choose your schedule
09:00 AM - 03:00 PM
$158.18
Choose your schedule
09:00 AM - 03:00 PM
$158.18
Choose your schedule
09:00 AM - 03:00 PM
$158.18
Choose your schedule
09:00 AM - 03:00 PM
$158.18
Choose your schedule
09:00 AM - 03:00 PM
$158.18
Choose your schedule
09:00 AM - 03:00 PM
$158.18
Choose your schedule
09:00 AM - 03:00 PM
$158.18
Choose your schedule
09:00 AM - 03:00 PM
$158.18
Choose your schedule
09:00 AM - 03:00 PM
$158.18
Choose your schedule
09:00 AM - 03:00 PM
$158.18
Choose your schedule
09:00 AM - 03:00 PM
$158.18
Choose your schedule
09:00 AM - 03:00 PM
$158.18
Choose your schedule
09:00 AM - 03:00 PM
$158.18
Choose your schedule
09:00 AM - 03:00 PM
$158.18
Choose your schedule
09:00 AM - 03:00 PM
$158.18
Choose your schedule
09:00 AM - 03:00 PM
$158.18
Choose your schedule
09:00 AM - 03:00 PM
$158.18
Choose your schedule
09:00 AM - 03:00 PM
$158.18
Choose your schedule
09:00 AM - 03:00 PM
$158.18
Choose your schedule
09:00 AM - 03:00 PM
$158.18
Choose your schedule
09:00 AM - 03:00 PM
$158.18
Choose your schedule
09:00 AM - 03:00 PM
$158.18
Choose your schedule
09:00 AM - 03:00 PM
$158.18
Choose your schedule
09:00 AM - 03:00 PM
$158.18
Choose your schedule
09:00 AM - 03:00 PM
$158.18
Choose your schedule
09:00 AM - 03:00 PM
$158.18
Choose your schedule
09:00 AM - 03:00 PM
$158.18
Choose your schedule
09:00 AM - 03:00 PM
$158.18
Choose your schedule
09:00 AM - 03:00 PM
$158.18
Choose your schedule
09:00 AM - 03:00 PM
$158.18
Choose your schedule
09:00 AM - 03:00 PM
$158.18
Choose your schedule
09:00 AM - 03:00 PM
$158.18
Choose your schedule
09:00 AM - 03:00 PM
$158.18
Choose your schedule
09:00 AM - 03:00 PM
$158.18
Choose your schedule
09:00 AM - 03:00 PM
$158.18
Choose your schedule
09:00 AM - 03:00 PM
$158.18
Choose your schedule
09:00 AM - 03:00 PM
$158.18
Choose your schedule
09:00 AM - 03:00 PM
$158.18
Choose your schedule
09:00 AM - 03:00 PM
$158.18
Choose your schedule
09:00 AM - 03:00 PM
$158.18
Choose your schedule
09:00 AM - 03:00 PM
$158.18
Choose your schedule
09:00 AM - 03:00 PM
$158.18
Choose your schedule
09:00 AM - 03:00 PM
$158.18
Choose your schedule
09:00 AM - 03:00 PM
$158.18
Choose your schedule
09:00 AM - 03:00 PM
$158.18
Choose your schedule
09:00 AM - 03:00 PM
$158.18
Choose your schedule
09:00 AM - 03:00 PM
$158.18
Choose your schedule
09:00 AM - 03:00 PM
$158.18
Choose your schedule
09:00 AM - 03:00 PM
$158.18
Choose your schedule
09:00 AM - 03:00 PM
$158.18
Choose your schedule
09:00 AM - 03:00 PM
$158.18
Choose your schedule
09:00 AM - 03:00 PM
$158.18
Choose your schedule
09:00 AM - 03:00 PM
$158.18
Choose your schedule
09:00 AM - 03:00 PM
$158.18
Choose your schedule
09:00 AM - 03:00 PM
$158.18
Choose your schedule
09:00 AM - 03:00 PM
$158.18
Choose your schedule
09:00 AM - 03:00 PM
$158.18
Choose your schedule
09:00 AM - 03:00 PM
$158.18
Choose your schedule
09:00 AM - 03:00 PM
$158.18
Choose your schedule
09:00 AM - 03:00 PM
$158.18
Choose your schedule
09:00 AM - 03:00 PM
$158.18
Choose your schedule
09:00 AM - 03:00 PM
$158.18
Choose your schedule
09:00 AM - 03:00 PM
$158.18
Choose your schedule
09:00 AM - 03:00 PM
$158.18
Choose your schedule
09:00 AM - 03:00 PM
$158.18
Choose your schedule
09:00 AM - 03:00 PM
$158.18
Choose your schedule
09:00 AM - 03:00 PM
$158.18
Choose your schedule
09:00 AM - 03:00 PM
$158.18
Choose your schedule
09:00 AM - 03:00 PM
$158.18
Choose your schedule
09:00 AM - 03:00 PM
$158.18
Choose your schedule
09:00 AM - 03:00 PM
$158.18
Choose your schedule
09:00 AM - 03:00 PM
$158.18
Choose your schedule
09:00 AM - 03:00 PM
$158.18
Choose your schedule
09:00 AM - 03:00 PM
$158.18
Choose your schedule
09:00 AM - 03:00 PM
$158.18
Choose your schedule
09:00 AM - 03:00 PM
$158.18
Choose your schedule
09:00 AM - 03:00 PM
$158.18
Choose your schedule
09:00 AM - 03:00 PM
$158.18
Choose your schedule
09:00 AM - 03:00 PM
$158.18
Choose your schedule
09:00 AM - 03:00 PM
$158.18
Choose your schedule
09:00 AM - 03:00 PM
$158.18
Choose your schedule
09:00 AM - 03:00 PM
$158.18
Choose your schedule
09:00 AM - 03:00 PM
$158.18
Choose your schedule
09:00 AM - 03:00 PM
$158.18
Choose your schedule
09:00 AM - 03:00 PM
$158.18
Choose your schedule
09:00 AM - 03:00 PM
$158.18
Choose your schedule
09:00 AM - 03:00 PM
$158.18
Choose your schedule
09:00 AM - 03:00 PM
$158.18
Choose your schedule
09:00 AM - 03:00 PM
$158.18
Choose your schedule
09:00 AM - 03:00 PM
$158.18
Choose your schedule
09:00 AM - 03:00 PM
$158.18
Choose your schedule
09:00 AM - 03:00 PM
$158.18
Choose your schedule
09:00 AM - 03:00 PM
$158.18
Choose your schedule
09:00 AM - 03:00 PM
$158.18
Choose your schedule
09:00 AM - 03:00 PM
$158.18
Choose your schedule
09:00 AM - 03:00 PM
$158.18
Choose your schedule
09:00 AM - 03:00 PM
$158.18
Choose your schedule
09:00 AM - 03:00 PM
$158.18
Choose your schedule
09:00 AM - 03:00 PM
$158.18
Choose your schedule
09:00 AM - 03:00 PM
$158.18
Choose your schedule
09:00 AM - 03:00 PM
$158.18
Choose your schedule
09:00 AM - 03:00 PM
$158.18
Choose your schedule
09:00 AM - 03:00 PM
$158.18
Choose your schedule
09:00 AM - 03:00 PM
$158.18
Choose your schedule
09:00 AM - 03:00 PM
$158.18
Choose your schedule
09:00 AM - 03:00 PM
$158.18
Choose your schedule
09:00 AM - 03:00 PM
$158.18
Choose your schedule
09:00 AM - 03:00 PM
$158.18
Choose your schedule
09:00 AM - 03:00 PM
$158.18
Choose your schedule
09:00 AM - 03:00 PM
$158.18
Choose your schedule
09:00 AM - 03:00 PM
$158.18
Choose your schedule
09:00 AM - 03:00 PM
$158.18
Choose your schedule
09:00 AM - 03:00 PM
$158.18
Choose your schedule
09:00 AM - 03:00 PM
$158.18
Choose your schedule
09:00 AM - 03:00 PM
$158.18
Choose your schedule
09:00 AM - 03:00 PM
$158.18
Choose your schedule
09:00 AM - 03:00 PM
$158.18
Choose your schedule
09:00 AM - 03:00 PM
$158.18
Choose your schedule
09:00 AM - 03:00 PM
$158.18
Choose your schedule
09:00 AM - 03:00 PM
$158.18
Choose your schedule
09:00 AM - 03:00 PM
$158.18
Choose your schedule
09:00 AM - 03:00 PM
$158.18
Choose your schedule
09:00 AM - 03:00 PM
$158.18
Choose your schedule
09:00 AM - 03:00 PM
$158.18
Choose your schedule
09:00 AM - 03:00 PM
$158.18
Choose your schedule
09:00 AM - 03:00 PM
$158.18
Choose your schedule
09:00 AM - 03:00 PM
$158.18
Choose your schedule
09:00 AM - 03:00 PM
$158.18
Choose your schedule
09:00 AM - 03:00 PM
$158.18
Choose your schedule
09:00 AM - 03:00 PM
$158.18
Choose your schedule
09:00 AM - 03:00 PM
$158.18
Choose your schedule
09:00 AM - 03:00 PM
$158.18
Choose your schedule
09:00 AM - 03:00 PM
$158.18
Choose your schedule
09:00 AM - 03:00 PM
$158.18
Choose your schedule
09:00 AM - 03:00 PM
$158.18
Choose your schedule
09:00 AM - 03:00 PM
$158.18
Choose your schedule
09:00 AM - 03:00 PM
$158.18
Choose your schedule
09:00 AM - 03:00 PM
$158.18
Choose your schedule
09:00 AM - 03:00 PM
$158.18
Choose your schedule
09:00 AM - 03:00 PM
$158.18
Choose your schedule
09:00 AM - 03:00 PM
$158.18
Choose your schedule
09:00 AM - 03:00 PM
$158.18
Choose your schedule
09:00 AM - 03:00 PM
$158.18
Choose your schedule
09:00 AM - 03:00 PM
$158.18
Choose your schedule
09:00 AM - 03:00 PM
$158.18
Choose your schedule
09:00 AM - 03:00 PM
$158.18
Choose your schedule
09:00 AM - 03:00 PM
$158.18
Choose your schedule
09:00 AM - 03:00 PM
$158.18
Choose your schedule
09:00 AM - 03:00 PM
$158.18
Choose your schedule
09:00 AM - 03:00 PM
$158.18
Choose your schedule
09:00 AM - 03:00 PM
$158.18
Choose your schedule
09:00 AM - 03:00 PM
$158.18
Choose your schedule
09:00 AM - 03:00 PM
$158.18
Choose your schedule
09:00 AM - 03:00 PM
$158.18
Choose your schedule
09:00 AM - 03:00 PM
$158.18
Choose your schedule
09:00 AM - 03:00 PM
$158.18
Choose your schedule
09:00 AM - 03:00 PM
$158.18
Choose your schedule
09:00 AM - 03:00 PM
$158.18
Choose your schedule
09:00 AM - 03:00 PM
$158.18
Choose your schedule
09:00 AM - 03:00 PM
$158.18
Choose your schedule
09:00 AM - 03:00 PM
$158.18
Choose your schedule
09:00 AM - 03:00 PM
$158.18
Choose your schedule
09:00 AM - 03:00 PM
$158.18
Choose your schedule
09:00 AM - 03:00 PM
$158.18
Choose your schedule
09:00 AM - 03:00 PM
$158.18
Choose your schedule
09:00 AM - 03:00 PM
$158.18
Choose your schedule
09:00 AM - 03:00 PM
$158.18
Choose your schedule
09:00 AM - 03:00 PM
$158.18
Choose your schedule
09:00 AM - 03:00 PM
$158.18
Choose your schedule
09:00 AM - 03:00 PM
$158.18
Choose your schedule
09:00 AM - 03:00 PM
$158.18
Choose your schedule
09:00 AM - 03:00 PM
$158.18
Choose your schedule
09:00 AM - 03:00 PM
$158.18
Choose your schedule
09:00 AM - 03:00 PM
$158.18
Choose your schedule
09:00 AM - 03:00 PM
$158.18
Choose your schedule
09:00 AM - 03:00 PM
$158.18
Choose your schedule
09:00 AM - 03:00 PM
$158.18
Choose your schedule
09:00 AM - 03:00 PM
$158.18
Choose your schedule
09:00 AM - 03:00 PM
$158.18
Choose your schedule
09:00 AM - 03:00 PM
$158.18
Choose your schedule
09:00 AM - 03:00 PM
$158.18
Choose your schedule
09:00 AM - 03:00 PM
$158.18
Choose your schedule
09:00 AM - 03:00 PM
$158.18
Choose your schedule
09:00 AM - 03:00 PM
$158.18
Choose your schedule
09:00 AM - 03:00 PM
$158.18
Choose your schedule
09:00 AM - 03:00 PM
$158.18
Choose your schedule
09:00 AM - 03:00 PM
$158.18
Choose your schedule
09:00 AM - 03:00 PM
$158.18
Choose your schedule
09:00 AM - 03:00 PM
$158.18
Choose your schedule
09:00 AM - 03:00 PM
$158.18
Choose your schedule
09:00 AM - 03:00 PM
$158.18
Choose your schedule
09:00 AM - 03:00 PM
$158.18
Choose your schedule
09:00 AM - 03:00 PM
$158.18
Choose your schedule
09:00 AM - 03:00 PM
$158.18
Choose your schedule
09:00 AM - 03:00 PM
$158.18
Choose your schedule
09:00 AM - 03:00 PM
$158.18
Choose your schedule
09:00 AM - 03:00 PM
$158.18
Choose your schedule
09:00 AM - 03:00 PM
$158.18
Choose your schedule
09:00 AM - 03:00 PM
$158.18
Choose your schedule
09:00 AM - 03:00 PM
$158.18
Choose your schedule
09:00 AM - 03:00 PM
$158.18
Choose your schedule
09:00 AM - 03:00 PM
$158.18
Choose your schedule
09:00 AM - 03:00 PM
$158.18
Choose your schedule
09:00 AM - 03:00 PM
$158.18
Choose your schedule
09:00 AM - 03:00 PM
$158.18
Choose your schedule
09:00 AM - 03:00 PM
$158.18
Choose your schedule
09:00 AM - 03:00 PM
$158.18
Choose your schedule
09:00 AM - 03:00 PM
$158.18
Choose your schedule
09:00 AM - 03:00 PM
$158.18
Choose your schedule
09:00 AM - 03:00 PM
$158.18
Choose your schedule
09:00 AM - 03:00 PM
$158.18
Choose your schedule
09:00 AM - 03:00 PM
$158.18
Choose your schedule
09:00 AM - 03:00 PM
$158.18
Choose your schedule
09:00 AM - 03:00 PM
$158.18
Choose your schedule
09:00 AM - 03:00 PM
$158.18
Choose your schedule
09:00 AM - 03:00 PM
$158.18
Choose your schedule
09:00 AM - 03:00 PM
$158.18
Choose your schedule
09:00 AM - 03:00 PM
$158.18
Choose your schedule
09:00 AM - 03:00 PM
$158.18
Choose your schedule
09:00 AM - 03:00 PM
$158.18
Choose your schedule
09:00 AM - 03:00 PM
$158.18
Choose your schedule
09:00 AM - 03:00 PM
$158.18
Choose your schedule
09:00 AM - 03:00 PM
$158.18
Choose your schedule
09:00 AM - 03:00 PM
$158.18
Choose your schedule
09:00 AM - 03:00 PM
$158.18
Choose your schedule
09:00 AM - 03:00 PM
$158.18
Choose your schedule
09:00 AM - 03:00 PM
$158.18
Choose your schedule
09:00 AM - 03:00 PM
$158.18
Choose your schedule
09:00 AM - 03:00 PM
$158.18
Choose your schedule
09:00 AM - 03:00 PM
$158.18
Choose your schedule
09:00 AM - 03:00 PM
$158.18
Choose your schedule
09:00 AM - 03:00 PM
$158.18
Choose your schedule
09:00 AM - 03:00 PM
$158.18
Choose your schedule
09:00 AM - 03:00 PM
$158.18
Choose your schedule
09:00 AM - 03:00 PM
$158.18
Choose your schedule
09:00 AM - 03:00 PM
$158.18
Choose your schedule
09:00 AM - 03:00 PM
$158.18
Choose your schedule
09:00 AM - 03:00 PM
$158.18
Choose your schedule
09:00 AM - 03:00 PM
$158.18
Choose your schedule
09:00 AM - 03:00 PM
$158.18
Choose your schedule
09:00 AM - 03:00 PM
$158.18
Choose your schedule
09:00 AM - 03:00 PM
$158.18
Choose your schedule
09:00 AM - 03:00 PM
$158.18
Choose your schedule
09:00 AM - 03:00 PM
$158.18
Choose your schedule
09:00 AM - 03:00 PM
$158.18
Choose your schedule
09:00 AM - 03:00 PM
$158.18
Choose your schedule
09:00 AM - 03:00 PM
$158.18
Choose your schedule
09:00 AM - 03:00 PM
$158.18
Choose your schedule
09:00 AM - 03:00 PM
$158.18
Choose your schedule
09:00 AM - 03:00 PM
$158.18
Choose your schedule
09:00 AM - 03:00 PM
$158.18
Choose your schedule
09:00 AM - 03:00 PM
$158.18
Choose your schedule
09:00 AM - 03:00 PM
$158.18
Choose your schedule
09:00 AM - 03:00 PM
$158.18
Choose your schedule
09:00 AM - 03:00 PM
$158.18
Choose your schedule
09:00 AM - 03:00 PM
$158.18
Choose your schedule
09:00 AM - 03:00 PM
$158.18
Choose your schedule
09:00 AM - 03:00 PM
$158.18
Choose your schedule
09:00 AM - 03:00 PM
$158.18
Choose your schedule
09:00 AM - 03:00 PM
$158.18
Choose your schedule
09:00 AM - 03:00 PM
$158.18
Choose your schedule
09:00 AM - 03:00 PM
$158.18
Choose your schedule
09:00 AM - 03:00 PM
$158.18
Choose your schedule
09:00 AM - 03:00 PM
$158.18
Choose your schedule
09:00 AM - 03:00 PM
$158.18
Choose your schedule
09:00 AM - 03:00 PM
$158.18
Choose your schedule
09:00 AM - 03:00 PM
$158.18
Choose your schedule
09:00 AM - 03:00 PM
$158.18
Choose your schedule
09:00 AM - 03:00 PM
$158.18
Choose your schedule
09:00 AM - 03:00 PM
$158.18
Choose your schedule
09:00 AM - 03:00 PM
$158.18
Choose your schedule
09:00 AM - 03:00 PM
$158.18
Choose your schedule
09:00 AM - 03:00 PM
$158.18
Choose your schedule
09:00 AM - 03:00 PM
$158.18
Choose your schedule
09:00 AM - 03:00 PM
$158.18
Choose your schedule
09:00 AM - 03:00 PM
$158.18
Choose your schedule
09:00 AM - 03:00 PM
$158.18
Choose your schedule
09:00 AM - 03:00 PM
$158.18
Choose your schedule
09:00 AM - 03:00 PM
$158.18
Choose your schedule
09:00 AM - 03:00 PM
$158.18
Choose your schedule
09:00 AM - 03:00 PM
$158.18
Choose your schedule
09:00 AM - 03:00 PM
$158.18
Choose your schedule
09:00 AM - 03:00 PM
$158.18
Choose your schedule
09:00 AM - 03:00 PM
$158.18
Choose your schedule
09:00 AM - 03:00 PM
$158.18
Choose your schedule
09:00 AM - 03:00 PM
$158.18
Choose your schedule
09:00 AM - 03:00 PM
$158.18
Choose your schedule
09:00 AM - 03:00 PM
$158.18
Choose your schedule
09:00 AM - 03:00 PM
$158.18
Choose your schedule
09:00 AM - 03:00 PM
$158.18
Choose your schedule
09:00 AM - 03:00 PM
$158.18
Choose your schedule
09:00 AM - 03:00 PM
$158.18
Choose your schedule
09:00 AM - 03:00 PM
$158.18
Choose your schedule
09:00 AM - 03:00 PM
$158.18
Choose your schedule
09:00 AM - 03:00 PM
$158.18
Choose your schedule
09:00 AM - 03:00 PM
$158.18
Choose your schedule
09:00 AM - 03:00 PM
$158.18
Choose your schedule
09:00 AM - 03:00 PM
$158.18
Choose your schedule
09:00 AM - 03:00 PM
$158.18
Choose your schedule
09:00 AM - 03:00 PM
$158.18
Choose your schedule
09:00 AM - 03:00 PM
$158.18
Choose your schedule
09:00 AM - 03:00 PM
$158.18
Choose your schedule
09:00 AM - 03:00 PM
$158.18
Choose your schedule
09:00 AM - 03:00 PM
$158.18
Choose your schedule
09:00 AM - 03:00 PM
$158.18
Choose your schedule
09:00 AM - 03:00 PM
$158.18
Choose your schedule
09:00 AM - 03:00 PM
$158.18
Choose your schedule
09:00 AM - 03:00 PM
$158.18
Choose your schedule
09:00 AM - 03:00 PM
$158.18
Choose your schedule
09:00 AM - 03:00 PM
$158.18
Choose your schedule
09:00 AM - 03:00 PM
$158.18
Choose your schedule
09:00 AM - 03:00 PM
$158.18
Choose your schedule
09:00 AM - 03:00 PM
$158.18
Choose your schedule
09:00 AM - 03:00 PM
$158.18
Choose your schedule
09:00 AM - 03:00 PM
$158.18
Choose your schedule
09:00 AM - 03:00 PM
$158.18
Choose your schedule
09:00 AM - 03:00 PM
$158.18
Choose your schedule
09:00 AM - 03:00 PM
$158.18
Choose your schedule
09:00 AM - 03:00 PM
$158.18
Choose your schedule
09:00 AM - 03:00 PM
$158.18
Choose your schedule
09:00 AM - 03:00 PM
$158.18
Choose your schedule
09:00 AM - 03:00 PM
$158.18
Choose your schedule
09:00 AM - 03:00 PM
$158.18
Choose your schedule
09:00 AM - 03:00 PM
$158.18
Choose your schedule
09:00 AM - 03:00 PM
$158.18
Choose your schedule
09:00 AM - 03:00 PM
$158.18
Choose your schedule
09:00 AM - 03:00 PM
$158.18
Choose your schedule
09:00 AM - 03:00 PM
$158.18
Choose your schedule
09:00 AM - 03:00 PM
$158.18
Choose your schedule
09:00 AM - 03:00 PM
$158.18
About the Experience
The route will start in the Special Nature Reserve of the Barranco del Infierno, which adopts its name for its abrupt character. It is a Protected Natural Area that together with other ravines and rocks of the area, constitutes the Special Nature Reserve of the Barranco del Infierno (6.5 km, approximately 3 hours of travel).

Then we will visit on a panoramic tour the historical complex of La Villa de Adeje, among which are several Goods of Cultural and Historical Interest, El Ex-Convent of Our Lady of Guadalupe and San Pablo founded in 1679 by Don Juan Bautista de Ponte y Pagés (Marques de Adeje). We will continue through the Church of Santa Ursula and later in Casa Fuerte.

The last stop will be at the Otelo Restaurant where you can enjoy the best dish of Canarian cuisine, the famous Chicken of Adeje, prepared with carefully selected ingredients and of the highest quality to satisfy the most demanding palates. We offer a special and different menu with the famous pollo al ajillo (chicken in garlic sauce).
* Hotel pick-up is available. You must call at least 24 hours before in order to arrange a meeting/pick-up point and time.
Earn $500*
to travel with us
Join our Travel Rewards program and receive $500 just for signing up! As a Travel Rewards Member, you'll receive exclusive offers and early access to special deals and sales.