Land Tours: Excursion to the Medieval City of Girona
Location: Barcelona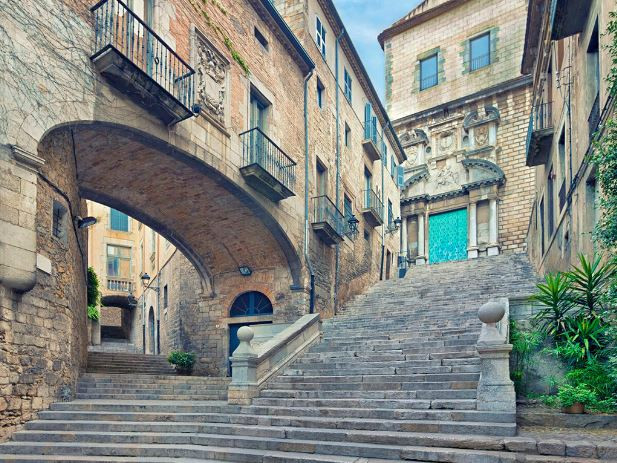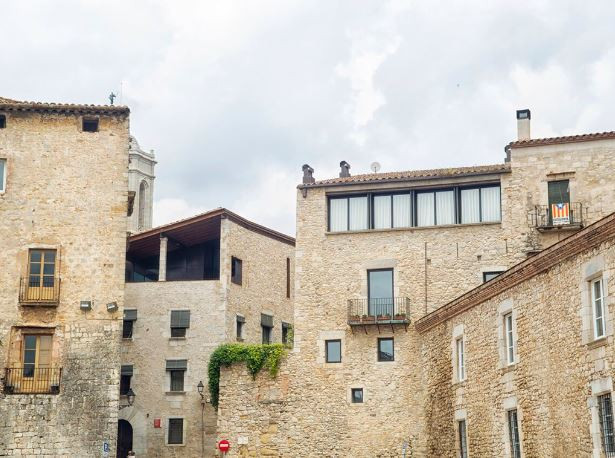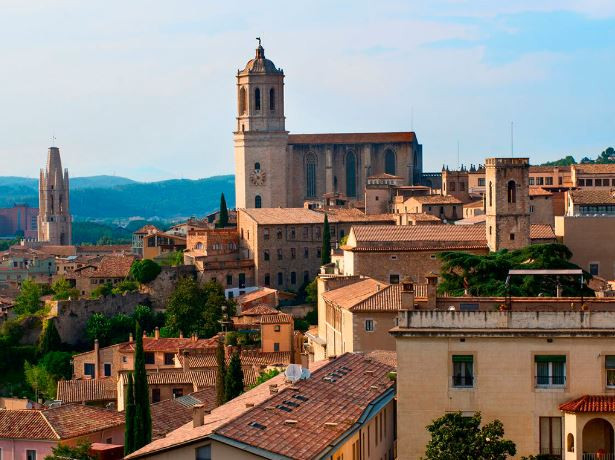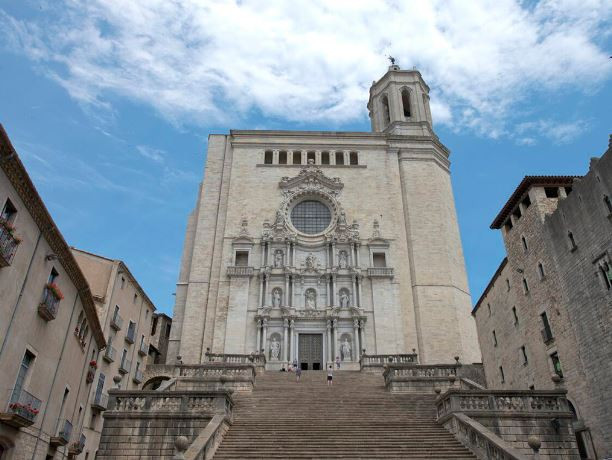 Choose your schedule
08:00 AM - 02:30 PM
$127.41
Choose your schedule
08:00 AM - 02:30 PM
$127.41
Choose your schedule
08:00 AM - 02:30 PM
$127.41
Choose your schedule
08:00 AM - 02:30 PM
$127.41
Choose your schedule
08:00 AM - 02:30 PM
$127.41
Choose your schedule
08:00 AM - 02:30 PM
$127.41
Choose your schedule
08:00 AM - 02:30 PM
$120.82
Choose your schedule
08:00 AM - 02:30 PM
$120.82
Choose your schedule
08:00 AM - 02:30 PM
$120.82
Choose your schedule
08:00 AM - 02:30 PM
$120.82
Choose your schedule
08:00 AM - 02:30 PM
$120.82
Choose your schedule
08:00 AM - 02:30 PM
$120.82
Choose your schedule
08:00 AM - 02:30 PM
$120.82
Choose your schedule
08:00 AM - 02:30 PM
$120.82
Choose your schedule
08:00 AM - 02:30 PM
$120.82
Choose your schedule
08:00 AM - 02:30 PM
$120.82
Choose your schedule
08:00 AM - 02:30 PM
$120.82
Choose your schedule
08:00 AM - 02:30 PM
$120.82
Choose your schedule
08:00 AM - 02:30 PM
$120.82
Choose your schedule
08:00 AM - 02:30 PM
$120.82
Choose your schedule
08:00 AM - 02:30 PM
$120.82
Choose your schedule
08:00 AM - 02:30 PM
$120.82
Choose your schedule
08:00 AM - 02:30 PM
$120.82
Choose your schedule
08:00 AM - 02:30 PM
$120.82
Choose your schedule
08:00 AM - 02:30 PM
$120.82
Choose your schedule
08:00 AM - 02:30 PM
$120.82
Choose your schedule
08:00 AM - 02:30 PM
$120.82
Choose your schedule
08:00 AM - 02:30 PM
$120.82
Choose your schedule
08:00 AM - 02:30 PM
$120.82
Choose your schedule
08:00 AM - 02:30 PM
$120.82
Choose your schedule
08:00 AM - 02:30 PM
$120.82
Choose your schedule
08:00 AM - 02:30 PM
$120.82
Choose your schedule
08:00 AM - 02:30 PM
$127.41
Choose your schedule
08:00 AM - 02:30 PM
$127.41
Choose your schedule
08:00 AM - 02:30 PM
$127.41
Choose your schedule
08:00 AM - 02:30 PM
$127.41
Choose your schedule
08:00 AM - 02:30 PM
$127.41
Choose your schedule
08:00 AM - 02:30 PM
$127.41
Choose your schedule
08:00 AM - 02:30 PM
$127.41
Choose your schedule
08:00 AM - 02:30 PM
$127.41
Choose your schedule
08:00 AM - 02:30 PM
$127.41
Choose your schedule
08:00 AM - 02:30 PM
$127.41
Choose your schedule
08:00 AM - 02:30 PM
$127.41
Choose your schedule
08:00 AM - 02:30 PM
$127.41
Choose your schedule
08:00 AM - 02:30 PM
$127.41
Choose your schedule
08:00 AM - 02:30 PM
$127.41
Choose your schedule
08:00 AM - 02:30 PM
$127.41
Choose your schedule
08:00 AM - 02:30 PM
$127.41
Choose your schedule
08:00 AM - 02:30 PM
$127.41
Choose your schedule
08:00 AM - 02:30 PM
$127.41
Choose your schedule
08:00 AM - 02:30 PM
$127.41
Choose your schedule
08:00 AM - 02:30 PM
$127.41
Choose your schedule
08:00 AM - 02:30 PM
$127.41
Choose your schedule
08:00 AM - 02:30 PM
$127.41
Choose your schedule
08:00 AM - 02:30 PM
$127.41
Choose your schedule
08:00 AM - 02:30 PM
$127.41
Choose your schedule
08:00 AM - 02:30 PM
$127.41
Choose your schedule
08:00 AM - 02:30 PM
$127.41
Choose your schedule
08:00 AM - 02:30 PM
$127.41
Choose your schedule
08:00 AM - 02:30 PM
$127.41
Choose your schedule
08:00 AM - 02:30 PM
$127.41
Choose your schedule
08:00 AM - 02:30 PM
$127.41
Choose your schedule
08:00 AM - 02:30 PM
$127.41
Choose your schedule
08:00 AM - 02:30 PM
$127.41
Choose your schedule
08:00 AM - 02:30 PM
$127.41
Choose your schedule
08:00 AM - 02:30 PM
$127.41
Choose your schedule
08:00 AM - 02:30 PM
$127.41
Choose your schedule
08:00 AM - 02:30 PM
$127.41
Choose your schedule
08:00 AM - 02:30 PM
$127.41
Choose your schedule
08:00 AM - 02:30 PM
$127.41
Choose your schedule
08:00 AM - 02:30 PM
$127.41
Choose your schedule
08:00 AM - 02:30 PM
$127.41
Choose your schedule
08:00 AM - 02:30 PM
$127.41
Choose your schedule
08:00 AM - 02:30 PM
$127.41
Choose your schedule
08:00 AM - 02:30 PM
$127.41
Choose your schedule
08:00 AM - 02:30 PM
$127.41
Choose your schedule
08:00 AM - 02:30 PM
$127.41
Choose your schedule
08:00 AM - 02:30 PM
$127.41
Choose your schedule
08:00 AM - 02:30 PM
$127.41
Choose your schedule
08:00 AM - 02:30 PM
$127.41
Choose your schedule
08:00 AM - 02:30 PM
$127.41
Choose your schedule
08:00 AM - 02:30 PM
$127.41
Choose your schedule
08:00 AM - 02:30 PM
$127.41
Choose your schedule
08:00 AM - 02:30 PM
$127.41
Choose your schedule
08:00 AM - 02:30 PM
$127.41
Choose your schedule
08:00 AM - 02:30 PM
$127.41
Choose your schedule
08:00 AM - 02:30 PM
$127.41
Choose your schedule
08:00 AM - 02:30 PM
$127.41
Choose your schedule
08:00 AM - 02:30 PM
$127.41
Choose your schedule
08:00 AM - 02:30 PM
$127.41
Choose your schedule
08:00 AM - 02:30 PM
$127.41
Choose your schedule
08:00 AM - 02:30 PM
$127.41
Choose your schedule
08:00 AM - 02:30 PM
$127.41
Choose your schedule
08:00 AM - 02:30 PM
$127.41
Choose your schedule
08:00 AM - 02:30 PM
$127.41
Choose your schedule
08:00 AM - 02:30 PM
$127.41
Choose your schedule
08:00 AM - 02:30 PM
$127.41
Choose your schedule
08:00 AM - 02:30 PM
$127.41
Choose your schedule
08:00 AM - 02:30 PM
$127.41
Choose your schedule
08:00 AM - 02:30 PM
$127.41
Choose your schedule
08:00 AM - 02:30 PM
$127.41
Choose your schedule
08:00 AM - 02:30 PM
$127.41
Choose your schedule
08:00 AM - 02:30 PM
$127.41
Choose your schedule
08:00 AM - 02:30 PM
$127.41
Choose your schedule
08:00 AM - 02:30 PM
$127.41
Choose your schedule
08:00 AM - 02:30 PM
$127.41
Choose your schedule
08:00 AM - 02:30 PM
$127.41
Choose your schedule
08:00 AM - 02:30 PM
$127.41
Choose your schedule
08:00 AM - 02:30 PM
$127.41
Choose your schedule
08:00 AM - 02:30 PM
$127.41
Choose your schedule
08:00 AM - 02:30 PM
$127.41
Choose your schedule
08:00 AM - 02:30 PM
$127.41
Choose your schedule
08:00 AM - 02:30 PM
$127.41
Choose your schedule
08:00 AM - 02:30 PM
$127.41
Choose your schedule
08:00 AM - 02:30 PM
$127.41
Choose your schedule
08:00 AM - 02:30 PM
$127.41
Choose your schedule
08:00 AM - 02:30 PM
$127.41
Choose your schedule
08:00 AM - 02:30 PM
$127.41
Choose your schedule
08:00 AM - 02:30 PM
$127.41
Choose your schedule
08:00 AM - 02:30 PM
$127.41
Choose your schedule
08:00 AM - 02:30 PM
$127.41
Choose your schedule
08:00 AM - 02:30 PM
$127.41
Choose your schedule
08:00 AM - 02:30 PM
$127.41
Choose your schedule
08:00 AM - 02:30 PM
$127.41
Choose your schedule
08:00 AM - 02:30 PM
$127.41
Choose your schedule
08:00 AM - 02:30 PM
$127.41
Choose your schedule
08:00 AM - 02:30 PM
$127.41
Choose your schedule
08:00 AM - 02:30 PM
$127.41
Choose your schedule
08:00 AM - 02:30 PM
$127.41
Choose your schedule
08:00 AM - 02:30 PM
$127.41
Choose your schedule
08:00 AM - 02:30 PM
$127.41
Choose your schedule
08:00 AM - 02:30 PM
$127.41
Choose your schedule
08:00 AM - 02:30 PM
$127.41
Choose your schedule
08:00 AM - 02:30 PM
$127.41
Choose your schedule
08:00 AM - 02:30 PM
$127.41
Choose your schedule
08:00 AM - 02:30 PM
$127.41
Choose your schedule
08:00 AM - 02:30 PM
$127.41
Choose your schedule
08:00 AM - 02:30 PM
$127.41
About the Experience
Explore Northern Catalonia's largest city with a day trip to Girona from Barcelona. Medieval streets and one of the best preserved Jewish quarters in Europe, Girona exudes its cultural and historical heritage at every corner.
Travel by bus from Barcelona early in the morning and make the most of the day. Once you reach Girona, your expert guide will lead you through the historical center, where cobbled streets take you from monument to monument.

Visit the towering Cathedral with its 86 steps that lead up to it, and stroll along well-preserved medieval streets towards the famous pastel-colored houses lining the river bank. Your guide will bring the city's history to life through entertaining anecdotes and stories allowing you to truly appreciate Girona's artistic heritage. At the end of the tour, you have some free time to enjoy the city by yourself before returning to Barcelona in the afternoon.
* Please make sure you arrive at the meeting point at least 15 minutes prior to the Tour start time.
Unlock a World of Exclusive Perks
Unlock a world of privileges with our Travel Rewards Program. Sign up and instantly enjoy.