Land Tours: Sagrada Familia and Park Güell Guided Tour
Location: Barcelona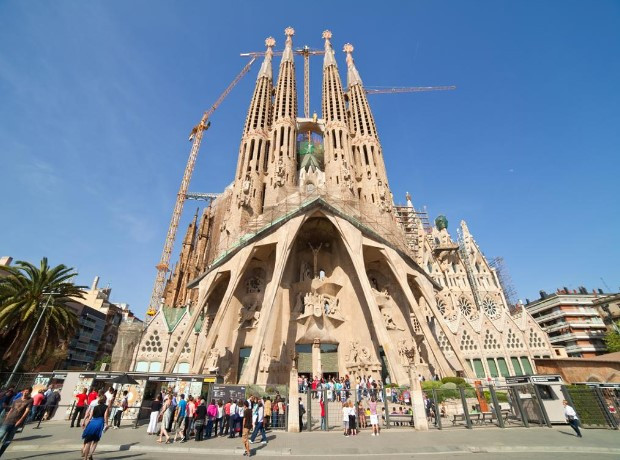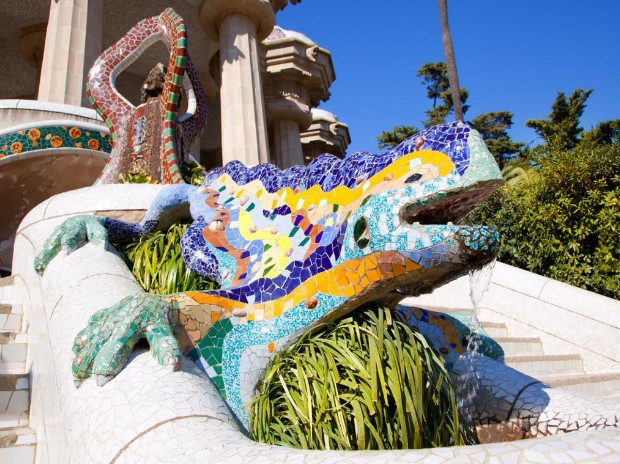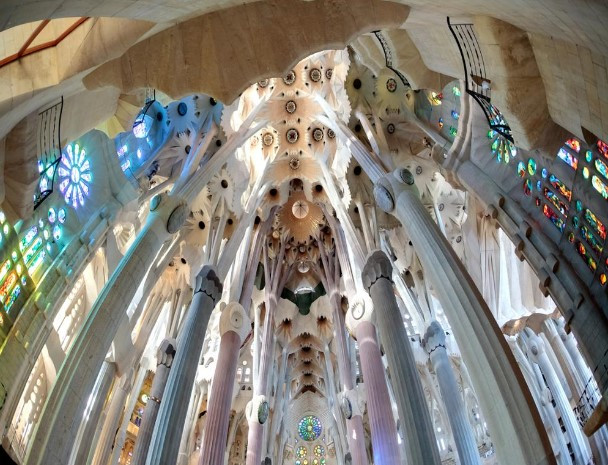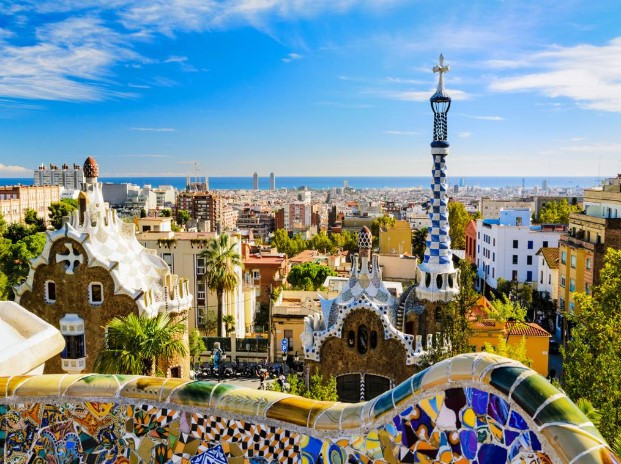 Choose your schedule
10:00 AM - 02:30 PM
$180.13
Choose your schedule
10:00 AM - 02:30 PM
$180.13
Choose your schedule
10:00 AM - 02:30 PM
$180.13
Choose your schedule
10:00 AM - 02:30 PM
$180.13
Choose your schedule
10:00 AM - 02:30 PM
$180.13
Choose your schedule
10:00 AM - 02:30 PM
$180.13
Choose your schedule
10:00 AM - 02:30 PM
$180.13
Choose your schedule
10:00 AM - 02:30 PM
$180.13
Choose your schedule
10:00 AM - 02:30 PM
$180.13
Choose your schedule
10:00 AM - 02:30 PM
$180.13
Choose your schedule
10:00 AM - 02:30 PM
$180.13
Choose your schedule
10:00 AM - 02:30 PM
$180.13
Choose your schedule
10:00 AM - 02:30 PM
$180.13
Choose your schedule
10:00 AM - 02:30 PM
$180.13
Choose your schedule
10:00 AM - 02:30 PM
$180.13
Choose your schedule
10:00 AM - 02:30 PM
$180.13
Choose your schedule
10:00 AM - 02:30 PM
$180.13
Choose your schedule
10:00 AM - 02:30 PM
$180.13
Choose your schedule
10:00 AM - 02:30 PM
$180.13
Choose your schedule
10:00 AM - 02:30 PM
$180.13
Choose your schedule
10:00 AM - 02:30 PM
$180.13
Choose your schedule
10:00 AM - 02:30 PM
$180.13
Choose your schedule
10:00 AM - 02:30 PM
$180.13
Choose your schedule
10:00 AM - 02:30 PM
$180.13
Choose your schedule
10:00 AM - 02:30 PM
$180.13
Choose your schedule
10:00 AM - 02:30 PM
$180.13
Choose your schedule
10:00 AM - 02:30 PM
$185.47
Choose your schedule
10:00 AM - 02:30 PM
$185.47
Choose your schedule
10:00 AM - 02:30 PM
$185.47
Choose your schedule
10:00 AM - 02:30 PM
$185.47
Choose your schedule
10:00 AM - 02:30 PM
$185.47
Choose your schedule
10:00 AM - 02:30 PM
$185.47
Choose your schedule
10:00 AM - 02:30 PM
$185.47
Choose your schedule
10:00 AM - 02:30 PM
$185.47
Choose your schedule
10:00 AM - 02:30 PM
$185.47
Choose your schedule
10:00 AM - 02:30 PM
$185.47
Choose your schedule
10:00 AM - 02:30 PM
$185.47
Choose your schedule
10:00 AM - 02:30 PM
$185.47
Choose your schedule
10:00 AM - 02:30 PM
$185.47
Choose your schedule
10:00 AM - 02:30 PM
$185.47
Choose your schedule
10:00 AM - 02:30 PM
$185.47
Choose your schedule
10:00 AM - 02:30 PM
$185.47
Choose your schedule
10:00 AM - 02:30 PM
$185.47
Choose your schedule
10:00 AM - 02:30 PM
$185.47
Choose your schedule
10:00 AM - 02:30 PM
$185.47
Choose your schedule
10:00 AM - 02:30 PM
$185.47
Choose your schedule
10:00 AM - 02:30 PM
$185.47
Choose your schedule
10:00 AM - 02:30 PM
$185.47
Choose your schedule
10:00 AM - 02:30 PM
$185.47
Choose your schedule
10:00 AM - 02:30 PM
$185.47
Choose your schedule
10:00 AM - 02:30 PM
$185.47
Choose your schedule
10:00 AM - 02:30 PM
$185.47
Choose your schedule
10:00 AM - 02:30 PM
$185.47
Choose your schedule
10:00 AM - 02:30 PM
$185.47
Choose your schedule
10:00 AM - 02:30 PM
$185.47
Choose your schedule
10:00 AM - 02:30 PM
$180.13
Choose your schedule
10:00 AM - 02:30 PM
$180.13
Choose your schedule
10:00 AM - 02:30 PM
$180.13
Choose your schedule
10:00 AM - 02:30 PM
$180.13
Choose your schedule
10:00 AM - 02:30 PM
$180.13
Choose your schedule
10:00 AM - 02:30 PM
$180.13
Choose your schedule
10:00 AM - 02:30 PM
$180.13
Choose your schedule
10:00 AM - 02:30 PM
$180.13
Choose your schedule
10:00 AM - 02:30 PM
$180.13
Choose your schedule
10:00 AM - 02:30 PM
$180.13
Choose your schedule
10:00 AM - 02:30 PM
$180.13
Choose your schedule
10:00 AM - 02:30 PM
$180.13
Choose your schedule
10:00 AM - 02:30 PM
$180.13
Choose your schedule
10:00 AM - 02:30 PM
$180.13
Choose your schedule
10:00 AM - 02:30 PM
$180.13
Choose your schedule
10:00 AM - 02:30 PM
$180.13
Choose your schedule
10:00 AM - 02:30 PM
$180.13
Choose your schedule
10:00 AM - 02:30 PM
$180.13
Choose your schedule
10:00 AM - 02:30 PM
$180.13
Choose your schedule
10:00 AM - 02:30 PM
$180.13
Choose your schedule
10:00 AM - 02:30 PM
$180.13
Choose your schedule
10:00 AM - 02:30 PM
$180.13
Choose your schedule
10:00 AM - 02:30 PM
$180.13
Choose your schedule
10:00 AM - 02:30 PM
$180.13
Choose your schedule
10:00 AM - 02:30 PM
$180.13
Choose your schedule
10:00 AM - 02:30 PM
$180.13
Choose your schedule
10:00 AM - 02:30 PM
$180.13
Choose your schedule
10:00 AM - 02:30 PM
$180.13
Choose your schedule
10:00 AM - 02:30 PM
$180.13
Choose your schedule
10:00 AM - 02:30 PM
$180.13
Choose your schedule
10:00 AM - 02:30 PM
$180.13
Choose your schedule
10:00 AM - 02:30 PM
$180.13
Choose your schedule
10:00 AM - 02:30 PM
$180.13
Choose your schedule
10:00 AM - 02:30 PM
$180.13
Choose your schedule
10:00 AM - 02:30 PM
$180.13
Choose your schedule
10:00 AM - 02:30 PM
$180.13
Choose your schedule
10:00 AM - 02:30 PM
$180.13
Choose your schedule
10:00 AM - 02:30 PM
$180.13
Choose your schedule
10:00 AM - 02:30 PM
$180.13
Choose your schedule
10:00 AM - 02:30 PM
$180.13
Choose your schedule
10:00 AM - 02:30 PM
$180.13
Choose your schedule
10:00 AM - 02:30 PM
$180.13
Choose your schedule
10:00 AM - 02:30 PM
$180.13
Choose your schedule
10:00 AM - 02:30 PM
$180.13
Choose your schedule
10:00 AM - 02:30 PM
$180.13
Choose your schedule
10:00 AM - 02:30 PM
$180.13
Choose your schedule
10:00 AM - 02:30 PM
$180.13
Choose your schedule
10:00 AM - 02:30 PM
$180.13
Choose your schedule
10:00 AM - 02:30 PM
$180.13
Choose your schedule
10:00 AM - 02:30 PM
$180.13
Choose your schedule
10:00 AM - 02:30 PM
$180.13
Choose your schedule
10:00 AM - 02:30 PM
$180.13
Choose your schedule
10:00 AM - 02:30 PM
$180.13
Choose your schedule
10:00 AM - 02:30 PM
$180.13
Choose your schedule
10:00 AM - 02:30 PM
$180.13
Choose your schedule
10:00 AM - 02:30 PM
$180.13
Choose your schedule
10:00 AM - 02:30 PM
$180.13
Choose your schedule
10:00 AM - 02:30 PM
$180.13
Choose your schedule
10:00 AM - 02:30 PM
$180.13
Choose your schedule
10:00 AM - 02:30 PM
$180.13
Choose your schedule
10:00 AM - 02:30 PM
$180.13
Choose your schedule
10:00 AM - 02:30 PM
$180.13
Choose your schedule
10:00 AM - 02:30 PM
$180.13
Choose your schedule
10:00 AM - 02:30 PM
$180.13
Choose your schedule
10:00 AM - 02:30 PM
$180.13
Choose your schedule
10:00 AM - 02:30 PM
$180.13
Choose your schedule
10:00 AM - 02:30 PM
$180.13
Choose your schedule
10:00 AM - 02:30 PM
$180.13
Choose your schedule
10:00 AM - 02:30 PM
$180.13
Choose your schedule
10:00 AM - 02:30 PM
$180.13
Choose your schedule
10:00 AM - 02:30 PM
$180.13
Choose your schedule
10:00 AM - 02:30 PM
$180.13
Choose your schedule
10:00 AM - 02:30 PM
$180.13
Choose your schedule
10:00 AM - 02:30 PM
$180.13
Choose your schedule
10:00 AM - 02:30 PM
$180.13
Choose your schedule
10:00 AM - 02:30 PM
$180.13
Choose your schedule
10:00 AM - 02:30 PM
$180.13
Choose your schedule
10:00 AM - 02:30 PM
$180.13
Choose your schedule
10:00 AM - 02:30 PM
$180.13
Choose your schedule
10:00 AM - 02:30 PM
$180.13
Choose your schedule
10:00 AM - 02:30 PM
$180.13
Choose your schedule
10:00 AM - 02:30 PM
$180.13
Choose your schedule
10:00 AM - 02:30 PM
$180.13
Choose your schedule
10:00 AM - 02:30 PM
$180.13
Choose your schedule
10:00 AM - 02:30 PM
$180.13
Choose your schedule
10:00 AM - 02:30 PM
$180.13
Choose your schedule
10:00 AM - 02:30 PM
$180.13
Choose your schedule
10:00 AM - 02:30 PM
$180.13
Choose your schedule
10:00 AM - 02:30 PM
$180.13
Choose your schedule
10:00 AM - 02:30 PM
$180.13
Choose your schedule
10:00 AM - 02:30 PM
$180.13
Choose your schedule
10:00 AM - 02:30 PM
$180.13
Choose your schedule
10:00 AM - 02:30 PM
$180.13
Choose your schedule
10:00 AM - 02:30 PM
$180.13
Choose your schedule
10:00 AM - 02:30 PM
$180.13
Choose your schedule
10:00 AM - 02:30 PM
$180.13
Choose your schedule
10:00 AM - 02:30 PM
$180.13
Choose your schedule
10:00 AM - 02:30 PM
$180.13
Choose your schedule
10:00 AM - 02:30 PM
$180.13
Choose your schedule
10:00 AM - 02:30 PM
$180.13
Choose your schedule
10:00 AM - 02:30 PM
$180.13
Choose your schedule
10:00 AM - 02:30 PM
$180.13
Choose your schedule
10:00 AM - 02:30 PM
$180.13
Choose your schedule
10:00 AM - 02:30 PM
$180.13
Choose your schedule
10:00 AM - 02:30 PM
$180.13
Choose your schedule
10:00 AM - 02:30 PM
$180.13
Choose your schedule
10:00 AM - 02:30 PM
$180.13
Choose your schedule
10:00 AM - 02:30 PM
$180.13
Choose your schedule
10:00 AM - 02:30 PM
$180.13
Choose your schedule
10:00 AM - 02:30 PM
$180.13
Choose your schedule
10:00 AM - 02:30 PM
$180.13
Choose your schedule
10:00 AM - 02:30 PM
$180.13
Choose your schedule
10:00 AM - 02:30 PM
$180.13
Choose your schedule
10:00 AM - 02:30 PM
$180.13
Choose your schedule
10:00 AM - 02:30 PM
$180.13
Choose your schedule
10:00 AM - 02:30 PM
$180.13
Choose your schedule
10:00 AM - 02:30 PM
$180.13
Choose your schedule
10:00 AM - 02:30 PM
$180.13
Choose your schedule
10:00 AM - 02:30 PM
$180.13
Choose your schedule
10:00 AM - 02:30 PM
$180.13
Choose your schedule
10:00 AM - 02:30 PM
$180.13
Choose your schedule
10:00 AM - 02:30 PM
$180.13
Choose your schedule
10:00 AM - 02:30 PM
$180.13
Choose your schedule
10:00 AM - 02:30 PM
$180.13
Choose your schedule
10:00 AM - 02:30 PM
$180.13
Choose your schedule
10:00 AM - 02:30 PM
$180.13
Choose your schedule
10:00 AM - 02:30 PM
$180.13
Choose your schedule
10:00 AM - 02:30 PM
$180.13
Choose your schedule
10:00 AM - 02:30 PM
$180.13
Choose your schedule
10:00 AM - 02:30 PM
$180.13
Choose your schedule
10:00 AM - 02:30 PM
$180.13
Choose your schedule
10:00 AM - 02:30 PM
$180.13
Choose your schedule
10:00 AM - 02:30 PM
$180.13
Choose your schedule
10:00 AM - 02:30 PM
$180.13
Choose your schedule
10:00 AM - 02:30 PM
$180.13
Choose your schedule
10:00 AM - 02:30 PM
$180.13
Choose your schedule
10:00 AM - 02:30 PM
$180.13
Choose your schedule
10:00 AM - 02:30 PM
$180.13
Choose your schedule
10:00 AM - 02:30 PM
$180.13
Choose your schedule
10:00 AM - 02:30 PM
$180.13
Choose your schedule
10:00 AM - 02:30 PM
$180.13
Choose your schedule
10:00 AM - 02:30 PM
$180.13
Choose your schedule
10:00 AM - 02:30 PM
$180.13
Choose your schedule
10:00 AM - 02:30 PM
$180.13
Choose your schedule
10:00 AM - 02:30 PM
$180.13
Choose your schedule
10:00 AM - 02:30 PM
$180.13
Choose your schedule
10:00 AM - 02:30 PM
$180.13
Choose your schedule
10:00 AM - 02:30 PM
$180.13
Choose your schedule
10:00 AM - 02:30 PM
$180.13
Choose your schedule
10:00 AM - 02:30 PM
$180.13
Choose your schedule
10:00 AM - 02:30 PM
$180.13
Choose your schedule
10:00 AM - 02:30 PM
$180.13
Choose your schedule
10:00 AM - 02:30 PM
$180.13
Choose your schedule
10:00 AM - 02:30 PM
$180.13
Choose your schedule
10:00 AM - 02:30 PM
$180.13
Choose your schedule
10:00 AM - 02:30 PM
$180.13
Choose your schedule
10:00 AM - 02:30 PM
$180.13
Choose your schedule
10:00 AM - 02:30 PM
$180.13
Choose your schedule
10:00 AM - 02:30 PM
$180.13
Choose your schedule
10:00 AM - 02:30 PM
$180.13
Choose your schedule
10:00 AM - 02:30 PM
$180.13
Choose your schedule
10:00 AM - 02:30 PM
$180.13
Choose your schedule
10:00 AM - 02:30 PM
$180.13
Choose your schedule
10:00 AM - 02:30 PM
$180.13
Choose your schedule
10:00 AM - 02:30 PM
$180.13
Choose your schedule
10:00 AM - 02:30 PM
$180.13
Choose your schedule
10:00 AM - 02:30 PM
$180.13
Choose your schedule
10:00 AM - 02:30 PM
$180.13
Choose your schedule
10:00 AM - 02:30 PM
$180.13
Choose your schedule
10:00 AM - 02:30 PM
$180.13
Choose your schedule
10:00 AM - 02:30 PM
$180.13
Choose your schedule
10:00 AM - 02:30 PM
$180.13
Choose your schedule
10:00 AM - 02:30 PM
$180.13
Choose your schedule
10:00 AM - 02:30 PM
$180.13
Choose your schedule
10:00 AM - 02:30 PM
$180.13
Choose your schedule
10:00 AM - 02:30 PM
$180.13
Choose your schedule
10:00 AM - 02:30 PM
$180.13
Choose your schedule
10:00 AM - 02:30 PM
$180.13
Choose your schedule
10:00 AM - 02:30 PM
$180.13
Choose your schedule
10:00 AM - 02:30 PM
$180.13
Choose your schedule
10:00 AM - 02:30 PM
$180.13
Choose your schedule
10:00 AM - 02:30 PM
$180.13
Choose your schedule
10:00 AM - 02:30 PM
$180.13
Choose your schedule
10:00 AM - 02:30 PM
$180.13
Choose your schedule
10:00 AM - 02:30 PM
$180.13
Choose your schedule
10:00 AM - 02:30 PM
$180.13
Choose your schedule
10:00 AM - 02:30 PM
$180.13
Choose your schedule
10:00 AM - 02:30 PM
$180.13
Choose your schedule
10:00 AM - 02:30 PM
$180.13
Choose your schedule
10:00 AM - 02:30 PM
$180.13
Choose your schedule
10:00 AM - 02:30 PM
$180.13
Choose your schedule
10:00 AM - 02:30 PM
$180.13
Choose your schedule
10:00 AM - 02:30 PM
$180.13
Choose your schedule
10:00 AM - 02:30 PM
$180.13
Choose your schedule
10:00 AM - 02:30 PM
$180.13
Choose your schedule
10:00 AM - 02:30 PM
$180.13
Choose your schedule
10:00 AM - 02:30 PM
$180.13
Choose your schedule
10:00 AM - 02:30 PM
$180.13
Choose your schedule
10:00 AM - 02:30 PM
$180.13
Choose your schedule
10:00 AM - 02:30 PM
$180.13
Choose your schedule
10:00 AM - 02:30 PM
$180.13
Choose your schedule
10:00 AM - 02:30 PM
$180.13
Choose your schedule
10:00 AM - 02:30 PM
$180.13
Choose your schedule
10:00 AM - 02:30 PM
$180.13
Choose your schedule
10:00 AM - 02:30 PM
$180.13
Choose your schedule
10:00 AM - 02:30 PM
$180.13
Choose your schedule
10:00 AM - 02:30 PM
$180.13
Choose your schedule
10:00 AM - 02:30 PM
$180.13
Choose your schedule
10:00 AM - 02:30 PM
$180.13
Choose your schedule
10:00 AM - 02:30 PM
$180.13
Choose your schedule
10:00 AM - 02:30 PM
$180.13
Choose your schedule
10:00 AM - 02:30 PM
$180.13
Choose your schedule
10:00 AM - 02:30 PM
$180.13
Choose your schedule
10:00 AM - 02:30 PM
$180.13
Choose your schedule
10:00 AM - 02:30 PM
$180.13
Choose your schedule
10:00 AM - 02:30 PM
$180.13
Choose your schedule
10:00 AM - 02:30 PM
$180.13
Choose your schedule
10:00 AM - 02:30 PM
$180.13
Choose your schedule
10:00 AM - 02:30 PM
$180.13
Choose your schedule
10:00 AM - 02:30 PM
$180.13
Choose your schedule
10:00 AM - 02:30 PM
$180.13
Choose your schedule
10:00 AM - 02:30 PM
$180.13
Choose your schedule
10:00 AM - 02:30 PM
$180.13
Choose your schedule
10:00 AM - 02:30 PM
$180.13
Choose your schedule
10:00 AM - 02:30 PM
$180.13
Choose your schedule
10:00 AM - 02:30 PM
$180.13
Choose your schedule
10:00 AM - 02:30 PM
$180.13
Choose your schedule
10:00 AM - 02:30 PM
$180.13
Choose your schedule
10:00 AM - 02:30 PM
$180.13
Choose your schedule
10:00 AM - 02:30 PM
$180.13
Choose your schedule
10:00 AM - 02:30 PM
$180.13
Choose your schedule
10:00 AM - 02:30 PM
$180.13
Choose your schedule
10:00 AM - 02:30 PM
$180.13
Choose your schedule
10:00 AM - 02:30 PM
$180.13
Choose your schedule
10:00 AM - 02:30 PM
$180.13
Choose your schedule
10:00 AM - 02:30 PM
$180.13
Choose your schedule
10:00 AM - 02:30 PM
$180.13
Choose your schedule
10:00 AM - 02:30 PM
$180.13
Choose your schedule
10:00 AM - 02:30 PM
$180.13
Choose your schedule
10:00 AM - 02:30 PM
$180.13
Choose your schedule
10:00 AM - 02:30 PM
$180.13
Choose your schedule
10:00 AM - 02:30 PM
$180.13
Choose your schedule
10:00 AM - 02:30 PM
$180.13
Choose your schedule
10:00 AM - 02:30 PM
$180.13
Choose your schedule
10:00 AM - 02:30 PM
$180.13
Choose your schedule
10:00 AM - 02:30 PM
$180.13
Choose your schedule
10:00 AM - 02:30 PM
$180.13
Choose your schedule
10:00 AM - 02:30 PM
$180.13
Choose your schedule
10:00 AM - 02:30 PM
$180.13
Choose your schedule
10:00 AM - 02:30 PM
$180.13
Choose your schedule
10:00 AM - 02:30 PM
$180.13
Choose your schedule
10:00 AM - 02:30 PM
$180.13
Choose your schedule
10:00 AM - 02:30 PM
$180.13
Choose your schedule
10:00 AM - 02:30 PM
$180.13
Choose your schedule
10:00 AM - 02:30 PM
$180.13
Choose your schedule
10:00 AM - 02:30 PM
$180.13
Choose your schedule
10:00 AM - 02:30 PM
$180.13
Choose your schedule
10:00 AM - 02:30 PM
$180.13
Choose your schedule
10:00 AM - 02:30 PM
$180.13
Choose your schedule
10:00 AM - 02:30 PM
$180.13
Choose your schedule
10:00 AM - 02:30 PM
$180.13
Choose your schedule
10:00 AM - 02:30 PM
$180.13
Choose your schedule
10:00 AM - 02:30 PM
$180.13
Choose your schedule
10:00 AM - 02:30 PM
$180.13
Choose your schedule
10:00 AM - 02:30 PM
$180.13
Choose your schedule
10:00 AM - 02:30 PM
$180.13
Choose your schedule
10:00 AM - 02:30 PM
$180.13
Choose your schedule
10:00 AM - 02:30 PM
$180.13
Choose your schedule
10:00 AM - 02:30 PM
$180.13
Choose your schedule
10:00 AM - 02:30 PM
$180.13
Choose your schedule
10:00 AM - 02:30 PM
$180.13
Choose your schedule
10:00 AM - 02:30 PM
$180.13
Choose your schedule
10:00 AM - 02:30 PM
$180.13
Choose your schedule
10:00 AM - 02:30 PM
$180.13
Choose your schedule
10:00 AM - 02:30 PM
$180.13
Choose your schedule
10:00 AM - 02:30 PM
$180.13
Choose your schedule
10:00 AM - 02:30 PM
$180.13
Choose your schedule
10:00 AM - 02:30 PM
$180.13
Choose your schedule
10:00 AM - 02:30 PM
$180.13
Choose your schedule
10:00 AM - 02:30 PM
$180.13
Choose your schedule
10:00 AM - 02:30 PM
$180.13
Choose your schedule
10:00 AM - 02:30 PM
$180.13
Choose your schedule
10:00 AM - 02:30 PM
$180.13
Choose your schedule
10:00 AM - 02:30 PM
$180.13
Choose your schedule
10:00 AM - 02:30 PM
$180.13
Choose your schedule
10:00 AM - 02:30 PM
$180.13
Choose your schedule
10:00 AM - 02:30 PM
$180.13
Choose your schedule
10:00 AM - 02:30 PM
$180.13
Choose your schedule
10:00 AM - 02:30 PM
$180.13
Choose your schedule
10:00 AM - 02:30 PM
$180.13
Choose your schedule
10:00 AM - 02:30 PM
$180.13
Choose your schedule
10:00 AM - 02:30 PM
$180.13
Choose your schedule
10:00 AM - 02:30 PM
$180.13
Choose your schedule
10:00 AM - 02:30 PM
$180.13
Choose your schedule
10:00 AM - 02:30 PM
$180.13
Choose your schedule
10:00 AM - 02:30 PM
$180.13
Choose your schedule
10:00 AM - 02:30 PM
$180.13
Choose your schedule
10:00 AM - 02:30 PM
$180.13
Choose your schedule
10:00 AM - 02:30 PM
$180.13
Choose your schedule
10:00 AM - 02:30 PM
$180.13
Choose your schedule
10:00 AM - 02:30 PM
$180.13
Choose your schedule
10:00 AM - 02:30 PM
$180.13
Choose your schedule
10:00 AM - 02:30 PM
$180.13
Choose your schedule
10:00 AM - 02:30 PM
$180.13
Choose your schedule
10:00 AM - 02:30 PM
$180.13
Choose your schedule
10:00 AM - 02:30 PM
$180.13
About the Experience
Park Güell - Much more than a simple park... you will not find any park like this one in the world!
Antoni Gaudi was commissioned to build this architectural wonder by Count Güell, who wanted him to plan an elegant residential area. Today it is a public park and it belongs to the city heritage. It has been declared UNESCO's World heritage site and is just another wonder that awaits you on your visit to Barcelona.
Enter Park Güell and descend the big staircase dominated by the dragon, decorated with a mosaic of ceramic tiles, the Catalan style known as "trencadís". This dragon is one of the most characteristic images of Barcelona. Originally written Park Güell (using the English spelling), the park is arranged around a large central square bordered by a snaky bench covered by the "trencadís" mosaic style. Below the square, the roof is supported by 86 Doric columns shaped like trees, with paths between them, and viaducts on sloping columns: Gaudí's work unites nature and architecture like no other does.
In Park Güell there is also a small house where Gaudí lived during a period of his life. The house has been converted into a museum and contains interesting furniture also designed by Gaudí. (Not included).
Sagrada Familia - Antoni Gaudi's most famous and most recognisable works.
The Sagrada Familia is one of the most visited buildings in the world. Visit the astonishing interior of this Basilica, where vaults reach seventy metres. Antoni Gaudí designed a Latin cross plan with five aisles, extremely rich in ornamentation and symbolism. We will also visit the Sagrada Familia museum, where you will see an exhibition of drawings, plaster models and pictures about the history and development of this basilica from its early beginnings to the present day. The museum will also give valuable information about Antoni Gaudi´s life and career.
The famous architect, one of the greatest innovators of his time worked and lived in Barcelona. He left behind numerous treasures for the discerning tourist to discover around the city.
* Other time schedules available; please ask after booking.
Unlock a World of Exclusive Perks
Unlock a world of privileges with our Travel Rewards Program. Sign up and instantly enjoy.