Boat Tours: Bay of Palma - Catamaran Excursion including Lunch and Soft Drinks
Location: Palma de Mallorca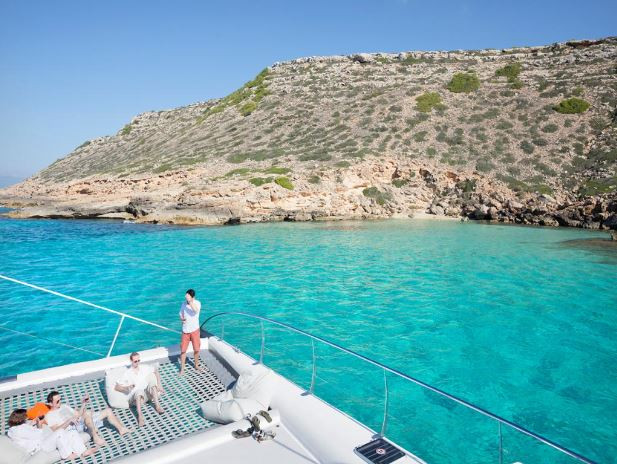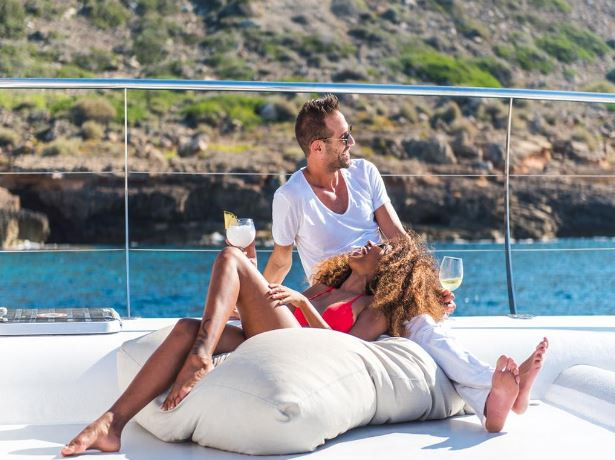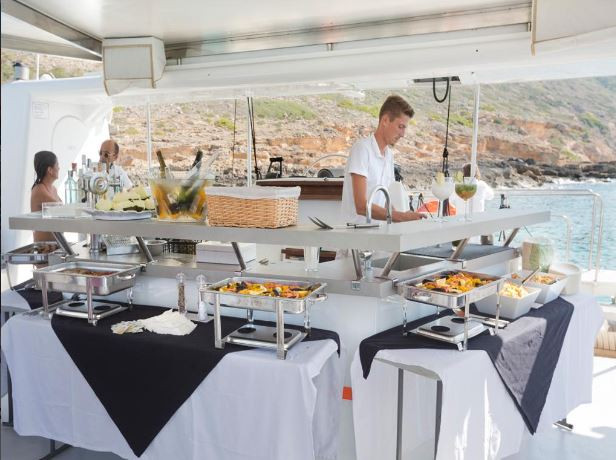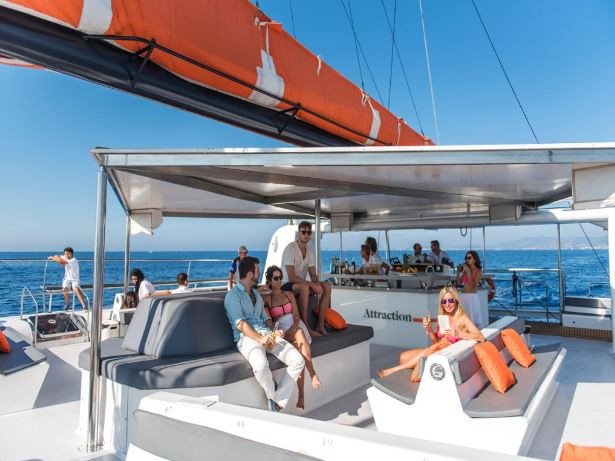 Choose your schedule
09:45 AM - 01:45 PM
$158.61
Choose your schedule
09:45 AM - 01:45 PM
$158.61
Choose your schedule
09:45 AM - 01:45 PM
$158.61
Choose your schedule
09:45 AM - 01:45 PM
$158.61
Choose your schedule
09:45 AM - 01:45 PM
$158.61
Choose your schedule
09:45 AM - 01:45 PM
$158.61
Choose your schedule
09:45 AM - 01:45 PM
$158.61
Choose your schedule
09:45 AM - 01:45 PM
$158.61
Choose your schedule
09:45 AM - 01:45 PM
$158.61
Choose your schedule
09:45 AM - 01:45 PM
$158.61
Choose your schedule
09:45 AM - 01:45 PM
$158.61
Choose your schedule
09:45 AM - 01:45 PM
$158.61
Choose your schedule
09:45 AM - 01:45 PM
$158.61
Choose your schedule
09:45 AM - 01:45 PM
$158.61
Choose your schedule
09:45 AM - 01:45 PM
$158.61
Choose your schedule
09:45 AM - 01:45 PM
$158.61
Choose your schedule
09:45 AM - 01:45 PM
$158.61
Choose your schedule
09:45 AM - 01:45 PM
$158.61
Choose your schedule
09:45 AM - 01:45 PM
$158.61
Choose your schedule
09:45 AM - 01:45 PM
$158.61
Choose your schedule
09:45 AM - 01:45 PM
$158.61
Choose your schedule
09:45 AM - 01:45 PM
$158.61
Choose your schedule
09:45 AM - 01:45 PM
$158.61
Choose your schedule
09:45 AM - 01:45 PM
$158.61
Choose your schedule
09:45 AM - 01:45 PM
$158.61
Choose your schedule
09:45 AM - 01:45 PM
$158.61
Choose your schedule
09:45 AM - 01:45 PM
$158.61
Choose your schedule
09:45 AM - 01:45 PM
$158.61
Choose your schedule
09:45 AM - 01:45 PM
$158.61
Choose your schedule
09:45 AM - 01:45 PM
$158.61
Choose your schedule
09:45 AM - 01:45 PM
$158.61
Choose your schedule
09:45 AM - 01:45 PM
$158.61
Choose your schedule
09:45 AM - 01:45 PM
$158.61
Choose your schedule
09:45 AM - 01:45 PM
$158.61
Choose your schedule
09:45 AM - 01:45 PM
$158.61
Choose your schedule
09:45 AM - 01:45 PM
$158.61
Choose your schedule
09:45 AM - 01:45 PM
$158.61
Choose your schedule
09:45 AM - 01:45 PM
$158.61
Choose your schedule
09:45 AM - 01:45 PM
$158.61
Choose your schedule
09:45 AM - 01:45 PM
$158.61
Choose your schedule
09:45 AM - 01:45 PM
$158.61
Choose your schedule
09:45 AM - 01:45 PM
$158.61
Choose your schedule
09:45 AM - 01:45 PM
$158.61
Choose your schedule
09:45 AM - 01:45 PM
$158.61
Choose your schedule
09:45 AM - 01:45 PM
$158.61
Choose your schedule
09:45 AM - 01:45 PM
$158.61
Choose your schedule
09:45 AM - 01:45 PM
$158.61
Choose your schedule
09:45 AM - 01:45 PM
$158.61
Choose your schedule
09:45 AM - 01:45 PM
$158.61
Choose your schedule
09:45 AM - 01:45 PM
$158.61
Choose your schedule
09:45 AM - 01:45 PM
$158.61
Choose your schedule
09:45 AM - 01:45 PM
$158.61
Choose your schedule
09:45 AM - 01:45 PM
$158.61
Choose your schedule
09:45 AM - 01:45 PM
$158.61
Choose your schedule
09:45 AM - 01:45 PM
$158.61
Choose your schedule
09:45 AM - 01:45 PM
$158.61
Choose your schedule
09:45 AM - 01:45 PM
$158.61
Choose your schedule
09:45 AM - 01:45 PM
$158.61
Choose your schedule
09:45 AM - 01:45 PM
$158.61
Choose your schedule
09:45 AM - 01:45 PM
$158.61
Choose your schedule
09:45 AM - 01:45 PM
$158.61
Choose your schedule
09:45 AM - 01:45 PM
$158.61
Choose your schedule
09:45 AM - 01:45 PM
$158.61
Choose your schedule
09:45 AM - 01:45 PM
$158.61
Choose your schedule
09:45 AM - 01:45 PM
$158.61
Choose your schedule
09:45 AM - 01:45 PM
$158.61
Choose your schedule
09:45 AM - 01:45 PM
$158.61
Choose your schedule
09:45 AM - 01:45 PM
$158.61
Choose your schedule
09:45 AM - 01:45 PM
$158.61
Choose your schedule
09:45 AM - 01:45 PM
$158.61
Choose your schedule
09:45 AM - 01:45 PM
$158.61
Choose your schedule
09:45 AM - 01:45 PM
$158.61
Choose your schedule
09:45 AM - 01:45 PM
$158.61
Choose your schedule
09:45 AM - 01:45 PM
$158.61
Choose your schedule
09:45 AM - 01:45 PM
$158.61
Choose your schedule
09:45 AM - 01:45 PM
$158.61
Choose your schedule
09:45 AM - 01:45 PM
$158.61
Choose your schedule
09:45 AM - 01:45 PM
$158.61
Choose your schedule
09:45 AM - 01:45 PM
$158.61
Choose your schedule
09:45 AM - 01:45 PM
$158.61
Choose your schedule
09:45 AM - 01:45 PM
$158.61
Choose your schedule
09:45 AM - 01:45 PM
$158.61
Choose your schedule
09:45 AM - 01:45 PM
$158.61
Choose your schedule
09:45 AM - 01:45 PM
$158.61
Choose your schedule
09:45 AM - 01:45 PM
$158.61
Choose your schedule
09:45 AM - 01:45 PM
$158.61
Choose your schedule
09:45 AM - 01:45 PM
$158.61
Choose your schedule
09:45 AM - 01:45 PM
$158.61
About the Experience
Starting points: Muelle de las golondrinas, 07014, Palma de Mallorca, Spain at 8:45 am; Please ensure you arrive at the meeting point at least 15 minutes prior to the Tour start time.
End point: Same as Starting Point
Set sail from Palma and head southeast towards Cala Vella. This tour will cross the beautiful Bay of Palma, outlining the old town of the capital preceded by the majesty of the Cathedral. Your crew will anchor in the crystal clear waters of Cala Blava where you can enjoy the underwater riches of the area. Swim, dive, explore or relax and sunbathe on the bow nets.

On board, enjoy a buffet lunch with paella, roast beef, chicken wings, salads, and fresh fruit during anchorage. Take your lunch either on the spacious deck or in the shade. Soft drinks and water will be included throughout the entire tour. Continue to relax on board or treat yourself to the delicious long drinks and cocktails prepared on board.
Includes water, soft drinks, and buffet lunch
* Remember to bring sunscreen, a swimsuit and towel, comfortable clothes and footwear as well as some extra cash.
Earn $500*
to travel with us
Join our Travel Rewards program and receive $500 just for signing up! As a Travel Rewards Member, you'll receive exclusive offers and early access to special deals and sales.