Thematic Tours: Moulin Rouge Show with Transport
Location: Paris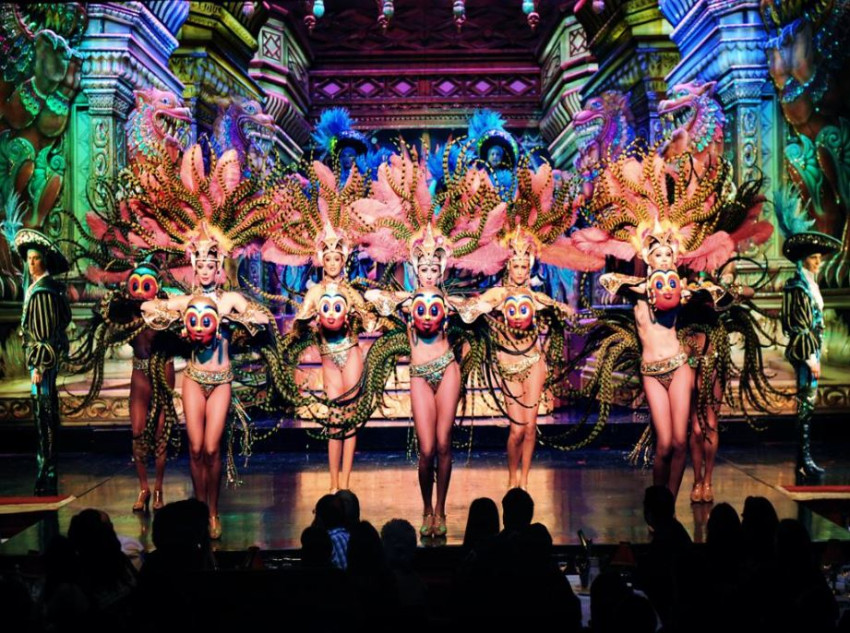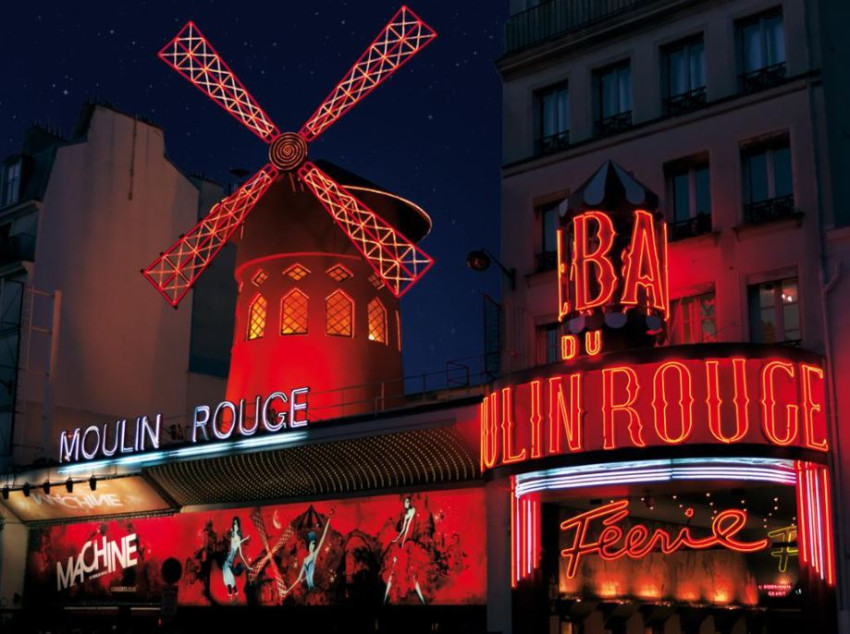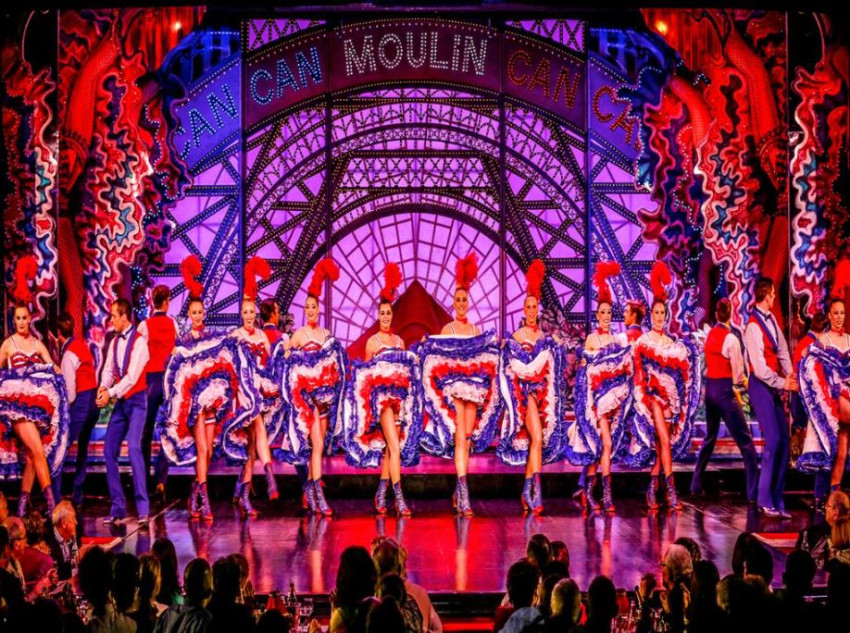 Choose your schedule
07:45 PM - 11:45 PM
$336.24
Choose your schedule
07:45 PM - 11:45 PM
$336.24
Choose your schedule
07:45 PM - 11:45 PM
$336.24
Choose your schedule
07:45 PM - 11:45 PM
$336.24
Choose your schedule
07:45 PM - 11:45 PM
$336.24
Choose your schedule
07:45 PM - 11:45 PM
$336.24
Choose your schedule
07:45 PM - 11:45 PM
$336.24
Choose your schedule
07:45 PM - 11:45 PM
$336.24
Choose your schedule
07:45 PM - 11:45 PM
$336.24
Choose your schedule
07:45 PM - 11:45 PM
$336.24
Choose your schedule
07:45 PM - 11:45 PM
$336.24
Choose your schedule
07:45 PM - 11:45 PM
$336.24
Choose your schedule
07:45 PM - 11:45 PM
$336.24
Choose your schedule
07:45 PM - 11:45 PM
$336.24
Choose your schedule
07:45 PM - 11:45 PM
$336.24
Choose your schedule
07:45 PM - 11:45 PM
$336.24
Choose your schedule
07:45 PM - 11:45 PM
$336.24
Choose your schedule
07:45 PM - 11:45 PM
$336.24
Choose your schedule
07:45 PM - 11:45 PM
$336.24
Choose your schedule
07:45 PM - 11:45 PM
$336.24
Choose your schedule
07:45 PM - 11:45 PM
$336.24
Choose your schedule
07:45 PM - 11:45 PM
$336.24
Choose your schedule
07:45 PM - 11:45 PM
$336.24
Choose your schedule
07:45 PM - 11:45 PM
$336.24
Choose your schedule
07:45 PM - 11:45 PM
$336.24
Choose your schedule
07:45 PM - 11:45 PM
$336.24
Choose your schedule
07:45 PM - 11:45 PM
$336.24
Choose your schedule
07:45 PM - 11:45 PM
$336.24
Choose your schedule
07:45 PM - 11:45 PM
$336.24
Choose your schedule
07:45 PM - 11:45 PM
$336.24
Choose your schedule
07:45 PM - 11:45 PM
$336.24
Choose your schedule
07:45 PM - 11:45 PM
$336.24
Choose your schedule
07:45 PM - 11:45 PM
$336.24
Choose your schedule
07:45 PM - 11:45 PM
$336.24
Choose your schedule
07:45 PM - 11:45 PM
$336.24
Choose your schedule
07:45 PM - 11:45 PM
$336.24
Choose your schedule
07:45 PM - 11:45 PM
$336.24
Choose your schedule
07:45 PM - 11:45 PM
$336.24
Choose your schedule
07:45 PM - 11:45 PM
$336.24
Choose your schedule
07:45 PM - 11:45 PM
$336.24
Choose your schedule
07:45 PM - 11:45 PM
$336.24
Choose your schedule
07:45 PM - 11:45 PM
$336.24
Choose your schedule
07:45 PM - 11:45 PM
$336.24
Choose your schedule
07:45 PM - 11:45 PM
$336.24
Choose your schedule
07:45 PM - 11:45 PM
$336.24
Choose your schedule
07:45 PM - 11:45 PM
$336.24
Choose your schedule
07:45 PM - 11:45 PM
$336.24
Choose your schedule
07:45 PM - 11:45 PM
$336.24
Choose your schedule
07:45 PM - 11:45 PM
$336.24
Choose your schedule
07:45 PM - 11:45 PM
$336.24
Choose your schedule
07:45 PM - 11:45 PM
$336.24
Choose your schedule
07:45 PM - 11:45 PM
$336.24
Choose your schedule
07:45 PM - 11:45 PM
$336.24
Choose your schedule
07:45 PM - 11:45 PM
$336.24
Choose your schedule
07:45 PM - 11:45 PM
$336.24
Choose your schedule
07:45 PM - 11:45 PM
$336.24
Choose your schedule
07:45 PM - 11:45 PM
$336.24
Choose your schedule
07:45 PM - 11:45 PM
$336.24
Choose your schedule
07:45 PM - 11:45 PM
$336.24
Choose your schedule
07:45 PM - 11:45 PM
$336.24
Choose your schedule
07:45 PM - 11:45 PM
$336.24
Choose your schedule
07:45 PM - 11:45 PM
$336.24
Choose your schedule
07:45 PM - 11:45 PM
$336.24
Choose your schedule
07:45 PM - 11:45 PM
$336.24
Choose your schedule
07:45 PM - 11:45 PM
$336.24
Choose your schedule
07:45 PM - 11:45 PM
$336.24
Choose your schedule
07:45 PM - 11:45 PM
$336.24
Choose your schedule
07:45 PM - 11:45 PM
$336.24
Choose your schedule
07:45 PM - 11:45 PM
$336.24
Choose your schedule
07:45 PM - 11:45 PM
$336.24
Choose your schedule
07:45 PM - 11:45 PM
$336.24
Choose your schedule
07:45 PM - 11:45 PM
$336.24
Choose your schedule
07:45 PM - 11:45 PM
$336.24
Choose your schedule
07:45 PM - 11:45 PM
$336.24
Choose your schedule
07:45 PM - 11:45 PM
$336.24
Choose your schedule
07:45 PM - 11:45 PM
$336.24
Choose your schedule
07:45 PM - 11:45 PM
$336.24
Choose your schedule
07:45 PM - 11:45 PM
$336.24
Choose your schedule
07:45 PM - 11:45 PM
$336.24
Choose your schedule
07:45 PM - 11:45 PM
$336.24
Choose your schedule
07:45 PM - 11:45 PM
$336.24
Choose your schedule
07:45 PM - 11:45 PM
$336.24
Choose your schedule
07:45 PM - 11:45 PM
$336.24
Choose your schedule
07:45 PM - 11:45 PM
$336.24
Choose your schedule
07:45 PM - 11:45 PM
$336.24
Choose your schedule
07:45 PM - 11:45 PM
$336.24
Choose your schedule
07:45 PM - 11:45 PM
$336.24
Choose your schedule
07:45 PM - 11:45 PM
$336.24
Choose your schedule
07:45 PM - 11:45 PM
$336.24
Choose your schedule
07:45 PM - 11:45 PM
$336.24
Choose your schedule
07:45 PM - 11:45 PM
$336.24
Choose your schedule
07:45 PM - 11:45 PM
$336.24
Choose your schedule
07:45 PM - 11:45 PM
$336.24
Choose your schedule
07:45 PM - 11:45 PM
$336.24
Choose your schedule
07:45 PM - 11:45 PM
$336.24
Choose your schedule
07:45 PM - 11:45 PM
$336.24
Choose your schedule
07:45 PM - 11:45 PM
$336.24
Choose your schedule
07:45 PM - 11:45 PM
$336.24
Choose your schedule
07:45 PM - 11:45 PM
$336.24
Choose your schedule
07:45 PM - 11:45 PM
$336.24
Choose your schedule
07:45 PM - 11:45 PM
$336.24
Choose your schedule
07:45 PM - 11:45 PM
$336.24
Choose your schedule
07:45 PM - 11:45 PM
$336.24
Choose your schedule
07:45 PM - 11:45 PM
$336.24
Choose your schedule
07:45 PM - 11:45 PM
$336.24
Choose your schedule
07:45 PM - 11:45 PM
$336.24
Choose your schedule
07:45 PM - 11:45 PM
$336.24
Choose your schedule
07:45 PM - 11:45 PM
$336.24
Choose your schedule
07:45 PM - 11:45 PM
$336.24
Choose your schedule
07:45 PM - 11:45 PM
$336.24
Choose your schedule
07:45 PM - 11:45 PM
$336.24
Choose your schedule
07:45 PM - 11:45 PM
$336.24
Choose your schedule
07:45 PM - 11:45 PM
$336.24
Choose your schedule
07:45 PM - 11:45 PM
$336.24
Choose your schedule
07:45 PM - 11:45 PM
$336.24
Choose your schedule
07:45 PM - 11:45 PM
$336.24
Choose your schedule
07:45 PM - 11:45 PM
$336.24
Choose your schedule
07:45 PM - 11:45 PM
$336.24
Choose your schedule
07:45 PM - 11:45 PM
$336.24
Choose your schedule
07:45 PM - 11:45 PM
$336.24
Choose your schedule
07:45 PM - 11:45 PM
$336.24
Choose your schedule
07:45 PM - 11:45 PM
$336.24
Choose your schedule
07:45 PM - 11:45 PM
$336.24
Choose your schedule
07:45 PM - 11:45 PM
$336.24
Choose your schedule
07:45 PM - 11:45 PM
$336.24
Choose your schedule
07:45 PM - 11:45 PM
$336.24
Choose your schedule
07:45 PM - 11:45 PM
$336.24
Choose your schedule
07:45 PM - 11:45 PM
$336.24
Choose your schedule
07:45 PM - 11:45 PM
$336.24
Choose your schedule
07:45 PM - 11:45 PM
$336.24
Choose your schedule
07:45 PM - 11:45 PM
$336.24
Choose your schedule
07:45 PM - 11:45 PM
$336.24
Choose your schedule
07:45 PM - 11:45 PM
$336.24
Choose your schedule
07:45 PM - 11:45 PM
$336.24
Choose your schedule
07:45 PM - 11:45 PM
$336.24
Choose your schedule
07:45 PM - 11:45 PM
$336.24
Choose your schedule
07:45 PM - 11:45 PM
$336.24
Choose your schedule
07:45 PM - 11:45 PM
$336.24
Choose your schedule
07:45 PM - 11:45 PM
$336.24
Choose your schedule
07:45 PM - 11:45 PM
$336.24
Choose your schedule
07:45 PM - 11:45 PM
$336.24
Choose your schedule
07:45 PM - 11:45 PM
$336.24
Choose your schedule
07:45 PM - 11:45 PM
$336.24
Choose your schedule
07:45 PM - 11:45 PM
$336.24
Choose your schedule
07:45 PM - 11:45 PM
$336.24
Choose your schedule
07:45 PM - 11:45 PM
$336.24
Choose your schedule
07:45 PM - 11:45 PM
$336.24
Choose your schedule
07:45 PM - 11:45 PM
$336.24
Choose your schedule
07:45 PM - 11:45 PM
$336.24
Choose your schedule
07:45 PM - 11:45 PM
$336.24
Choose your schedule
07:45 PM - 11:45 PM
$336.24
Choose your schedule
07:45 PM - 11:45 PM
$336.24
Choose your schedule
07:45 PM - 11:45 PM
$336.24
Choose your schedule
07:45 PM - 11:45 PM
$336.24
Choose your schedule
07:45 PM - 11:45 PM
$336.24
Choose your schedule
07:45 PM - 11:45 PM
$336.24
Choose your schedule
07:45 PM - 11:45 PM
$336.24
Choose your schedule
07:45 PM - 11:45 PM
$336.24
Choose your schedule
07:45 PM - 11:45 PM
$336.24
Choose your schedule
07:45 PM - 11:45 PM
$336.24
Choose your schedule
07:45 PM - 11:45 PM
$336.24
Choose your schedule
07:45 PM - 11:45 PM
$336.24
Choose your schedule
07:45 PM - 11:45 PM
$336.24
Choose your schedule
07:45 PM - 11:45 PM
$336.24
Choose your schedule
07:45 PM - 11:45 PM
$336.24
Choose your schedule
07:45 PM - 11:45 PM
$336.24
Choose your schedule
07:45 PM - 11:45 PM
$336.24
Choose your schedule
07:45 PM - 11:45 PM
$336.24
Choose your schedule
07:45 PM - 11:45 PM
$336.24
Choose your schedule
07:45 PM - 11:45 PM
$336.24
Choose your schedule
07:45 PM - 11:45 PM
$336.24
Choose your schedule
07:45 PM - 11:45 PM
$336.24
Choose your schedule
07:45 PM - 11:45 PM
$336.24
Choose your schedule
07:45 PM - 11:45 PM
$336.24
Choose your schedule
07:45 PM - 11:45 PM
$336.24
Choose your schedule
07:45 PM - 11:45 PM
$336.24
Choose your schedule
07:45 PM - 11:45 PM
$336.24
Choose your schedule
07:45 PM - 11:45 PM
$336.24
Choose your schedule
07:45 PM - 11:45 PM
$336.24
Choose your schedule
07:45 PM - 11:45 PM
$336.24
Choose your schedule
07:45 PM - 11:45 PM
$336.24
Choose your schedule
07:45 PM - 11:45 PM
$336.24
Choose your schedule
07:45 PM - 11:45 PM
$336.24
Choose your schedule
07:45 PM - 11:45 PM
$336.24
Choose your schedule
07:45 PM - 11:45 PM
$336.24
Choose your schedule
07:45 PM - 11:45 PM
$336.24
Choose your schedule
07:45 PM - 11:45 PM
$336.24
Choose your schedule
07:45 PM - 11:45 PM
$336.24
Choose your schedule
07:45 PM - 11:45 PM
$336.24
Choose your schedule
07:45 PM - 11:45 PM
$336.24
Choose your schedule
07:45 PM - 11:45 PM
$336.24
Choose your schedule
07:45 PM - 11:45 PM
$336.24
Choose your schedule
07:45 PM - 11:45 PM
$336.24
Choose your schedule
07:45 PM - 11:45 PM
$336.24
Choose your schedule
07:45 PM - 11:45 PM
$336.24
Choose your schedule
07:45 PM - 11:45 PM
$336.24
Choose your schedule
07:45 PM - 11:45 PM
$336.24
Choose your schedule
07:45 PM - 11:45 PM
$336.24
Choose your schedule
07:45 PM - 11:45 PM
$336.24
Choose your schedule
07:45 PM - 11:45 PM
$336.24
Choose your schedule
07:45 PM - 11:45 PM
$336.24
Choose your schedule
07:45 PM - 11:45 PM
$336.24
Choose your schedule
07:45 PM - 11:45 PM
$336.24
Choose your schedule
07:45 PM - 11:45 PM
$336.24
Choose your schedule
07:45 PM - 11:45 PM
$336.24
Choose your schedule
07:45 PM - 11:45 PM
$336.24
Choose your schedule
07:45 PM - 11:45 PM
$336.24
Choose your schedule
07:45 PM - 11:45 PM
$336.24
Choose your schedule
07:45 PM - 11:45 PM
$336.24
Choose your schedule
07:45 PM - 11:45 PM
$336.24
Choose your schedule
07:45 PM - 11:45 PM
$336.24
Choose your schedule
07:45 PM - 11:45 PM
$336.24
Choose your schedule
07:45 PM - 11:45 PM
$336.24
Choose your schedule
07:45 PM - 11:45 PM
$336.24
Choose your schedule
07:45 PM - 11:45 PM
$336.24
Choose your schedule
07:45 PM - 11:45 PM
$336.24
Choose your schedule
07:45 PM - 11:45 PM
$336.24
Choose your schedule
07:45 PM - 11:45 PM
$336.24
Choose your schedule
07:45 PM - 11:45 PM
$336.24
Choose your schedule
07:45 PM - 11:45 PM
$336.24
Choose your schedule
07:45 PM - 11:45 PM
$336.24
Choose your schedule
07:45 PM - 11:45 PM
$336.24
Choose your schedule
07:45 PM - 11:45 PM
$336.24
Choose your schedule
07:45 PM - 11:45 PM
$336.24
Choose your schedule
07:45 PM - 11:45 PM
$336.24
Choose your schedule
07:45 PM - 11:45 PM
$336.24
Choose your schedule
07:45 PM - 11:45 PM
$336.24
Choose your schedule
07:45 PM - 11:45 PM
$336.24
Choose your schedule
07:45 PM - 11:45 PM
$336.24
Choose your schedule
07:45 PM - 11:45 PM
$336.24
Choose your schedule
07:45 PM - 11:45 PM
$336.24
Choose your schedule
07:45 PM - 11:45 PM
$336.24
Choose your schedule
07:45 PM - 11:45 PM
$336.24
Choose your schedule
07:45 PM - 11:45 PM
$336.24
Choose your schedule
07:45 PM - 11:45 PM
$336.24
Choose your schedule
07:45 PM - 11:45 PM
$336.24
Choose your schedule
07:45 PM - 11:45 PM
$336.24
Choose your schedule
07:45 PM - 11:45 PM
$336.24
Choose your schedule
07:45 PM - 11:45 PM
$336.24
Choose your schedule
07:45 PM - 11:45 PM
$336.24
Choose your schedule
07:45 PM - 11:45 PM
$336.24
Choose your schedule
07:45 PM - 11:45 PM
$336.24
Choose your schedule
07:45 PM - 11:45 PM
$336.24
Choose your schedule
07:45 PM - 11:45 PM
$336.24
Choose your schedule
07:45 PM - 11:45 PM
$336.24
Choose your schedule
07:45 PM - 11:45 PM
$336.24
Choose your schedule
07:45 PM - 11:45 PM
$336.24
Choose your schedule
07:45 PM - 11:45 PM
$336.24
Choose your schedule
07:45 PM - 11:45 PM
$336.24
Choose your schedule
07:45 PM - 11:45 PM
$336.24
Choose your schedule
07:45 PM - 11:45 PM
$336.24
Choose your schedule
07:45 PM - 11:45 PM
$336.24
Choose your schedule
07:45 PM - 11:45 PM
$336.24
Choose your schedule
07:45 PM - 11:45 PM
$336.24
Choose your schedule
07:45 PM - 11:45 PM
$336.24
Choose your schedule
07:45 PM - 11:45 PM
$336.24
Choose your schedule
07:45 PM - 11:45 PM
$336.24
Choose your schedule
07:45 PM - 11:45 PM
$336.24
Choose your schedule
07:45 PM - 11:45 PM
$336.24
Choose your schedule
07:45 PM - 11:45 PM
$336.24
Choose your schedule
07:45 PM - 11:45 PM
$336.24
Choose your schedule
07:45 PM - 11:45 PM
$336.24
Choose your schedule
07:45 PM - 11:45 PM
$336.24
Choose your schedule
07:45 PM - 11:45 PM
$336.24
Choose your schedule
07:45 PM - 11:45 PM
$336.24
Choose your schedule
07:45 PM - 11:45 PM
$336.24
Choose your schedule
07:45 PM - 11:45 PM
$336.24
Choose your schedule
07:45 PM - 11:45 PM
$336.24
Choose your schedule
07:45 PM - 11:45 PM
$336.24
Choose your schedule
07:45 PM - 11:45 PM
$336.24
Choose your schedule
07:45 PM - 11:45 PM
$336.24
Choose your schedule
07:45 PM - 11:45 PM
$336.24
Choose your schedule
07:45 PM - 11:45 PM
$336.24
Choose your schedule
07:45 PM - 11:45 PM
$336.24
Choose your schedule
07:45 PM - 11:45 PM
$336.24
Choose your schedule
07:45 PM - 11:45 PM
$336.24
Choose your schedule
07:45 PM - 11:45 PM
$336.24
Choose your schedule
07:45 PM - 11:45 PM
$336.24
Choose your schedule
07:45 PM - 11:45 PM
$336.24
Choose your schedule
07:45 PM - 11:45 PM
$336.24
Choose your schedule
07:45 PM - 11:45 PM
$336.24
Choose your schedule
07:45 PM - 11:45 PM
$336.24
Choose your schedule
07:45 PM - 11:45 PM
$336.24
Choose your schedule
07:45 PM - 11:45 PM
$336.24
Choose your schedule
07:45 PM - 11:45 PM
$336.24
Choose your schedule
07:45 PM - 11:45 PM
$336.24
Choose your schedule
07:45 PM - 11:45 PM
$336.24
Choose your schedule
07:45 PM - 11:45 PM
$336.24
Choose your schedule
07:45 PM - 11:45 PM
$336.24
Choose your schedule
07:45 PM - 11:45 PM
$336.24
Choose your schedule
07:45 PM - 11:45 PM
$336.24
Choose your schedule
07:45 PM - 11:45 PM
$336.24
Choose your schedule
07:45 PM - 11:45 PM
$336.24
Choose your schedule
07:45 PM - 11:45 PM
$336.24
Choose your schedule
07:45 PM - 11:45 PM
$336.24
Choose your schedule
07:45 PM - 11:45 PM
$336.24
Choose your schedule
07:45 PM - 11:45 PM
$336.24
Choose your schedule
07:45 PM - 11:45 PM
$336.24
Choose your schedule
07:45 PM - 11:45 PM
$336.24
Choose your schedule
07:45 PM - 11:45 PM
$336.24
Choose your schedule
07:45 PM - 11:45 PM
$336.24
About the Experience
Starting point: At the "Place de Sydney" signpost, on the corner of Avenue de Suffren and Rue Jean Rey. Please ensure you arrive at the meeting point at least 15 minutes prior to the start time.
Ending point: Same as the starting point
You haven´t seen Paris unless you have been to the Moulin Rouge, the most famous cabaret in the world!

The Moulin Rouge theatre, which inspired a hit musical movie of the same name, has been delighting and shocking guests since it performed the risqué Can-Can dance in 1889, the year of the first centenary of the French Revolution at the same time as the inauguration of the Eiffel Tower.

At this time the cabaret played host to fairs in its gardens and even boasted a giant elephant, proceeding from the Universal Exhibition among its attractions. The Moulin Rouge had become the place to be seen in Paris where all kinds of revelers, from princes to the middle classes, artists, writers, and workers flocked to be entertained. The painter Toulouse-Lautrec immortalized the unique atmosphere of the time in his posters with his great muse, La Goulue.

Today it continues to astound visitors with the fabulously extravagant Feerie show with 100 performers bedecked in 1,000 costumes of sequins, feathers, and rhinestones, as well as five pythons and an aquarium tank of 40 tonnes of water. You're sure to be dazzled when you come to the cabaret at Moulin Rouge. To top it all off enjoy half a bottle of champagne per person.
Includes transport, drinks, tickets, a bottle of complimentary Champagne per person, cabaret show
* Dress code: Jeans or sports shoes are not permitted.
Earn $500*
to travel with us
Join our Travel Rewards program and receive $500 just for signing up! As a Travel Rewards Member, you'll receive exclusive offers and early access to special deals and sales.