Sightseeing Tours: Poros - Hydra - Aegina: One Day Cruise
Location: Athens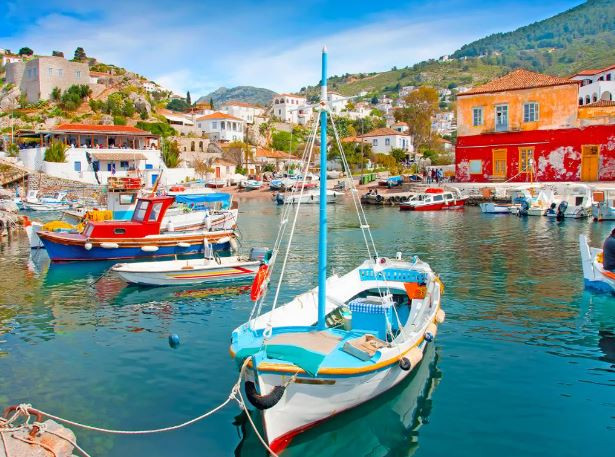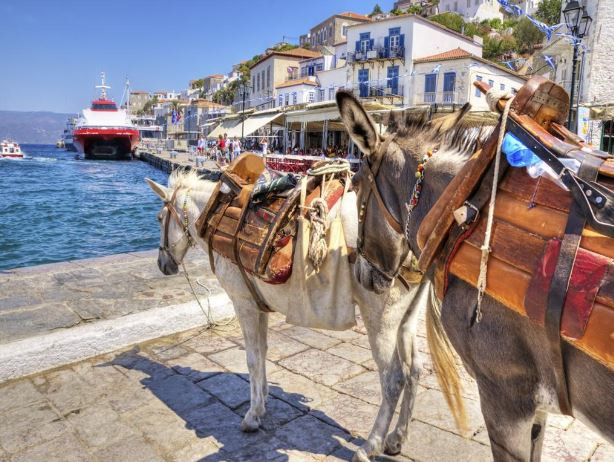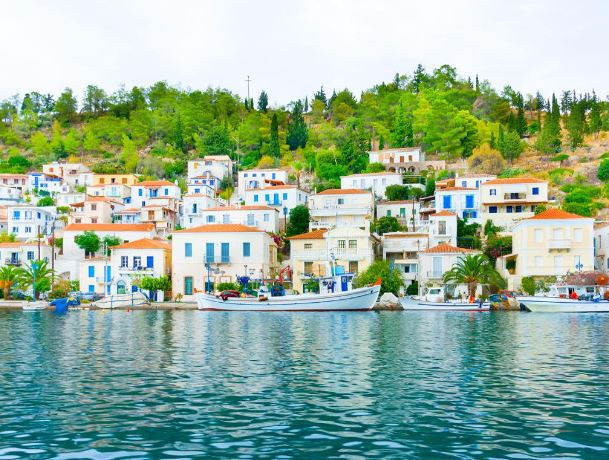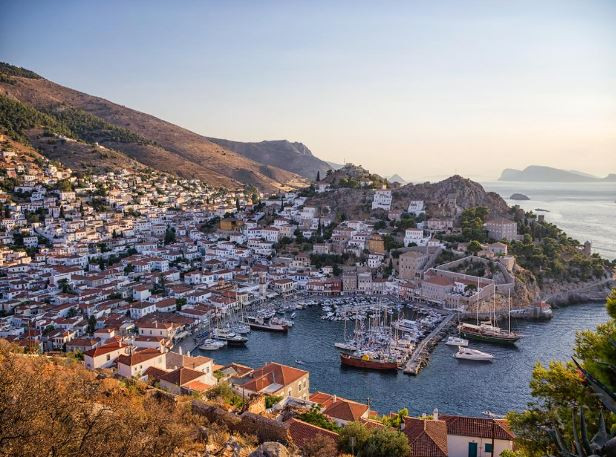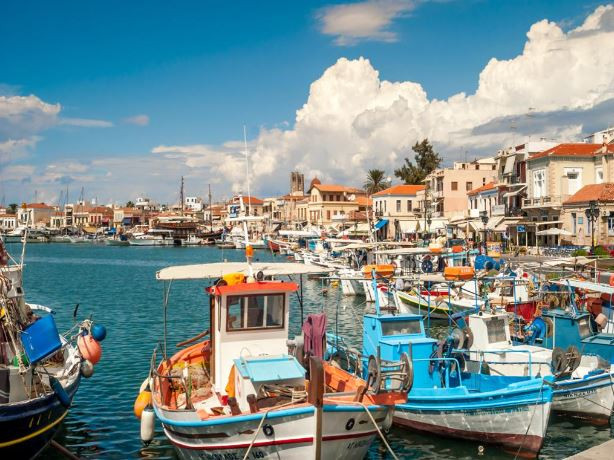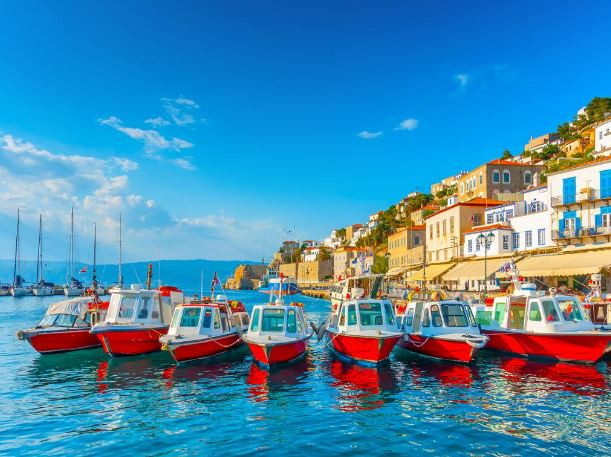 Choose your schedule
07:00 AM - 07:00 PM
$314.13
Choose your schedule
07:00 AM - 07:00 PM
$314.13
Choose your schedule
07:00 AM - 07:00 PM
$314.13
Choose your schedule
07:00 AM - 07:00 PM
$314.13
Choose your schedule
07:00 AM - 07:00 PM
$314.13
Choose your schedule
07:00 AM - 07:00 PM
$314.13
Choose your schedule
07:00 AM - 07:00 PM
$314.13
Choose your schedule
07:00 AM - 07:00 PM
$314.13
Choose your schedule
07:00 AM - 07:00 PM
$314.13
Choose your schedule
07:00 AM - 07:00 PM
$314.13
Choose your schedule
07:00 AM - 07:00 PM
$314.13
Choose your schedule
07:00 AM - 07:00 PM
$314.13
Choose your schedule
07:00 AM - 07:00 PM
$314.13
Choose your schedule
07:00 AM - 07:00 PM
$314.13
Choose your schedule
07:00 AM - 07:00 PM
$314.13
Choose your schedule
07:00 AM - 07:00 PM
$314.13
Choose your schedule
07:00 AM - 07:00 PM
$314.13
Choose your schedule
07:00 AM - 07:00 PM
$314.13
Choose your schedule
07:00 AM - 07:00 PM
$314.13
Choose your schedule
07:00 AM - 07:00 PM
$314.13
Choose your schedule
07:00 AM - 07:00 PM
$314.13
Choose your schedule
07:00 AM - 07:00 PM
$314.13
Choose your schedule
07:00 AM - 07:00 PM
$314.13
Choose your schedule
07:00 AM - 07:00 PM
$314.13
Choose your schedule
07:00 AM - 07:00 PM
$314.13
Choose your schedule
07:00 AM - 07:00 PM
$314.13
Choose your schedule
07:00 AM - 07:00 PM
$314.13
Choose your schedule
07:00 AM - 07:00 PM
$314.13
Choose your schedule
07:00 AM - 07:00 PM
$314.13
Choose your schedule
07:00 AM - 07:00 PM
$314.13
Choose your schedule
07:00 AM - 07:00 PM
$314.13
Choose your schedule
07:00 AM - 07:00 PM
$314.13
Choose your schedule
07:00 AM - 07:00 PM
$314.13
Choose your schedule
07:00 AM - 07:00 PM
$314.13
Choose your schedule
07:00 AM - 07:00 PM
$314.13
Choose your schedule
07:00 AM - 07:00 PM
$314.13
Choose your schedule
07:00 AM - 07:00 PM
$314.13
Choose your schedule
07:00 AM - 07:00 PM
$314.13
Choose your schedule
07:00 AM - 07:00 PM
$314.13
Choose your schedule
07:00 AM - 07:00 PM
$314.13
Choose your schedule
07:00 AM - 07:00 PM
$314.13
Choose your schedule
07:00 AM - 07:00 PM
$314.13
Choose your schedule
07:00 AM - 07:00 PM
$314.13
Choose your schedule
07:00 AM - 07:00 PM
$314.13
Choose your schedule
07:00 AM - 07:00 PM
$314.13
Choose your schedule
07:00 AM - 07:00 PM
$314.13
Choose your schedule
07:00 AM - 07:00 PM
$314.13
Choose your schedule
07:00 AM - 07:00 PM
$314.13
Choose your schedule
07:00 AM - 07:00 PM
$314.13
Choose your schedule
07:00 AM - 07:00 PM
$314.13
Choose your schedule
07:00 AM - 07:00 PM
$314.13
Choose your schedule
07:00 AM - 07:00 PM
$314.13
Choose your schedule
07:00 AM - 07:00 PM
$314.13
Choose your schedule
07:00 AM - 07:00 PM
$314.13
Choose your schedule
07:00 AM - 07:00 PM
$314.13
Choose your schedule
07:00 AM - 07:00 PM
$314.13
Choose your schedule
07:00 AM - 07:00 PM
$314.13
Choose your schedule
07:00 AM - 07:00 PM
$314.13
Choose your schedule
07:00 AM - 07:00 PM
$314.13
Choose your schedule
07:00 AM - 07:00 PM
$314.13
Choose your schedule
07:00 AM - 07:00 PM
$314.13
Choose your schedule
07:00 AM - 07:00 PM
$314.13
Choose your schedule
07:00 AM - 07:00 PM
$314.13
Choose your schedule
07:00 AM - 07:00 PM
$314.13
Choose your schedule
07:00 AM - 07:00 PM
$314.13
Choose your schedule
07:00 AM - 07:00 PM
$314.13
Choose your schedule
07:00 AM - 07:00 PM
$314.13
Choose your schedule
07:00 AM - 07:00 PM
$314.13
Choose your schedule
07:00 AM - 07:00 PM
$314.13
Choose your schedule
07:00 AM - 07:00 PM
$314.13
Choose your schedule
07:00 AM - 07:00 PM
$314.13
Choose your schedule
07:00 AM - 07:00 PM
$314.13
Choose your schedule
07:00 AM - 07:00 PM
$314.13
Choose your schedule
07:00 AM - 07:00 PM
$314.13
Choose your schedule
07:00 AM - 07:00 PM
$314.13
Choose your schedule
07:00 AM - 07:00 PM
$314.13
Choose your schedule
07:00 AM - 07:00 PM
$314.13
Choose your schedule
07:00 AM - 07:00 PM
$314.13
Choose your schedule
07:00 AM - 07:00 PM
$314.13
Choose your schedule
07:00 AM - 07:00 PM
$314.13
Choose your schedule
07:00 AM - 07:00 PM
$314.13
Choose your schedule
07:00 AM - 07:00 PM
$314.13
Choose your schedule
07:00 AM - 07:00 PM
$314.13
Choose your schedule
07:00 AM - 07:00 PM
$314.13
Choose your schedule
07:00 AM - 07:00 PM
$314.13
Choose your schedule
07:00 AM - 07:00 PM
$314.13
Choose your schedule
07:00 AM - 07:00 PM
$314.13
Choose your schedule
07:00 AM - 07:00 PM
$314.13
Choose your schedule
07:00 AM - 07:00 PM
$314.13
Choose your schedule
07:00 AM - 07:00 PM
$314.13
Choose your schedule
07:00 AM - 07:00 PM
$314.13
Choose your schedule
07:00 AM - 07:00 PM
$314.13
Choose your schedule
07:00 AM - 07:00 PM
$314.13
Choose your schedule
07:00 AM - 07:00 PM
$314.13
Choose your schedule
07:00 AM - 07:00 PM
$314.13
Choose your schedule
07:00 AM - 07:00 PM
$314.13
Choose your schedule
07:00 AM - 07:00 PM
$314.13
Choose your schedule
07:00 AM - 07:00 PM
$314.13
Choose your schedule
07:00 AM - 07:00 PM
$314.13
Choose your schedule
07:00 AM - 07:00 PM
$314.13
Choose your schedule
07:00 AM - 07:00 PM
$314.13
Choose your schedule
07:00 AM - 07:00 PM
$314.13
Choose your schedule
07:00 AM - 07:00 PM
$314.13
Choose your schedule
07:00 AM - 07:00 PM
$314.13
Choose your schedule
07:00 AM - 07:00 PM
$314.13
Choose your schedule
07:00 AM - 07:00 PM
$314.13
Choose your schedule
07:00 AM - 07:00 PM
$314.13
Choose your schedule
07:00 AM - 07:00 PM
$314.13
Choose your schedule
07:00 AM - 07:00 PM
$314.13
Choose your schedule
07:00 AM - 07:00 PM
$314.13
Choose your schedule
07:00 AM - 07:00 PM
$314.13
Choose your schedule
07:00 AM - 07:00 PM
$314.13
Choose your schedule
07:00 AM - 07:00 PM
$314.13
Choose your schedule
07:00 AM - 07:00 PM
$314.13
Choose your schedule
07:00 AM - 07:00 PM
$314.13
Choose your schedule
07:00 AM - 07:00 PM
$314.13
Choose your schedule
07:00 AM - 07:00 PM
$314.13
Choose your schedule
07:00 AM - 07:00 PM
$314.13
Choose your schedule
07:00 AM - 07:00 PM
$314.13
Choose your schedule
07:00 AM - 07:00 PM
$314.13
Choose your schedule
07:00 AM - 07:00 PM
$314.13
Choose your schedule
07:00 AM - 07:00 PM
$314.13
Choose your schedule
07:00 AM - 07:00 PM
$314.13
Choose your schedule
07:00 AM - 07:00 PM
$314.13
Choose your schedule
07:00 AM - 07:00 PM
$314.13
Choose your schedule
07:00 AM - 07:00 PM
$314.13
Choose your schedule
07:00 AM - 07:00 PM
$314.13
Choose your schedule
07:00 AM - 07:00 PM
$314.13
Choose your schedule
07:00 AM - 07:00 PM
$314.13
Choose your schedule
07:00 AM - 07:00 PM
$314.13
Choose your schedule
07:00 AM - 07:00 PM
$314.13
Choose your schedule
07:00 AM - 07:00 PM
$314.13
Choose your schedule
07:00 AM - 07:00 PM
$314.13
Choose your schedule
07:00 AM - 07:00 PM
$314.13
Choose your schedule
07:00 AM - 07:00 PM
$314.13
Choose your schedule
07:00 AM - 07:00 PM
$314.13
Choose your schedule
07:00 AM - 07:00 PM
$314.13
Choose your schedule
07:00 AM - 07:00 PM
$314.13
Choose your schedule
07:00 AM - 07:00 PM
$314.13
Choose your schedule
07:00 AM - 07:00 PM
$314.13
Choose your schedule
07:00 AM - 07:00 PM
$314.13
Choose your schedule
07:00 AM - 07:00 PM
$314.13
Choose your schedule
07:00 AM - 07:00 PM
$314.13
Choose your schedule
07:00 AM - 07:00 PM
$314.13
Choose your schedule
07:00 AM - 07:00 PM
$314.13
Choose your schedule
07:00 AM - 07:00 PM
$314.13
Choose your schedule
07:00 AM - 07:00 PM
$314.13
Choose your schedule
07:00 AM - 07:00 PM
$314.13
Choose your schedule
07:00 AM - 07:00 PM
$314.13
Choose your schedule
07:00 AM - 07:00 PM
$314.13
Choose your schedule
07:00 AM - 07:00 PM
$314.13
Choose your schedule
07:00 AM - 07:00 PM
$314.13
Choose your schedule
07:00 AM - 07:00 PM
$314.13
Choose your schedule
07:00 AM - 07:00 PM
$314.13
Choose your schedule
07:00 AM - 07:00 PM
$314.13
Choose your schedule
07:00 AM - 07:00 PM
$314.13
Choose your schedule
07:00 AM - 07:00 PM
$314.13
Choose your schedule
07:00 AM - 07:00 PM
$314.13
Choose your schedule
07:00 AM - 07:00 PM
$314.13
Choose your schedule
07:00 AM - 07:00 PM
$314.13
Choose your schedule
07:00 AM - 07:00 PM
$314.13
Choose your schedule
07:00 AM - 07:00 PM
$314.13
Choose your schedule
07:00 AM - 07:00 PM
$314.13
Choose your schedule
07:00 AM - 07:00 PM
$314.13
Choose your schedule
07:00 AM - 07:00 PM
$314.13
Choose your schedule
07:00 AM - 07:00 PM
$314.13
Choose your schedule
07:00 AM - 07:00 PM
$314.13
Choose your schedule
07:00 AM - 07:00 PM
$314.13
Choose your schedule
07:00 AM - 07:00 PM
$314.13
Choose your schedule
07:00 AM - 07:00 PM
$314.13
Choose your schedule
07:00 AM - 07:00 PM
$314.13
Choose your schedule
07:00 AM - 07:00 PM
$314.13
Choose your schedule
07:00 AM - 07:00 PM
$314.13
Choose your schedule
07:00 AM - 07:00 PM
$314.13
Choose your schedule
07:00 AM - 07:00 PM
$314.13
Choose your schedule
07:00 AM - 07:00 PM
$314.13
Choose your schedule
07:00 AM - 07:00 PM
$314.13
Choose your schedule
07:00 AM - 07:00 PM
$314.13
Choose your schedule
07:00 AM - 07:00 PM
$314.13
Choose your schedule
07:00 AM - 07:00 PM
$314.13
Choose your schedule
07:00 AM - 07:00 PM
$314.13
Choose your schedule
07:00 AM - 07:00 PM
$314.13
Choose your schedule
07:00 AM - 07:00 PM
$314.13
Choose your schedule
07:00 AM - 07:00 PM
$314.13
Choose your schedule
07:00 AM - 07:00 PM
$314.13
Choose your schedule
07:00 AM - 07:00 PM
$314.13
Choose your schedule
07:00 AM - 07:00 PM
$314.13
Choose your schedule
07:00 AM - 07:00 PM
$314.13
Choose your schedule
07:00 AM - 07:00 PM
$314.13
Choose your schedule
07:00 AM - 07:00 PM
$314.13
Choose your schedule
07:00 AM - 07:00 PM
$314.13
Choose your schedule
07:00 AM - 07:00 PM
$314.13
Choose your schedule
07:00 AM - 07:00 PM
$314.13
Choose your schedule
07:00 AM - 07:00 PM
$314.13
Choose your schedule
07:00 AM - 07:00 PM
$314.13
Choose your schedule
07:00 AM - 07:00 PM
$314.13
Choose your schedule
07:00 AM - 07:00 PM
$314.13
Choose your schedule
07:00 AM - 07:00 PM
$314.13
Choose your schedule
07:00 AM - 07:00 PM
$314.13
Choose your schedule
07:00 AM - 07:00 PM
$314.13
Choose your schedule
07:00 AM - 07:00 PM
$314.13
Choose your schedule
07:00 AM - 07:00 PM
$314.13
Choose your schedule
07:00 AM - 07:00 PM
$314.13
Choose your schedule
07:00 AM - 07:00 PM
$314.13
Choose your schedule
07:00 AM - 07:00 PM
$314.13
Choose your schedule
07:00 AM - 07:00 PM
$314.13
Choose your schedule
07:00 AM - 07:00 PM
$314.13
Choose your schedule
07:00 AM - 07:00 PM
$314.13
Choose your schedule
07:00 AM - 07:00 PM
$314.13
Choose your schedule
07:00 AM - 07:00 PM
$314.13
Choose your schedule
07:00 AM - 07:00 PM
$314.13
Choose your schedule
07:00 AM - 07:00 PM
$314.13
Choose your schedule
07:00 AM - 07:00 PM
$314.13
Choose your schedule
07:00 AM - 07:00 PM
$314.13
Choose your schedule
07:00 AM - 07:00 PM
$314.13
Choose your schedule
07:00 AM - 07:00 PM
$314.13
Choose your schedule
07:00 AM - 07:00 PM
$314.13
Choose your schedule
07:00 AM - 07:00 PM
$314.13
Choose your schedule
07:00 AM - 07:00 PM
$314.13
Choose your schedule
07:00 AM - 07:00 PM
$314.13
Choose your schedule
07:00 AM - 07:00 PM
$314.13
Choose your schedule
07:00 AM - 07:00 PM
$314.13
Choose your schedule
07:00 AM - 07:00 PM
$314.13
Choose your schedule
07:00 AM - 07:00 PM
$314.13
Choose your schedule
07:00 AM - 07:00 PM
$314.13
Choose your schedule
07:00 AM - 07:00 PM
$314.13
Choose your schedule
07:00 AM - 07:00 PM
$314.13
Choose your schedule
07:00 AM - 07:00 PM
$314.13
Choose your schedule
07:00 AM - 07:00 PM
$314.13
Choose your schedule
07:00 AM - 07:00 PM
$314.13
Choose your schedule
07:00 AM - 07:00 PM
$314.13
Choose your schedule
07:00 AM - 07:00 PM
$314.13
Choose your schedule
07:00 AM - 07:00 PM
$314.13
Choose your schedule
07:00 AM - 07:00 PM
$314.13
Choose your schedule
07:00 AM - 07:00 PM
$314.13
Choose your schedule
07:00 AM - 07:00 PM
$314.13
Choose your schedule
07:00 AM - 07:00 PM
$314.13
Choose your schedule
07:00 AM - 07:00 PM
$314.13
Choose your schedule
07:00 AM - 07:00 PM
$314.13
Choose your schedule
07:00 AM - 07:00 PM
$314.13
Choose your schedule
07:00 AM - 07:00 PM
$314.13
Choose your schedule
07:00 AM - 07:00 PM
$314.13
Choose your schedule
07:00 AM - 07:00 PM
$314.13
Choose your schedule
07:00 AM - 07:00 PM
$314.13
Choose your schedule
07:00 AM - 07:00 PM
$314.13
Choose your schedule
07:00 AM - 07:00 PM
$314.13
Choose your schedule
07:00 AM - 07:00 PM
$314.13
Choose your schedule
07:00 AM - 07:00 PM
$314.13
Choose your schedule
07:00 AM - 07:00 PM
$314.13
Choose your schedule
07:00 AM - 07:00 PM
$314.13
Choose your schedule
07:00 AM - 07:00 PM
$314.13
Choose your schedule
07:00 AM - 07:00 PM
$314.13
Choose your schedule
07:00 AM - 07:00 PM
$314.13
Choose your schedule
07:00 AM - 07:00 PM
$314.13
Choose your schedule
07:00 AM - 07:00 PM
$314.13
Choose your schedule
07:00 AM - 07:00 PM
$314.13
Choose your schedule
07:00 AM - 07:00 PM
$314.13
Choose your schedule
07:00 AM - 07:00 PM
$314.13
Choose your schedule
07:00 AM - 07:00 PM
$314.13
Choose your schedule
07:00 AM - 07:00 PM
$314.13
Choose your schedule
07:00 AM - 07:00 PM
$314.13
Choose your schedule
07:00 AM - 07:00 PM
$314.13
Choose your schedule
07:00 AM - 07:00 PM
$314.13
Choose your schedule
07:00 AM - 07:00 PM
$314.13
Choose your schedule
07:00 AM - 07:00 PM
$314.13
Choose your schedule
07:00 AM - 07:00 PM
$314.13
Choose your schedule
07:00 AM - 07:00 PM
$314.13
Choose your schedule
07:00 AM - 07:00 PM
$314.13
Choose your schedule
07:00 AM - 07:00 PM
$314.13
Choose your schedule
07:00 AM - 07:00 PM
$314.13
Choose your schedule
07:00 AM - 07:00 PM
$314.13
Choose your schedule
07:00 AM - 07:00 PM
$314.13
Choose your schedule
07:00 AM - 07:00 PM
$314.13
Choose your schedule
07:00 AM - 07:00 PM
$314.13
Choose your schedule
07:00 AM - 07:00 PM
$314.13
Choose your schedule
07:00 AM - 07:00 PM
$314.13
Choose your schedule
07:00 AM - 07:00 PM
$314.13
Choose your schedule
07:00 AM - 07:00 PM
$314.13
Choose your schedule
07:00 AM - 07:00 PM
$314.13
Choose your schedule
07:00 AM - 07:00 PM
$314.13
Choose your schedule
07:00 AM - 07:00 PM
$314.13
Choose your schedule
07:00 AM - 07:00 PM
$314.13
Choose your schedule
07:00 AM - 07:00 PM
$314.13
Choose your schedule
07:00 AM - 07:00 PM
$314.13
Choose your schedule
07:00 AM - 07:00 PM
$314.13
Choose your schedule
07:00 AM - 07:00 PM
$314.13
Choose your schedule
07:00 AM - 07:00 PM
$314.13
Choose your schedule
07:00 AM - 07:00 PM
$314.13
Choose your schedule
07:00 AM - 07:00 PM
$314.13
Choose your schedule
07:00 AM - 07:00 PM
$314.13
Choose your schedule
07:00 AM - 07:00 PM
$314.13
Choose your schedule
07:00 AM - 07:00 PM
$314.13
Choose your schedule
07:00 AM - 07:00 PM
$314.13
Choose your schedule
07:00 AM - 07:00 PM
$314.13
Choose your schedule
07:00 AM - 07:00 PM
$314.13
Choose your schedule
07:00 AM - 07:00 PM
$314.13
Choose your schedule
07:00 AM - 07:00 PM
$314.13
Choose your schedule
07:00 AM - 07:00 PM
$314.13
Choose your schedule
07:00 AM - 07:00 PM
$314.13
Choose your schedule
07:00 AM - 07:00 PM
$314.13
Choose your schedule
07:00 AM - 07:00 PM
$314.13
Choose your schedule
07:00 AM - 07:00 PM
$314.13
About the Experience
Discover Greek culture and lifestyle with a cruise to Poros, Hydra, and Aegina - on the same day. Start the adventure in the port of Athens (if you have selected the option with transfers, you will take a transfer from the hotel to the port), from where we will sail to the island of Poros, one of the most beautiful islands in Greece, head ashore to the island of peace, romance and fun and explore the colorful island at your own leisure for an hour.

Return to the boat and glide over to Hydra, the second stop of the day. As you approach the island, admire the very special architecture and dramatic landscapes of this island, whose old traditional stone houses and mansions silently stand witness to a long and turbulent history. Listen as your guide provides handy tips on what to see and do on the island. Make the most of the unique charms of Hydra island, whose amphitheater once served as a safe shelter for Saronic Pirates. Enjoy 90 minutes of free time to stroll down the narrow lanes, relax over a refreshing cup of coffee, or browse the shops.

Round your experience off with a visit to the quaint and beautiful island of Aegina, where you can again explore at your own leisure with two hours of free time! If you fancy, perhaps, opt for an excursion on your own (not included) to the temple of Afaya, the best-preserved ancient site on the island.

Once back on the boat, sit back, relax, and be entertained by a traditional Greek dance and dance show.
Unlock a World of Exclusive Perks
Unlock a world of privileges with our Travel Rewards Program. Sign up and instantly enjoy.