Food & Wine: The Sip of Santorini - Wine Sunset Tour
Location: Thira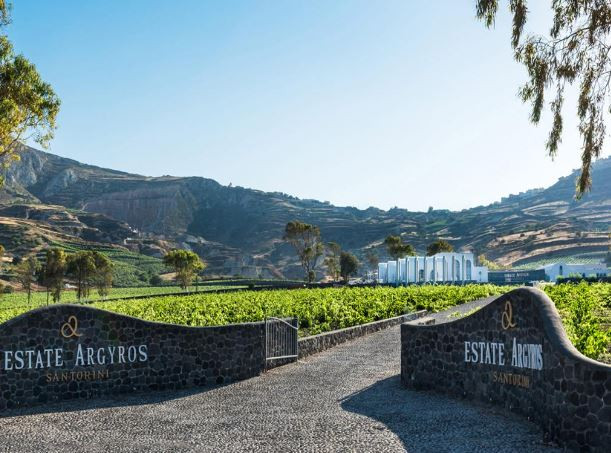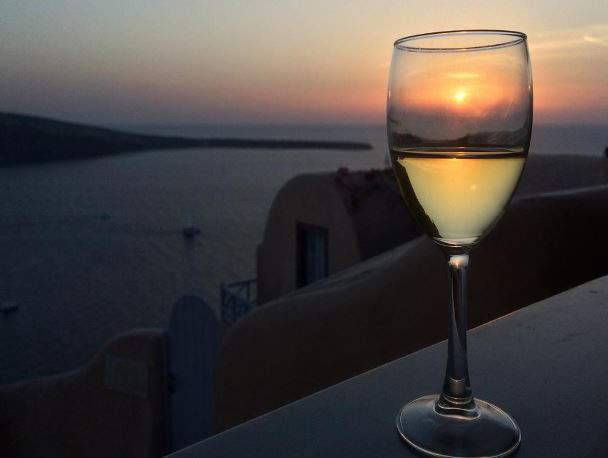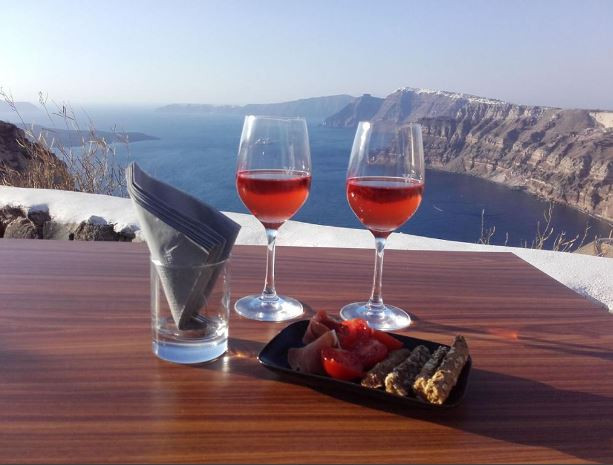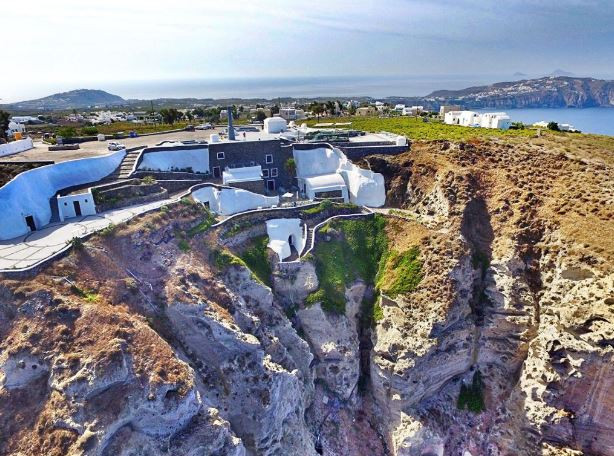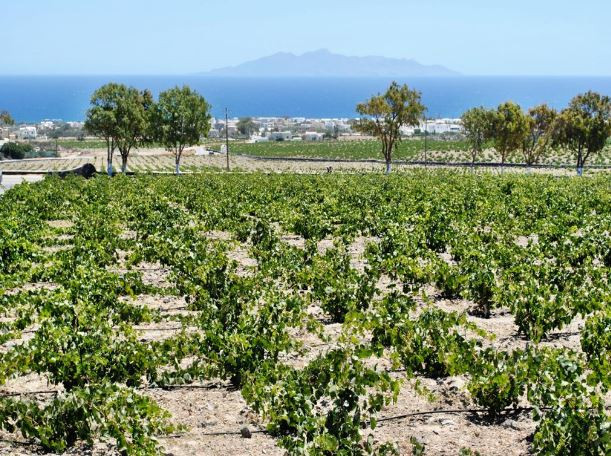 Choose your schedule
03:00 PM - 08:00 PM
$241.64
Choose your schedule
03:00 PM - 08:00 PM
$241.64
Choose your schedule
03:00 PM - 08:00 PM
$241.64
Choose your schedule
03:00 PM - 08:00 PM
$241.64
Choose your schedule
03:00 PM - 08:00 PM
$241.64
Choose your schedule
03:00 PM - 08:00 PM
$241.64
Choose your schedule
03:00 PM - 08:00 PM
$241.64
Choose your schedule
03:00 PM - 08:00 PM
$241.64
Choose your schedule
03:00 PM - 08:00 PM
$241.64
Choose your schedule
03:00 PM - 08:00 PM
$241.64
Choose your schedule
03:00 PM - 08:00 PM
$241.64
Choose your schedule
03:00 PM - 08:00 PM
$241.64
Choose your schedule
03:00 PM - 08:00 PM
$241.64
Choose your schedule
03:00 PM - 08:00 PM
$241.64
Choose your schedule
03:00 PM - 08:00 PM
$241.64
Choose your schedule
03:00 PM - 08:00 PM
$241.64
Choose your schedule
03:00 PM - 08:00 PM
$241.64
Choose your schedule
03:00 PM - 08:00 PM
$241.64
Choose your schedule
03:00 PM - 08:00 PM
$241.64
Choose your schedule
03:00 PM - 08:00 PM
$241.64
Choose your schedule
03:00 PM - 08:00 PM
$241.64
Choose your schedule
03:00 PM - 08:00 PM
$241.64
Choose your schedule
03:00 PM - 08:00 PM
$241.64
Choose your schedule
03:00 PM - 08:00 PM
$241.64
Choose your schedule
03:00 PM - 08:00 PM
$241.64
Choose your schedule
03:00 PM - 08:00 PM
$241.64
Choose your schedule
03:00 PM - 08:00 PM
$241.64
Choose your schedule
03:00 PM - 08:00 PM
$241.64
Choose your schedule
03:00 PM - 08:00 PM
$241.64
Choose your schedule
03:00 PM - 08:00 PM
$241.64
Choose your schedule
03:00 PM - 08:00 PM
$241.64
Choose your schedule
03:00 PM - 08:00 PM
$241.64
Choose your schedule
03:00 PM - 08:00 PM
$241.64
Choose your schedule
03:00 PM - 08:00 PM
$241.64
Choose your schedule
03:00 PM - 08:00 PM
$241.64
Choose your schedule
03:00 PM - 08:00 PM
$241.64
Choose your schedule
03:00 PM - 08:00 PM
$241.64
Choose your schedule
03:00 PM - 08:00 PM
$241.64
Choose your schedule
03:00 PM - 08:00 PM
$241.64
Choose your schedule
03:00 PM - 08:00 PM
$241.64
Choose your schedule
03:00 PM - 08:00 PM
$241.64
Choose your schedule
03:00 PM - 08:00 PM
$241.64
Choose your schedule
03:00 PM - 08:00 PM
$241.64
Choose your schedule
03:00 PM - 08:00 PM
$241.64
Choose your schedule
03:00 PM - 08:00 PM
$241.64
Choose your schedule
03:00 PM - 08:00 PM
$241.64
Choose your schedule
03:00 PM - 08:00 PM
$241.64
Choose your schedule
03:00 PM - 08:00 PM
$241.64
Choose your schedule
03:00 PM - 08:00 PM
$241.64
Choose your schedule
03:00 PM - 08:00 PM
$241.64
Choose your schedule
03:00 PM - 08:00 PM
$241.64
Choose your schedule
03:00 PM - 08:00 PM
$241.64
Choose your schedule
03:00 PM - 08:00 PM
$241.64
Choose your schedule
03:00 PM - 08:00 PM
$241.64
Choose your schedule
03:00 PM - 08:00 PM
$241.64
Choose your schedule
03:00 PM - 08:00 PM
$241.64
Choose your schedule
03:00 PM - 08:00 PM
$241.64
Choose your schedule
03:00 PM - 08:00 PM
$241.64
Choose your schedule
03:00 PM - 08:00 PM
$241.64
Choose your schedule
03:00 PM - 08:00 PM
$241.64
Choose your schedule
03:00 PM - 08:00 PM
$241.64
Choose your schedule
03:00 PM - 08:00 PM
$241.64
Choose your schedule
03:00 PM - 08:00 PM
$241.64
Choose your schedule
03:00 PM - 08:00 PM
$241.64
Choose your schedule
03:00 PM - 08:00 PM
$241.64
Choose your schedule
03:00 PM - 08:00 PM
$241.64
Choose your schedule
03:00 PM - 08:00 PM
$241.64
Choose your schedule
03:00 PM - 08:00 PM
$241.64
Choose your schedule
03:00 PM - 08:00 PM
$241.64
Choose your schedule
03:00 PM - 08:00 PM
$241.64
Choose your schedule
03:00 PM - 08:00 PM
$241.64
Choose your schedule
03:00 PM - 08:00 PM
$241.64
Choose your schedule
03:00 PM - 08:00 PM
$241.64
Choose your schedule
03:00 PM - 08:00 PM
$241.64
Choose your schedule
03:00 PM - 08:00 PM
$241.64
Choose your schedule
03:00 PM - 08:00 PM
$241.64
Choose your schedule
03:00 PM - 08:00 PM
$241.64
Choose your schedule
03:00 PM - 08:00 PM
$241.64
Choose your schedule
03:00 PM - 08:00 PM
$241.64
Choose your schedule
03:00 PM - 08:00 PM
$241.64
Choose your schedule
03:00 PM - 08:00 PM
$241.64
Choose your schedule
03:00 PM - 08:00 PM
$241.64
Choose your schedule
03:00 PM - 08:00 PM
$241.64
Choose your schedule
03:00 PM - 08:00 PM
$241.64
Choose your schedule
03:00 PM - 08:00 PM
$241.64
Choose your schedule
03:00 PM - 08:00 PM
$241.64
Choose your schedule
03:00 PM - 08:00 PM
$241.64
Choose your schedule
03:00 PM - 08:00 PM
$241.64
Choose your schedule
03:00 PM - 08:00 PM
$241.64
Choose your schedule
03:00 PM - 08:00 PM
$241.64
Choose your schedule
03:00 PM - 08:00 PM
$241.64
Choose your schedule
03:00 PM - 08:00 PM
$241.64
Choose your schedule
03:00 PM - 08:00 PM
$241.64
Choose your schedule
03:00 PM - 08:00 PM
$241.64
Choose your schedule
03:00 PM - 08:00 PM
$241.64
Choose your schedule
03:00 PM - 08:00 PM
$241.64
Choose your schedule
03:00 PM - 08:00 PM
$241.64
Choose your schedule
03:00 PM - 08:00 PM
$241.64
Choose your schedule
03:00 PM - 08:00 PM
$241.64
Choose your schedule
03:00 PM - 08:00 PM
$241.64
Choose your schedule
03:00 PM - 08:00 PM
$241.64
Choose your schedule
03:00 PM - 08:00 PM
$241.64
Choose your schedule
03:00 PM - 08:00 PM
$241.64
Choose your schedule
03:00 PM - 08:00 PM
$241.64
Choose your schedule
03:00 PM - 08:00 PM
$241.64
Choose your schedule
03:00 PM - 08:00 PM
$241.64
Choose your schedule
03:00 PM - 08:00 PM
$241.64
Choose your schedule
03:00 PM - 08:00 PM
$241.64
Choose your schedule
03:00 PM - 08:00 PM
$241.64
Choose your schedule
03:00 PM - 08:00 PM
$241.64
Choose your schedule
03:00 PM - 08:00 PM
$241.64
Choose your schedule
03:00 PM - 08:00 PM
$241.64
Choose your schedule
03:00 PM - 08:00 PM
$241.64
Choose your schedule
03:00 PM - 08:00 PM
$241.64
Choose your schedule
03:00 PM - 08:00 PM
$241.64
Choose your schedule
03:00 PM - 08:00 PM
$241.64
Choose your schedule
03:00 PM - 08:00 PM
$241.64
Choose your schedule
03:00 PM - 08:00 PM
$241.64
Choose your schedule
03:00 PM - 08:00 PM
$241.64
Choose your schedule
03:00 PM - 08:00 PM
$241.64
Choose your schedule
03:00 PM - 08:00 PM
$241.64
Choose your schedule
03:00 PM - 08:00 PM
$241.64
Choose your schedule
03:00 PM - 08:00 PM
$241.64
Choose your schedule
03:00 PM - 08:00 PM
$241.64
Choose your schedule
03:00 PM - 08:00 PM
$241.64
Choose your schedule
03:00 PM - 08:00 PM
$241.64
Choose your schedule
03:00 PM - 08:00 PM
$241.64
Choose your schedule
03:00 PM - 08:00 PM
$241.64
Choose your schedule
03:00 PM - 08:00 PM
$241.64
Choose your schedule
03:00 PM - 08:00 PM
$241.64
Choose your schedule
03:00 PM - 08:00 PM
$241.64
Choose your schedule
03:00 PM - 08:00 PM
$241.64
Choose your schedule
03:00 PM - 08:00 PM
$241.64
Choose your schedule
03:00 PM - 08:00 PM
$241.64
Choose your schedule
03:00 PM - 08:00 PM
$241.64
Choose your schedule
03:00 PM - 08:00 PM
$241.64
Choose your schedule
03:00 PM - 08:00 PM
$241.64
Choose your schedule
03:00 PM - 08:00 PM
$241.64
Choose your schedule
03:00 PM - 08:00 PM
$241.64
Choose your schedule
03:00 PM - 08:00 PM
$241.64
Choose your schedule
03:00 PM - 08:00 PM
$241.64
Choose your schedule
03:00 PM - 08:00 PM
$241.64
Choose your schedule
03:00 PM - 08:00 PM
$241.64
Choose your schedule
03:00 PM - 08:00 PM
$241.64
Choose your schedule
03:00 PM - 08:00 PM
$241.64
Choose your schedule
03:00 PM - 08:00 PM
$241.64
Choose your schedule
03:00 PM - 08:00 PM
$241.64
Choose your schedule
03:00 PM - 08:00 PM
$241.64
Choose your schedule
03:00 PM - 08:00 PM
$241.64
Choose your schedule
03:00 PM - 08:00 PM
$241.64
Choose your schedule
03:00 PM - 08:00 PM
$241.64
Choose your schedule
03:00 PM - 08:00 PM
$241.64
Choose your schedule
03:00 PM - 08:00 PM
$241.64
Choose your schedule
03:00 PM - 08:00 PM
$241.64
Choose your schedule
03:00 PM - 08:00 PM
$241.64
Choose your schedule
03:00 PM - 08:00 PM
$241.64
Choose your schedule
03:00 PM - 08:00 PM
$241.64
Choose your schedule
03:00 PM - 08:00 PM
$241.64
Choose your schedule
03:00 PM - 08:00 PM
$241.64
Choose your schedule
03:00 PM - 08:00 PM
$241.64
Choose your schedule
03:00 PM - 08:00 PM
$241.64
Choose your schedule
03:00 PM - 08:00 PM
$241.64
Choose your schedule
03:00 PM - 08:00 PM
$241.64
Choose your schedule
03:00 PM - 08:00 PM
$241.64
Choose your schedule
03:00 PM - 08:00 PM
$241.64
Choose your schedule
03:00 PM - 08:00 PM
$241.64
Choose your schedule
03:00 PM - 08:00 PM
$241.64
Choose your schedule
03:00 PM - 08:00 PM
$241.64
Choose your schedule
03:00 PM - 08:00 PM
$241.64
Choose your schedule
03:00 PM - 08:00 PM
$241.64
Choose your schedule
03:00 PM - 08:00 PM
$241.64
Choose your schedule
03:00 PM - 08:00 PM
$241.64
Choose your schedule
03:00 PM - 08:00 PM
$241.64
Choose your schedule
03:00 PM - 08:00 PM
$241.64
Choose your schedule
03:00 PM - 08:00 PM
$241.64
Choose your schedule
03:00 PM - 08:00 PM
$241.64
Choose your schedule
03:00 PM - 08:00 PM
$241.64
Choose your schedule
03:00 PM - 08:00 PM
$241.64
Choose your schedule
03:00 PM - 08:00 PM
$241.64
Choose your schedule
03:00 PM - 08:00 PM
$241.64
Choose your schedule
03:00 PM - 08:00 PM
$241.64
Choose your schedule
03:00 PM - 08:00 PM
$241.64
Choose your schedule
03:00 PM - 08:00 PM
$241.64
Choose your schedule
03:00 PM - 08:00 PM
$241.64
Choose your schedule
03:00 PM - 08:00 PM
$241.64
Choose your schedule
03:00 PM - 08:00 PM
$241.64
Choose your schedule
03:00 PM - 08:00 PM
$241.64
Choose your schedule
03:00 PM - 08:00 PM
$241.64
Choose your schedule
03:00 PM - 08:00 PM
$241.64
Choose your schedule
03:00 PM - 08:00 PM
$241.64
Choose your schedule
03:00 PM - 08:00 PM
$241.64
Choose your schedule
03:00 PM - 08:00 PM
$241.64
Choose your schedule
03:00 PM - 08:00 PM
$241.64
Choose your schedule
03:00 PM - 08:00 PM
$241.64
Choose your schedule
03:00 PM - 08:00 PM
$241.64
Choose your schedule
03:00 PM - 08:00 PM
$241.64
Choose your schedule
03:00 PM - 08:00 PM
$241.64
Choose your schedule
03:00 PM - 08:00 PM
$241.64
Choose your schedule
03:00 PM - 08:00 PM
$241.64
Choose your schedule
03:00 PM - 08:00 PM
$241.64
Choose your schedule
03:00 PM - 08:00 PM
$241.64
Choose your schedule
03:00 PM - 08:00 PM
$241.64
Choose your schedule
03:00 PM - 08:00 PM
$241.64
Choose your schedule
03:00 PM - 08:00 PM
$241.64
Choose your schedule
03:00 PM - 08:00 PM
$241.64
Choose your schedule
03:00 PM - 08:00 PM
$241.64
Choose your schedule
03:00 PM - 08:00 PM
$241.64
Choose your schedule
03:00 PM - 08:00 PM
$241.64
Choose your schedule
03:00 PM - 08:00 PM
$241.64
Choose your schedule
03:00 PM - 08:00 PM
$241.64
Choose your schedule
03:00 PM - 08:00 PM
$241.64
Choose your schedule
03:00 PM - 08:00 PM
$241.64
Choose your schedule
03:00 PM - 08:00 PM
$241.64
Choose your schedule
03:00 PM - 08:00 PM
$241.64
Choose your schedule
03:00 PM - 08:00 PM
$241.64
Choose your schedule
03:00 PM - 08:00 PM
$241.64
Choose your schedule
03:00 PM - 08:00 PM
$241.64
Choose your schedule
03:00 PM - 08:00 PM
$241.64
Choose your schedule
03:00 PM - 08:00 PM
$241.64
Choose your schedule
03:00 PM - 08:00 PM
$241.64
Choose your schedule
03:00 PM - 08:00 PM
$241.64
Choose your schedule
03:00 PM - 08:00 PM
$241.64
Choose your schedule
03:00 PM - 08:00 PM
$241.64
Choose your schedule
03:00 PM - 08:00 PM
$241.64
Choose your schedule
03:00 PM - 08:00 PM
$241.64
Choose your schedule
03:00 PM - 08:00 PM
$241.64
Choose your schedule
03:00 PM - 08:00 PM
$241.64
Choose your schedule
03:00 PM - 08:00 PM
$241.64
Choose your schedule
03:00 PM - 08:00 PM
$241.64
Choose your schedule
03:00 PM - 08:00 PM
$241.64
Choose your schedule
03:00 PM - 08:00 PM
$241.64
Choose your schedule
03:00 PM - 08:00 PM
$241.64
Choose your schedule
03:00 PM - 08:00 PM
$241.64
Choose your schedule
03:00 PM - 08:00 PM
$241.64
Choose your schedule
03:00 PM - 08:00 PM
$241.64
Choose your schedule
03:00 PM - 08:00 PM
$241.64
Choose your schedule
03:00 PM - 08:00 PM
$241.64
Choose your schedule
03:00 PM - 08:00 PM
$241.64
Choose your schedule
03:00 PM - 08:00 PM
$241.64
Choose your schedule
03:00 PM - 08:00 PM
$241.64
Choose your schedule
03:00 PM - 08:00 PM
$241.64
Choose your schedule
03:00 PM - 08:00 PM
$241.64
Choose your schedule
03:00 PM - 08:00 PM
$241.64
Choose your schedule
03:00 PM - 08:00 PM
$241.64
Choose your schedule
03:00 PM - 08:00 PM
$241.64
Choose your schedule
03:00 PM - 08:00 PM
$241.64
Choose your schedule
03:00 PM - 08:00 PM
$241.64
Choose your schedule
03:00 PM - 08:00 PM
$241.64
Choose your schedule
03:00 PM - 08:00 PM
$241.64
Choose your schedule
03:00 PM - 08:00 PM
$241.64
Choose your schedule
03:00 PM - 08:00 PM
$241.64
Choose your schedule
03:00 PM - 08:00 PM
$241.64
Choose your schedule
03:00 PM - 08:00 PM
$241.64
Choose your schedule
03:00 PM - 08:00 PM
$241.64
Choose your schedule
03:00 PM - 08:00 PM
$241.64
Choose your schedule
03:00 PM - 08:00 PM
$241.64
Choose your schedule
03:00 PM - 08:00 PM
$241.64
Choose your schedule
03:00 PM - 08:00 PM
$241.64
Choose your schedule
03:00 PM - 08:00 PM
$241.64
Choose your schedule
03:00 PM - 08:00 PM
$241.64
Choose your schedule
03:00 PM - 08:00 PM
$241.64
Choose your schedule
03:00 PM - 08:00 PM
$241.64
Choose your schedule
03:00 PM - 08:00 PM
$241.64
Choose your schedule
03:00 PM - 08:00 PM
$241.64
Choose your schedule
03:00 PM - 08:00 PM
$241.64
Choose your schedule
03:00 PM - 08:00 PM
$241.64
Choose your schedule
03:00 PM - 08:00 PM
$241.64
Choose your schedule
03:00 PM - 08:00 PM
$241.64
Choose your schedule
03:00 PM - 08:00 PM
$241.64
Choose your schedule
03:00 PM - 08:00 PM
$241.64
Choose your schedule
03:00 PM - 08:00 PM
$241.64
Choose your schedule
03:00 PM - 08:00 PM
$241.64
Choose your schedule
03:00 PM - 08:00 PM
$241.64
Choose your schedule
03:00 PM - 08:00 PM
$241.64
Choose your schedule
03:00 PM - 08:00 PM
$241.64
Choose your schedule
03:00 PM - 08:00 PM
$241.64
Choose your schedule
03:00 PM - 08:00 PM
$241.64
Choose your schedule
03:00 PM - 08:00 PM
$241.64
Choose your schedule
03:00 PM - 08:00 PM
$241.64
Choose your schedule
03:00 PM - 08:00 PM
$241.64
Choose your schedule
03:00 PM - 08:00 PM
$241.64
Choose your schedule
03:00 PM - 08:00 PM
$241.64
Choose your schedule
03:00 PM - 08:00 PM
$241.64
Choose your schedule
03:00 PM - 08:00 PM
$241.64
Choose your schedule
03:00 PM - 08:00 PM
$241.64
Choose your schedule
03:00 PM - 08:00 PM
$241.64
Choose your schedule
03:00 PM - 08:00 PM
$241.64
Choose your schedule
03:00 PM - 08:00 PM
$241.64
Choose your schedule
03:00 PM - 08:00 PM
$241.64
Choose your schedule
03:00 PM - 08:00 PM
$241.64
Choose your schedule
03:00 PM - 08:00 PM
$241.64
Choose your schedule
03:00 PM - 08:00 PM
$241.64
Choose your schedule
03:00 PM - 08:00 PM
$241.64
Choose your schedule
03:00 PM - 08:00 PM
$241.64
Choose your schedule
03:00 PM - 08:00 PM
$241.64
Choose your schedule
03:00 PM - 08:00 PM
$241.64
Choose your schedule
03:00 PM - 08:00 PM
$241.64
Choose your schedule
03:00 PM - 08:00 PM
$241.64
Choose your schedule
03:00 PM - 08:00 PM
$241.64
Choose your schedule
03:00 PM - 08:00 PM
$241.64
Choose your schedule
03:00 PM - 08:00 PM
$241.64
Choose your schedule
03:00 PM - 08:00 PM
$241.64
Choose your schedule
03:00 PM - 08:00 PM
$241.64
Choose your schedule
03:00 PM - 08:00 PM
$241.64
Choose your schedule
03:00 PM - 08:00 PM
$241.64
Choose your schedule
03:00 PM - 08:00 PM
$241.64
Choose your schedule
03:00 PM - 08:00 PM
$241.64
Choose your schedule
03:00 PM - 08:00 PM
$241.64
Choose your schedule
03:00 PM - 08:00 PM
$241.64
Choose your schedule
03:00 PM - 08:00 PM
$241.64
Choose your schedule
03:00 PM - 08:00 PM
$241.64
Choose your schedule
03:00 PM - 08:00 PM
$241.64
Choose your schedule
03:00 PM - 08:00 PM
$241.64
Choose your schedule
03:00 PM - 08:00 PM
$241.64
Choose your schedule
03:00 PM - 08:00 PM
$241.64
Choose your schedule
03:00 PM - 08:00 PM
$241.64
Choose your schedule
03:00 PM - 08:00 PM
$241.64
Choose your schedule
03:00 PM - 08:00 PM
$241.64
Choose your schedule
03:00 PM - 08:00 PM
$241.64
Choose your schedule
03:00 PM - 08:00 PM
$241.64
Choose your schedule
03:00 PM - 08:00 PM
$241.64
Choose your schedule
03:00 PM - 08:00 PM
$241.64
Choose your schedule
03:00 PM - 08:00 PM
$241.64
Choose your schedule
03:00 PM - 08:00 PM
$241.64
Choose your schedule
03:00 PM - 08:00 PM
$241.64
Choose your schedule
03:00 PM - 08:00 PM
$241.64
Choose your schedule
03:00 PM - 08:00 PM
$241.64
Choose your schedule
03:00 PM - 08:00 PM
$241.64
Choose your schedule
03:00 PM - 08:00 PM
$241.64
Choose your schedule
03:00 PM - 08:00 PM
$241.64
Choose your schedule
03:00 PM - 08:00 PM
$241.64
Choose your schedule
03:00 PM - 08:00 PM
$241.64
Choose your schedule
03:00 PM - 08:00 PM
$241.64
Choose your schedule
03:00 PM - 08:00 PM
$241.64
Choose your schedule
03:00 PM - 08:00 PM
$241.64
Choose your schedule
03:00 PM - 08:00 PM
$241.64
Choose your schedule
03:00 PM - 08:00 PM
$241.64
Choose your schedule
03:00 PM - 08:00 PM
$241.64
Choose your schedule
03:00 PM - 08:00 PM
$241.64
Choose your schedule
03:00 PM - 08:00 PM
$241.64
Choose your schedule
03:00 PM - 08:00 PM
$241.64
Choose your schedule
03:00 PM - 08:00 PM
$241.64
Choose your schedule
03:00 PM - 08:00 PM
$241.64
Choose your schedule
03:00 PM - 08:00 PM
$241.64
Choose your schedule
03:00 PM - 08:00 PM
$241.64
Choose your schedule
03:00 PM - 08:00 PM
$241.64
Choose your schedule
03:00 PM - 08:00 PM
$241.64
Choose your schedule
03:00 PM - 08:00 PM
$241.64
Choose your schedule
03:00 PM - 08:00 PM
$241.64
Choose your schedule
03:00 PM - 08:00 PM
$241.64
Choose your schedule
03:00 PM - 08:00 PM
$241.64
Choose your schedule
03:00 PM - 08:00 PM
$241.64
Choose your schedule
03:00 PM - 08:00 PM
$241.64
Choose your schedule
03:00 PM - 08:00 PM
$241.64
Choose your schedule
03:00 PM - 08:00 PM
$241.64
Choose your schedule
03:00 PM - 08:00 PM
$241.64
Choose your schedule
03:00 PM - 08:00 PM
$241.64
Choose your schedule
03:00 PM - 08:00 PM
$241.64
Choose your schedule
03:00 PM - 08:00 PM
$208.69
Choose your schedule
03:00 PM - 08:00 PM
$208.69
Choose your schedule
03:00 PM - 08:00 PM
$208.69
About the Experience
Includes: Transport, pick-up/drop-off from the hotel, wine degustation, and guide.
Itinerary
Venetsanos Winery
Koutsoyannopoulos Wine Museum
Oya
Taste the island's viniculture by joining the Sip of Santorini Wine Tour. Have an exclusive look at 2 different local wineries, including approximately 8 samples.

Start your tour with a visit to Venetsanos Winery, which is located in the most breathtaking location offering incredible views over the caldera and volcanic islands. Have the chance to discover its unconventional structural design, constructed from above and moving downwards before tasting three of its exceptional wines.

Continue with Wine Museum in Mesa Gonia, one of the largest estate on Santorini with a long family tradition in winemaking. Wine Museum combines the ancient traditions of Santorini together with the latest in modern wine technology to produce some of the most highly awarded wines on the island. Refresh your palate by tasting volcanic white wines and the island's unique desert wine.

Last stop will be Oia and Sun Spirit Bar, one of the best places to watch the sunset. Relax and enjoy your wine in this idyllic space, as you are watching the sun deep into the sea.
*Pick-ups 30-90 minutes before the activity from several meeting points. The exact meeting point and time will be given upon reconfirmation of the booking depending on the hotel.
Unlock a World of Exclusive Perks
Unlock a world of privileges with our Travel Rewards Program. Sign up and instantly enjoy.