Sightseeing Tours: Sightseeing Rabat from Casablanca
Location: Casablanca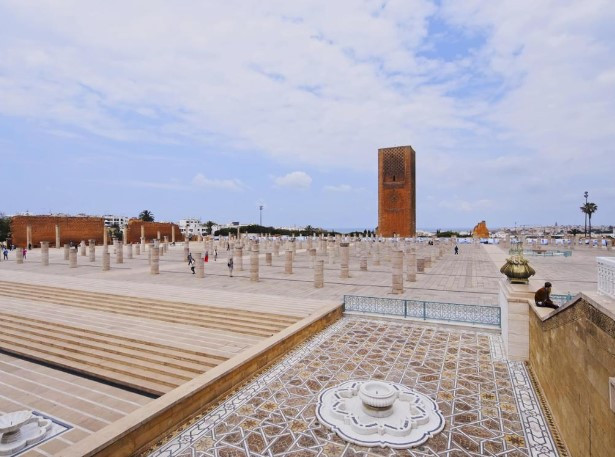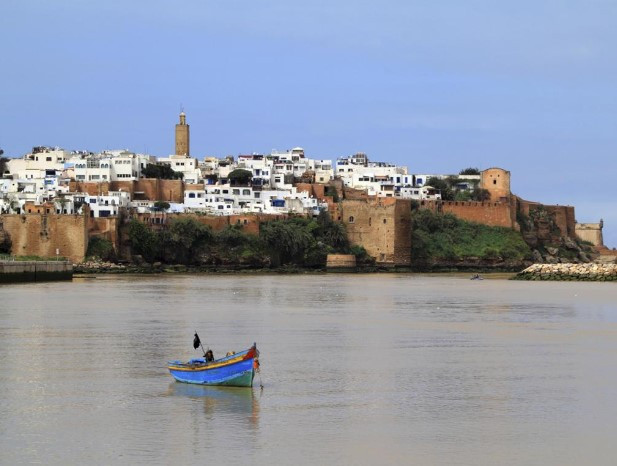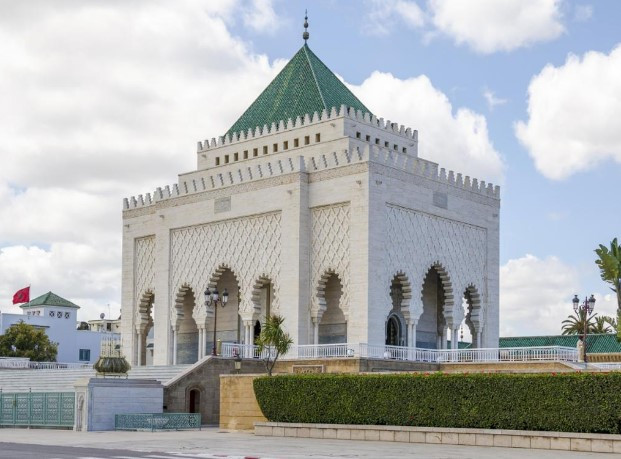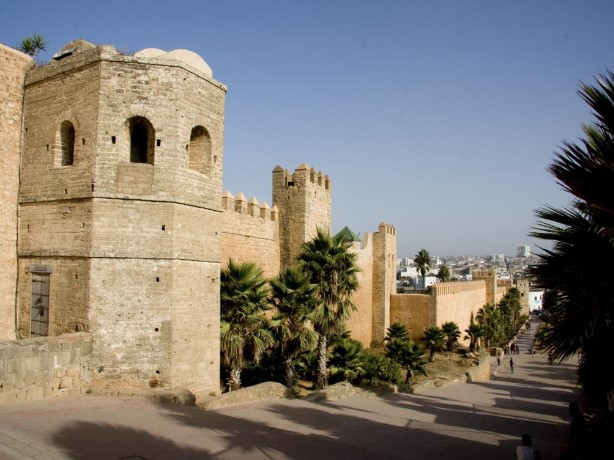 Choose your schedule
09:30 AM - 06:30 PM
$228.39
Choose your schedule
09:30 AM - 06:30 PM
$228.39
Choose your schedule
09:30 AM - 06:30 PM
$228.39
Choose your schedule
09:30 AM - 06:30 PM
$228.39
Choose your schedule
09:30 AM - 06:30 PM
$228.39
Choose your schedule
09:30 AM - 06:30 PM
$228.39
Choose your schedule
09:30 AM - 06:30 PM
$228.39
Choose your schedule
09:30 AM - 06:30 PM
$228.39
Choose your schedule
09:30 AM - 06:30 PM
$228.39
Choose your schedule
09:30 AM - 06:30 PM
$228.39
Choose your schedule
09:30 AM - 06:30 PM
$228.39
Choose your schedule
09:30 AM - 06:30 PM
$228.39
Choose your schedule
09:30 AM - 06:30 PM
$228.39
Choose your schedule
09:30 AM - 06:30 PM
$228.39
Choose your schedule
09:30 AM - 06:30 PM
$228.39
Choose your schedule
09:30 AM - 06:30 PM
$228.39
Choose your schedule
09:30 AM - 06:30 PM
$228.39
Choose your schedule
09:30 AM - 06:30 PM
$228.39
Choose your schedule
09:30 AM - 06:30 PM
$228.39
Choose your schedule
09:30 AM - 06:30 PM
$228.39
Choose your schedule
09:30 AM - 06:30 PM
$228.39
Choose your schedule
09:30 AM - 06:30 PM
$228.39
Choose your schedule
09:30 AM - 06:30 PM
$228.39
Choose your schedule
09:30 AM - 06:30 PM
$228.39
Choose your schedule
09:30 AM - 06:30 PM
$228.39
Choose your schedule
09:30 AM - 06:30 PM
$228.39
Choose your schedule
09:30 AM - 06:30 PM
$228.39
Choose your schedule
09:30 AM - 06:30 PM
$228.39
Choose your schedule
09:30 AM - 06:30 PM
$228.39
Choose your schedule
09:30 AM - 06:30 PM
$228.39
Choose your schedule
09:30 AM - 06:30 PM
$228.39
Choose your schedule
09:30 AM - 06:30 PM
$228.39
Choose your schedule
09:30 AM - 06:30 PM
$228.39
Choose your schedule
09:30 AM - 06:30 PM
$228.39
Choose your schedule
09:30 AM - 06:30 PM
$228.39
Choose your schedule
09:30 AM - 06:30 PM
$228.39
Choose your schedule
09:30 AM - 06:30 PM
$228.39
Choose your schedule
09:30 AM - 06:30 PM
$228.39
Choose your schedule
09:30 AM - 06:30 PM
$228.39
Choose your schedule
09:30 AM - 06:30 PM
$228.39
Choose your schedule
09:30 AM - 06:30 PM
$228.39
Choose your schedule
09:30 AM - 06:30 PM
$228.39
Choose your schedule
09:30 AM - 06:30 PM
$228.39
Choose your schedule
09:30 AM - 06:30 PM
$228.39
Choose your schedule
09:30 AM - 06:30 PM
$228.39
Choose your schedule
09:30 AM - 06:30 PM
$228.39
Choose your schedule
09:30 AM - 06:30 PM
$228.39
Choose your schedule
09:30 AM - 06:30 PM
$228.39
Choose your schedule
09:30 AM - 06:30 PM
$228.39
Choose your schedule
09:30 AM - 06:30 PM
$228.39
Choose your schedule
09:30 AM - 06:30 PM
$228.39
Choose your schedule
09:30 AM - 06:30 PM
$228.39
Choose your schedule
09:30 AM - 06:30 PM
$228.39
Choose your schedule
09:30 AM - 06:30 PM
$228.39
Choose your schedule
09:30 AM - 06:30 PM
$228.39
Choose your schedule
09:30 AM - 06:30 PM
$228.39
Choose your schedule
09:30 AM - 06:30 PM
$228.39
Choose your schedule
09:30 AM - 06:30 PM
$228.39
Choose your schedule
09:30 AM - 06:30 PM
$228.39
Choose your schedule
09:30 AM - 06:30 PM
$228.39
Choose your schedule
09:30 AM - 06:30 PM
$228.39
Choose your schedule
09:30 AM - 06:30 PM
$228.39
Choose your schedule
09:30 AM - 06:30 PM
$228.39
Choose your schedule
09:30 AM - 06:30 PM
$228.39
Choose your schedule
09:30 AM - 06:30 PM
$228.39
Choose your schedule
09:30 AM - 06:30 PM
$228.39
Choose your schedule
09:30 AM - 06:30 PM
$228.39
Choose your schedule
09:30 AM - 06:30 PM
$228.39
Choose your schedule
09:30 AM - 06:30 PM
$228.39
Choose your schedule
09:30 AM - 06:30 PM
$228.39
Choose your schedule
09:30 AM - 06:30 PM
$228.39
Choose your schedule
09:30 AM - 06:30 PM
$228.39
Choose your schedule
09:30 AM - 06:30 PM
$228.39
Choose your schedule
09:30 AM - 06:30 PM
$228.39
Choose your schedule
09:30 AM - 06:30 PM
$228.39
Choose your schedule
09:30 AM - 06:30 PM
$228.39
Choose your schedule
09:30 AM - 06:30 PM
$228.39
Choose your schedule
09:30 AM - 06:30 PM
$228.39
Choose your schedule
09:30 AM - 06:30 PM
$228.39
Choose your schedule
09:30 AM - 06:30 PM
$228.39
Choose your schedule
09:30 AM - 06:30 PM
$228.39
Choose your schedule
09:30 AM - 06:30 PM
$228.39
Choose your schedule
09:30 AM - 06:30 PM
$228.39
Choose your schedule
09:30 AM - 06:30 PM
$228.39
Choose your schedule
09:30 AM - 06:30 PM
$228.39
Choose your schedule
09:30 AM - 06:30 PM
$228.39
Choose your schedule
09:30 AM - 06:30 PM
$228.39
Choose your schedule
09:30 AM - 06:30 PM
$228.39
Choose your schedule
09:30 AM - 06:30 PM
$228.39
Choose your schedule
09:30 AM - 06:30 PM
$228.39
Choose your schedule
09:30 AM - 06:30 PM
$228.39
Choose your schedule
09:30 AM - 06:30 PM
$228.39
Choose your schedule
09:30 AM - 06:30 PM
$228.39
Choose your schedule
09:30 AM - 06:30 PM
$228.39
Choose your schedule
09:30 AM - 06:30 PM
$228.39
Choose your schedule
09:30 AM - 06:30 PM
$228.39
Choose your schedule
09:30 AM - 06:30 PM
$228.39
Choose your schedule
09:30 AM - 06:30 PM
$228.39
Choose your schedule
09:30 AM - 06:30 PM
$228.39
Choose your schedule
09:30 AM - 06:30 PM
$228.39
Choose your schedule
09:30 AM - 06:30 PM
$228.39
Choose your schedule
09:30 AM - 06:30 PM
$228.39
Choose your schedule
09:30 AM - 06:30 PM
$228.39
Choose your schedule
09:30 AM - 06:30 PM
$228.39
Choose your schedule
09:30 AM - 06:30 PM
$228.39
Choose your schedule
09:30 AM - 06:30 PM
$228.39
Choose your schedule
09:30 AM - 06:30 PM
$228.39
Choose your schedule
09:30 AM - 06:30 PM
$228.39
Choose your schedule
09:30 AM - 06:30 PM
$228.39
Choose your schedule
09:30 AM - 06:30 PM
$228.39
Choose your schedule
09:30 AM - 06:30 PM
$228.39
Choose your schedule
09:30 AM - 06:30 PM
$228.39
Choose your schedule
09:30 AM - 06:30 PM
$228.39
Choose your schedule
09:30 AM - 06:30 PM
$228.39
Choose your schedule
09:30 AM - 06:30 PM
$228.39
Choose your schedule
09:30 AM - 06:30 PM
$228.39
Choose your schedule
09:30 AM - 06:30 PM
$228.39
Choose your schedule
09:30 AM - 06:30 PM
$228.39
Choose your schedule
09:30 AM - 06:30 PM
$228.39
Choose your schedule
09:30 AM - 06:30 PM
$228.39
Choose your schedule
09:30 AM - 06:30 PM
$228.39
Choose your schedule
09:30 AM - 06:30 PM
$228.39
Choose your schedule
09:30 AM - 06:30 PM
$228.39
Choose your schedule
09:30 AM - 06:30 PM
$228.39
Choose your schedule
09:30 AM - 06:30 PM
$228.39
Choose your schedule
09:30 AM - 06:30 PM
$228.39
Choose your schedule
09:30 AM - 06:30 PM
$228.39
Choose your schedule
09:30 AM - 06:30 PM
$228.39
Choose your schedule
09:30 AM - 06:30 PM
$228.39
Choose your schedule
09:30 AM - 06:30 PM
$228.39
Choose your schedule
09:30 AM - 06:30 PM
$228.39
Choose your schedule
09:30 AM - 06:30 PM
$228.39
Choose your schedule
09:30 AM - 06:30 PM
$228.39
Choose your schedule
09:30 AM - 06:30 PM
$228.39
Choose your schedule
09:30 AM - 06:30 PM
$228.39
Choose your schedule
09:30 AM - 06:30 PM
$228.39
Choose your schedule
09:30 AM - 06:30 PM
$228.39
Choose your schedule
09:30 AM - 06:30 PM
$228.39
Choose your schedule
09:30 AM - 06:30 PM
$228.39
Choose your schedule
09:30 AM - 06:30 PM
$228.39
Choose your schedule
09:30 AM - 06:30 PM
$228.39
Choose your schedule
09:30 AM - 06:30 PM
$228.39
Choose your schedule
09:30 AM - 06:30 PM
$228.39
Choose your schedule
09:30 AM - 06:30 PM
$228.39
Choose your schedule
09:30 AM - 06:30 PM
$228.39
Choose your schedule
09:30 AM - 06:30 PM
$228.39
Choose your schedule
09:30 AM - 06:30 PM
$228.39
Choose your schedule
09:30 AM - 06:30 PM
$228.39
Choose your schedule
09:30 AM - 06:30 PM
$228.39
Choose your schedule
09:30 AM - 06:30 PM
$228.39
Choose your schedule
09:30 AM - 06:30 PM
$228.39
Choose your schedule
09:30 AM - 06:30 PM
$228.39
Choose your schedule
09:30 AM - 06:30 PM
$228.39
Choose your schedule
09:30 AM - 06:30 PM
$228.39
Choose your schedule
09:30 AM - 06:30 PM
$228.39
Choose your schedule
09:30 AM - 06:30 PM
$228.39
Choose your schedule
09:30 AM - 06:30 PM
$228.39
Choose your schedule
09:30 AM - 06:30 PM
$228.39
Choose your schedule
09:30 AM - 06:30 PM
$228.39
Choose your schedule
09:30 AM - 06:30 PM
$228.39
Choose your schedule
09:30 AM - 06:30 PM
$228.39
Choose your schedule
09:30 AM - 06:30 PM
$228.39
Choose your schedule
09:30 AM - 06:30 PM
$228.39
Choose your schedule
09:30 AM - 06:30 PM
$228.39
Choose your schedule
09:30 AM - 06:30 PM
$228.39
Choose your schedule
09:30 AM - 06:30 PM
$228.39
Choose your schedule
09:30 AM - 06:30 PM
$228.39
Choose your schedule
09:30 AM - 06:30 PM
$228.39
Choose your schedule
09:30 AM - 06:30 PM
$228.39
Choose your schedule
09:30 AM - 06:30 PM
$228.39
Choose your schedule
09:30 AM - 06:30 PM
$228.39
Choose your schedule
09:30 AM - 06:30 PM
$228.39
Choose your schedule
09:30 AM - 06:30 PM
$228.39
Choose your schedule
09:30 AM - 06:30 PM
$228.39
Choose your schedule
09:30 AM - 06:30 PM
$228.39
Choose your schedule
09:30 AM - 06:30 PM
$228.39
Choose your schedule
09:30 AM - 06:30 PM
$228.39
Choose your schedule
09:30 AM - 06:30 PM
$228.39
Choose your schedule
09:30 AM - 06:30 PM
$228.39
Choose your schedule
09:30 AM - 06:30 PM
$228.39
Choose your schedule
09:30 AM - 06:30 PM
$228.39
Choose your schedule
09:30 AM - 06:30 PM
$228.39
Choose your schedule
09:30 AM - 06:30 PM
$228.39
Choose your schedule
09:30 AM - 06:30 PM
$228.39
Choose your schedule
09:30 AM - 06:30 PM
$228.39
Choose your schedule
09:30 AM - 06:30 PM
$228.39
Choose your schedule
09:30 AM - 06:30 PM
$228.39
Choose your schedule
09:30 AM - 06:30 PM
$228.39
Choose your schedule
09:30 AM - 06:30 PM
$228.39
Choose your schedule
09:30 AM - 06:30 PM
$228.39
Choose your schedule
09:30 AM - 06:30 PM
$228.39
Choose your schedule
09:30 AM - 06:30 PM
$228.39
Choose your schedule
09:30 AM - 06:30 PM
$228.39
Choose your schedule
09:30 AM - 06:30 PM
$228.39
Choose your schedule
09:30 AM - 06:30 PM
$228.39
Choose your schedule
09:30 AM - 06:30 PM
$228.39
Choose your schedule
09:30 AM - 06:30 PM
$228.39
Choose your schedule
09:30 AM - 06:30 PM
$228.39
Choose your schedule
09:30 AM - 06:30 PM
$228.39
Choose your schedule
09:30 AM - 06:30 PM
$228.39
Choose your schedule
09:30 AM - 06:30 PM
$228.39
Choose your schedule
09:30 AM - 06:30 PM
$228.39
Choose your schedule
09:30 AM - 06:30 PM
$228.39
Choose your schedule
09:30 AM - 06:30 PM
$228.39
Choose your schedule
09:30 AM - 06:30 PM
$228.39
Choose your schedule
09:30 AM - 06:30 PM
$228.39
Choose your schedule
09:30 AM - 06:30 PM
$228.39
Choose your schedule
09:30 AM - 06:30 PM
$228.39
Choose your schedule
09:30 AM - 06:30 PM
$228.39
Choose your schedule
09:30 AM - 06:30 PM
$228.39
Choose your schedule
09:30 AM - 06:30 PM
$228.39
Choose your schedule
09:30 AM - 06:30 PM
$228.39
Choose your schedule
09:30 AM - 06:30 PM
$228.39
Choose your schedule
09:30 AM - 06:30 PM
$228.39
Choose your schedule
09:30 AM - 06:30 PM
$228.39
Choose your schedule
09:30 AM - 06:30 PM
$228.39
Choose your schedule
09:30 AM - 06:30 PM
$228.39
Choose your schedule
09:30 AM - 06:30 PM
$228.39
Choose your schedule
09:30 AM - 06:30 PM
$228.39
Choose your schedule
09:30 AM - 06:30 PM
$228.39
Choose your schedule
09:30 AM - 06:30 PM
$228.39
Choose your schedule
09:30 AM - 06:30 PM
$228.39
Choose your schedule
09:30 AM - 06:30 PM
$228.39
Choose your schedule
09:30 AM - 06:30 PM
$228.39
Choose your schedule
09:30 AM - 06:30 PM
$228.39
Choose your schedule
09:30 AM - 06:30 PM
$228.39
Choose your schedule
09:30 AM - 06:30 PM
$228.39
Choose your schedule
09:30 AM - 06:30 PM
$228.39
Choose your schedule
09:30 AM - 06:30 PM
$228.39
Choose your schedule
09:30 AM - 06:30 PM
$228.39
Choose your schedule
09:30 AM - 06:30 PM
$228.39
Choose your schedule
09:30 AM - 06:30 PM
$228.39
Choose your schedule
09:30 AM - 06:30 PM
$228.39
Choose your schedule
09:30 AM - 06:30 PM
$228.39
Choose your schedule
09:30 AM - 06:30 PM
$228.39
Choose your schedule
09:30 AM - 06:30 PM
$228.39
Choose your schedule
09:30 AM - 06:30 PM
$228.39
Choose your schedule
09:30 AM - 06:30 PM
$228.39
Choose your schedule
09:30 AM - 06:30 PM
$228.39
Choose your schedule
09:30 AM - 06:30 PM
$228.39
Choose your schedule
09:30 AM - 06:30 PM
$228.39
Choose your schedule
09:30 AM - 06:30 PM
$228.39
Choose your schedule
09:30 AM - 06:30 PM
$228.39
Choose your schedule
09:30 AM - 06:30 PM
$228.39
Choose your schedule
09:30 AM - 06:30 PM
$228.39
Choose your schedule
09:30 AM - 06:30 PM
$228.39
Choose your schedule
09:30 AM - 06:30 PM
$228.39
Choose your schedule
09:30 AM - 06:30 PM
$228.39
Choose your schedule
09:30 AM - 06:30 PM
$228.39
Choose your schedule
09:30 AM - 06:30 PM
$228.39
Choose your schedule
09:30 AM - 06:30 PM
$228.39
Choose your schedule
09:30 AM - 06:30 PM
$228.39
Choose your schedule
09:30 AM - 06:30 PM
$228.39
Choose your schedule
09:30 AM - 06:30 PM
$228.39
Choose your schedule
09:30 AM - 06:30 PM
$228.39
Choose your schedule
09:30 AM - 06:30 PM
$228.39
Choose your schedule
09:30 AM - 06:30 PM
$228.39
Choose your schedule
09:30 AM - 06:30 PM
$228.39
Choose your schedule
09:30 AM - 06:30 PM
$228.39
Choose your schedule
09:30 AM - 06:30 PM
$228.39
Choose your schedule
09:30 AM - 06:30 PM
$228.39
Choose your schedule
09:30 AM - 06:30 PM
$228.39
Choose your schedule
09:30 AM - 06:30 PM
$228.39
Choose your schedule
09:30 AM - 06:30 PM
$228.39
Choose your schedule
09:30 AM - 06:30 PM
$228.39
Choose your schedule
09:30 AM - 06:30 PM
$228.39
Choose your schedule
09:30 AM - 06:30 PM
$228.39
Choose your schedule
09:30 AM - 06:30 PM
$228.39
Choose your schedule
09:30 AM - 06:30 PM
$228.39
Choose your schedule
09:30 AM - 06:30 PM
$228.39
Choose your schedule
09:30 AM - 06:30 PM
$228.39
Choose your schedule
09:30 AM - 06:30 PM
$228.39
Choose your schedule
09:30 AM - 06:30 PM
$228.39
Choose your schedule
09:30 AM - 06:30 PM
$228.39
Choose your schedule
09:30 AM - 06:30 PM
$228.39
Choose your schedule
09:30 AM - 06:30 PM
$228.39
Choose your schedule
09:30 AM - 06:30 PM
$228.39
Choose your schedule
09:30 AM - 06:30 PM
$228.39
Choose your schedule
09:30 AM - 06:30 PM
$228.39
Choose your schedule
09:30 AM - 06:30 PM
$228.39
Choose your schedule
09:30 AM - 06:30 PM
$228.39
Choose your schedule
09:30 AM - 06:30 PM
$228.39
Choose your schedule
09:30 AM - 06:30 PM
$228.39
Choose your schedule
09:30 AM - 06:30 PM
$228.39
Choose your schedule
09:30 AM - 06:30 PM
$228.39
Choose your schedule
09:30 AM - 06:30 PM
$228.39
Choose your schedule
09:30 AM - 06:30 PM
$228.39
Choose your schedule
09:30 AM - 06:30 PM
$228.39
Choose your schedule
09:30 AM - 06:30 PM
$228.39
Choose your schedule
09:30 AM - 06:30 PM
$228.39
Choose your schedule
09:30 AM - 06:30 PM
$228.39
Choose your schedule
09:30 AM - 06:30 PM
$228.39
Choose your schedule
09:30 AM - 06:30 PM
$228.39
Choose your schedule
09:30 AM - 06:30 PM
$228.39
Choose your schedule
09:30 AM - 06:30 PM
$228.39
Choose your schedule
09:30 AM - 06:30 PM
$228.39
Choose your schedule
09:30 AM - 06:30 PM
$228.39
Choose your schedule
09:30 AM - 06:30 PM
$228.39
Choose your schedule
09:30 AM - 06:30 PM
$228.39
Choose your schedule
09:30 AM - 06:30 PM
$228.39
Choose your schedule
09:30 AM - 06:30 PM
$228.39
Choose your schedule
09:30 AM - 06:30 PM
$228.39
Choose your schedule
09:30 AM - 06:30 PM
$228.39
Choose your schedule
09:30 AM - 06:30 PM
$228.39
Choose your schedule
09:30 AM - 06:30 PM
$228.39
Choose your schedule
09:30 AM - 06:30 PM
$228.39
Choose your schedule
09:30 AM - 06:30 PM
$228.39
Choose your schedule
09:30 AM - 06:30 PM
$228.39
Choose your schedule
09:30 AM - 06:30 PM
$228.39
Choose your schedule
09:30 AM - 06:30 PM
$228.39
Choose your schedule
09:30 AM - 06:30 PM
$228.39
Choose your schedule
09:30 AM - 06:30 PM
$228.39
Choose your schedule
09:30 AM - 06:30 PM
$228.39
Choose your schedule
09:30 AM - 06:30 PM
$228.39
Choose your schedule
09:30 AM - 06:30 PM
$228.39
Choose your schedule
09:30 AM - 06:30 PM
$228.39
Choose your schedule
09:30 AM - 06:30 PM
$228.39
Choose your schedule
09:30 AM - 06:30 PM
$228.39
Choose your schedule
09:30 AM - 06:30 PM
$228.39
Choose your schedule
09:30 AM - 06:30 PM
$228.39
Choose your schedule
09:30 AM - 06:30 PM
$228.39
Choose your schedule
09:30 AM - 06:30 PM
$228.39
Choose your schedule
09:30 AM - 06:30 PM
$228.39
Choose your schedule
09:30 AM - 06:30 PM
$228.39
Choose your schedule
09:30 AM - 06:30 PM
$228.39
Choose your schedule
09:30 AM - 06:30 PM
$228.39
Choose your schedule
09:30 AM - 06:30 PM
$228.39
Choose your schedule
09:30 AM - 06:30 PM
$228.39
Choose your schedule
09:30 AM - 06:30 PM
$228.39
Choose your schedule
09:30 AM - 06:30 PM
$228.39
Choose your schedule
09:30 AM - 06:30 PM
$228.39
Choose your schedule
09:30 AM - 06:30 PM
$228.39
Choose your schedule
09:30 AM - 06:30 PM
$228.39
Choose your schedule
09:30 AM - 06:30 PM
$228.39
Choose your schedule
09:30 AM - 06:30 PM
$228.39
Choose your schedule
09:30 AM - 06:30 PM
$228.39
Choose your schedule
09:30 AM - 06:30 PM
$228.39
Choose your schedule
09:30 AM - 06:30 PM
$228.39
Choose your schedule
09:30 AM - 06:30 PM
$228.39
Choose your schedule
09:30 AM - 06:30 PM
$228.39
Choose your schedule
09:30 AM - 06:30 PM
$228.39
Choose your schedule
09:30 AM - 06:30 PM
$228.39
Choose your schedule
09:30 AM - 06:30 PM
$228.39
Choose your schedule
09:30 AM - 06:30 PM
$228.39
Choose your schedule
09:30 AM - 06:30 PM
$228.39
Choose your schedule
09:30 AM - 06:30 PM
$228.39
Choose your schedule
09:30 AM - 06:30 PM
$228.39
Choose your schedule
09:30 AM - 06:30 PM
$228.39
Choose your schedule
09:30 AM - 06:30 PM
$228.39
Choose your schedule
09:30 AM - 06:30 PM
$228.39
Choose your schedule
09:30 AM - 06:30 PM
$228.39
Choose your schedule
09:30 AM - 06:30 PM
$228.39
Choose your schedule
09:30 AM - 06:30 PM
$228.39
Choose your schedule
09:30 AM - 06:30 PM
$228.39
Choose your schedule
09:30 AM - 06:30 PM
$228.39
Choose your schedule
09:30 AM - 06:30 PM
$228.39
Choose your schedule
09:30 AM - 06:30 PM
$228.39
Choose your schedule
09:30 AM - 06:30 PM
$228.39
Choose your schedule
09:30 AM - 06:30 PM
$228.39
Choose your schedule
09:30 AM - 06:30 PM
$228.39
Choose your schedule
09:30 AM - 06:30 PM
$228.39
About the Experience
Morocco's coastal capital since 1912, Rabat has just over a million people. Modern and even reserved by Moroccan standards, the city also has many fascinating historic sites, including the picturesque Kasbah of the Udayas a UNESCO World Heritage-listed kasbah (Islamic fortress) built during the reign of the Almohads , built in the mid-12th century.
The unique Hassan Tower, begun at the end of the 12th century, was meant to have the world's largest minaret, but was never completed. Just opposite the tower lies the 20th-century Mausoleum of Mohammed V, This mausoleum contains the tombs of the Moroccan king Mohammed V and his two sons. As you'll discover, this building is considered a masterpiece of modern Alaouite dynasty architecture, with its white silhouette topped by a typical green tiled roof.
Visit the Old Medina of Rabat, an old walled section of the city filled with maze-like streets dotted with fountains, palaces, mosques and markets. Here, you'll see the ramparts of the Mechouar, a heavily guarded royal palace surrounded by gardens.
Earn $500*
to travel with us
Join our Travel Rewards program and receive $500 just for signing up! As a Travel Rewards Member, you'll receive exclusive offers and early access to special deals and sales.