Thematic Tours: Hot Air Balloon Ride with Breakfast
Location: Marrakesh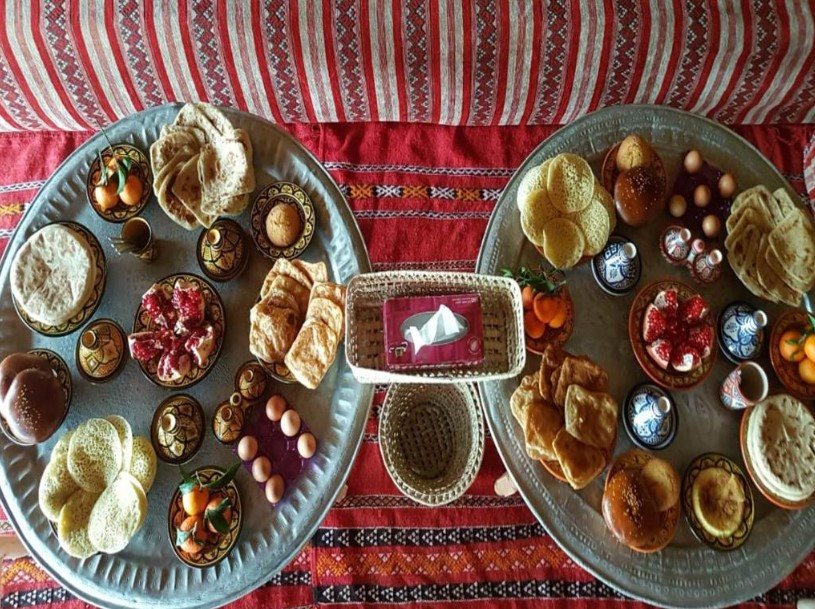 Choose your schedule
05:00 AM - 12:00 PM
$438.22
Choose your schedule
05:00 AM - 12:00 PM
$438.22
Choose your schedule
05:00 AM - 12:00 PM
$438.22
Choose your schedule
05:00 AM - 12:00 PM
$438.22
Choose your schedule
05:00 AM - 12:00 PM
$438.22
Choose your schedule
05:00 AM - 12:00 PM
$438.22
Choose your schedule
05:00 AM - 12:00 PM
$438.22
Choose your schedule
05:00 AM - 12:00 PM
$438.22
Choose your schedule
05:00 AM - 12:00 PM
$438.22
Choose your schedule
05:00 AM - 12:00 PM
$438.22
Choose your schedule
05:00 AM - 12:00 PM
$438.22
Choose your schedule
05:00 AM - 12:00 PM
$438.22
Choose your schedule
05:00 AM - 12:00 PM
$438.22
Choose your schedule
05:00 AM - 12:00 PM
$438.22
Choose your schedule
05:00 AM - 12:00 PM
$438.22
Choose your schedule
05:00 AM - 12:00 PM
$438.22
Choose your schedule
05:00 AM - 12:00 PM
$438.22
Choose your schedule
05:00 AM - 12:00 PM
$438.22
Choose your schedule
05:00 AM - 12:00 PM
$438.22
Choose your schedule
05:00 AM - 12:00 PM
$438.22
Choose your schedule
05:00 AM - 12:00 PM
$438.22
Choose your schedule
05:00 AM - 12:00 PM
$438.22
Choose your schedule
05:00 AM - 12:00 PM
$438.22
Choose your schedule
05:00 AM - 12:00 PM
$438.22
Choose your schedule
05:00 AM - 12:00 PM
$438.22
Choose your schedule
05:00 AM - 12:00 PM
$438.22
Choose your schedule
05:00 AM - 12:00 PM
$438.22
Choose your schedule
05:00 AM - 12:00 PM
$438.22
Choose your schedule
05:00 AM - 12:00 PM
$438.22
Choose your schedule
05:00 AM - 12:00 PM
$438.22
Choose your schedule
05:00 AM - 12:00 PM
$438.22
Choose your schedule
05:00 AM - 12:00 PM
$438.22
Choose your schedule
05:00 AM - 12:00 PM
$438.22
Choose your schedule
05:00 AM - 12:00 PM
$438.22
Choose your schedule
05:00 AM - 12:00 PM
$438.22
Choose your schedule
05:00 AM - 12:00 PM
$438.22
Choose your schedule
05:00 AM - 12:00 PM
$438.22
Choose your schedule
05:00 AM - 12:00 PM
$438.22
Choose your schedule
05:00 AM - 12:00 PM
$438.22
Choose your schedule
05:00 AM - 12:00 PM
$438.22
Choose your schedule
05:00 AM - 12:00 PM
$438.22
Choose your schedule
05:00 AM - 12:00 PM
$438.22
Choose your schedule
05:00 AM - 12:00 PM
$438.22
Choose your schedule
05:00 AM - 12:00 PM
$438.22
Choose your schedule
05:00 AM - 12:00 PM
$438.22
Choose your schedule
05:00 AM - 12:00 PM
$438.22
Choose your schedule
05:00 AM - 12:00 PM
$438.22
Choose your schedule
05:00 AM - 12:00 PM
$438.22
Choose your schedule
05:00 AM - 12:00 PM
$438.22
Choose your schedule
05:00 AM - 12:00 PM
$438.22
Choose your schedule
05:00 AM - 12:00 PM
$438.22
Choose your schedule
05:00 AM - 12:00 PM
$438.22
Choose your schedule
05:00 AM - 12:00 PM
$438.22
Choose your schedule
05:00 AM - 12:00 PM
$438.22
Choose your schedule
05:00 AM - 12:00 PM
$438.22
Choose your schedule
05:00 AM - 12:00 PM
$438.22
Choose your schedule
05:00 AM - 12:00 PM
$438.22
Choose your schedule
05:00 AM - 12:00 PM
$438.22
Choose your schedule
05:00 AM - 12:00 PM
$438.22
Choose your schedule
05:00 AM - 12:00 PM
$438.22
Choose your schedule
05:00 AM - 12:00 PM
$438.22
Choose your schedule
05:00 AM - 12:00 PM
$438.22
Choose your schedule
05:00 AM - 12:00 PM
$438.22
Choose your schedule
05:00 AM - 12:00 PM
$438.22
Choose your schedule
05:00 AM - 12:00 PM
$438.22
Choose your schedule
05:00 AM - 12:00 PM
$438.22
Choose your schedule
05:00 AM - 12:00 PM
$438.22
Choose your schedule
05:00 AM - 12:00 PM
$438.22
Choose your schedule
05:00 AM - 12:00 PM
$438.22
Choose your schedule
05:00 AM - 12:00 PM
$438.22
Choose your schedule
05:00 AM - 12:00 PM
$438.22
Choose your schedule
05:00 AM - 12:00 PM
$438.22
Choose your schedule
05:00 AM - 12:00 PM
$438.22
Choose your schedule
05:00 AM - 12:00 PM
$438.22
Choose your schedule
05:00 AM - 12:00 PM
$438.22
Choose your schedule
05:00 AM - 12:00 PM
$438.22
Choose your schedule
05:00 AM - 12:00 PM
$438.22
Choose your schedule
05:00 AM - 12:00 PM
$438.22
Choose your schedule
05:00 AM - 12:00 PM
$438.22
Choose your schedule
05:00 AM - 12:00 PM
$438.22
Choose your schedule
05:00 AM - 12:00 PM
$438.22
Choose your schedule
05:00 AM - 12:00 PM
$438.22
Choose your schedule
05:00 AM - 12:00 PM
$438.22
Choose your schedule
05:00 AM - 12:00 PM
$438.22
Choose your schedule
05:00 AM - 12:00 PM
$438.22
Choose your schedule
05:00 AM - 12:00 PM
$438.22
Choose your schedule
05:00 AM - 12:00 PM
$438.22
Choose your schedule
05:00 AM - 12:00 PM
$438.22
Choose your schedule
05:00 AM - 12:00 PM
$438.22
Choose your schedule
05:00 AM - 12:00 PM
$438.22
Choose your schedule
05:00 AM - 12:00 PM
$438.22
Choose your schedule
05:00 AM - 12:00 PM
$438.22
Choose your schedule
05:00 AM - 12:00 PM
$438.22
Choose your schedule
05:00 AM - 12:00 PM
$438.22
Choose your schedule
05:00 AM - 12:00 PM
$438.22
Choose your schedule
05:00 AM - 12:00 PM
$438.22
Choose your schedule
05:00 AM - 12:00 PM
$438.22
Choose your schedule
05:00 AM - 12:00 PM
$438.22
Choose your schedule
05:00 AM - 12:00 PM
$438.22
Choose your schedule
05:00 AM - 12:00 PM
$438.22
Choose your schedule
05:00 AM - 12:00 PM
$438.22
Choose your schedule
05:00 AM - 12:00 PM
$438.22
Choose your schedule
05:00 AM - 12:00 PM
$438.22
Choose your schedule
05:00 AM - 12:00 PM
$438.22
Choose your schedule
05:00 AM - 12:00 PM
$438.22
Choose your schedule
05:00 AM - 12:00 PM
$438.22
Choose your schedule
05:00 AM - 12:00 PM
$438.22
Choose your schedule
05:00 AM - 12:00 PM
$438.22
Choose your schedule
05:00 AM - 12:00 PM
$438.22
Choose your schedule
05:00 AM - 12:00 PM
$438.22
Choose your schedule
05:00 AM - 12:00 PM
$438.22
Choose your schedule
05:00 AM - 12:00 PM
$438.22
Choose your schedule
05:00 AM - 12:00 PM
$438.22
Choose your schedule
05:00 AM - 12:00 PM
$438.22
Choose your schedule
05:00 AM - 12:00 PM
$438.22
Choose your schedule
05:00 AM - 12:00 PM
$438.22
Choose your schedule
05:00 AM - 12:00 PM
$438.22
Choose your schedule
05:00 AM - 12:00 PM
$438.22
Choose your schedule
05:00 AM - 12:00 PM
$438.22
Choose your schedule
05:00 AM - 12:00 PM
$438.22
Choose your schedule
05:00 AM - 12:00 PM
$438.22
Choose your schedule
05:00 AM - 12:00 PM
$438.22
Choose your schedule
05:00 AM - 12:00 PM
$438.22
Choose your schedule
05:00 AM - 12:00 PM
$438.22
Choose your schedule
05:00 AM - 12:00 PM
$438.22
Choose your schedule
05:00 AM - 12:00 PM
$438.22
Choose your schedule
05:00 AM - 12:00 PM
$438.22
Choose your schedule
05:00 AM - 12:00 PM
$438.22
Choose your schedule
05:00 AM - 12:00 PM
$438.22
Choose your schedule
05:00 AM - 12:00 PM
$438.22
Choose your schedule
05:00 AM - 12:00 PM
$438.22
Choose your schedule
05:00 AM - 12:00 PM
$438.22
Choose your schedule
05:00 AM - 12:00 PM
$438.22
Choose your schedule
05:00 AM - 12:00 PM
$438.22
Choose your schedule
05:00 AM - 12:00 PM
$438.22
Choose your schedule
05:00 AM - 12:00 PM
$438.22
Choose your schedule
05:00 AM - 12:00 PM
$438.22
Choose your schedule
05:00 AM - 12:00 PM
$438.22
Choose your schedule
05:00 AM - 12:00 PM
$438.22
Choose your schedule
05:00 AM - 12:00 PM
$438.22
Choose your schedule
05:00 AM - 12:00 PM
$438.22
Choose your schedule
05:00 AM - 12:00 PM
$438.22
Choose your schedule
05:00 AM - 12:00 PM
$438.22
Choose your schedule
05:00 AM - 12:00 PM
$438.22
Choose your schedule
05:00 AM - 12:00 PM
$438.22
Choose your schedule
05:00 AM - 12:00 PM
$438.22
Choose your schedule
05:00 AM - 12:00 PM
$438.22
Choose your schedule
05:00 AM - 12:00 PM
$438.22
Choose your schedule
05:00 AM - 12:00 PM
$438.22
Choose your schedule
05:00 AM - 12:00 PM
$438.22
Choose your schedule
05:00 AM - 12:00 PM
$438.22
Choose your schedule
05:00 AM - 12:00 PM
$438.22
Choose your schedule
05:00 AM - 12:00 PM
$438.22
Choose your schedule
05:00 AM - 12:00 PM
$438.22
Choose your schedule
05:00 AM - 12:00 PM
$438.22
Choose your schedule
05:00 AM - 12:00 PM
$438.22
Choose your schedule
05:00 AM - 12:00 PM
$438.22
Choose your schedule
05:00 AM - 12:00 PM
$438.22
Choose your schedule
05:00 AM - 12:00 PM
$438.22
Choose your schedule
05:00 AM - 12:00 PM
$438.22
Choose your schedule
05:00 AM - 12:00 PM
$438.22
Choose your schedule
05:00 AM - 12:00 PM
$438.22
Choose your schedule
05:00 AM - 12:00 PM
$438.22
Choose your schedule
05:00 AM - 12:00 PM
$438.22
Choose your schedule
05:00 AM - 12:00 PM
$438.22
Choose your schedule
05:00 AM - 12:00 PM
$438.22
Choose your schedule
05:00 AM - 12:00 PM
$438.22
Choose your schedule
05:00 AM - 12:00 PM
$438.22
Choose your schedule
05:00 AM - 12:00 PM
$438.22
Choose your schedule
05:00 AM - 12:00 PM
$438.22
Choose your schedule
05:00 AM - 12:00 PM
$438.22
Choose your schedule
05:00 AM - 12:00 PM
$438.22
Choose your schedule
05:00 AM - 12:00 PM
$438.22
Choose your schedule
05:00 AM - 12:00 PM
$438.22
Choose your schedule
05:00 AM - 12:00 PM
$438.22
Choose your schedule
05:00 AM - 12:00 PM
$438.22
Choose your schedule
05:00 AM - 12:00 PM
$438.22
Choose your schedule
05:00 AM - 12:00 PM
$438.22
Choose your schedule
05:00 AM - 12:00 PM
$438.22
Choose your schedule
05:00 AM - 12:00 PM
$438.22
Choose your schedule
05:00 AM - 12:00 PM
$438.22
Choose your schedule
05:00 AM - 12:00 PM
$438.22
Choose your schedule
05:00 AM - 12:00 PM
$438.22
Choose your schedule
05:00 AM - 12:00 PM
$438.22
Choose your schedule
05:00 AM - 12:00 PM
$438.22
Choose your schedule
05:00 AM - 12:00 PM
$438.22
Choose your schedule
05:00 AM - 12:00 PM
$438.22
Choose your schedule
05:00 AM - 12:00 PM
$438.22
Choose your schedule
05:00 AM - 12:00 PM
$438.22
Choose your schedule
05:00 AM - 12:00 PM
$438.22
Choose your schedule
05:00 AM - 12:00 PM
$438.22
Choose your schedule
05:00 AM - 12:00 PM
$438.22
Choose your schedule
05:00 AM - 12:00 PM
$438.22
Choose your schedule
05:00 AM - 12:00 PM
$438.22
Choose your schedule
05:00 AM - 12:00 PM
$438.22
Choose your schedule
05:00 AM - 12:00 PM
$438.22
Choose your schedule
05:00 AM - 12:00 PM
$438.22
Choose your schedule
05:00 AM - 12:00 PM
$438.22
Choose your schedule
05:00 AM - 12:00 PM
$438.22
Choose your schedule
05:00 AM - 12:00 PM
$438.22
Choose your schedule
05:00 AM - 12:00 PM
$438.22
Choose your schedule
05:00 AM - 12:00 PM
$438.22
Choose your schedule
05:00 AM - 12:00 PM
$438.22
Choose your schedule
05:00 AM - 12:00 PM
$438.22
Choose your schedule
05:00 AM - 12:00 PM
$438.22
Choose your schedule
05:00 AM - 12:00 PM
$438.22
Choose your schedule
05:00 AM - 12:00 PM
$438.22
Choose your schedule
05:00 AM - 12:00 PM
$438.22
Choose your schedule
05:00 AM - 12:00 PM
$438.22
Choose your schedule
05:00 AM - 12:00 PM
$438.22
Choose your schedule
05:00 AM - 12:00 PM
$438.22
Choose your schedule
05:00 AM - 12:00 PM
$438.22
Choose your schedule
05:00 AM - 12:00 PM
$438.22
Choose your schedule
05:00 AM - 12:00 PM
$438.22
Choose your schedule
05:00 AM - 12:00 PM
$438.22
Choose your schedule
05:00 AM - 12:00 PM
$438.22
Choose your schedule
05:00 AM - 12:00 PM
$438.22
Choose your schedule
05:00 AM - 12:00 PM
$438.22
Choose your schedule
05:00 AM - 12:00 PM
$438.22
Choose your schedule
05:00 AM - 12:00 PM
$438.22
Choose your schedule
05:00 AM - 12:00 PM
$438.22
Choose your schedule
05:00 AM - 12:00 PM
$438.22
Choose your schedule
05:00 AM - 12:00 PM
$438.22
Choose your schedule
05:00 AM - 12:00 PM
$438.22
Choose your schedule
05:00 AM - 12:00 PM
$438.22
Choose your schedule
05:00 AM - 12:00 PM
$438.22
Choose your schedule
05:00 AM - 12:00 PM
$438.22
Choose your schedule
05:00 AM - 12:00 PM
$438.22
Choose your schedule
05:00 AM - 12:00 PM
$438.22
Choose your schedule
05:00 AM - 12:00 PM
$438.22
Choose your schedule
05:00 AM - 12:00 PM
$438.22
Choose your schedule
05:00 AM - 12:00 PM
$438.22
Choose your schedule
05:00 AM - 12:00 PM
$438.22
Choose your schedule
05:00 AM - 12:00 PM
$438.22
Choose your schedule
05:00 AM - 12:00 PM
$438.22
Choose your schedule
05:00 AM - 12:00 PM
$438.22
Choose your schedule
05:00 AM - 12:00 PM
$438.22
Choose your schedule
05:00 AM - 12:00 PM
$438.22
Choose your schedule
05:00 AM - 12:00 PM
$438.22
Choose your schedule
05:00 AM - 12:00 PM
$438.22
Choose your schedule
05:00 AM - 12:00 PM
$438.22
Choose your schedule
05:00 AM - 12:00 PM
$438.22
Choose your schedule
05:00 AM - 12:00 PM
$438.22
Choose your schedule
05:00 AM - 12:00 PM
$438.22
Choose your schedule
05:00 AM - 12:00 PM
$438.22
Choose your schedule
05:00 AM - 12:00 PM
$438.22
Choose your schedule
05:00 AM - 12:00 PM
$438.22
Choose your schedule
05:00 AM - 12:00 PM
$438.22
Choose your schedule
05:00 AM - 12:00 PM
$438.22
Choose your schedule
05:00 AM - 12:00 PM
$438.22
Choose your schedule
05:00 AM - 12:00 PM
$438.22
Choose your schedule
05:00 AM - 12:00 PM
$438.22
Choose your schedule
05:00 AM - 12:00 PM
$438.22
Choose your schedule
05:00 AM - 12:00 PM
$438.22
Choose your schedule
05:00 AM - 12:00 PM
$438.22
Choose your schedule
05:00 AM - 12:00 PM
$438.22
Choose your schedule
05:00 AM - 12:00 PM
$438.22
Choose your schedule
05:00 AM - 12:00 PM
$438.22
Choose your schedule
05:00 AM - 12:00 PM
$438.22
Choose your schedule
05:00 AM - 12:00 PM
$438.22
Choose your schedule
05:00 AM - 12:00 PM
$438.22
Choose your schedule
05:00 AM - 12:00 PM
$438.22
Choose your schedule
05:00 AM - 12:00 PM
$438.22
Choose your schedule
05:00 AM - 12:00 PM
$438.22
Choose your schedule
05:00 AM - 12:00 PM
$438.22
Choose your schedule
05:00 AM - 12:00 PM
$438.22
Choose your schedule
05:00 AM - 12:00 PM
$438.22
Choose your schedule
05:00 AM - 12:00 PM
$438.22
Choose your schedule
05:00 AM - 12:00 PM
$438.22
Choose your schedule
05:00 AM - 12:00 PM
$438.22
Choose your schedule
05:00 AM - 12:00 PM
$438.22
Choose your schedule
05:00 AM - 12:00 PM
$438.22
Choose your schedule
05:00 AM - 12:00 PM
$438.22
Choose your schedule
05:00 AM - 12:00 PM
$438.22
Choose your schedule
05:00 AM - 12:00 PM
$438.22
About the Experience
The best hot air Balloon experience over Marrakesh, the city which is known as "the pearl of the south" is a city in the southwest of Morocco in the hills of the Atlas Mountains. Marrakesh has the particularity to have the sky and air the purest of morocco. Saw from the sky, you will discover this picturesque city and the perched villages in the area that offer a real regular for the eyes.

Highlights
To enjoy the sunrise over the Atlas mountains
Flight for about an hour (free WIFI onboard)
Berber Breakfast in a traditional tent

Be picked up from your accommodation in Marrakesh by a 4x4 vehicle which will take you to the place of take-off, located around 20 kilometers from Marrakesh. Here you will be warmly welcomed by your team with delicious Moroccan tea, coffee, and pastries. After getting to know your captain and his team, attend the preparation of the balloon, where the captain and his team will get the balloon ready for take-off, a magical and impressive show, which you also can participate. A security briefing will be given before boarding and then you will enjoy a 1-hour hot air balloon flight between the treetops and clouds enjoying a 360° panorama. As soon as you land, You will keep this privileged moment in contact with the elements, an unforgettable memory.

After the delivery of the flight certificates, you will share a moment of conviviality around a Berber breakfast in a caidal tent. Then we will bring you back to the city.
Earn $500*
towards your next trip
Join our Travel Rewards program and receive $500 just for signing up! As a Travel Rewards Member, you'll receive exclusive offers and early access to special deals and sales.