Thematic Tours: Ourika Valley Half Day Tour
Location: Marrakesh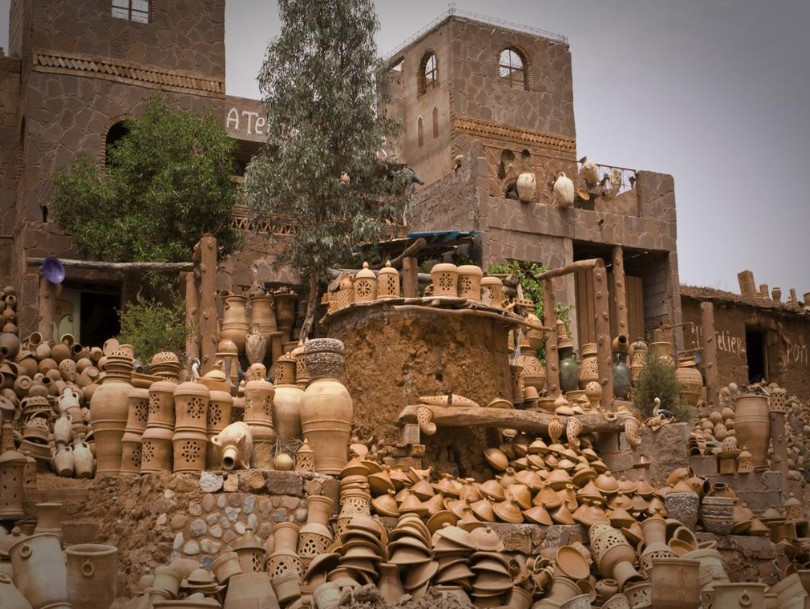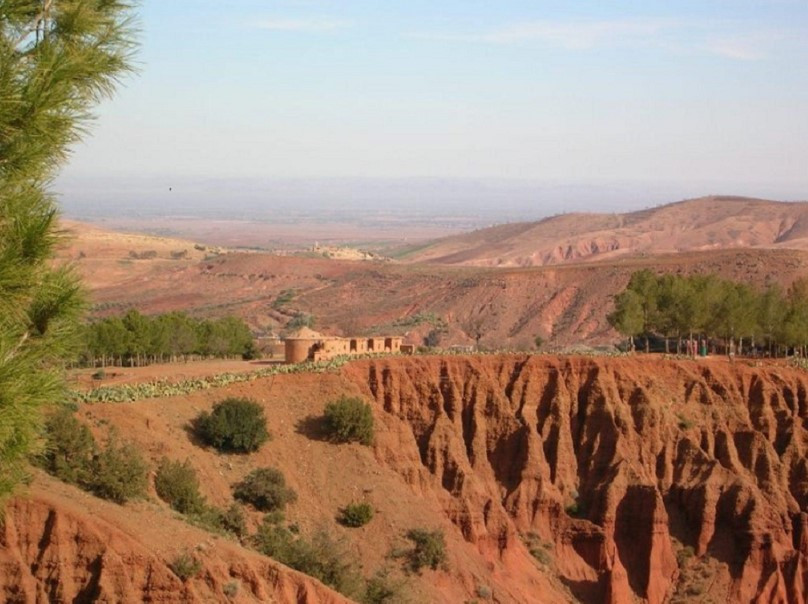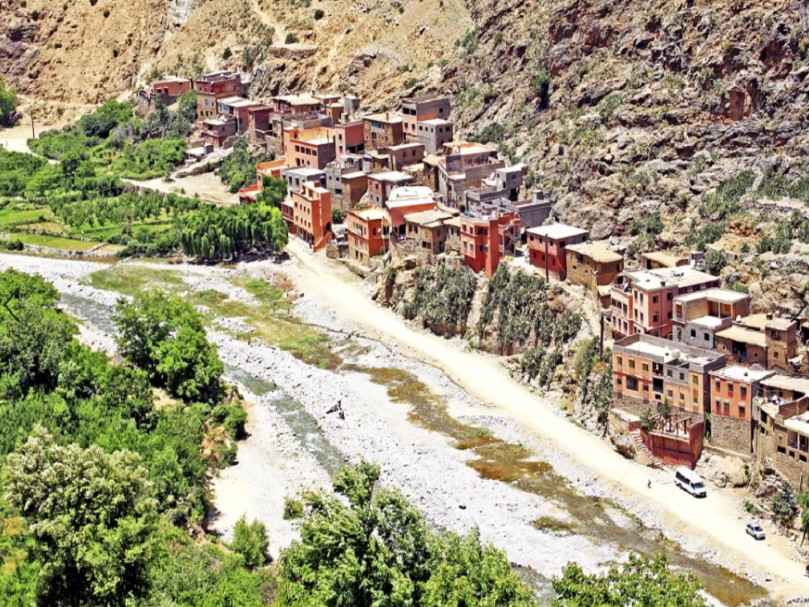 Choose your schedule
08:30 AM - 12:30 PM
$162.14
Choose your schedule
08:30 AM - 12:30 PM
$162.14
Choose your schedule
08:30 AM - 12:30 PM
$162.14
Choose your schedule
08:30 AM - 12:30 PM
$162.14
Choose your schedule
08:30 AM - 12:30 PM
$162.14
Choose your schedule
08:30 AM - 12:30 PM
$162.14
Choose your schedule
08:30 AM - 12:30 PM
$162.14
Choose your schedule
08:30 AM - 12:30 PM
$162.14
Choose your schedule
08:30 AM - 12:30 PM
$162.14
Choose your schedule
08:30 AM - 12:30 PM
$162.14
Choose your schedule
08:30 AM - 12:30 PM
$162.14
Choose your schedule
08:30 AM - 12:30 PM
$162.14
Choose your schedule
08:30 AM - 12:30 PM
$162.14
Choose your schedule
08:30 AM - 12:30 PM
$162.14
Choose your schedule
08:30 AM - 12:30 PM
$162.14
Choose your schedule
08:30 AM - 12:30 PM
$162.14
Choose your schedule
08:30 AM - 12:30 PM
$162.14
Choose your schedule
08:30 AM - 12:30 PM
$162.14
Choose your schedule
08:30 AM - 12:30 PM
$162.14
Choose your schedule
08:30 AM - 12:30 PM
$162.14
Choose your schedule
08:30 AM - 12:30 PM
$162.14
Choose your schedule
08:30 AM - 12:30 PM
$162.14
Choose your schedule
08:30 AM - 12:30 PM
$162.14
Choose your schedule
08:30 AM - 12:30 PM
$162.14
Choose your schedule
08:30 AM - 12:30 PM
$162.14
Choose your schedule
08:30 AM - 12:30 PM
$162.14
Choose your schedule
08:30 AM - 12:30 PM
$162.14
Choose your schedule
08:30 AM - 12:30 PM
$162.14
Choose your schedule
08:30 AM - 12:30 PM
$162.14
Choose your schedule
08:30 AM - 12:30 PM
$162.14
Choose your schedule
08:30 AM - 12:30 PM
$162.14
Choose your schedule
08:30 AM - 12:30 PM
$162.14
Choose your schedule
08:30 AM - 12:30 PM
$162.14
Choose your schedule
08:30 AM - 12:30 PM
$162.14
Choose your schedule
08:30 AM - 12:30 PM
$162.14
Choose your schedule
08:30 AM - 12:30 PM
$162.14
Choose your schedule
08:30 AM - 12:30 PM
$162.14
Choose your schedule
08:30 AM - 12:30 PM
$162.14
Choose your schedule
08:30 AM - 12:30 PM
$162.14
Choose your schedule
08:30 AM - 12:30 PM
$162.14
Choose your schedule
08:30 AM - 12:30 PM
$162.14
Choose your schedule
08:30 AM - 12:30 PM
$162.14
Choose your schedule
08:30 AM - 12:30 PM
$162.14
Choose your schedule
08:30 AM - 12:30 PM
$162.14
Choose your schedule
08:30 AM - 12:30 PM
$162.14
Choose your schedule
08:30 AM - 12:30 PM
$162.14
Choose your schedule
08:30 AM - 12:30 PM
$162.14
Choose your schedule
08:30 AM - 12:30 PM
$162.14
Choose your schedule
08:30 AM - 12:30 PM
$162.14
Choose your schedule
08:30 AM - 12:30 PM
$162.14
Choose your schedule
08:30 AM - 12:30 PM
$162.14
Choose your schedule
08:30 AM - 12:30 PM
$162.14
Choose your schedule
08:30 AM - 12:30 PM
$162.14
Choose your schedule
08:30 AM - 12:30 PM
$162.14
Choose your schedule
08:30 AM - 12:30 PM
$162.14
Choose your schedule
08:30 AM - 12:30 PM
$162.14
Choose your schedule
08:30 AM - 12:30 PM
$162.14
Choose your schedule
08:30 AM - 12:30 PM
$162.14
Choose your schedule
08:30 AM - 12:30 PM
$162.14
Choose your schedule
08:30 AM - 12:30 PM
$162.14
Choose your schedule
08:30 AM - 12:30 PM
$162.14
Choose your schedule
08:30 AM - 12:30 PM
$162.14
Choose your schedule
08:30 AM - 12:30 PM
$162.14
Choose your schedule
08:30 AM - 12:30 PM
$162.14
Choose your schedule
08:30 AM - 12:30 PM
$162.14
Choose your schedule
08:30 AM - 12:30 PM
$162.14
Choose your schedule
08:30 AM - 12:30 PM
$162.14
Choose your schedule
08:30 AM - 12:30 PM
$162.14
Choose your schedule
08:30 AM - 12:30 PM
$162.14
Choose your schedule
08:30 AM - 12:30 PM
$162.14
Choose your schedule
08:30 AM - 12:30 PM
$162.14
Choose your schedule
08:30 AM - 12:30 PM
$162.14
Choose your schedule
08:30 AM - 12:30 PM
$162.14
Choose your schedule
08:30 AM - 12:30 PM
$162.14
Choose your schedule
08:30 AM - 12:30 PM
$162.14
Choose your schedule
08:30 AM - 12:30 PM
$162.14
Choose your schedule
08:30 AM - 12:30 PM
$162.14
Choose your schedule
08:30 AM - 12:30 PM
$162.14
Choose your schedule
08:30 AM - 12:30 PM
$162.14
Choose your schedule
08:30 AM - 12:30 PM
$162.14
Choose your schedule
08:30 AM - 12:30 PM
$162.14
Choose your schedule
08:30 AM - 12:30 PM
$162.14
Choose your schedule
08:30 AM - 12:30 PM
$162.14
Choose your schedule
08:30 AM - 12:30 PM
$162.14
Choose your schedule
08:30 AM - 12:30 PM
$162.14
Choose your schedule
08:30 AM - 12:30 PM
$162.14
Choose your schedule
08:30 AM - 12:30 PM
$162.14
Choose your schedule
08:30 AM - 12:30 PM
$162.14
Choose your schedule
08:30 AM - 12:30 PM
$162.14
Choose your schedule
08:30 AM - 12:30 PM
$162.14
Choose your schedule
08:30 AM - 12:30 PM
$162.14
Choose your schedule
08:30 AM - 12:30 PM
$162.14
Choose your schedule
08:30 AM - 12:30 PM
$162.14
Choose your schedule
08:30 AM - 12:30 PM
$162.14
Choose your schedule
08:30 AM - 12:30 PM
$162.14
Choose your schedule
08:30 AM - 12:30 PM
$162.14
Choose your schedule
08:30 AM - 12:30 PM
$162.14
Choose your schedule
08:30 AM - 12:30 PM
$162.14
Choose your schedule
08:30 AM - 12:30 PM
$162.14
Choose your schedule
08:30 AM - 12:30 PM
$162.14
Choose your schedule
08:30 AM - 12:30 PM
$162.14
Choose your schedule
08:30 AM - 12:30 PM
$162.14
Choose your schedule
08:30 AM - 12:30 PM
$162.14
Choose your schedule
08:30 AM - 12:30 PM
$162.14
Choose your schedule
08:30 AM - 12:30 PM
$162.14
Choose your schedule
08:30 AM - 12:30 PM
$162.14
Choose your schedule
08:30 AM - 12:30 PM
$162.14
Choose your schedule
08:30 AM - 12:30 PM
$162.14
Choose your schedule
08:30 AM - 12:30 PM
$162.14
Choose your schedule
08:30 AM - 12:30 PM
$162.14
Choose your schedule
08:30 AM - 12:30 PM
$162.14
Choose your schedule
08:30 AM - 12:30 PM
$162.14
Choose your schedule
08:30 AM - 12:30 PM
$162.14
Choose your schedule
08:30 AM - 12:30 PM
$162.14
Choose your schedule
08:30 AM - 12:30 PM
$162.14
Choose your schedule
08:30 AM - 12:30 PM
$162.14
Choose your schedule
08:30 AM - 12:30 PM
$162.14
Choose your schedule
08:30 AM - 12:30 PM
$162.14
Choose your schedule
08:30 AM - 12:30 PM
$162.14
Choose your schedule
08:30 AM - 12:30 PM
$162.14
Choose your schedule
08:30 AM - 12:30 PM
$162.14
Choose your schedule
08:30 AM - 12:30 PM
$162.14
Choose your schedule
08:30 AM - 12:30 PM
$162.14
Choose your schedule
08:30 AM - 12:30 PM
$162.14
Choose your schedule
08:30 AM - 12:30 PM
$162.14
Choose your schedule
08:30 AM - 12:30 PM
$162.14
Choose your schedule
08:30 AM - 12:30 PM
$162.14
Choose your schedule
08:30 AM - 12:30 PM
$162.14
Choose your schedule
08:30 AM - 12:30 PM
$162.14
Choose your schedule
08:30 AM - 12:30 PM
$162.14
Choose your schedule
08:30 AM - 12:30 PM
$162.14
Choose your schedule
08:30 AM - 12:30 PM
$162.14
Choose your schedule
08:30 AM - 12:30 PM
$162.14
Choose your schedule
08:30 AM - 12:30 PM
$162.14
Choose your schedule
08:30 AM - 12:30 PM
$162.14
Choose your schedule
08:30 AM - 12:30 PM
$162.14
Choose your schedule
08:30 AM - 12:30 PM
$162.14
Choose your schedule
08:30 AM - 12:30 PM
$162.14
Choose your schedule
08:30 AM - 12:30 PM
$162.14
Choose your schedule
08:30 AM - 12:30 PM
$162.14
Choose your schedule
08:30 AM - 12:30 PM
$162.14
Choose your schedule
08:30 AM - 12:30 PM
$162.14
Choose your schedule
08:30 AM - 12:30 PM
$162.14
Choose your schedule
08:30 AM - 12:30 PM
$162.14
Choose your schedule
08:30 AM - 12:30 PM
$162.14
Choose your schedule
08:30 AM - 12:30 PM
$162.14
Choose your schedule
08:30 AM - 12:30 PM
$162.14
Choose your schedule
08:30 AM - 12:30 PM
$162.14
Choose your schedule
08:30 AM - 12:30 PM
$162.14
Choose your schedule
08:30 AM - 12:30 PM
$162.14
Choose your schedule
08:30 AM - 12:30 PM
$162.14
Choose your schedule
08:30 AM - 12:30 PM
$162.14
Choose your schedule
08:30 AM - 12:30 PM
$162.14
Choose your schedule
08:30 AM - 12:30 PM
$162.14
Choose your schedule
08:30 AM - 12:30 PM
$162.14
Choose your schedule
08:30 AM - 12:30 PM
$162.14
Choose your schedule
08:30 AM - 12:30 PM
$162.14
Choose your schedule
08:30 AM - 12:30 PM
$162.14
Choose your schedule
08:30 AM - 12:30 PM
$162.14
Choose your schedule
08:30 AM - 12:30 PM
$162.14
Choose your schedule
08:30 AM - 12:30 PM
$162.14
Choose your schedule
08:30 AM - 12:30 PM
$162.14
Choose your schedule
08:30 AM - 12:30 PM
$162.14
Choose your schedule
08:30 AM - 12:30 PM
$162.14
Choose your schedule
08:30 AM - 12:30 PM
$162.14
Choose your schedule
08:30 AM - 12:30 PM
$162.14
Choose your schedule
08:30 AM - 12:30 PM
$162.14
Choose your schedule
08:30 AM - 12:30 PM
$162.14
Choose your schedule
08:30 AM - 12:30 PM
$162.14
Choose your schedule
08:30 AM - 12:30 PM
$162.14
Choose your schedule
08:30 AM - 12:30 PM
$162.14
Choose your schedule
08:30 AM - 12:30 PM
$162.14
Choose your schedule
08:30 AM - 12:30 PM
$162.14
Choose your schedule
08:30 AM - 12:30 PM
$162.14
Choose your schedule
08:30 AM - 12:30 PM
$162.14
Choose your schedule
08:30 AM - 12:30 PM
$162.14
Choose your schedule
08:30 AM - 12:30 PM
$162.14
Choose your schedule
08:30 AM - 12:30 PM
$162.14
Choose your schedule
08:30 AM - 12:30 PM
$162.14
Choose your schedule
08:30 AM - 12:30 PM
$162.14
Choose your schedule
08:30 AM - 12:30 PM
$162.14
Choose your schedule
08:30 AM - 12:30 PM
$162.14
Choose your schedule
08:30 AM - 12:30 PM
$162.14
Choose your schedule
08:30 AM - 12:30 PM
$162.14
Choose your schedule
08:30 AM - 12:30 PM
$162.14
Choose your schedule
08:30 AM - 12:30 PM
$162.14
Choose your schedule
08:30 AM - 12:30 PM
$162.14
Choose your schedule
08:30 AM - 12:30 PM
$162.14
Choose your schedule
08:30 AM - 12:30 PM
$162.14
Choose your schedule
08:30 AM - 12:30 PM
$162.14
Choose your schedule
08:30 AM - 12:30 PM
$162.14
Choose your schedule
08:30 AM - 12:30 PM
$162.14
Choose your schedule
08:30 AM - 12:30 PM
$162.14
Choose your schedule
08:30 AM - 12:30 PM
$162.14
Choose your schedule
08:30 AM - 12:30 PM
$162.14
Choose your schedule
08:30 AM - 12:30 PM
$162.14
Choose your schedule
08:30 AM - 12:30 PM
$162.14
Choose your schedule
08:30 AM - 12:30 PM
$162.14
Choose your schedule
08:30 AM - 12:30 PM
$162.14
Choose your schedule
08:30 AM - 12:30 PM
$162.14
Choose your schedule
08:30 AM - 12:30 PM
$162.14
Choose your schedule
08:30 AM - 12:30 PM
$162.14
Choose your schedule
08:30 AM - 12:30 PM
$162.14
Choose your schedule
08:30 AM - 12:30 PM
$162.14
Choose your schedule
08:30 AM - 12:30 PM
$162.14
Choose your schedule
08:30 AM - 12:30 PM
$162.14
Choose your schedule
08:30 AM - 12:30 PM
$162.14
Choose your schedule
08:30 AM - 12:30 PM
$162.14
Choose your schedule
08:30 AM - 12:30 PM
$162.14
Choose your schedule
08:30 AM - 12:30 PM
$162.14
Choose your schedule
08:30 AM - 12:30 PM
$162.14
Choose your schedule
08:30 AM - 12:30 PM
$162.14
Choose your schedule
08:30 AM - 12:30 PM
$162.14
Choose your schedule
08:30 AM - 12:30 PM
$162.14
Choose your schedule
08:30 AM - 12:30 PM
$162.14
Choose your schedule
08:30 AM - 12:30 PM
$162.14
Choose your schedule
08:30 AM - 12:30 PM
$162.14
Choose your schedule
08:30 AM - 12:30 PM
$162.14
Choose your schedule
08:30 AM - 12:30 PM
$162.14
Choose your schedule
08:30 AM - 12:30 PM
$162.14
Choose your schedule
08:30 AM - 12:30 PM
$162.14
Choose your schedule
08:30 AM - 12:30 PM
$162.14
Choose your schedule
08:30 AM - 12:30 PM
$162.14
Choose your schedule
08:30 AM - 12:30 PM
$162.14
Choose your schedule
08:30 AM - 12:30 PM
$162.14
Choose your schedule
08:30 AM - 12:30 PM
$162.14
Choose your schedule
08:30 AM - 12:30 PM
$162.14
Choose your schedule
08:30 AM - 12:30 PM
$162.14
Choose your schedule
08:30 AM - 12:30 PM
$162.14
Choose your schedule
08:30 AM - 12:30 PM
$162.14
Choose your schedule
08:30 AM - 12:30 PM
$162.14
Choose your schedule
08:30 AM - 12:30 PM
$162.14
Choose your schedule
08:30 AM - 12:30 PM
$162.14
Choose your schedule
08:30 AM - 12:30 PM
$162.14
Choose your schedule
08:30 AM - 12:30 PM
$162.14
Choose your schedule
08:30 AM - 12:30 PM
$162.14
Choose your schedule
08:30 AM - 12:30 PM
$162.14
Choose your schedule
08:30 AM - 12:30 PM
$162.14
Choose your schedule
08:30 AM - 12:30 PM
$162.14
Choose your schedule
08:30 AM - 12:30 PM
$162.14
Choose your schedule
08:30 AM - 12:30 PM
$162.14
Choose your schedule
08:30 AM - 12:30 PM
$162.14
Choose your schedule
08:30 AM - 12:30 PM
$162.14
Choose your schedule
08:30 AM - 12:30 PM
$162.14
Choose your schedule
08:30 AM - 12:30 PM
$162.14
Choose your schedule
08:30 AM - 12:30 PM
$162.14
Choose your schedule
08:30 AM - 12:30 PM
$162.14
Choose your schedule
08:30 AM - 12:30 PM
$162.14
Choose your schedule
08:30 AM - 12:30 PM
$162.14
Choose your schedule
08:30 AM - 12:30 PM
$162.14
Choose your schedule
08:30 AM - 12:30 PM
$162.14
Choose your schedule
08:30 AM - 12:30 PM
$162.14
Choose your schedule
08:30 AM - 12:30 PM
$162.14
Choose your schedule
08:30 AM - 12:30 PM
$162.14
Choose your schedule
08:30 AM - 12:30 PM
$162.14
Choose your schedule
08:30 AM - 12:30 PM
$162.14
Choose your schedule
08:30 AM - 12:30 PM
$162.14
Choose your schedule
08:30 AM - 12:30 PM
$162.14
Choose your schedule
08:30 AM - 12:30 PM
$162.14
Choose your schedule
08:30 AM - 12:30 PM
$162.14
Choose your schedule
08:30 AM - 12:30 PM
$162.14
Choose your schedule
08:30 AM - 12:30 PM
$162.14
Choose your schedule
08:30 AM - 12:30 PM
$162.14
Choose your schedule
08:30 AM - 12:30 PM
$162.14
Choose your schedule
08:30 AM - 12:30 PM
$162.14
Choose your schedule
08:30 AM - 12:30 PM
$162.14
Choose your schedule
08:30 AM - 12:30 PM
$162.14
Choose your schedule
08:30 AM - 12:30 PM
$162.14
Choose your schedule
08:30 AM - 12:30 PM
$162.14
Choose your schedule
08:30 AM - 12:30 PM
$162.14
Choose your schedule
08:30 AM - 12:30 PM
$162.14
Choose your schedule
08:30 AM - 12:30 PM
$162.14
Choose your schedule
08:30 AM - 12:30 PM
$162.14
Choose your schedule
08:30 AM - 12:30 PM
$162.14
Choose your schedule
08:30 AM - 12:30 PM
$162.14
About the Experience
Appreciated for walking and resting, you will explore the charming Ourika valley nestled high in the Atlas Mountains after visiting an aromatic garden.

The Ourika River pierces the foothills of the Atlas making the valley green with orchards and terraced crops. This beautiful valley is also punctuated by a string of small douar homes. Ourika's atmosphere and unique décor is sure to impress!
Earn $500*
towards your next trip
Join our Travel Rewards program and receive $500 just for signing up! As a Travel Rewards Member, you'll receive exclusive offers and early access to special deals and sales.