Jeep Safaris: Furnas - full day
Location: São Miguel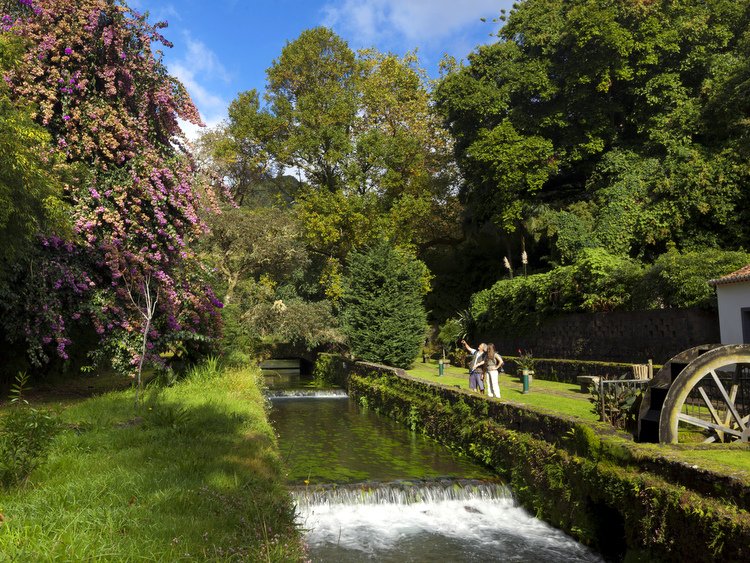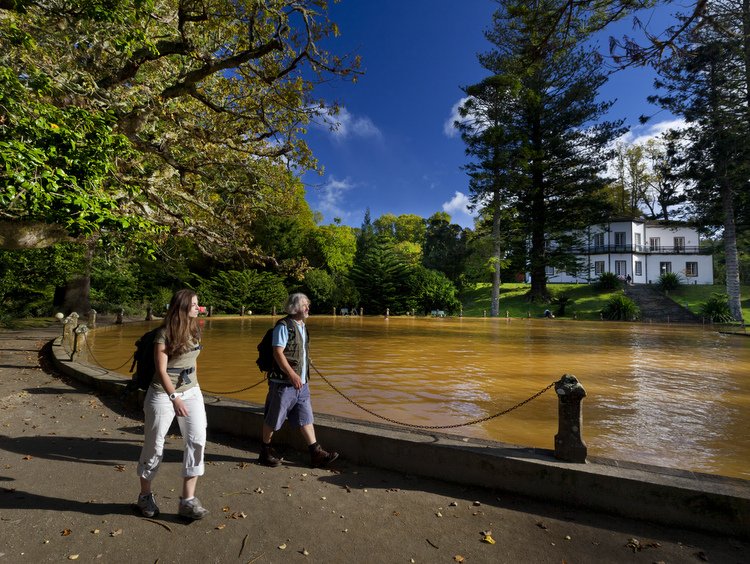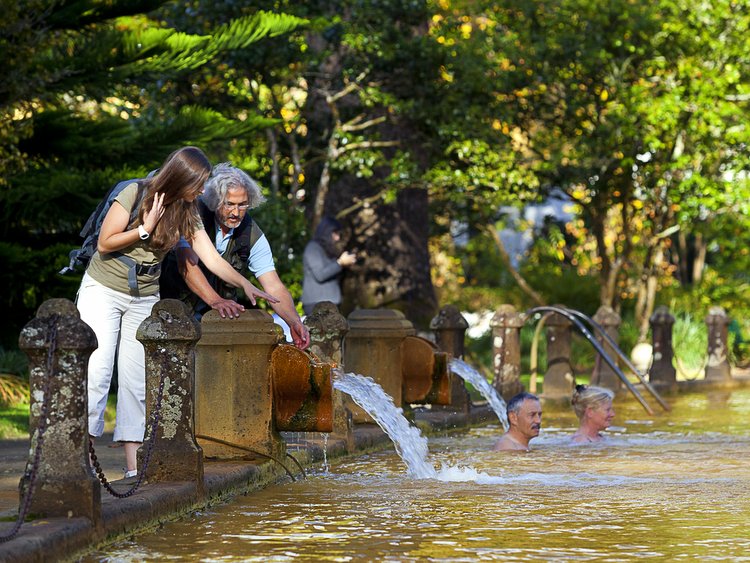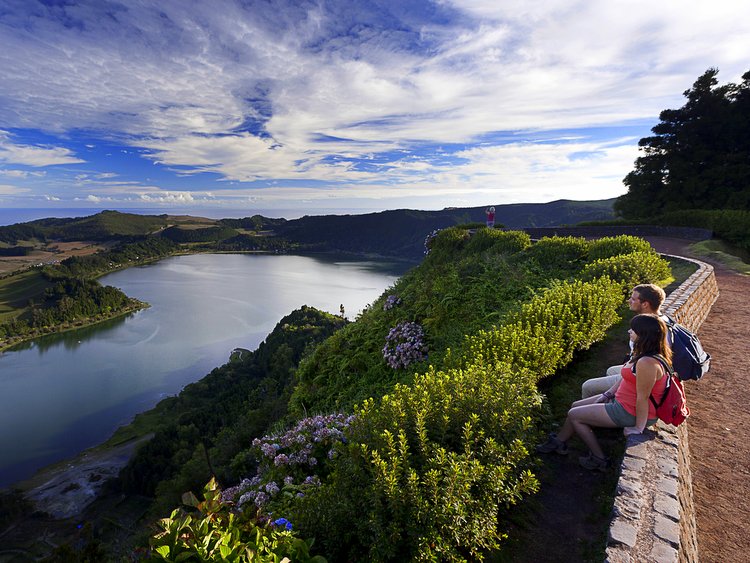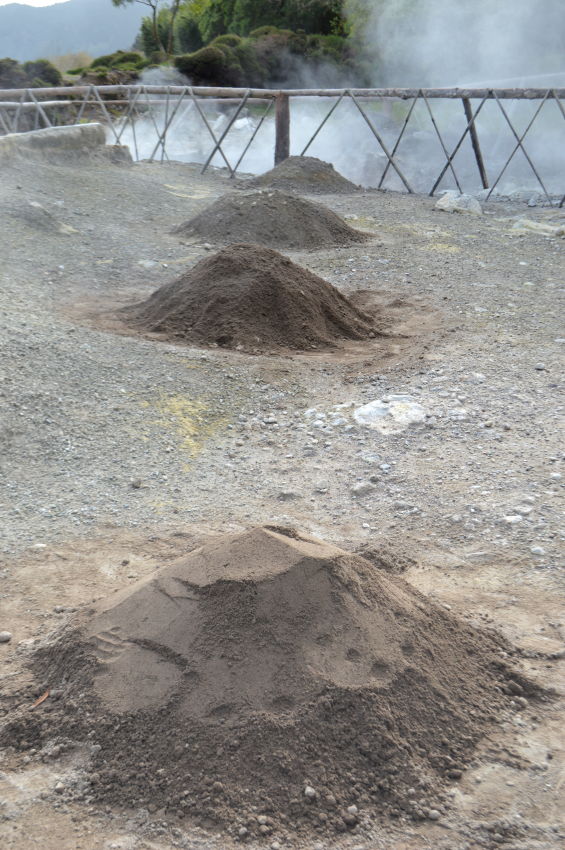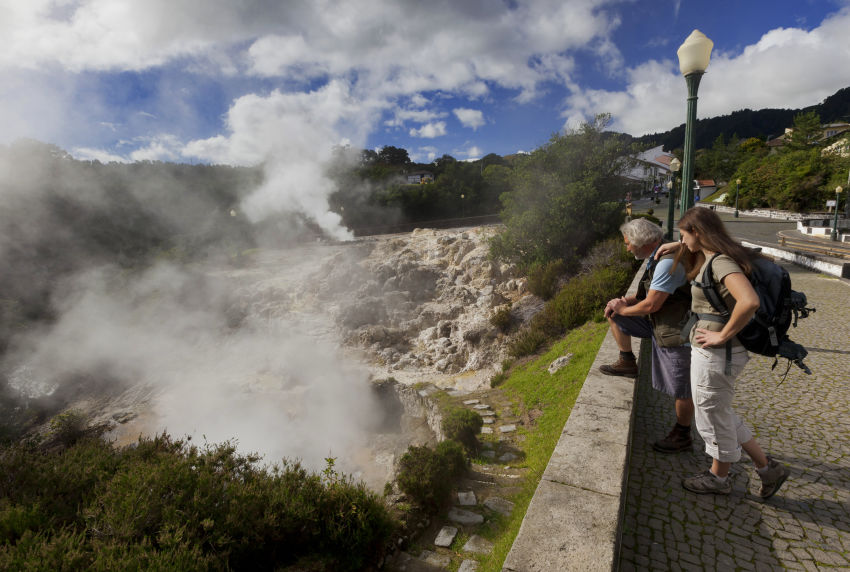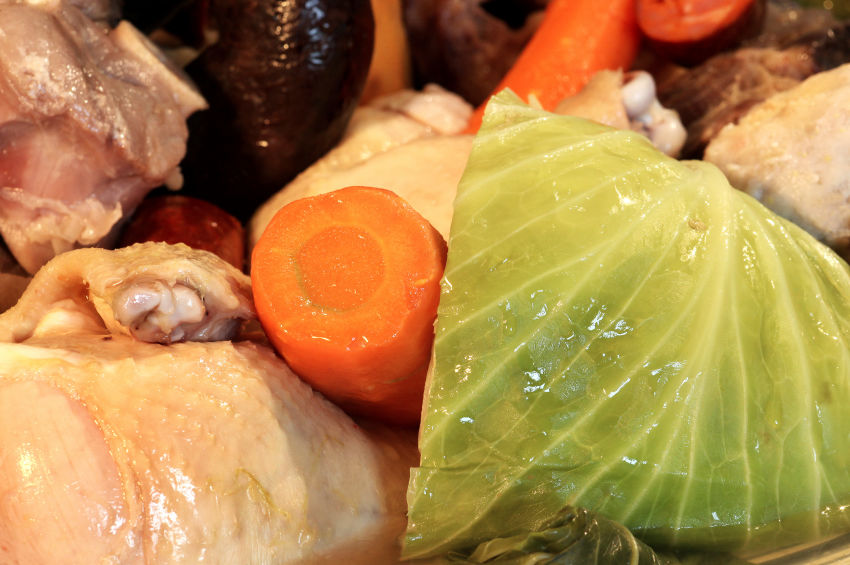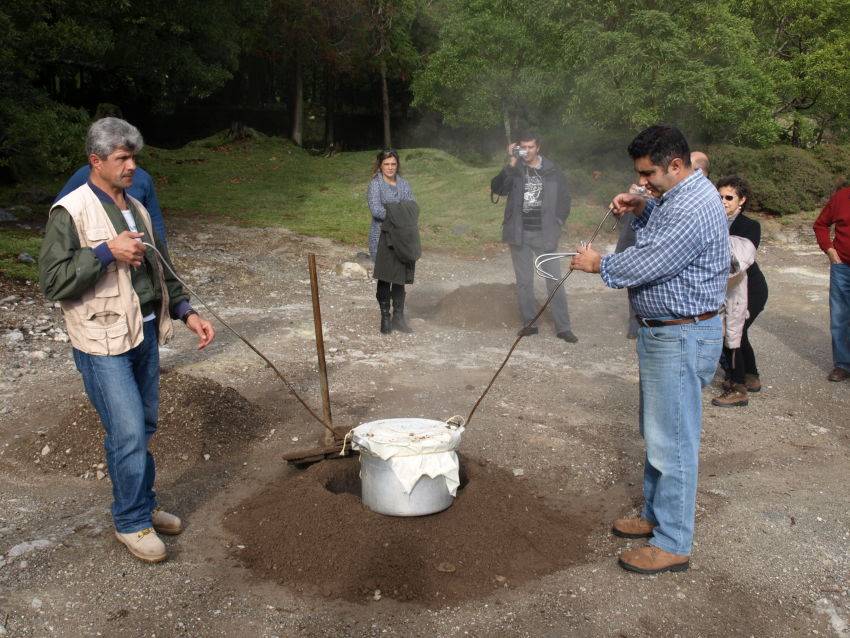 Choose your schedule
09:00 AM - 04:00 PM
$168.76
Choose your schedule
09:00 AM - 04:00 PM
$168.76
Choose your schedule
09:00 AM - 04:00 PM
$168.76
Choose your schedule
09:00 AM - 04:00 PM
$168.76
Choose your schedule
09:00 AM - 04:00 PM
$168.76
Choose your schedule
09:00 AM - 04:00 PM
$168.76
Choose your schedule
09:00 AM - 04:00 PM
$168.76
Choose your schedule
09:00 AM - 04:00 PM
$168.76
Choose your schedule
09:00 AM - 04:00 PM
$168.76
Choose your schedule
09:00 AM - 04:00 PM
$168.76
Choose your schedule
09:00 AM - 04:00 PM
$168.76
Choose your schedule
09:00 AM - 04:00 PM
$168.76
Choose your schedule
09:00 AM - 04:00 PM
$168.76
Choose your schedule
09:00 AM - 04:00 PM
$168.76
Choose your schedule
09:00 AM - 04:00 PM
$168.76
Choose your schedule
09:00 AM - 04:00 PM
$168.76
Choose your schedule
09:00 AM - 04:00 PM
$168.76
Choose your schedule
09:00 AM - 04:00 PM
$168.76
Choose your schedule
09:00 AM - 04:00 PM
$168.76
Choose your schedule
09:00 AM - 04:00 PM
$168.76
Choose your schedule
09:00 AM - 04:00 PM
$168.76
Choose your schedule
09:00 AM - 04:00 PM
$168.76
Choose your schedule
09:00 AM - 04:00 PM
$168.76
Choose your schedule
09:00 AM - 04:00 PM
$168.76
Choose your schedule
09:00 AM - 04:00 PM
$168.76
Choose your schedule
09:00 AM - 04:00 PM
$168.76
Choose your schedule
09:00 AM - 04:00 PM
$168.76
Choose your schedule
09:00 AM - 04:00 PM
$168.76
Choose your schedule
09:00 AM - 04:00 PM
$168.76
Choose your schedule
09:00 AM - 04:00 PM
$168.76
Choose your schedule
09:00 AM - 04:00 PM
$168.76
Choose your schedule
09:00 AM - 04:00 PM
$168.76
Choose your schedule
09:00 AM - 04:00 PM
$168.76
Choose your schedule
09:00 AM - 04:00 PM
$168.76
Choose your schedule
09:00 AM - 04:00 PM
$168.76
Choose your schedule
09:00 AM - 04:00 PM
$168.76
Choose your schedule
09:00 AM - 04:00 PM
$168.76
Choose your schedule
09:00 AM - 04:00 PM
$168.76
Choose your schedule
09:00 AM - 04:00 PM
$168.76
Choose your schedule
09:00 AM - 04:00 PM
$168.76
Choose your schedule
09:00 AM - 04:00 PM
$168.76
Choose your schedule
09:00 AM - 04:00 PM
$168.76
Choose your schedule
09:00 AM - 04:00 PM
$168.76
Choose your schedule
09:00 AM - 04:00 PM
$168.76
Choose your schedule
09:00 AM - 04:00 PM
$168.76
Choose your schedule
09:00 AM - 04:00 PM
$168.76
Choose your schedule
09:00 AM - 04:00 PM
$168.76
Choose your schedule
09:00 AM - 04:00 PM
$168.76
Choose your schedule
09:00 AM - 04:00 PM
$168.76
Choose your schedule
09:00 AM - 04:00 PM
$168.76
Choose your schedule
09:00 AM - 04:00 PM
$168.76
Choose your schedule
09:00 AM - 04:00 PM
$168.76
Choose your schedule
09:00 AM - 04:00 PM
$168.76
Choose your schedule
09:00 AM - 04:00 PM
$168.76
Choose your schedule
09:00 AM - 04:00 PM
$168.76
Choose your schedule
09:00 AM - 04:00 PM
$168.76
Choose your schedule
09:00 AM - 04:00 PM
$168.76
Choose your schedule
09:00 AM - 04:00 PM
$168.76
Choose your schedule
09:00 AM - 04:00 PM
$168.76
Choose your schedule
09:00 AM - 04:00 PM
$168.76
Choose your schedule
09:00 AM - 04:00 PM
$168.76
Choose your schedule
09:00 AM - 04:00 PM
$168.76
Choose your schedule
09:00 AM - 04:00 PM
$168.76
Choose your schedule
09:00 AM - 04:00 PM
$168.76
Choose your schedule
09:00 AM - 04:00 PM
$168.76
Choose your schedule
09:00 AM - 04:00 PM
$168.76
Choose your schedule
09:00 AM - 04:00 PM
$168.76
Choose your schedule
09:00 AM - 04:00 PM
$168.76
Choose your schedule
09:00 AM - 04:00 PM
$168.76
Choose your schedule
09:00 AM - 04:00 PM
$168.76
Choose your schedule
09:00 AM - 04:00 PM
$168.76
Choose your schedule
09:00 AM - 04:00 PM
$168.76
Choose your schedule
09:00 AM - 04:00 PM
$168.76
Choose your schedule
09:00 AM - 04:00 PM
$168.76
Choose your schedule
09:00 AM - 04:00 PM
$168.76
Choose your schedule
09:00 AM - 04:00 PM
$168.76
Choose your schedule
09:00 AM - 04:00 PM
$168.76
Choose your schedule
09:00 AM - 04:00 PM
$168.76
Choose your schedule
09:00 AM - 04:00 PM
$168.76
Choose your schedule
09:00 AM - 04:00 PM
$168.76
Choose your schedule
09:00 AM - 04:00 PM
$168.76
Choose your schedule
09:00 AM - 04:00 PM
$168.76
Choose your schedule
09:00 AM - 04:00 PM
$168.76
Choose your schedule
09:00 AM - 04:00 PM
$168.76
Choose your schedule
09:00 AM - 04:00 PM
$168.76
Choose your schedule
09:00 AM - 04:00 PM
$168.76
Choose your schedule
09:00 AM - 04:00 PM
$168.76
Choose your schedule
09:00 AM - 04:00 PM
$168.76
Choose your schedule
09:00 AM - 04:00 PM
$168.76
Choose your schedule
09:00 AM - 04:00 PM
$168.76
Choose your schedule
09:00 AM - 04:00 PM
$168.76
Choose your schedule
09:00 AM - 04:00 PM
$168.76
Choose your schedule
09:00 AM - 04:00 PM
$168.76
Choose your schedule
09:00 AM - 04:00 PM
$168.76
Choose your schedule
09:00 AM - 04:00 PM
$168.76
Choose your schedule
09:00 AM - 04:00 PM
$168.76
Choose your schedule
09:00 AM - 04:00 PM
$168.76
Choose your schedule
09:00 AM - 04:00 PM
$168.76
Choose your schedule
09:00 AM - 04:00 PM
$168.76
Choose your schedule
09:00 AM - 04:00 PM
$168.76
Choose your schedule
09:00 AM - 04:00 PM
$168.76
Choose your schedule
09:00 AM - 04:00 PM
$168.76
Choose your schedule
09:00 AM - 04:00 PM
$168.76
Choose your schedule
09:00 AM - 04:00 PM
$168.76
Choose your schedule
09:00 AM - 04:00 PM
$168.76
Choose your schedule
09:00 AM - 04:00 PM
$168.76
Choose your schedule
09:00 AM - 04:00 PM
$168.76
Choose your schedule
09:00 AM - 04:00 PM
$168.76
Choose your schedule
09:00 AM - 04:00 PM
$168.76
Choose your schedule
09:00 AM - 04:00 PM
$168.76
Choose your schedule
09:00 AM - 04:00 PM
$168.76
Choose your schedule
09:00 AM - 04:00 PM
$168.76
Choose your schedule
09:00 AM - 04:00 PM
$168.76
Choose your schedule
09:00 AM - 04:00 PM
$168.76
Choose your schedule
09:00 AM - 04:00 PM
$168.76
Choose your schedule
09:00 AM - 04:00 PM
$168.76
Choose your schedule
09:00 AM - 04:00 PM
$168.76
Choose your schedule
09:00 AM - 04:00 PM
$168.76
Choose your schedule
09:00 AM - 04:00 PM
$168.76
Choose your schedule
09:00 AM - 04:00 PM
$168.76
Choose your schedule
09:00 AM - 04:00 PM
$168.76
Choose your schedule
09:00 AM - 04:00 PM
$168.76
Choose your schedule
09:00 AM - 04:00 PM
$168.76
Choose your schedule
09:00 AM - 04:00 PM
$168.76
Choose your schedule
09:00 AM - 04:00 PM
$168.76
Choose your schedule
09:00 AM - 04:00 PM
$168.76
About the Experience
Feel and experience the volcanic origins of the Island in Furnas, a magical place. We start visiting the Caldeiras da Lagoa das Furnas (Furnas Lake Calderas), a place where we cook the famous "cozido das Furnas" (a very special meal cooked only with the steam of the Earth). Then we visit the town of Furnas, with its fumaroles, hot springs with different tastes. Cozido meal is served in a local restaurant. Afterwards we visit the centenary Terra Nostra botanical garden known by its extraordinary collection of native plants for the Azores and others from all over the world that adapted to the local garden conditions. At the end of the visit people are invited to bathe in the ironed hot water swimming pool at the temperature of 35/40ºC, an exquisite experience! On the way back to Ponta Delgada we stop in several beautiful view points on the North Coast and also at the only tea plantation in Europe where we will be able to visit the tea factory laboring and have a lovely break to taste the tea.
Includes:
Nature guide
Visiting Furnas lake
Visiting Terra Nostra Park
Swimming in an iron-rich hot water swimming pool
Lunch (typical "Cozido" meal)
Visiting the fumaroles
Pick up and drop off at the tourism office or your hotel
Visiting tea factory Gorreana
Type of tour: Full day - 7:30 hours
Bring: comfortable light clothes, sweater, raincoat, walking boots or shoes, swimming suit and towel, hat, sunblock, backpack, water.
Pick-up: Pick-up at the hotel included in Ponta Delgada city. Outside the city, may have a surcharge.
Activity provider policies
Changes to the reservation
The company has the right to modify or cancel your reservation, whenever there are adverse weather conditions.
The company has the right to modify or cancel your reservation, whenever the minimum number of participants is not met.
The company will have access to the contact information of the hotel where the client is accommodated, whenever this information is available (to facilitate the contact).
In case it wasn't possible to contact the client, the alterations will be communicated when the client reaches the company's headquarters.
The company may contact the client up to 1 day before in order to communicate any eventual alterations.
Cancelations
Cancelations free of charge 72 hours prior to the activity date. Any cancelations made after this date are non-refundable.