Sightseeing Tours: Óbidos Experience
Location: Lisbon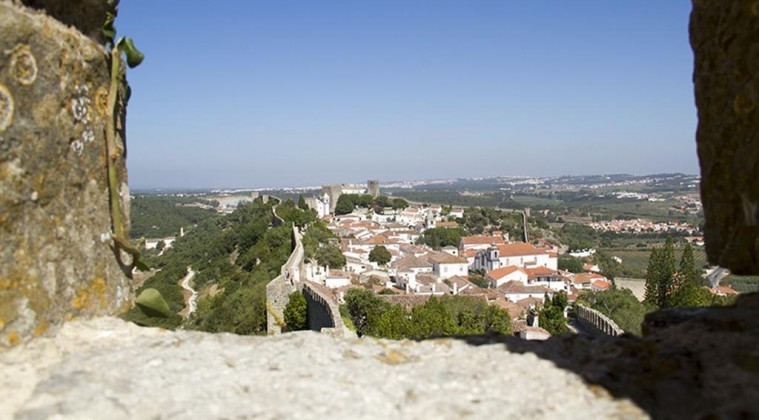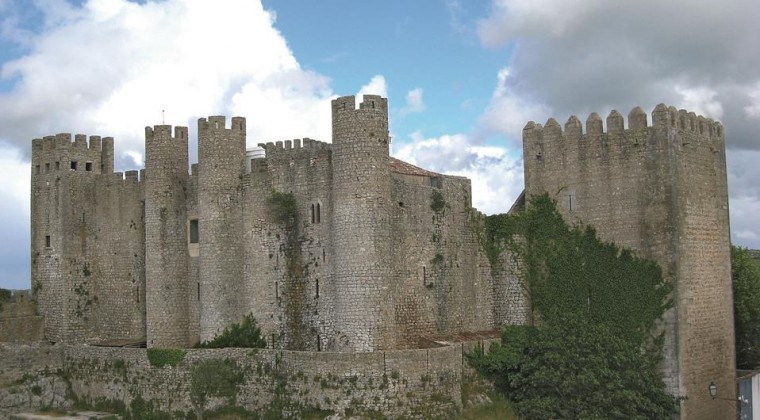 Choose your schedule
09:00 AM - 02:30 PM
$82.10
Choose your schedule
09:00 AM - 02:30 PM
$82.10
Choose your schedule
09:00 AM - 02:30 PM
$82.10
Choose your schedule
09:00 AM - 02:30 PM
$82.10
Choose your schedule
09:00 AM - 02:30 PM
$82.10
Choose your schedule
09:00 AM - 02:30 PM
$82.10
Choose your schedule
09:00 AM - 02:30 PM
$82.10
Choose your schedule
09:00 AM - 02:30 PM
$82.10
Choose your schedule
09:00 AM - 02:30 PM
$82.10
Choose your schedule
09:00 AM - 02:30 PM
$82.10
Choose your schedule
09:00 AM - 02:30 PM
$82.10
Choose your schedule
09:00 AM - 02:30 PM
$82.10
Choose your schedule
09:00 AM - 02:30 PM
$82.10
Choose your schedule
09:00 AM - 02:30 PM
$82.10
Choose your schedule
09:00 AM - 02:30 PM
$82.10
Choose your schedule
09:00 AM - 02:30 PM
$82.10
Choose your schedule
09:00 AM - 02:30 PM
$82.10
Choose your schedule
09:00 AM - 02:30 PM
$82.10
Choose your schedule
09:00 AM - 02:30 PM
$82.10
Choose your schedule
09:00 AM - 02:30 PM
$82.10
Choose your schedule
09:00 AM - 02:30 PM
$82.10
Choose your schedule
09:00 AM - 02:30 PM
$82.10
Choose your schedule
09:00 AM - 02:30 PM
$82.10
Choose your schedule
09:00 AM - 02:30 PM
$82.10
Choose your schedule
09:00 AM - 02:30 PM
$82.10
Choose your schedule
09:00 AM - 02:30 PM
$82.10
Choose your schedule
09:00 AM - 02:30 PM
$82.10
Choose your schedule
09:00 AM - 02:30 PM
$82.10
Choose your schedule
09:00 AM - 02:30 PM
$82.10
Choose your schedule
09:00 AM - 02:30 PM
$82.10
Choose your schedule
09:00 AM - 02:30 PM
$82.10
Choose your schedule
09:00 AM - 02:30 PM
$82.10
Choose your schedule
09:00 AM - 02:30 PM
$82.10
Choose your schedule
09:00 AM - 02:30 PM
$82.10
Choose your schedule
09:00 AM - 02:30 PM
$82.10
Choose your schedule
09:00 AM - 02:30 PM
$82.10
Choose your schedule
09:00 AM - 02:30 PM
$82.10
Choose your schedule
09:00 AM - 02:30 PM
$82.10
Choose your schedule
09:00 AM - 02:30 PM
$82.10
Choose your schedule
09:00 AM - 02:30 PM
$82.10
Choose your schedule
09:00 AM - 02:30 PM
$82.10
Choose your schedule
09:00 AM - 02:30 PM
$82.10
Choose your schedule
09:00 AM - 02:30 PM
$82.10
Choose your schedule
09:00 AM - 02:30 PM
$82.10
Choose your schedule
09:00 AM - 02:30 PM
$82.10
Choose your schedule
09:00 AM - 02:30 PM
$82.10
Choose your schedule
09:00 AM - 02:30 PM
$82.10
Choose your schedule
09:00 AM - 02:30 PM
$82.10
Choose your schedule
09:00 AM - 02:30 PM
$82.10
Choose your schedule
09:00 AM - 02:30 PM
$82.10
Choose your schedule
09:00 AM - 02:30 PM
$82.10
Choose your schedule
09:00 AM - 02:30 PM
$82.10
Choose your schedule
09:00 AM - 02:30 PM
$82.10
Choose your schedule
09:00 AM - 02:30 PM
$82.10
Choose your schedule
09:00 AM - 02:30 PM
$82.10
Choose your schedule
09:00 AM - 02:30 PM
$82.10
Choose your schedule
09:00 AM - 02:30 PM
$82.10
Choose your schedule
09:00 AM - 02:30 PM
$82.10
Choose your schedule
09:00 AM - 02:30 PM
$82.10
Choose your schedule
09:00 AM - 02:30 PM
$82.10
Choose your schedule
09:00 AM - 02:30 PM
$82.10
Choose your schedule
09:00 AM - 02:30 PM
$82.10
Choose your schedule
09:00 AM - 02:30 PM
$82.10
Choose your schedule
09:00 AM - 02:30 PM
$82.10
Choose your schedule
09:00 AM - 02:30 PM
$82.10
Choose your schedule
09:00 AM - 02:30 PM
$82.10
Choose your schedule
09:00 AM - 02:30 PM
$82.10
Choose your schedule
09:00 AM - 02:30 PM
$82.10
Choose your schedule
09:00 AM - 02:30 PM
$82.10
Choose your schedule
09:00 AM - 02:30 PM
$82.10
Choose your schedule
09:00 AM - 02:30 PM
$82.10
Choose your schedule
09:00 AM - 02:30 PM
$82.10
Choose your schedule
09:00 AM - 02:30 PM
$82.10
Choose your schedule
09:00 AM - 02:30 PM
$82.10
Choose your schedule
09:00 AM - 02:30 PM
$82.10
Choose your schedule
09:00 AM - 02:30 PM
$82.10
Choose your schedule
09:00 AM - 02:30 PM
$82.10
Choose your schedule
09:00 AM - 02:30 PM
$82.10
Choose your schedule
09:00 AM - 02:30 PM
$82.10
Choose your schedule
09:00 AM - 02:30 PM
$82.10
Choose your schedule
09:00 AM - 02:30 PM
$82.10
Choose your schedule
09:00 AM - 02:30 PM
$82.10
Choose your schedule
09:00 AM - 02:30 PM
$82.10
Choose your schedule
09:00 AM - 02:30 PM
$82.10
Choose your schedule
09:00 AM - 02:30 PM
$82.10
Choose your schedule
09:00 AM - 02:30 PM
$82.10
Choose your schedule
09:00 AM - 02:30 PM
$82.10
Choose your schedule
09:00 AM - 02:30 PM
$82.10
Choose your schedule
09:00 AM - 02:30 PM
$82.10
Choose your schedule
09:00 AM - 02:30 PM
$82.10
Choose your schedule
09:00 AM - 02:30 PM
$82.10
Choose your schedule
09:00 AM - 02:30 PM
$82.10
Choose your schedule
09:00 AM - 02:30 PM
$82.10
Choose your schedule
09:00 AM - 02:30 PM
$82.10
Choose your schedule
09:00 AM - 02:30 PM
$82.10
Choose your schedule
09:00 AM - 02:30 PM
$82.10
Choose your schedule
09:00 AM - 02:30 PM
$82.10
Choose your schedule
09:00 AM - 02:30 PM
$82.10
Choose your schedule
09:00 AM - 02:30 PM
$82.10
Choose your schedule
09:00 AM - 02:30 PM
$82.10
Choose your schedule
09:00 AM - 02:30 PM
$82.10
Choose your schedule
09:00 AM - 02:30 PM
$82.10
Choose your schedule
09:00 AM - 02:30 PM
$82.10
Choose your schedule
09:00 AM - 02:30 PM
$82.10
Choose your schedule
09:00 AM - 02:30 PM
$82.10
Choose your schedule
09:00 AM - 02:30 PM
$82.10
Choose your schedule
09:00 AM - 02:30 PM
$82.10
Choose your schedule
09:00 AM - 02:30 PM
$82.10
Choose your schedule
09:00 AM - 02:30 PM
$82.10
Choose your schedule
09:00 AM - 02:30 PM
$82.10
Choose your schedule
09:00 AM - 02:30 PM
$82.10
Choose your schedule
09:00 AM - 02:30 PM
$82.10
Choose your schedule
09:00 AM - 02:30 PM
$82.10
Choose your schedule
09:00 AM - 02:30 PM
$82.10
Choose your schedule
09:00 AM - 02:30 PM
$82.10
Choose your schedule
09:00 AM - 02:30 PM
$82.10
Choose your schedule
09:00 AM - 02:30 PM
$82.10
Choose your schedule
09:00 AM - 02:30 PM
$82.10
Choose your schedule
09:00 AM - 02:30 PM
$82.10
Choose your schedule
09:00 AM - 02:30 PM
$82.10
Choose your schedule
09:00 AM - 02:30 PM
$82.10
Choose your schedule
09:00 AM - 02:30 PM
$82.10
Choose your schedule
09:00 AM - 02:30 PM
$82.10
Choose your schedule
09:00 AM - 02:30 PM
$82.10
Choose your schedule
09:00 AM - 02:30 PM
$82.10
Choose your schedule
09:00 AM - 02:30 PM
$82.10
Choose your schedule
09:00 AM - 02:30 PM
$82.10
Choose your schedule
09:00 AM - 02:30 PM
$82.10
Choose your schedule
09:00 AM - 02:30 PM
$82.10
Choose your schedule
09:00 AM - 02:30 PM
$82.10
Choose your schedule
09:00 AM - 02:30 PM
$82.10
Choose your schedule
09:00 AM - 02:30 PM
$82.10
Choose your schedule
09:00 AM - 02:30 PM
$82.10
Choose your schedule
09:00 AM - 02:30 PM
$82.10
Choose your schedule
09:00 AM - 02:30 PM
$82.10
Choose your schedule
09:00 AM - 02:30 PM
$82.10
Choose your schedule
09:00 AM - 02:30 PM
$82.10
Choose your schedule
09:00 AM - 02:30 PM
$82.10
Choose your schedule
09:00 AM - 02:30 PM
$82.10
Choose your schedule
09:00 AM - 02:30 PM
$82.10
Choose your schedule
09:00 AM - 02:30 PM
$82.10
Choose your schedule
09:00 AM - 02:30 PM
$82.10
Choose your schedule
09:00 AM - 02:30 PM
$82.10
Choose your schedule
09:00 AM - 02:30 PM
$82.10
Choose your schedule
09:00 AM - 02:30 PM
$82.10
Choose your schedule
09:00 AM - 02:30 PM
$82.10
Choose your schedule
09:00 AM - 02:30 PM
$82.10
Choose your schedule
09:00 AM - 02:30 PM
$82.10
Choose your schedule
09:00 AM - 02:30 PM
$82.10
Choose your schedule
09:00 AM - 02:30 PM
$82.10
Choose your schedule
09:00 AM - 02:30 PM
$82.10
Choose your schedule
09:00 AM - 02:30 PM
$82.10
Choose your schedule
09:00 AM - 02:30 PM
$82.10
Choose your schedule
09:00 AM - 02:30 PM
$82.10
Choose your schedule
09:00 AM - 02:30 PM
$82.10
Choose your schedule
09:00 AM - 02:30 PM
$82.10
Choose your schedule
09:00 AM - 02:30 PM
$82.10
Choose your schedule
09:00 AM - 02:30 PM
$82.10
Choose your schedule
09:00 AM - 02:30 PM
$82.10
Choose your schedule
09:00 AM - 02:30 PM
$82.10
Choose your schedule
09:00 AM - 02:30 PM
$82.10
Choose your schedule
09:00 AM - 02:30 PM
$82.10
Choose your schedule
09:00 AM - 02:30 PM
$82.10
Choose your schedule
09:00 AM - 02:30 PM
$82.10
Choose your schedule
09:00 AM - 02:30 PM
$82.10
Choose your schedule
09:00 AM - 02:30 PM
$82.10
Choose your schedule
09:00 AM - 02:30 PM
$82.10
Choose your schedule
09:00 AM - 02:30 PM
$82.10
Choose your schedule
09:00 AM - 02:30 PM
$82.10
Choose your schedule
09:00 AM - 02:30 PM
$82.10
Choose your schedule
09:00 AM - 02:30 PM
$82.10
Choose your schedule
09:00 AM - 02:30 PM
$82.10
Choose your schedule
09:00 AM - 02:30 PM
$82.10
Choose your schedule
09:00 AM - 02:30 PM
$82.10
Choose your schedule
09:00 AM - 02:30 PM
$82.10
Choose your schedule
09:00 AM - 02:30 PM
$82.10
Choose your schedule
09:00 AM - 02:30 PM
$82.10
Choose your schedule
09:00 AM - 02:30 PM
$82.10
Choose your schedule
09:00 AM - 02:30 PM
$82.10
Choose your schedule
09:00 AM - 02:30 PM
$82.10
Choose your schedule
09:00 AM - 02:30 PM
$82.10
Choose your schedule
09:00 AM - 02:30 PM
$82.10
Choose your schedule
09:00 AM - 02:30 PM
$82.10
Choose your schedule
09:00 AM - 02:30 PM
$82.10
Choose your schedule
09:00 AM - 02:30 PM
$82.10
Choose your schedule
09:00 AM - 02:30 PM
$82.10
Choose your schedule
09:00 AM - 02:30 PM
$82.10
Choose your schedule
09:00 AM - 02:30 PM
$82.10
Choose your schedule
09:00 AM - 02:30 PM
$82.10
Choose your schedule
09:00 AM - 02:30 PM
$82.10
Choose your schedule
09:00 AM - 02:30 PM
$82.10
Choose your schedule
09:00 AM - 02:30 PM
$82.10
Choose your schedule
09:00 AM - 02:30 PM
$79.82
Choose your schedule
09:00 AM - 02:30 PM
$79.82
Choose your schedule
09:00 AM - 02:30 PM
$79.82
Choose your schedule
09:00 AM - 02:30 PM
$79.82
Choose your schedule
09:00 AM - 02:30 PM
$79.82
Choose your schedule
09:00 AM - 02:30 PM
$79.82
Choose your schedule
09:00 AM - 02:30 PM
$79.82
Choose your schedule
09:00 AM - 02:30 PM
$79.82
Choose your schedule
09:00 AM - 02:30 PM
$79.82
Choose your schedule
09:00 AM - 02:30 PM
$79.82
Choose your schedule
09:00 AM - 02:30 PM
$79.82
Choose your schedule
09:00 AM - 02:30 PM
$79.82
Choose your schedule
09:00 AM - 02:30 PM
$79.82
Choose your schedule
09:00 AM - 02:30 PM
$79.82
Choose your schedule
09:00 AM - 02:30 PM
$79.82
Choose your schedule
09:00 AM - 02:30 PM
$79.82
Choose your schedule
09:00 AM - 02:30 PM
$79.82
Choose your schedule
09:00 AM - 02:30 PM
$79.82
Choose your schedule
09:00 AM - 02:30 PM
$79.82
Choose your schedule
09:00 AM - 02:30 PM
$79.82
Choose your schedule
09:00 AM - 02:30 PM
$79.82
Choose your schedule
09:00 AM - 02:30 PM
$79.82
Choose your schedule
09:00 AM - 02:30 PM
$79.82
Choose your schedule
09:00 AM - 02:30 PM
$79.82
Choose your schedule
09:00 AM - 02:30 PM
$79.82
Choose your schedule
09:00 AM - 02:30 PM
$79.82
Choose your schedule
09:00 AM - 02:30 PM
$79.82
Choose your schedule
09:00 AM - 02:30 PM
$79.82
Choose your schedule
09:00 AM - 02:30 PM
$79.82
Choose your schedule
09:00 AM - 02:30 PM
$79.82
Choose your schedule
09:00 AM - 02:30 PM
$79.82
Choose your schedule
09:00 AM - 02:30 PM
$79.82
Choose your schedule
09:00 AM - 02:30 PM
$79.82
Choose your schedule
09:00 AM - 02:30 PM
$79.82
Choose your schedule
09:00 AM - 02:30 PM
$79.82
Choose your schedule
09:00 AM - 02:30 PM
$79.82
Choose your schedule
09:00 AM - 02:30 PM
$79.82
Choose your schedule
09:00 AM - 02:30 PM
$79.82
Choose your schedule
09:00 AM - 02:30 PM
$79.82
Choose your schedule
09:00 AM - 02:30 PM
$79.82
Choose your schedule
09:00 AM - 02:30 PM
$79.82
Choose your schedule
09:00 AM - 02:30 PM
$79.82
Choose your schedule
09:00 AM - 02:30 PM
$79.82
Choose your schedule
09:00 AM - 02:30 PM
$79.82
Choose your schedule
09:00 AM - 02:30 PM
$79.82
Choose your schedule
09:00 AM - 02:30 PM
$79.82
Choose your schedule
09:00 AM - 02:30 PM
$79.82
Choose your schedule
09:00 AM - 02:30 PM
$79.82
Choose your schedule
09:00 AM - 02:30 PM
$79.82
Choose your schedule
09:00 AM - 02:30 PM
$79.82
Choose your schedule
09:00 AM - 02:30 PM
$79.82
Choose your schedule
09:00 AM - 02:30 PM
$79.82
Choose your schedule
09:00 AM - 02:30 PM
$79.82
Choose your schedule
09:00 AM - 02:30 PM
$79.82
Choose your schedule
09:00 AM - 02:30 PM
$79.82
Choose your schedule
09:00 AM - 02:30 PM
$79.82
Choose your schedule
09:00 AM - 02:30 PM
$79.82
Choose your schedule
09:00 AM - 02:30 PM
$79.82
Choose your schedule
09:00 AM - 02:30 PM
$79.82
Choose your schedule
09:00 AM - 02:30 PM
$79.82
Choose your schedule
09:00 AM - 02:30 PM
$79.82
Choose your schedule
09:00 AM - 02:30 PM
$79.82
Choose your schedule
09:00 AM - 02:30 PM
$79.82
Choose your schedule
09:00 AM - 02:30 PM
$79.82
Choose your schedule
09:00 AM - 02:30 PM
$79.82
Choose your schedule
09:00 AM - 02:30 PM
$79.82
Choose your schedule
09:00 AM - 02:30 PM
$79.82
Choose your schedule
09:00 AM - 02:30 PM
$79.82
Choose your schedule
09:00 AM - 02:30 PM
$79.82
Choose your schedule
09:00 AM - 02:30 PM
$79.82
Choose your schedule
09:00 AM - 02:30 PM
$79.82
Choose your schedule
09:00 AM - 02:30 PM
$79.82
Choose your schedule
09:00 AM - 02:30 PM
$79.82
Choose your schedule
09:00 AM - 02:30 PM
$79.82
Choose your schedule
09:00 AM - 02:30 PM
$79.82
Choose your schedule
09:00 AM - 02:30 PM
$79.82
Choose your schedule
09:00 AM - 02:30 PM
$79.82
Choose your schedule
09:00 AM - 02:30 PM
$79.82
Choose your schedule
09:00 AM - 02:30 PM
$79.82
Choose your schedule
09:00 AM - 02:30 PM
$79.82
Choose your schedule
09:00 AM - 02:30 PM
$79.82
Choose your schedule
09:00 AM - 02:30 PM
$79.82
Choose your schedule
09:00 AM - 02:30 PM
$79.82
Choose your schedule
09:00 AM - 02:30 PM
$79.82
Choose your schedule
09:00 AM - 02:30 PM
$79.82
Choose your schedule
09:00 AM - 02:30 PM
$79.82
Choose your schedule
09:00 AM - 02:30 PM
$79.82
Choose your schedule
09:00 AM - 02:30 PM
$79.82
Choose your schedule
09:00 AM - 02:30 PM
$79.82
Choose your schedule
09:00 AM - 02:30 PM
$79.82
Choose your schedule
09:00 AM - 02:30 PM
$79.82
Choose your schedule
09:00 AM - 02:30 PM
$79.82
Choose your schedule
09:00 AM - 02:30 PM
$79.82
Choose your schedule
09:00 AM - 02:30 PM
$79.82
Choose your schedule
09:00 AM - 02:30 PM
$79.82
Choose your schedule
09:00 AM - 02:30 PM
$79.82
Choose your schedule
09:00 AM - 02:30 PM
$79.82
Choose your schedule
09:00 AM - 02:30 PM
$79.82
Choose your schedule
09:00 AM - 02:30 PM
$79.82
Choose your schedule
09:00 AM - 02:30 PM
$79.82
Choose your schedule
09:00 AM - 02:30 PM
$79.82
Choose your schedule
09:00 AM - 02:30 PM
$79.82
Choose your schedule
09:00 AM - 02:30 PM
$79.82
Choose your schedule
09:00 AM - 02:30 PM
$79.82
Choose your schedule
09:00 AM - 02:30 PM
$79.82
Choose your schedule
09:00 AM - 02:30 PM
$79.82
Choose your schedule
09:00 AM - 02:30 PM
$79.82
Choose your schedule
09:00 AM - 02:30 PM
$79.82
About the Experience
Discover Óbidos with the help of your very own digital guide, who will accompany and guide you through the main points of interest. It's an experience you won't want to miss out on.
An experience that words cannot describe. A full test of all your senses.
Sight: Enjoy the architectural harmony with all the houses and churches.
Touch: walk the historic walls and feel their texture.
Taste: taste the 'ginjinha' and delicious local fruit. Hearing: hear the music in the streets and the hubbub of the people walking about.
Smell: smell the flowers adorning every street.
Exclusions: Personal expenses and gratuities
Inclusions: Guided tour, map, travel assistant and liqueur tasting
Major Sights: Óbidos Castel and walls
Meeting point (the one that's best for you): Marquês de Pombal Square at 08.40, or Palácio da Foz (restauradores) at 08.30, or Campo Pequeno at 08.50 or in Praça de Espanha at 09.00